Baking with Frozen Blueberries can be tricky. We'll show you how to prep your blueberries and gently fold into your batter to avoid your entire muffin batter from getting the blues! A little prep work and no one will be the wiser that your baked treats were made with frozen blueberries!
Baking with Frozen Blueberries are pretty much a requirement when living in the Midwest. We have a teenie tiny window for fresh blueberries from our Michigan farms and in a blink of an eye they are gone.
The winter tundras certainly don't help our cause to consume fresh produce so we resort to frozen items quite often. Frozen blueberries are on top of that list.
I love everything about blueberries, they are low in sugar but perfectly sweet. Needless to say, baking with frozen blueberries is a necessity.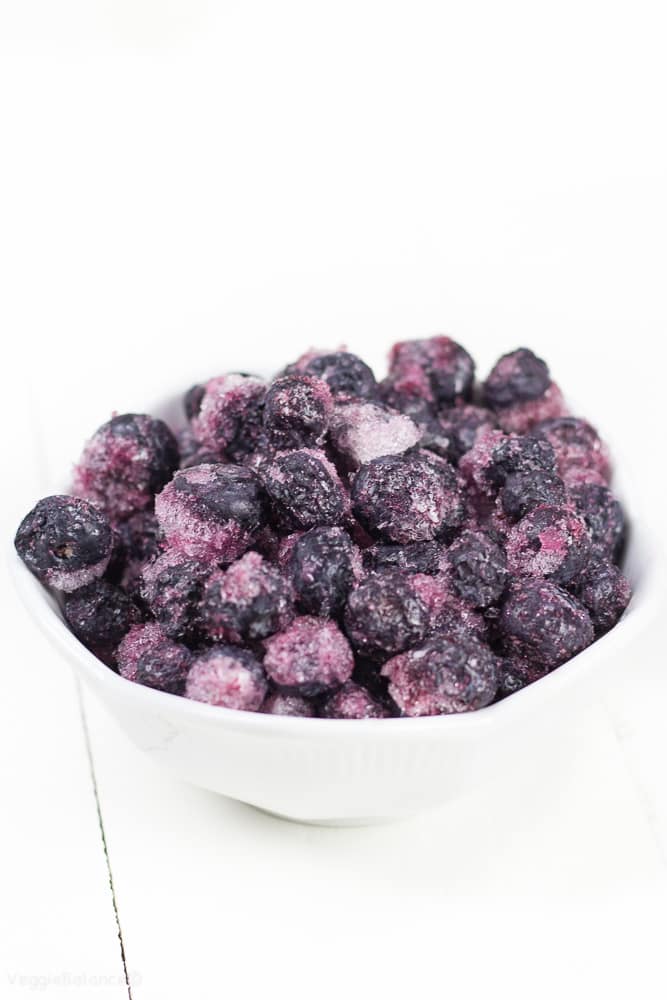 Quick Prep for Baking with Frozen Blueberries
Rinse those frozen blueberries thoroughly. You want the water to practically be clear with just a hint of color.
Place blueberries onto a thick layer of paper towels.
Blot with more paper towels, blot again … and blot some more.
This little bit of prep work is totally worth it to not have your entire batch of muffins look like they came out of a alien movie. Or if that's what you're going for by all means, skip the prep work.
Folding the those delicate frozen blueberries in, this is where you have to be realllllly gently.
Gently fold them in maybe 2-3 times.
As SOON as you see the beginning signs of streaks of blue in your batter. STOP MIXING.
Pour your batter in muffins tins, bread pan, pancakes, whatever you've got cooking and viola!
Say bye-bye to blue batter.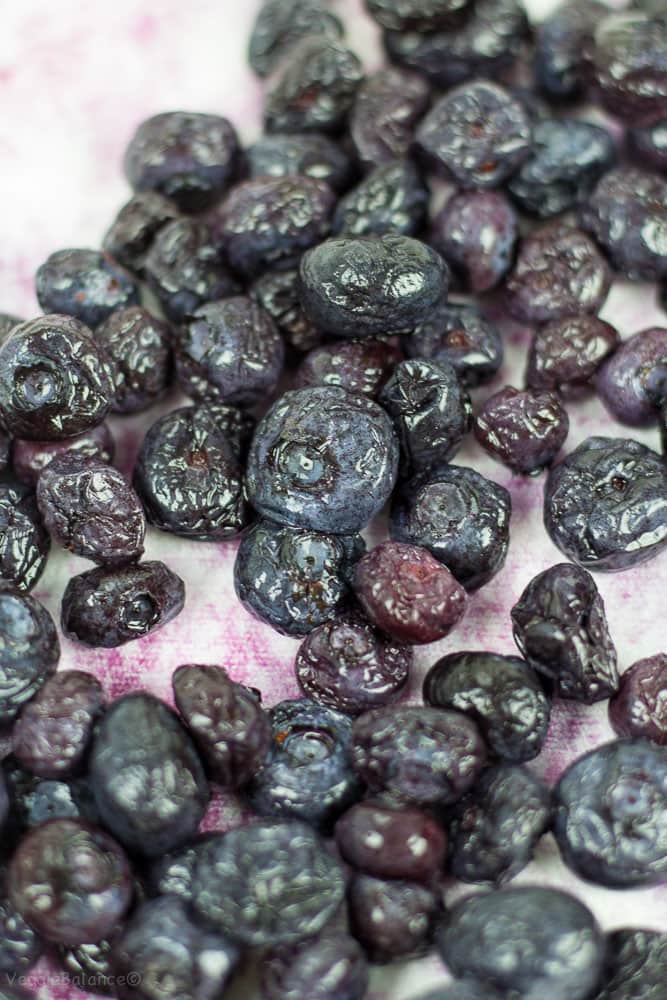 I'm an impatient baker (the kind who prefers to cut corners wherever she can) but when it comes to these simple steps to avoid my entire batch of muffins look like they've come from outer space? I can handle that.
Recipes to Make and Bake with Frozen Blueberries