Picadillo Mexican Beef recipe made so easy in one pot and served over rice. Classic and total comfort food great for a crowd. Total must-have to add to the weekly meals!
(Gluten Free, Dairy Free)
Ever tried Picadillo before? If not, you should!
Think of it as an almost American version of beef stroganoff but honestly 1000% better. I will let you know why it is the best and hopefully convince you to try this by the end of this post.
It has some amazing ingredients that are some of my favorites, white wine and green olives being among them.
All my favorite ingredients in this Picadillo Mexican Beef recipe;
White Wine
Green Olives
Cumin
Spinach
Onion
Ground Beef
Tomatoes
From my searches, this isn't a to-the-T authentic recipe.  In our household – We have a Mexican and an Irish-American. Nothing is ever traditionally authentic, we meet in the middle and make it our own.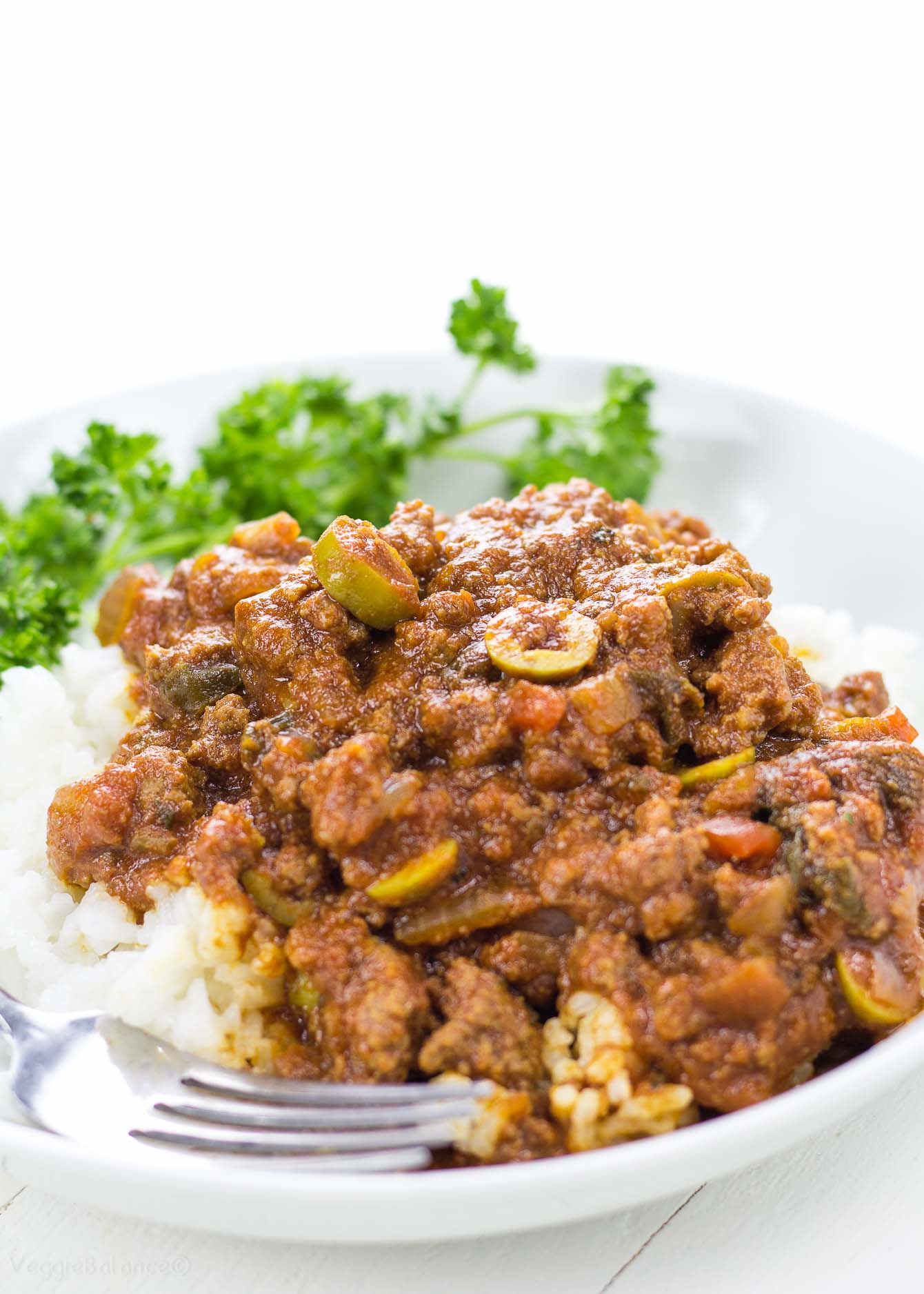 Vegetarian Option
We finally got around to trying this with our vegetarian meat replacement recipe and have had positive feedback using lentils in replace for the ground beef so if you are someone in your family is vegetarian these two options are great!
Many people use green pepper as a replacement for the spinach I use. (I personally prefer the chopped spinach.) We all know my love for spinach.
In the traditional version, there are raisins in it. You can feel free to add those, but I like our version sans raisins better.
In short, the flavors are there, so make it your own to fit your family. Just like we do. 🙂
I enjoy this recipe so much that I've made is in One Pot and also in the Pressure Cooker! See below in the recipe for both instructions.
We'll slowly build our gluten-free pressure cooker recipes up and this Picadillo Mexican Beef recipe is seriously a MUST HAVE to the index.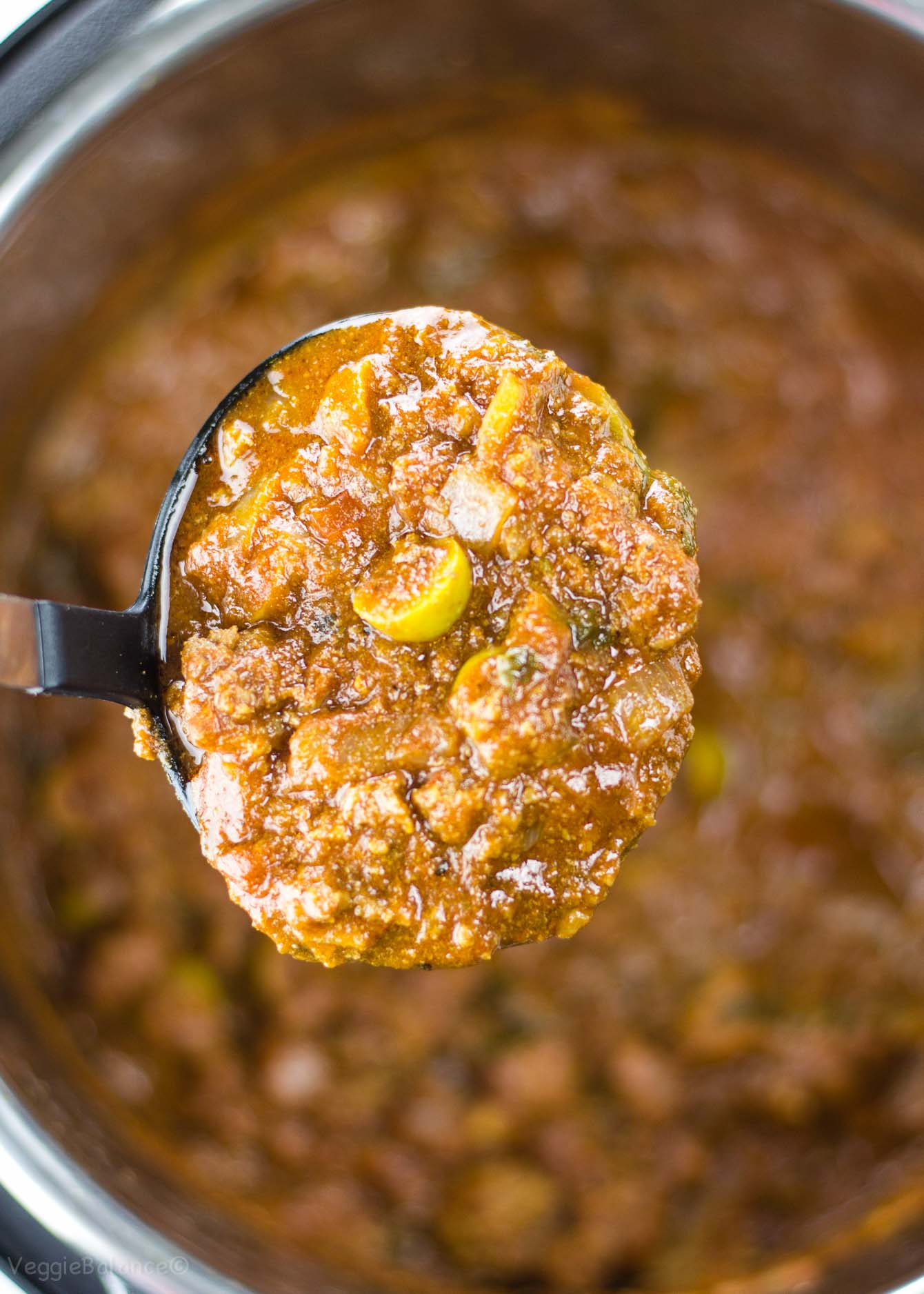 I have to admit, I like making it in the pressure cooker. I'll make the rice in it first, pull that out and place into the leftover container for the night. Then I'll proceed to make the Picadillo!
Spoon that delicious Picadillo all over some rice and dinner is born!
I first was drawn to this variation when I noticed there were green olives! My obsession with green olives is strong. As I was creating this dish I was certainly intrigued about how it was going to turn out.
Hands down, the best, most delicious, super easy and one of those dishes that everyone in the family will love. Picadillo Mexican Beef over rice is for dinner and it is a WINNER!
Added to the weekly dinner rotation? Yes, it most definitely is for our family.
Worth noting: It also freezes well. #Bonus