Gluten-Free Ice Cream Cake recipe made with two chocolate cake layers, vanilla ice cream center, and decadently smooth vanilla frosting. My take on the Cold Stone Ice Cream Cakes, but modified for those with food allergies!
(Gluten-Free, Dairy-Free, Vegan Friendly)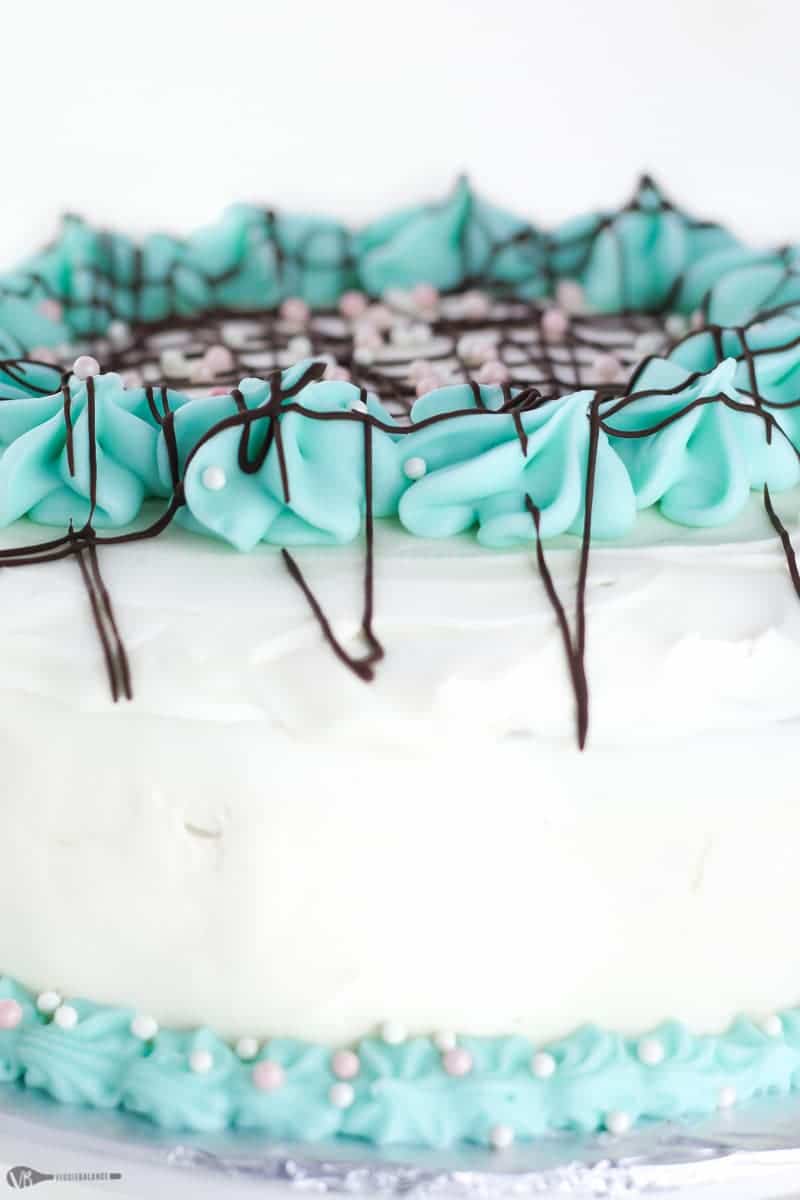 It's here! My favorite birthday cake ever! Ever since creating the perfect chocolate cake base , I've been dreaming about this Gluten-Free Ice Cream Cake. It is here and ready to blow your socks off.
You find the years fly by quicker as you age. It's both a blessing and a curse. The most important thing is to appreciate every single day and moment.
A couple years ago (when I actually got my health and diet under control), I realized that the future and planning for the future is important, but equally important is appreciating those mornings with a cup of tea or those runs in the crisp fall air with the hubby.
While they may be small moments, those small moments are what make up a full life.
I've always been an ice cream lover. There is no denying that.
While growing up, my mother would make me a classic layered cake with vanilla frosting. Very similar to the peanut butter chocolate cake, except with frosting between the layers.
There was a requirement though when it came to my birthday: Must have ice cream as a side to the cake.
Cue To Moment that Cold Stone came out with ICE CREAM CAKES!
I remember specifically telling my mother that I had to have it. My birthday may have been months away, but I was already plotting and planning. That ice cream cake was going to be mine!
It was heavenly. Two cake layers with ice cream in the center. It was divine, and it was all mine.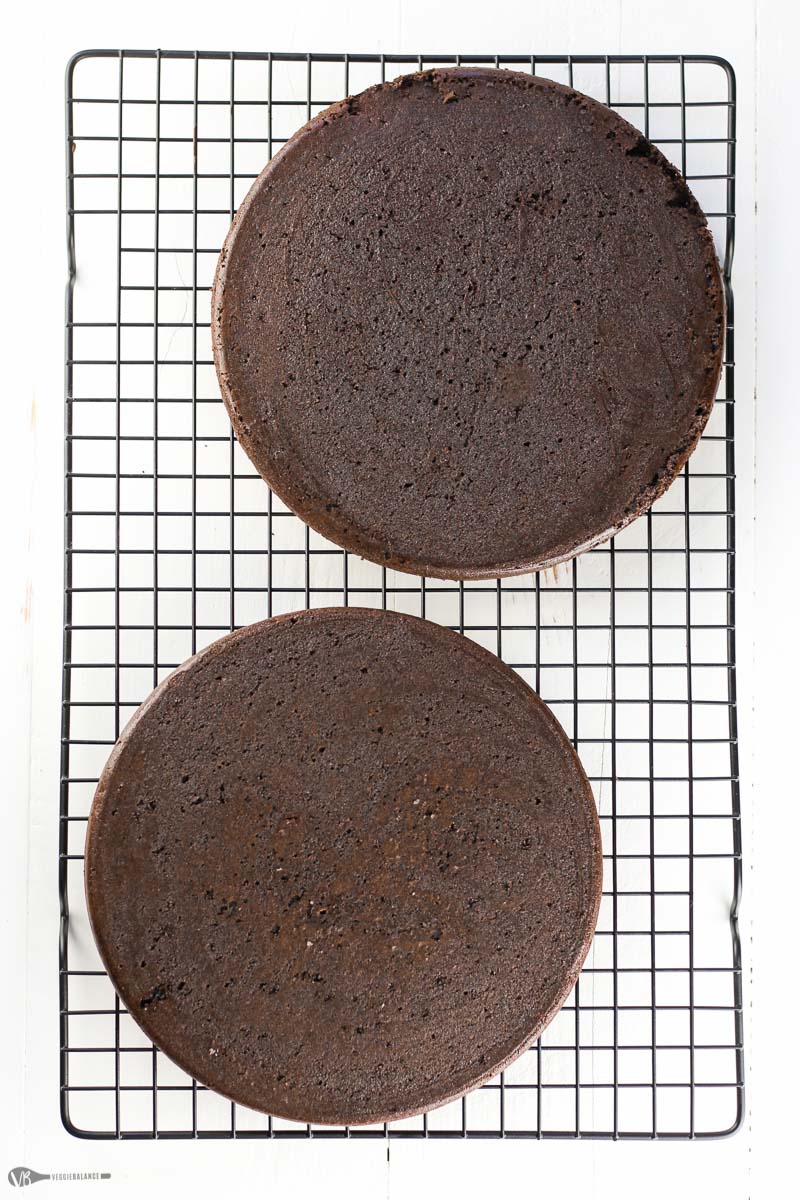 Now that we have allergies, those homemade cakes I grew up with and the notoriously amazing Cold Stone ice cream cakes are no longer an option.
Solution: We make our own. Hello Gluten-Free Ice Cream Cake!
The best news is this: It is so unbelievably simple to make. Perhaps it takes a little extra time to create the layers, but easy nonetheless. Believe me, it is worth it.
Tips to Making the Best Gluten-Free Ice Cream Cake
Before beginning, make sure your cake stand FITS IN YOUR FREEZER.
Allow at least 6-8 hours to fully layer and frost cake.
So here is the super duper tip I will give you that makes this cake a cinch to make: After baking the chocolate cake layers, allow them to fully cool on a cooling rack. Take one baking round pan, line it with parchment paper, and push ice cream into baking pan. It will create the perfect shape and size to go between your chocolate cake layers.
Freeze your baking pan shaped ice cream for at least 2 hours.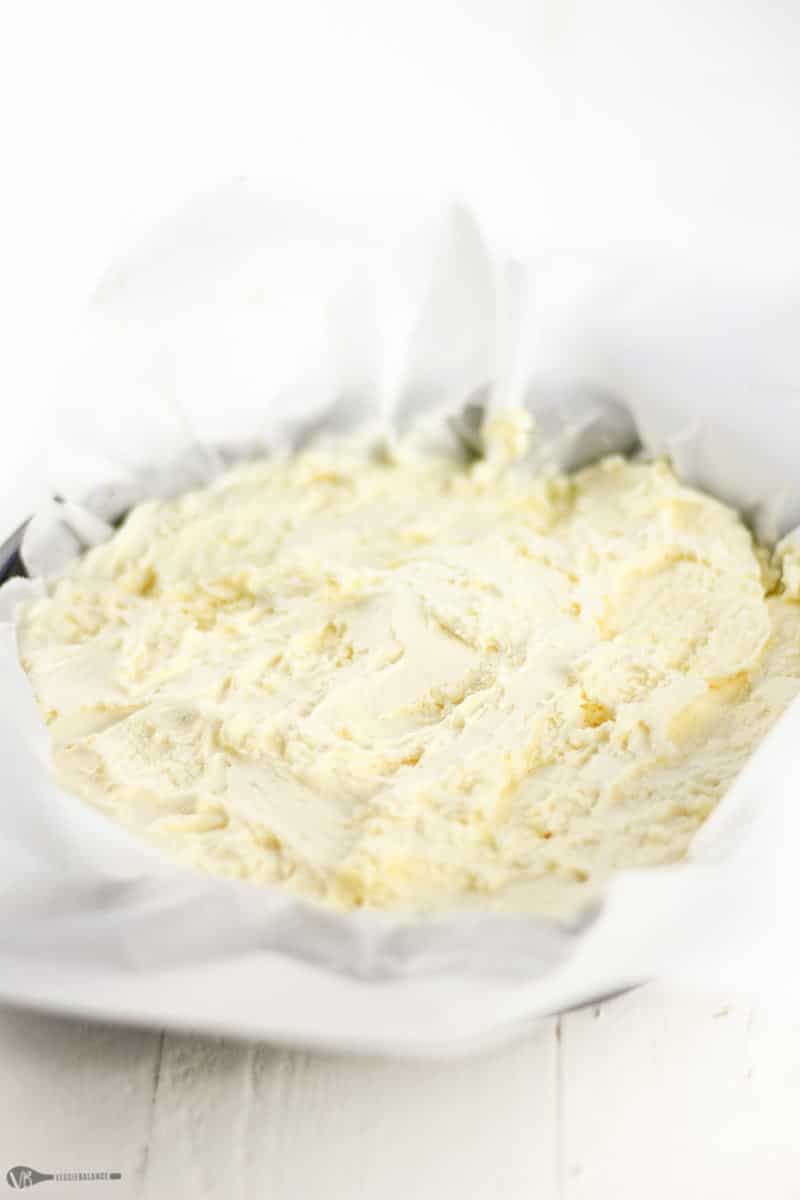 Then you can create your cake! Flip the ice cream upside down on top of the first chocolate cake layer and peel off the parchment paper. If you check out our recipe video below you'll see just how easy it really is!
I promise, I wouldn't be giving you guys this recipe if it wasn't easy.
You know me, pretty much incapable of any difficult recipe.
Now for the sake of simple most of the times I just buy some ice cream from the store. BUT if you want to go a step further into natural and delicious from scratch you've GOT to try our Honey Ice Cream recipe.
How to Make a Gluten-Free Ice Cream Cake that is Dairy-Free
To make this 100% dairy-free, simply use dairy-free ice cream.
Our frosting is already 100% dairy-free and vegan, and so is the chocolate cake.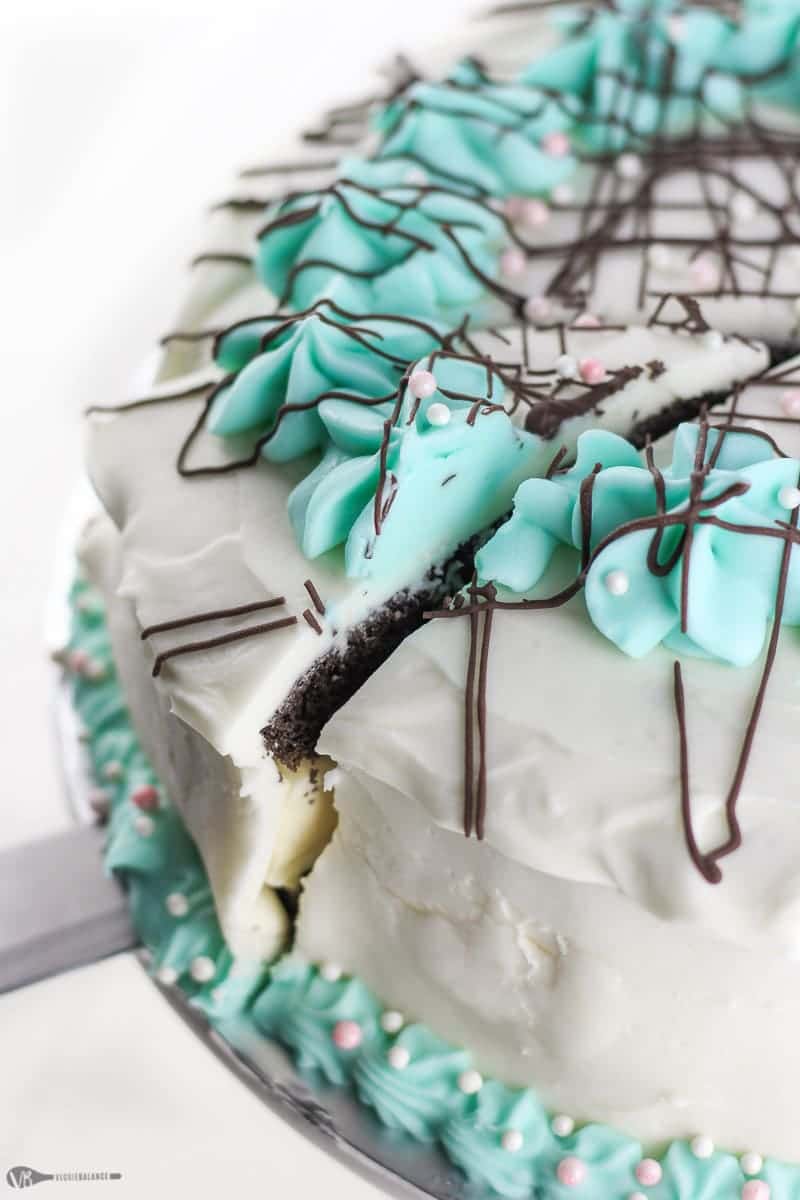 Frosting the Ice Cream Cake
You want to work very quickly once the cake is built with the ice cream center. Let the cake fully freeze 1-2 hours before frosting. Then after frosting cake but before decorating, freeze another 1-2 hours. You don't want it to be out too long and melt, especially if you live in a warmer climate.
Sometimes I don't feel like I have it all figured out or that maybe I could be further along in life . Perhaps I should be more successful at this point in my life.
In reality, as I eat a slice of my birthday cake at 11 p.m. (because I'm an adult and can do this), I realize I'm perfectly happy RIGHT AT THIS MOMENT.
While it may only be a small moment of eating cake late at night, appreciating every second like this (whether good or bad, small or large) is a blessing to live and learn from in this amazing thing called life.
I'm truly loving and appreciating this moment in particular, though. I get to work on something I love so much and eat this Gluten-Free Ice Cream Cake.