Mint Chocolate Chip Cookies recipe made healthy, flourless, gluten-free, AND dairy-free. All you need are 6-Ingredients! This recipe includes my favorite almond flour for a protein packed, soft mint chocolate chip cookie.
What cookies for breakfast?? I mean, if you are going to twist my arm, OK, cookies for breakfast sound fabulous. Thanks.
Truth moment: I was going to compile a super awesome St. Patrick's Day post with delicious dishes like stuffed cabbage, Shepard's pie and (in my mind) so many other dishes. Turns out, I don't have that many Irish dishes on my blog. Realization: I am totally failing my Irish heritage.
Sorry my Irish ancestors, but I just really like Mexican food! Considering my love for all root vegetables, this is a pretty bold statement. Do I just love all things food? Maybe.
Cookies, however, trump both of these loves. Taking a food blogger fail for failing my Irish heritage by my lack of Irish dishes. But I reason that we can always gain a win when Mint Chocolate Chip cookies are baking in the oven. Am I right?
If I sprinkle some green sprinkles on these, is that pulling a win for St. Patrick's Day?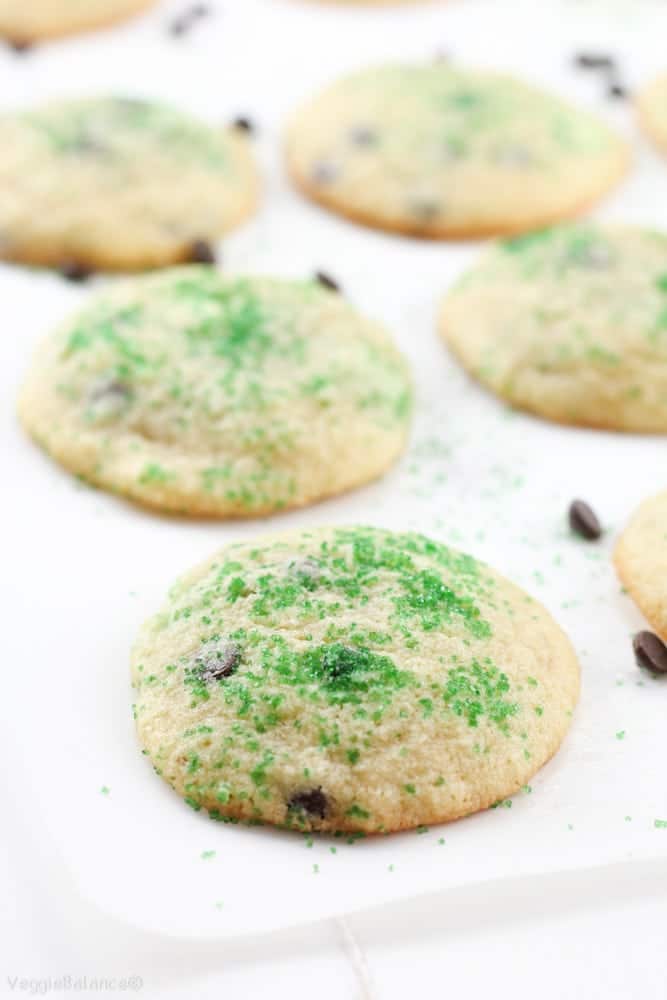 Let us talk about these healthy, flourless Mint Chocolate Chip cookies.
They are the perfect cookie dream.
Soft.
Minty.
Chocolaty.
Buttery.
Adding to this cookie dream, these are dairy-free and gluten-free. Cookie dreams really do come true.
Mint Chocolate has been and always will be a favorite flavor combo of mine.
Girl Scout Cookies?? Case in point.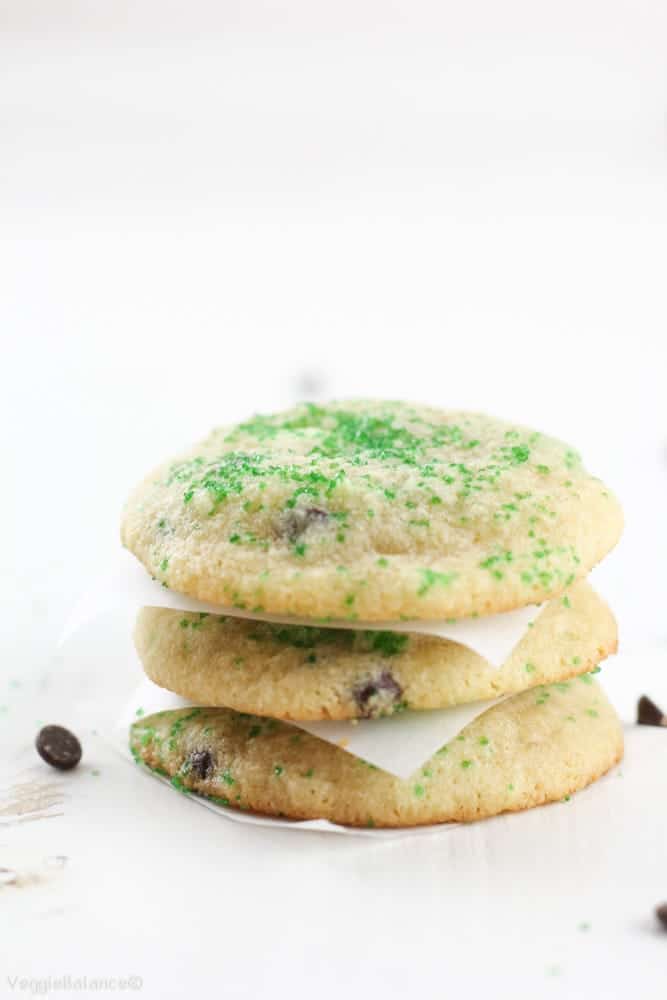 My preferred cookie tastes like an almost under baked cookie. I am that girl who will eat raw cookie dough without blinking an eye. ????????
This weekend I had my share of cookie dough; you just have to taste it!
R cringes every time he watches me eat raw cookie dough. It is so appalling to him. Whatever, he also judges me for eating plain sour cream off the spoon . . . He just doesn't know how to enjoy the finer things in life.
If you happen to be that raw cookie dough hater (R does understand, sorry, I just don't), place a couple cookies in the oven for another 2 minutes.
When coming out of the oven, they will seem under baked. No worries. Let the cookies fully cool and they will hold their form perfectly with crispy edges and a soft center. #heavennnnnnnn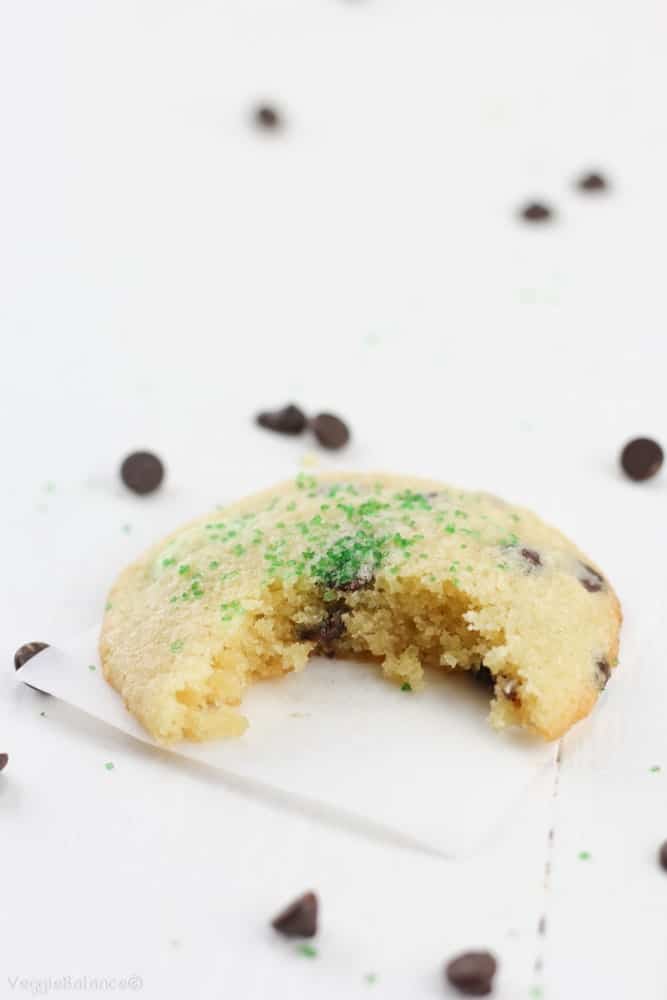 Andddd on that note: I am about to go for a run. I had to eat these Mint Chocolate Chip cookies while writing this! Essentially, these are going to be my pre-workout snack.
Cookies for a pre-workout snack? I like this.