Blueberry Cream Cheese Truffles recipe made with 4 natural ingredients. Doesn't get any easier than this to make these lower-sugar blueberry truffles.
(Gluten-Free, Dairy-Free and Vegan Friendly)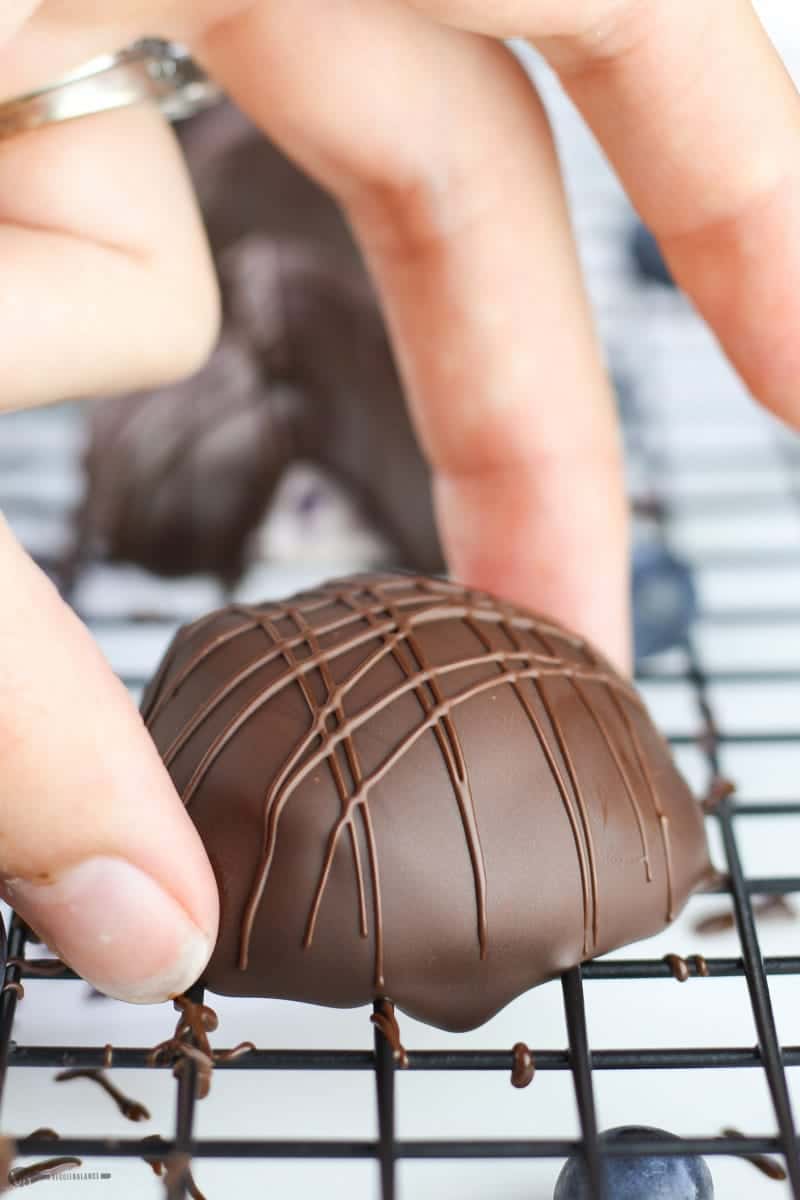 Blueberries! Blueberries are everywhere! Nothing better then a large bowl of blueberries fresh from the farm.
We buy way too many blueberries every season. I'll maybe turn into a little blueberry violet from Willy Wonka. It's OK, I'll accept that possibility
Gotta use those blueberries!!!
Can't let blueberries go to waste here. Especially Michigan blueberries. // HEAVENNNNNN.
These Blueberry Cream Cheese Truffles are the perfect recipe to signal the imminent end of summer.
Man, I am totally not ready to admit summer is almost over. But I just typed it and reality has set in.
**TAKES A DEEP BREATH**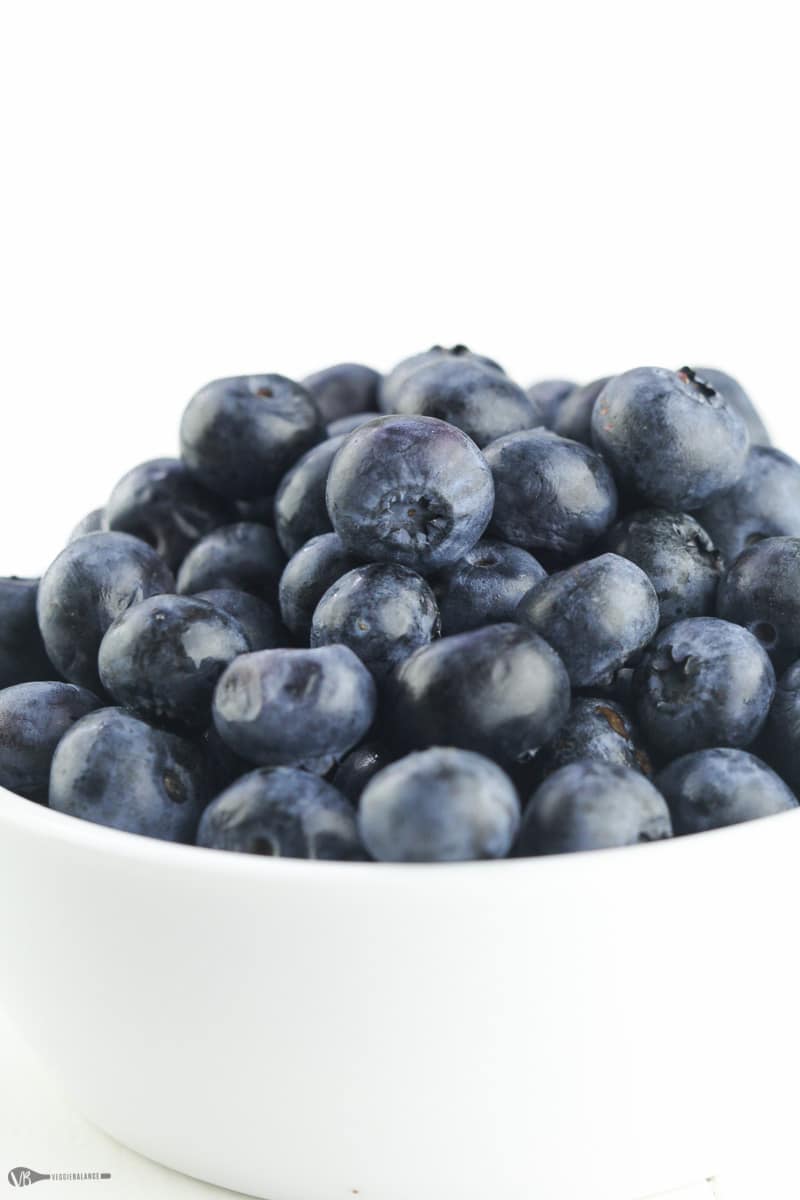 No, no I'm not ready.
We purchased kayaks about a month ago and have been going out on the lake every single weekend. I grimace at the thought that only a couple months from now we'll be holed up in the house, not daring to even step out into the blistery cold tundra.
Not ready.
I cannot wait for the day we live farther south where winter doesn't last forever. Counting down the days.
In the meantime, I'll take my Michigan blueberries, whipping them in the food processor with some delicious cream cheese and sitting on the porch in the heat with a drink in my hand.
Summer Goodness.
TIP: Cream cheese can easily be swapped for dairy-free and vegan cream cheese substitutes.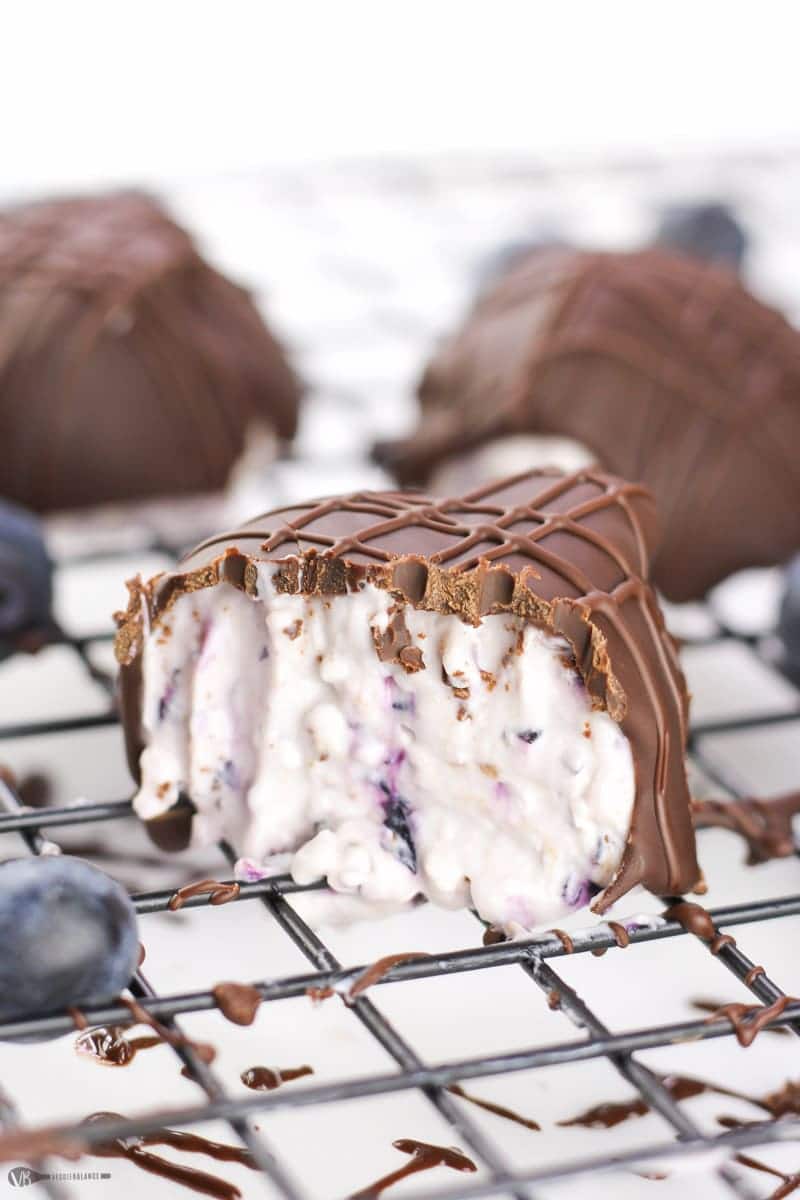 Have you made strawberry cream cheese truffles before? These perfect little blueberry treats are a spin-off from those.
It combines my favorite things–chocolate, cream cheese, and delicious berries!
I am a berry fiend. I'm not a huge fruit person, but berries are my lifeline in the fruit family.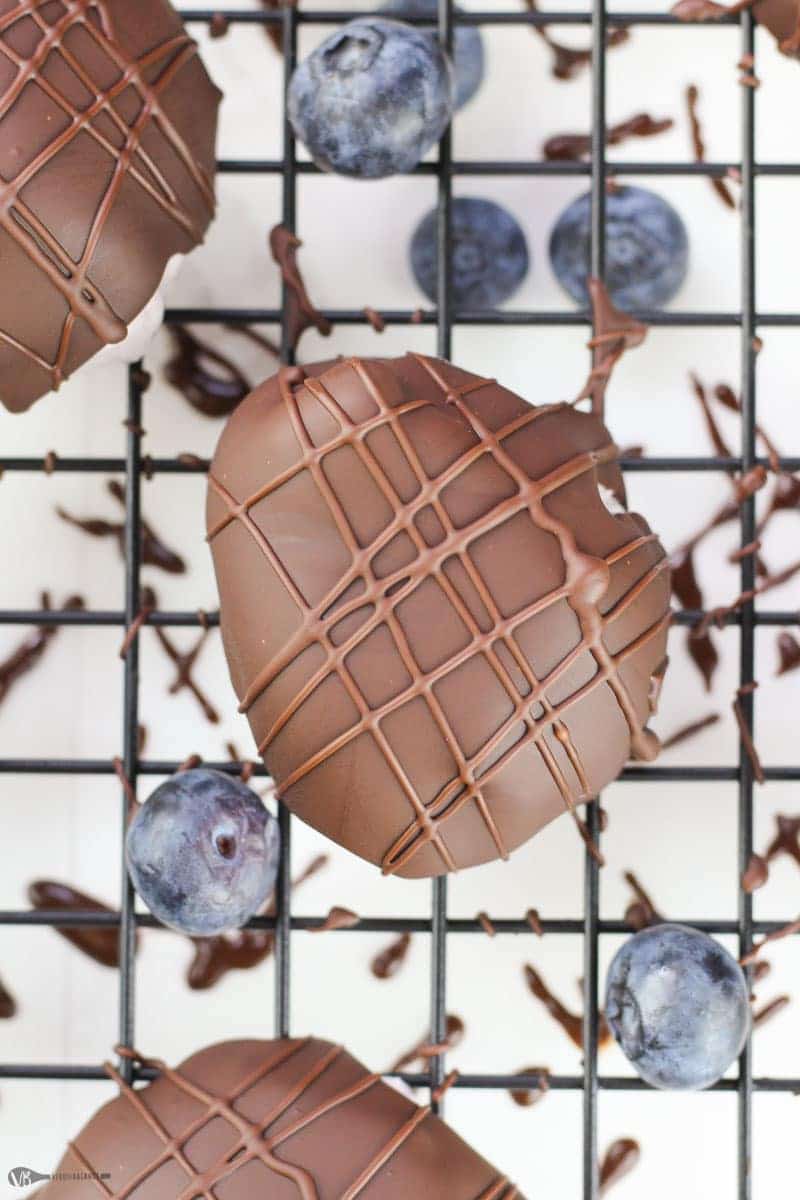 We need to complete our summer season with as much ripe fruit, fresh produce, and sunshine that we can get.
These blueberry cream cheese truffles are an attempt to finish off that delicious fruit coming in by the ten-folds.
In the meantime, I'll keep denying summer is ending and spend as many days outside on the Michigan lakes.
Sounds like a good plan, right? Denial. Total denial.