Horseradish Dip is a craveable cracker or cheese worthy treat made with cream cheese (or dairy-free cream cheese alternative). Quickly whipped together in under 10 minutes to serve with your cheese and cracker board. Horseradish fans, this is for you.
(Gluten Free, Dairy-Free & Vegan friendly)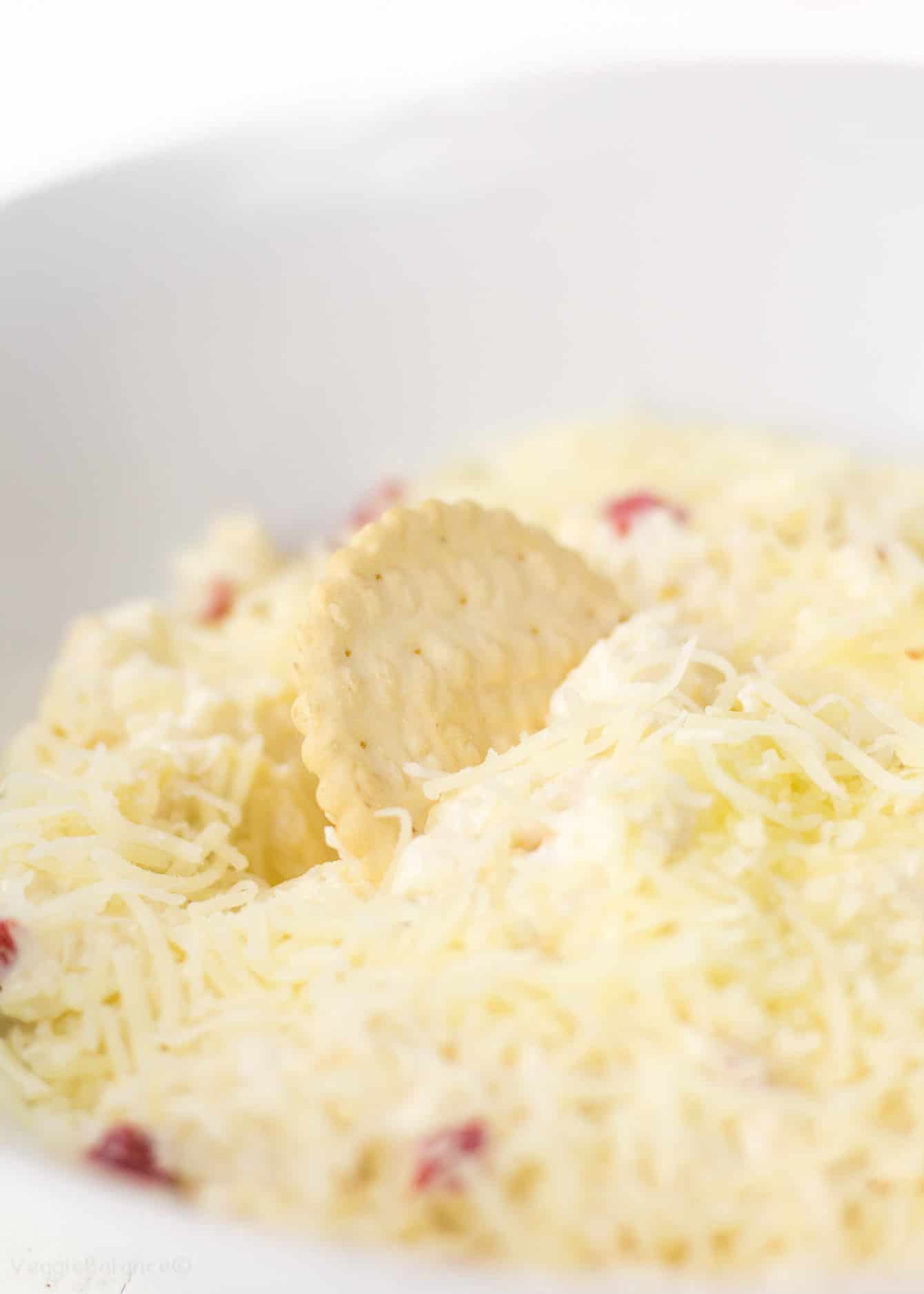 Horseradish fans unite … this is seriously for us. Not a fan of horseradish? That is fine, we can still be friends, but you might want to pass on today's recipe to your horseradish-loving friends.
I am an avid horseradish fan (as I told you when making our heavenly delicious healthier deviled eggs.) The more horseradish the better in our family, it's a thing.
For some reason, I went on short hiatus without horseradish. I simply didn't have it stocked in the fridge. That was, until, one day I was cravingggggg it.
One jar gone within the week. Damage done all by myself.
Horseradish Dip was made in that week and now it's a dish I make regularly. Late night in the office? Horseradish Dip to the rescue.
As you may have noticed, I've been on a slight roll with an entertaining is the way to go, finger food rocks, more-dips-the-better mindset. This too shall pass, I heard loud and clear in our VIP group, more One-Pot dishes and Easy Desserts are on the horizon.
But first, let's get some dipping action in while we can. Between this and the buffalo 'chicken' dip… this could be my dinner for weeks and I would not mind one bit.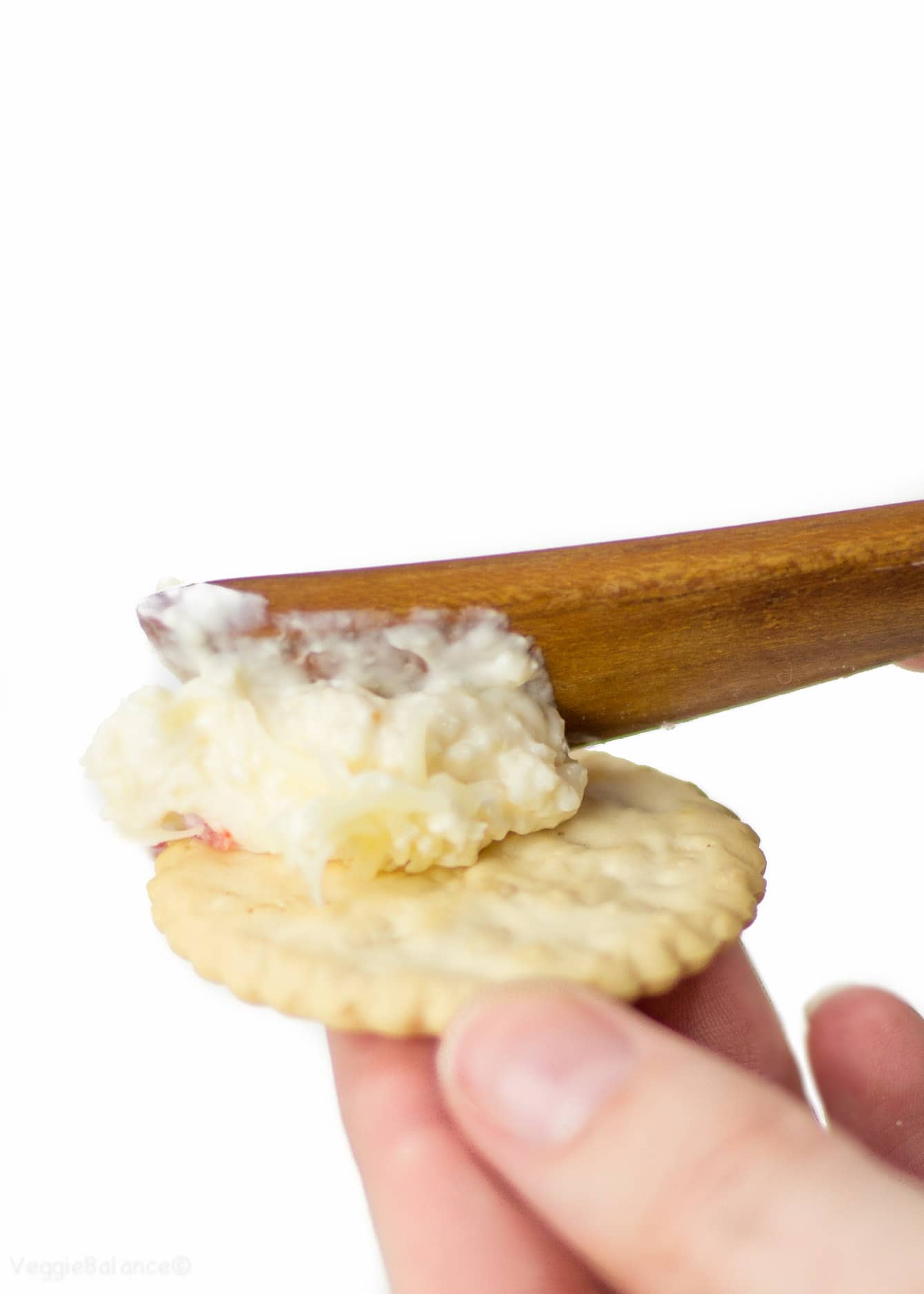 Horseradish dip goes a lil' something like this:
Soften cream cheese (or dairy-free alternative)
Mix in said deliciously zesty horseradish and pimiento peppers.
Add a tad bit of cheese to the mix and voila!
Smother all over those crackers, pretzels and summer sausage. Oh – and as R went ga-ga over – slather on those burgers! Seriously, this is how we roll.
My family enjoys straight-from-the-jar slathered horseradish on meats and cheeses. Don't get me wrong, there is always a time and place for that. That is exactly where the remaining contents of the jar went after making this dish.
When you are feeling a bit more fancy, or want to bring a dish that is sure to win over a crowd this horseradish dip with cream cheese is there for you. Heck, it might even win over the "I don't like horseradish" fans. Just try it.