Best Blackened Chicken Recipe brings the heat, the spice, the flavor, oh my it's delicious. It is the best blackened chicken I've had.
(Gluten-free, Dairy-free)

IT IS GRILLING SEASON!  Yeeeesssssssssssssssssssss.
Are you ready for Memorial Day weekend?
As much as I am not a huge meat-eater or alcohol drinker I love me some grilling time. Being outside and whipping up some delicious food is the dream. I mean it's seriously the best feeling ever. If there is one thing that I can stand eating (as long as I don't get a gross grizzle piece) it is fresh off the grill blackened chicken.
As much as I don't like spicy food I absolutely love blackened anything. The heat, the spice, the flavor, oh my its delicious.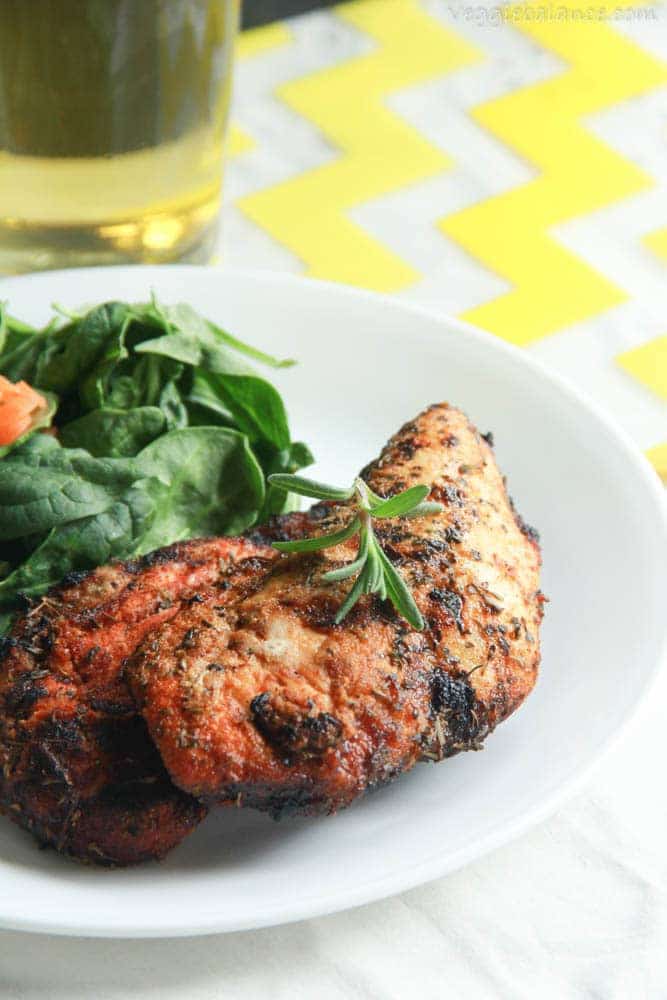 Speaking frankly as the girl who really isn't a pro when it comes to dealing with meat. There are a couple of tips I've learned along the way. Especially when it comes to chicken, the ultimate goal is to keep it moist and tender. Once you cook it to long it becomes tasteless, dry and stringy. No good.
My favorite trick is after the chicken is almost fully cooked you want to wrap in aluminum foil to keep in the juices and let it finish cooking through. It keeps the juices inside, and at the same time cooks it through with the heat. It's perfection and allows you to tie up the rest of dinner in the meantime.
Ever since I figured out that trick I could handle eating chicken. (well mostly). No more dry chicken!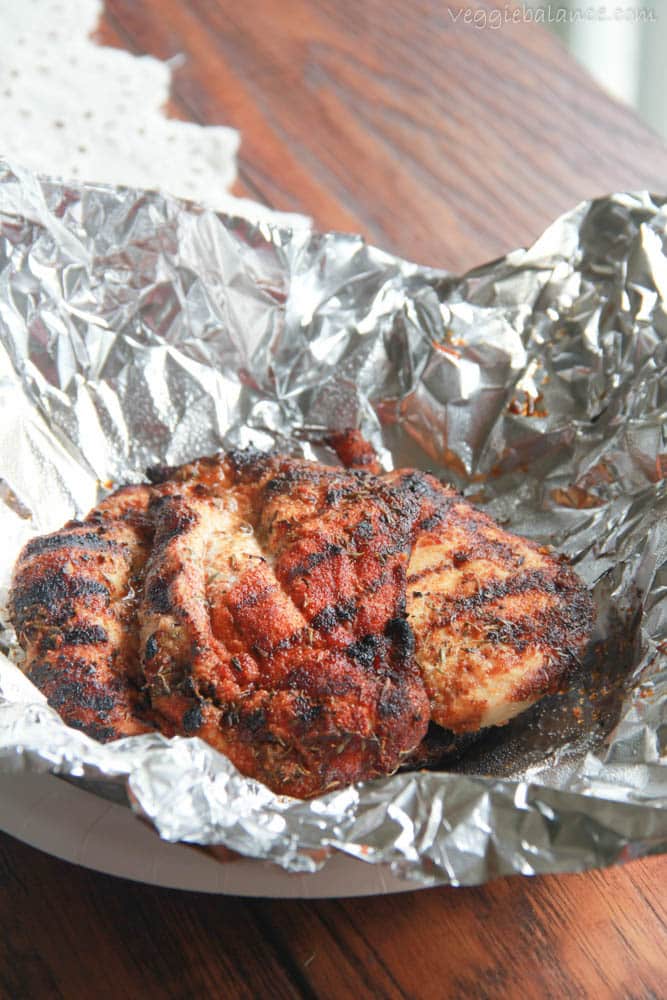 We've been working extremely hard on our back deck. I have a epic 'X' tan line (currently still burnt) to prove it. Changing the railings and stair location has changed the appearance of our deck by ten folds.
I mean it is amazing. I'll show you guys once it is finished. Along with my two tier garden bed. Oooo can't wait for that baby.
I'm so excited to have a nice deck I already have a list of grilled items on the menu. After we finish this deck I am going to be a grilling queen. Pssssh men stand aside, let this girl handle it.
Actually, we have a rack of ribs and some other meat goodies ordered from our farm that I have grilling plans for. Do I know how prepare it? Nope, but I know how to (somehow) and it will taste delicious. Well, I hope it does at least.
Will I eat the ribs? Honestly, no. I haven't ever had ribs and don't plan on it. Who knows I guess, just like this blackened chicken I tweaked it and figured out a way where I'll eat it.