Healthy Cookie Dough Truffles recipe that makes it possible to indulge your sweet tooth without risking raw cookie dough but packed with protein power.
(Gluten-free, Dairy-Free, Vegetarian)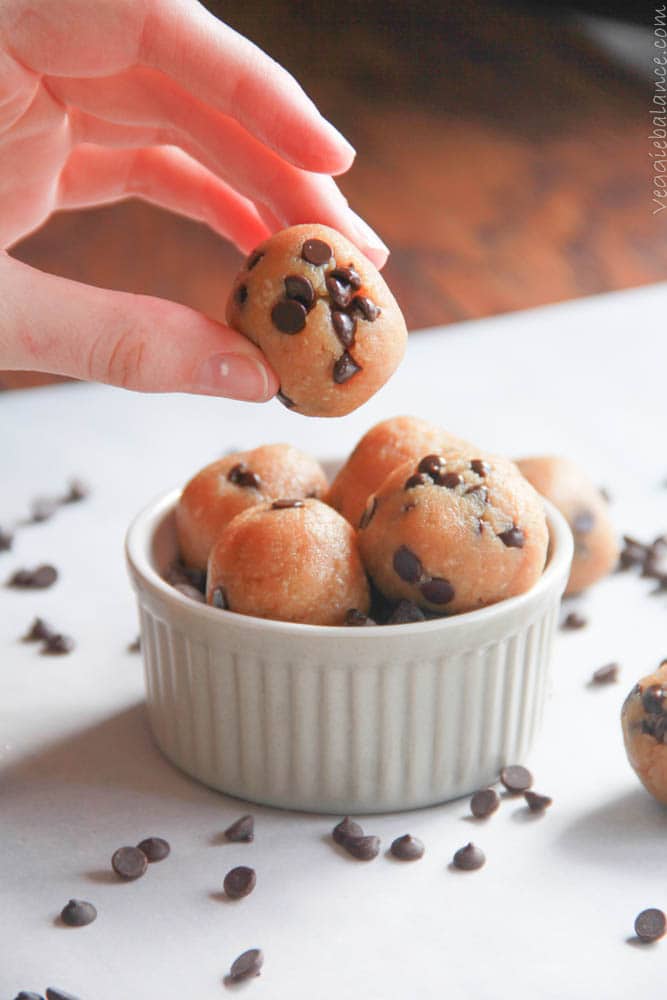 There are some days that you just need some good ole cookie dough in your belly. Wouldn't you agree? I know we have all had our moments with a spoon and edible cookie dough. Now we can eat healthier 'raw' cookie dough without the possibility of salmonella poisoning! #Awesomesauce.
These are just a little ball of happiness swirled with delicious mini chocolate chips. You can eat these to get that extra bit of protein in your diet too.
As I was devouring the batter of my healthy and gluten-free chocolate chip cookies last time, I realized I there is no need to bake these I'm just going to eat them.
Eat, eat them all!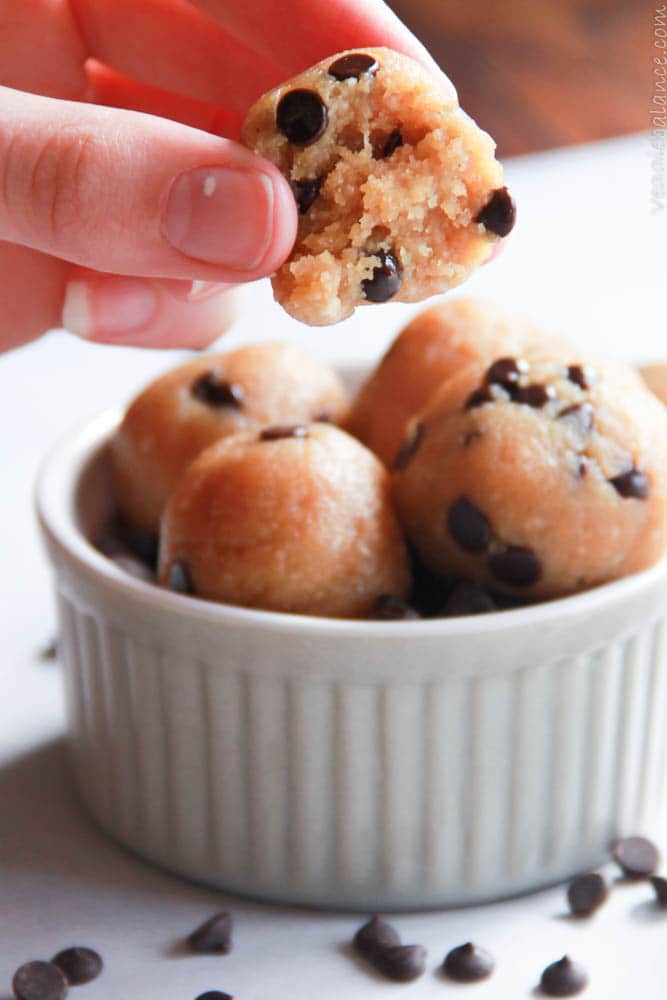 What ingredients you'll need for these cookie dough truffles
Almond flour
Peanut butter – you can use any other nut butter you'd like to use based on diet needs.
Honey – switch this with agave nectar to make vegan, if needed.
Unsweetened applesauce
Vanilla extract
Mini chocolate chips
So many easy ingredients I'd bet you already had on hand.
I wasn't kidding when I mentioned them for protein intake because man these babies are packed with a all-natural protein punch. Each truffle has around 4 grams of protein each!
No protein powder needed! Which, actually I'm kind of taking a step away from protein powders all together lately and have been using these for pre-workout snacks.
I was selfish with these truffles. I kept them all to myself.
Now if you want the pure delicious dessert cookie dough truffles here is the recipe.