Healthy Cookie Dough Truffles make it possible to indulge your sweet tooth without risking raw cookie dough. (Gluten-free, Vegan, Vegetarian)
There are some days that you just need some good ole cookie dough in your belly. Wouldn't you agree? I know we have all had our moments with a spoon and some raw cookie dough.  Now we can eat healthier 'raw' cookie dough without the possibility of salmonella poisoning! #Awesomesauce.
These are just a little ball of happiness swirled with delicious mini chocolate chips. You can eat these to get that extra bit of protein in your diet too.
As I was devouring the batter of my healthy and gluten-free chocolate chip cookies last time, I realized I there is no need to bake these I'm just going to eat them.
Eat, eat them all!
I wasn't kidding when I mentioned them for protein intake because man these babies are packed with a all-natural protein punch. No protein powder needed! Which, actually I'm kind of taking a step away from protein powders all together lately.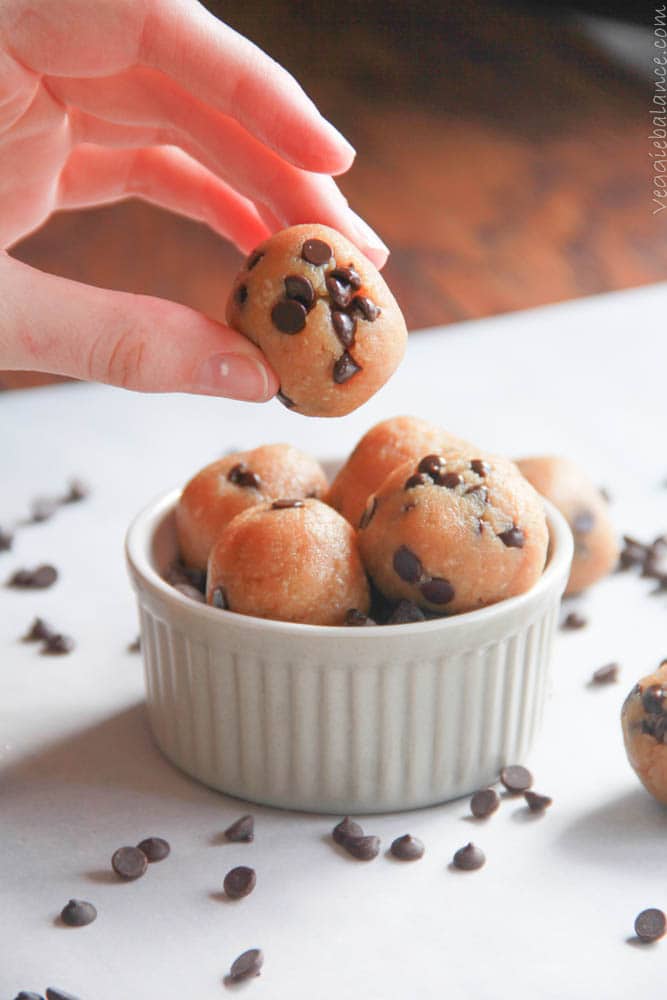 I was selfish with these truffles. I kept them all to myself.
No, really I did. I didn't take any to work, or even tell Roland I made them. All two batches made in a week where all mine. (Mu Ha Ha Ha)
Just like bacon, cookie dough will also turn a frown upside down. I've been pushing through this shoulder surgery with an extremely slow progress. It's a little frustrating and tests the strength of you mentally but I know I'll get there eventually. You can check out my YouTube channel and see the progress over these months. It's crazy, it's becoming a normal to me. Still haven't gotten to a point of zero pain, cannot wait for that day to come.
I went to a rheumatologist at the University of Michigan earlier in the week. I've taught myself over the past 6 years to never get my hopes up with physicians. I went in fully prepared to walk away that I'm a healthy, normal girl. Which is always what I'm told. I always end up leaving the walking out of the doctor's office feeling like I'm crazy.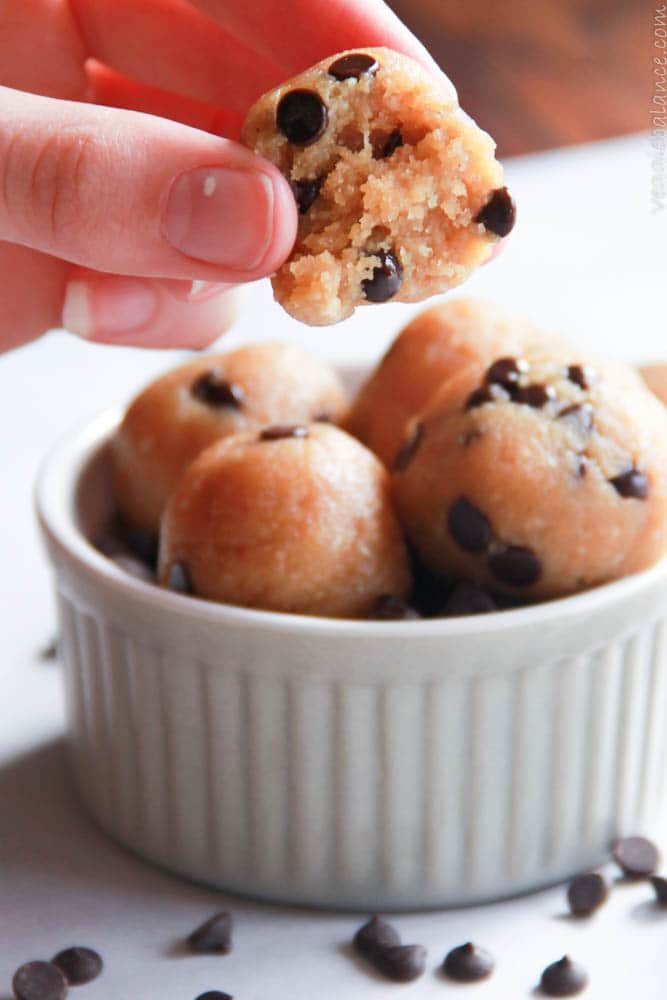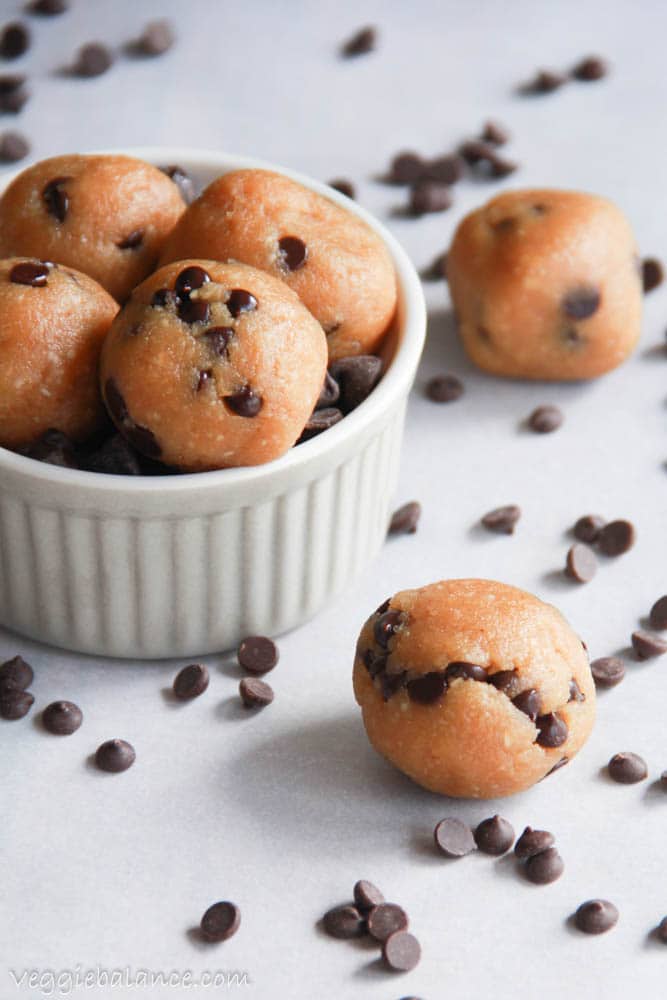 The strength to get through what you're going through it truly within yourself. Yes, you might need medicine later on after they eventually figure it out but the most important factor is you don't let it control your life.
Even with my healthy eating, exercise program, zero alcoholic drinking now, and old lady sleeping habits. (8:30 p.m. bedtime, balllerrr) I still live with pain. My fingers, knees, elbows are generally always hurting. On some days it's an entire body throb and fatigue like I'm coming down with the flu. Thankfully I haven't had the actual flu in a couple of years. (And no I do not get the flu shot). The body throb and all other pains is just my body reminding me to take care of myself and that I am strong enough to get through all of this.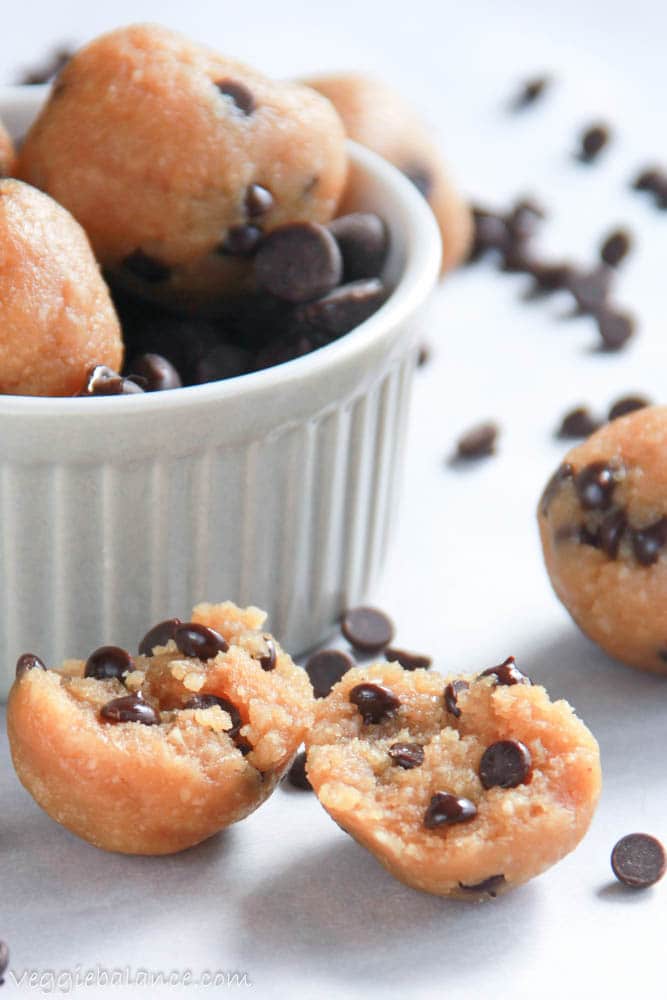 I cannot even begin to explain how much taking care of myself has given me my life back. I am a billions times better than where I began. For me, as soon as I was able to accept it's just my body, is when I was able to embrace it and continue living.
So with all that being said, thankfully all my tests have come back normal other than the elusive positive ANA's which who knows maybe we'll find why later on in life. I was given the diagnosis of Fibromyalgia which after reading into the symptoms and ruling everything else out sounded just like me and what I live with. They've ruled out everything over these past 6 years and I'm OK with this non-test confirming diagnosis. I've taught myself to manage it with taking care of myself and am going to keep doing that with the natural holistic approach.
So here I am over a year into Veggie Balance which has grown way beyond my expectations. Without this journey and without this health obstacle I never would have started any of this. Everything happens for a reason.
Alright, too much seriousness. This is what happens when you give me a morning on the Lazy-boy with the laptop on my lap, the sun shining in, a warm cup of tea and an amazing song playing. Oh and a kitten staring at me to feed her.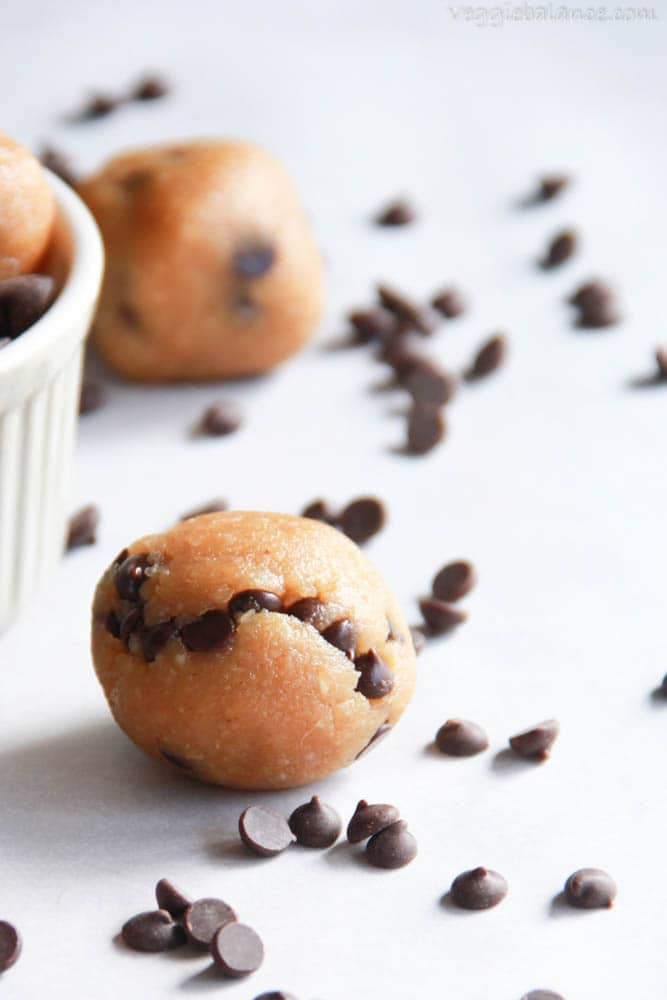 Better go do that. . .