Spiced Almonds recipe brings a sweet cinnamon flavor holiday snack to serve at your next get together. Bonus. Your house will smell fabulous.
(Gluten-free, Vegetarian, Dairy-Free)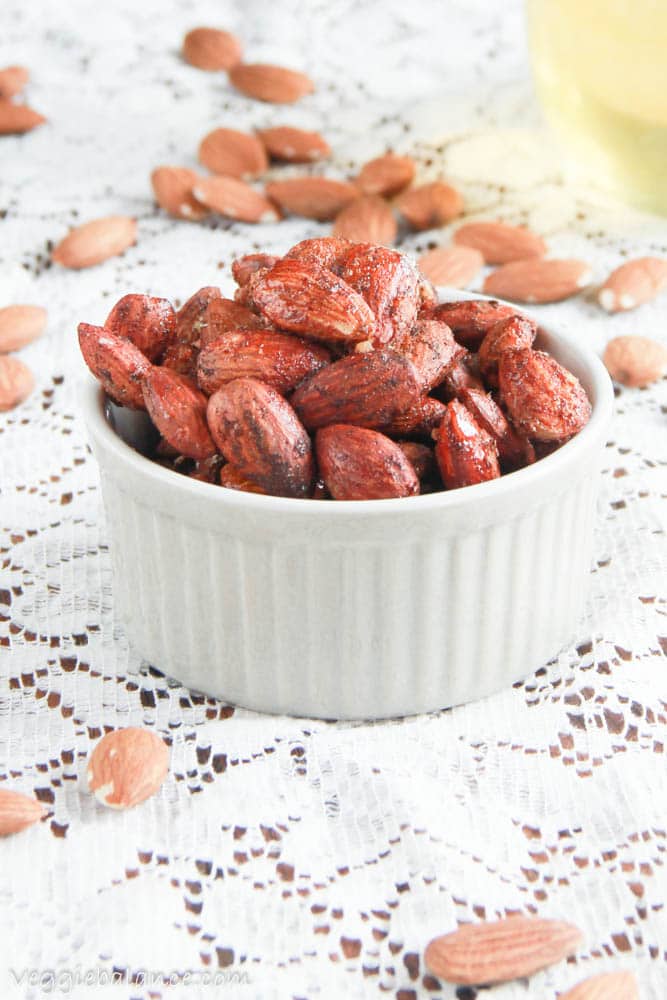 If there was only one reason you need to make these right now would be to fill your house with the wonderful aroma they give off. I mean seriously these spiced almonds with cinnamon honey are just to die for!
Why is it that cinnamon gives off such an amazing cozy feeling?
I knew immediately this recipe was a winner when I couldn't stop taking deep breaths just inhaling the cinnamon goodness. The taste, just as heavenly.
I love me some almonds. I've been eating almonds and dried cherries for breakfast this past week. Just can't get enough of it!
Now that the holidays are approaching though we definitely need a little bit of holiday spice in our lives. These Spiced Almonds are EXACTLY what we need.
Bonus. They smell amazing and are a great snack for guests while sipping on a glass of wine while waiting for dinner to be ready. Our prosciutto wrapped melon and sweet n salty trail mix are both great recipes for guests as well.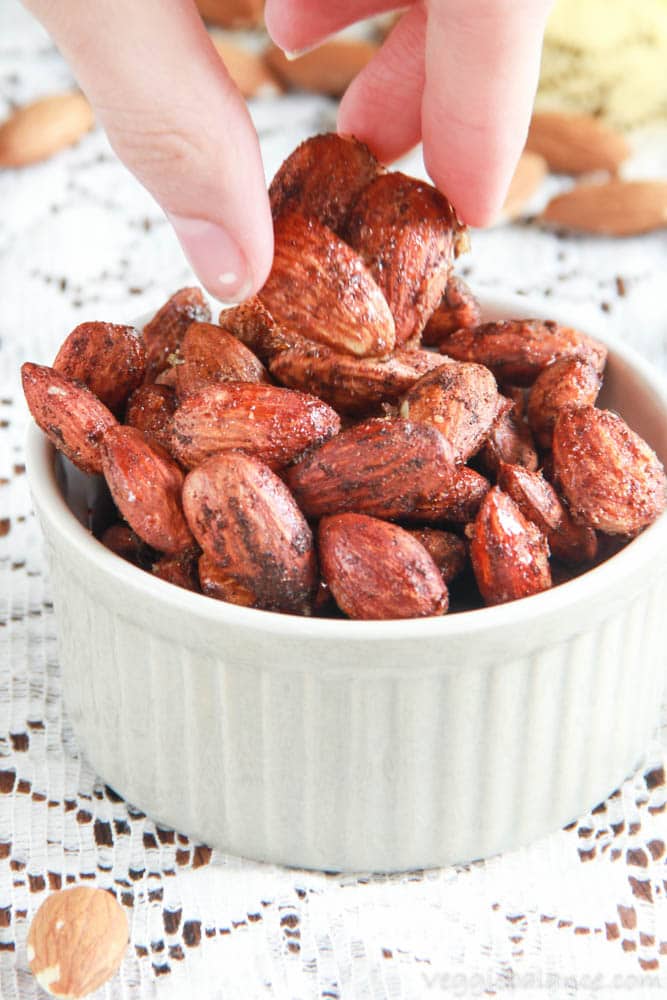 What are the ingredients involved that make this Spiced Almonds recipe a winner?
Almonds
Honey
Ground cardamom
Ground cinnamon
Ground All-spice
Ground nutmeg
Egg White
We pretty much stock almonds in our pantry all the time so this is a recipe that can be whipped together in a flash in our household.
To me this recipe is a double win that your house will smell amazing and in result you get a tasty snack out of it!