Healthy Buckeye Balls recipe with 3-Ingredients, gluten free, made low sugar and under 100 calories! Indulging in this decadent dessert just got really easy.
Not long ago, I ate a bajillion peanut butter balls aka buckeyes.
But it's ok, they were Healthy Buckeye Balls. That makes it acceptable because they were a healthy variety, right?
Here is my story…
It was a Sunday night, not long before bedtime, when I had a 'fabulous' idea to make 2-ingredient peanut butter fudge using my low-sugar vanilla frosting recipe. Who decides to start making food at 8 PM at night? I do.

MY LATEST VIDEOS
Well…
RIP Peanut Butter Fudge; it definitely did not turn out liked I had hoped.
Side note: I totally suck at making fudge. My mother always struggled to make it and I must have inherited the suck-at-making-fudge gene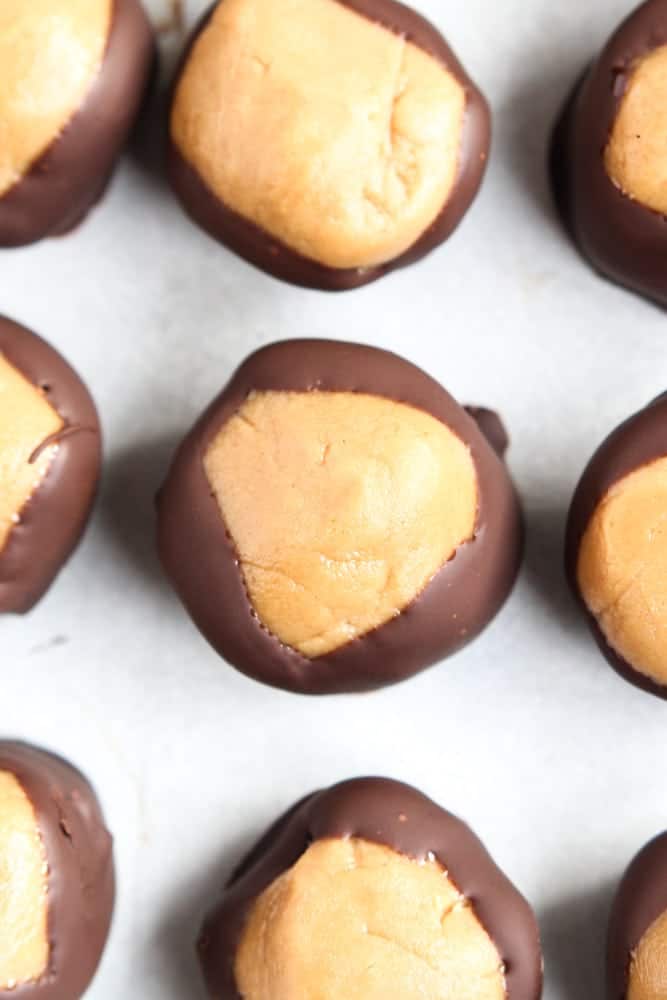 I was staring at this failed block of fudge that still tasted phenomenal. Actually, I kept pulling off piece after piece and eating it. Guilty. ????????
Scarfing down one peanut butter chunk after another (and perhaps wallowing in my super fudge fail), I came upon the notion that these would be fabulous with chocolate.
In what universe does chocolate and peanut butter not belong together?
And that, my friends, is how these Healthy Buckeye Balls were born. It was a magical night.
The fact that these are so easy to make gives them bonus points of a billion.
Buckeyes, Peanut Butter Balls, Chocolate Covered Peanut Butter Balls– whatever you call them, we all know and love them in our family. They do not survive past Christmas.
Not one is left behind to make it into the New Year.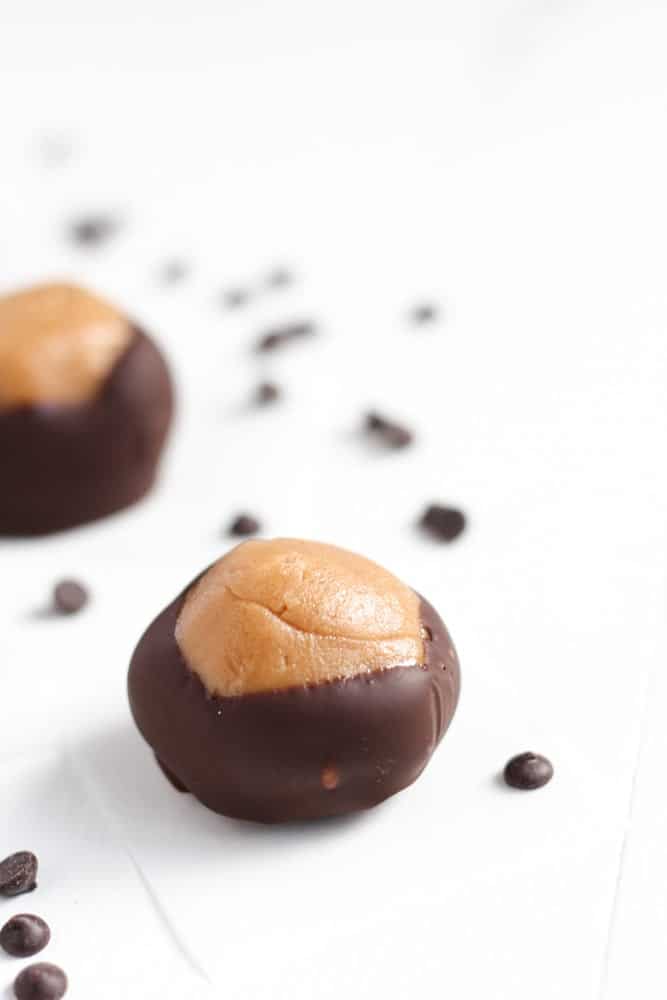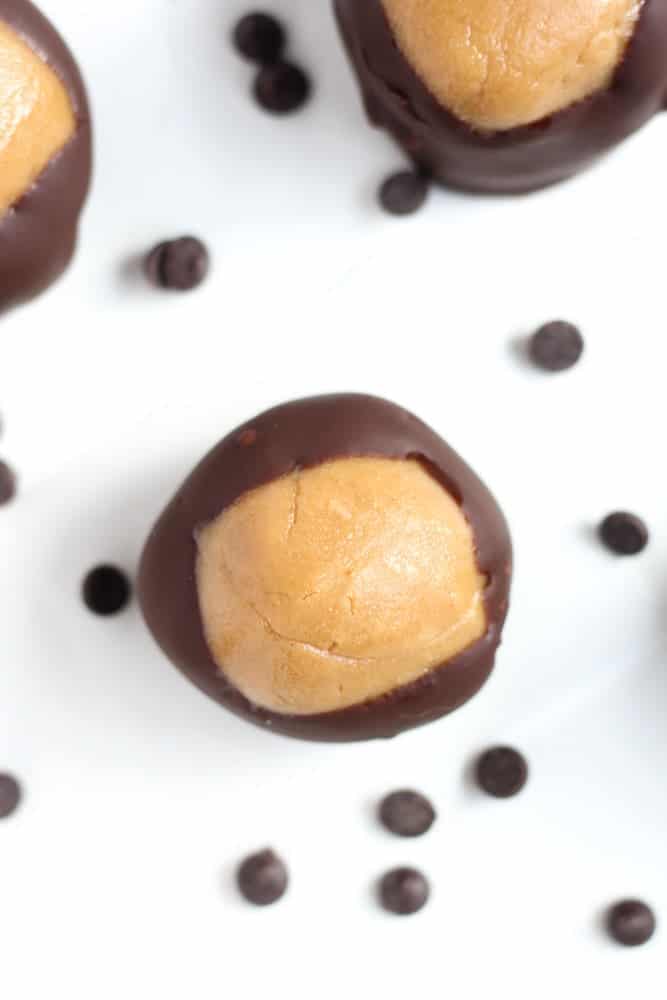 Our family calls these little balls of heaven Buckeyes, but I think that's a Midwest thing to call them that after the Ohio Buckeyes Football team (which incidentally our Michigan State football team recently beat.) #spartanwill
Whatever they may be called in your family, there is not a more healthy, low-sugar, gluten-free option to devour this holiday season.
They are also totally and one hundred percent approved to make at 9 PM at night. I will attest to the fact that they are the perfect bedtime snack. ????????
What does your family call these?