Easy 3 Ingredient Vegan Chocolate Mousse perfect for any occasion. All you need is 3 natural ingredients to whip together a eloquent dessert in minimal time.
(Gluten Free, Low Sugar, Dairy Free & Vegan Friendly)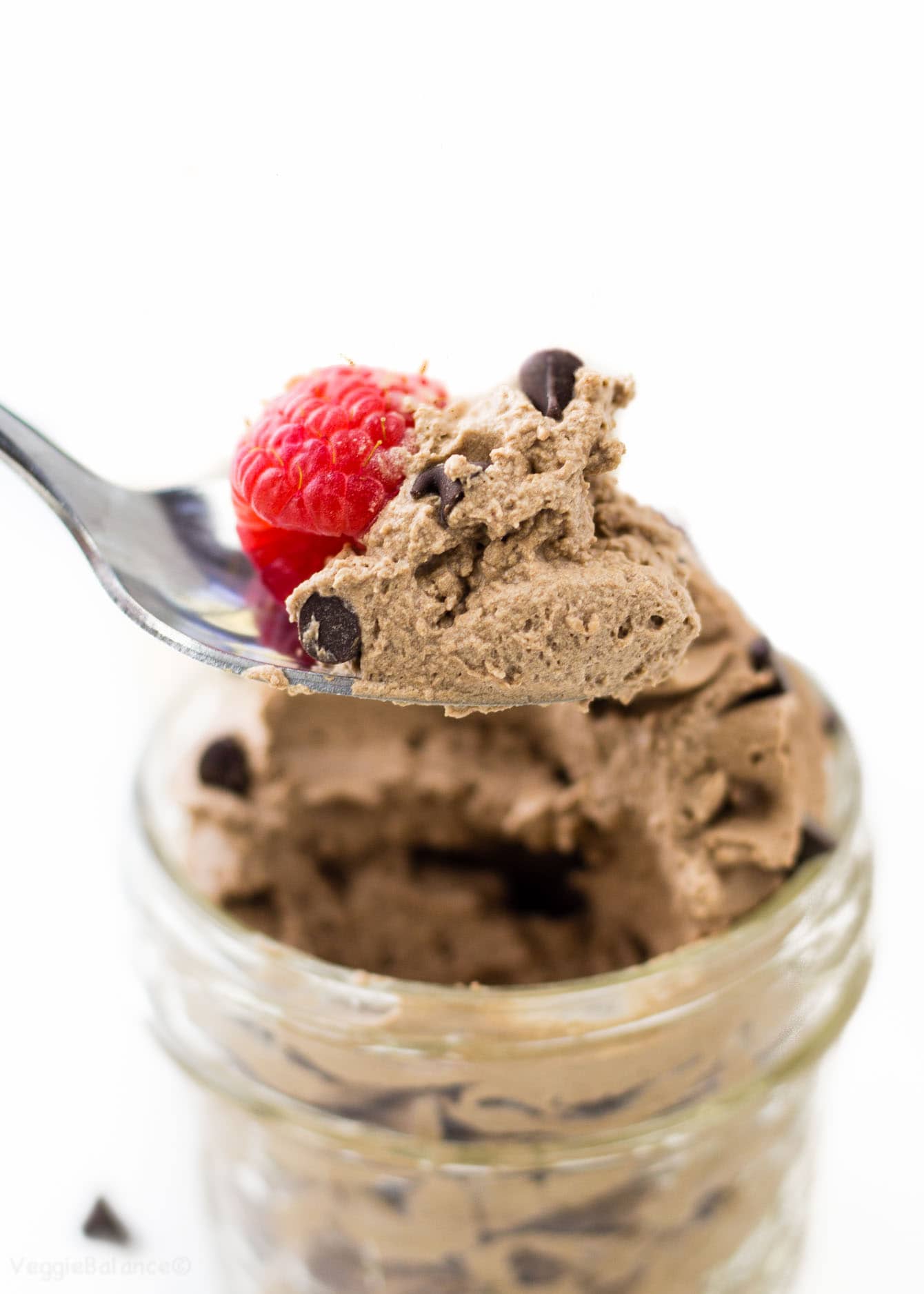 I seriously wish I thought about making this chocolate mousse in mason jars for my wedding. It is so simple! To be mousse-a-licious – 3 ingredients is all you need.
You could even trim out the maple syrup and make this with 2 Ingredients. Just think super dark chocolate mousse … It issss divine.
Swirl it up in a adorable little glass jar and voila! Perfect portion desserts whipped up in a jiffy. Best combination ever.
Everything about this Vegan Chocolate Mousse makes me happy.
It's involves chocolate.
Stand Mixer does the work. Yes.
I seriously feel like a professional when serving them.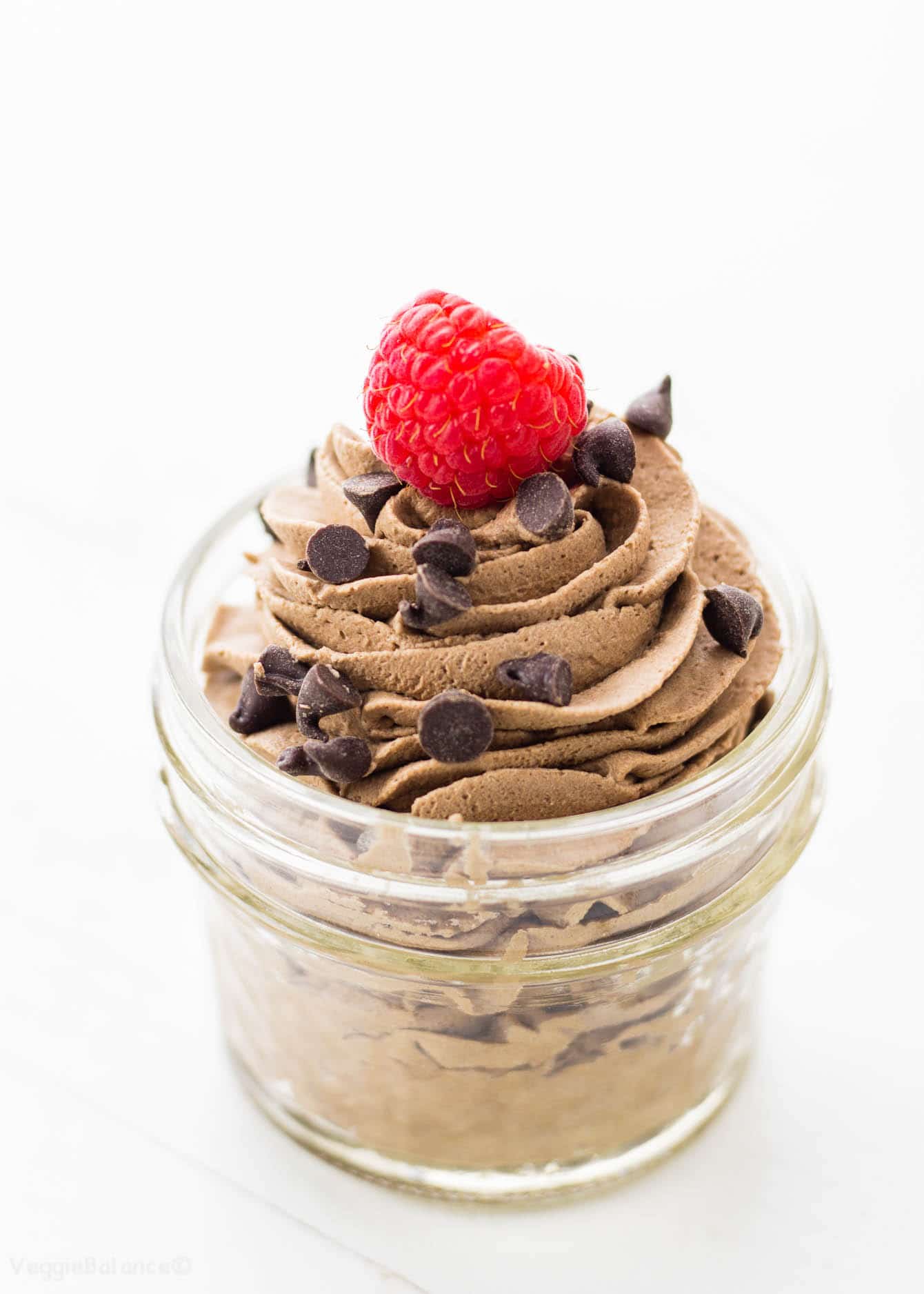 There are a few things I've learned about myself over the years.
I am lazy and love lazy cooking, baking, no-baking. Whatever it is, I adore minimal work.
If I can make something with minimal work AND it looks like a professional made it. SOLD.
Garnish with fruit, chocolate drizzle, cocoa powder, some leftover whipped cream.
Want to hear the coolest part?
This Vegan Chocolate Mousse fits SO MANY dietary needs with just a few variations.
Gluten-Free – These are absolutely 100% gluten-free (as always).
Dairy-Free – To make dairy free as well, there are several options. Coconut Whipped Cream being one of them, but I know some people who can't tolerate coconut anything (my family included).
There is another option I experimented with (brace yourself) – and that is Whipped Chickpea Water.
Wait. WTF. I apologize for the explicit language but I have to paint the picture what went through my mind when I saw this about 2 years ago. Honestly, it's not bad. Especially when it's mixed in with something like cocoa powder. If you are needing dairy free and you are in the not-a-coconut-fan fan group this REALLY is a decent option.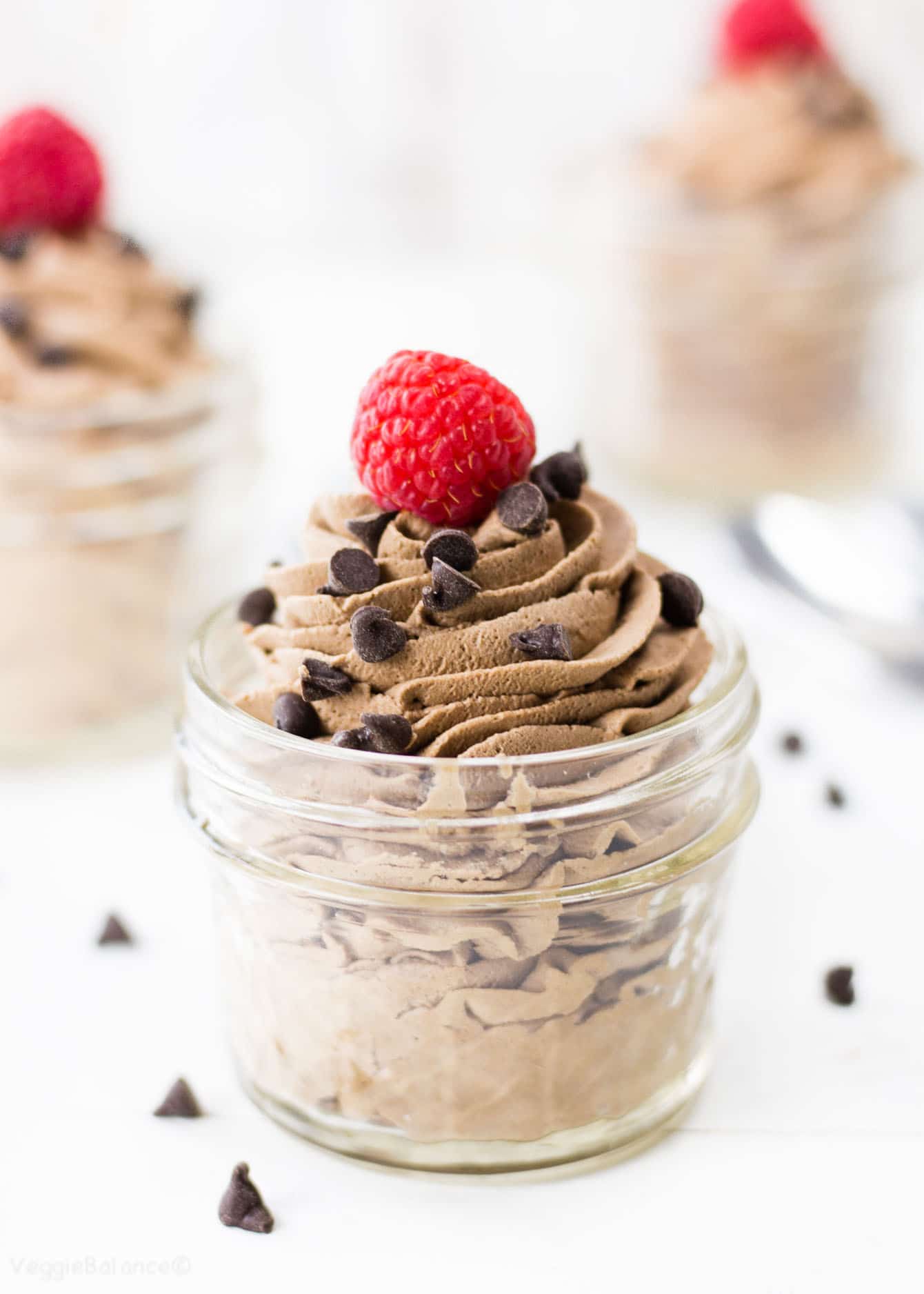 After I sent our Yearly Review to everyone earlier this month and reading over the reviews, I saw a general theme.
First and foremost, you are amazing! Thank you so much for your kind words!
Second, I felt that we've created a community that has learned to play with things a bit. Yes, playing with our food. Totally awesome.
Experiment with your food and learn to create it to make it your own. Secretly, that's what I've wanted to do for you!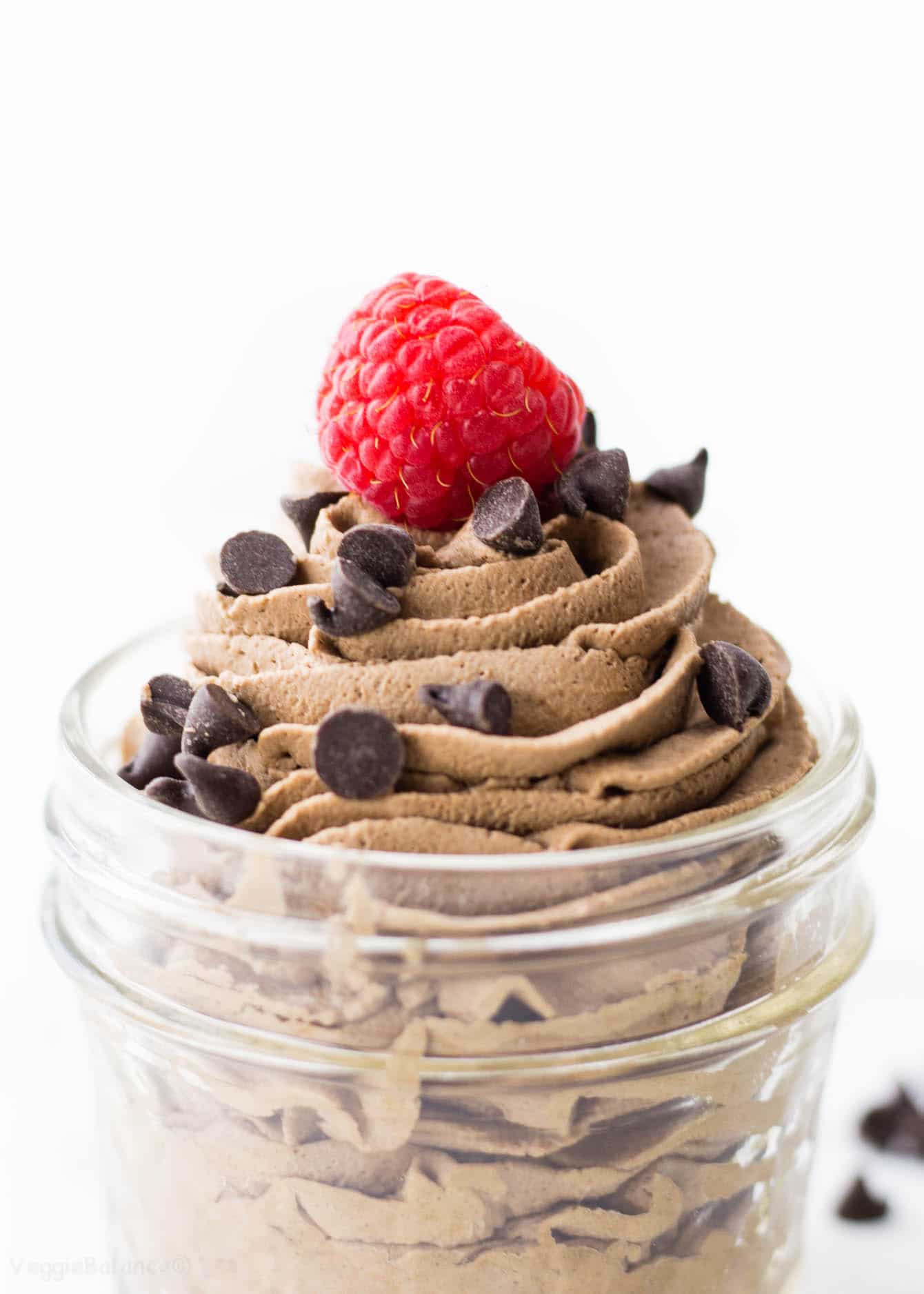 This Picadillo Mexican Beef recipe is a great example. There are other ways to adapt, change and to play with it – the possibilities are the fun part.
So let's continue to play with our food and make it these recipes like this Easy Chocolate Mousse the way we need it to be!
P.S. Have I mentioned enough how much I love you guys? You are all amazing. Perhaps it's that we are kindred souls and we are all lazy cooks and bakers. 🙂