Tuna Salad Stuffed Avocado Bowls bring a healthy twist to a classic dish to kick off a new year, new you or just to satiate your avocado needs.
(Gluten-Free, Low-Carb, Sugar-free, Dairy-Free friendly)
Our take on the traditional tuna salad and making it healthier is surely about to become your favorite lunch for the year. I know it's been mine for the past couple years and it's about time I bring it to your table.
What better way to kick off 2018 then with a healthy, low-carb, quick and delicious recipe like this one?!
You know those simple recipes that you make at home on a daily basis?
You know the ones that you no longer really think about making? It's just your normal dish that you love eating and almost always have the ingredients on hand to make? (Microwaved nachos anyone?)
That is exactly what these Tuna Salad Stuffed Avocado Bowls are for us.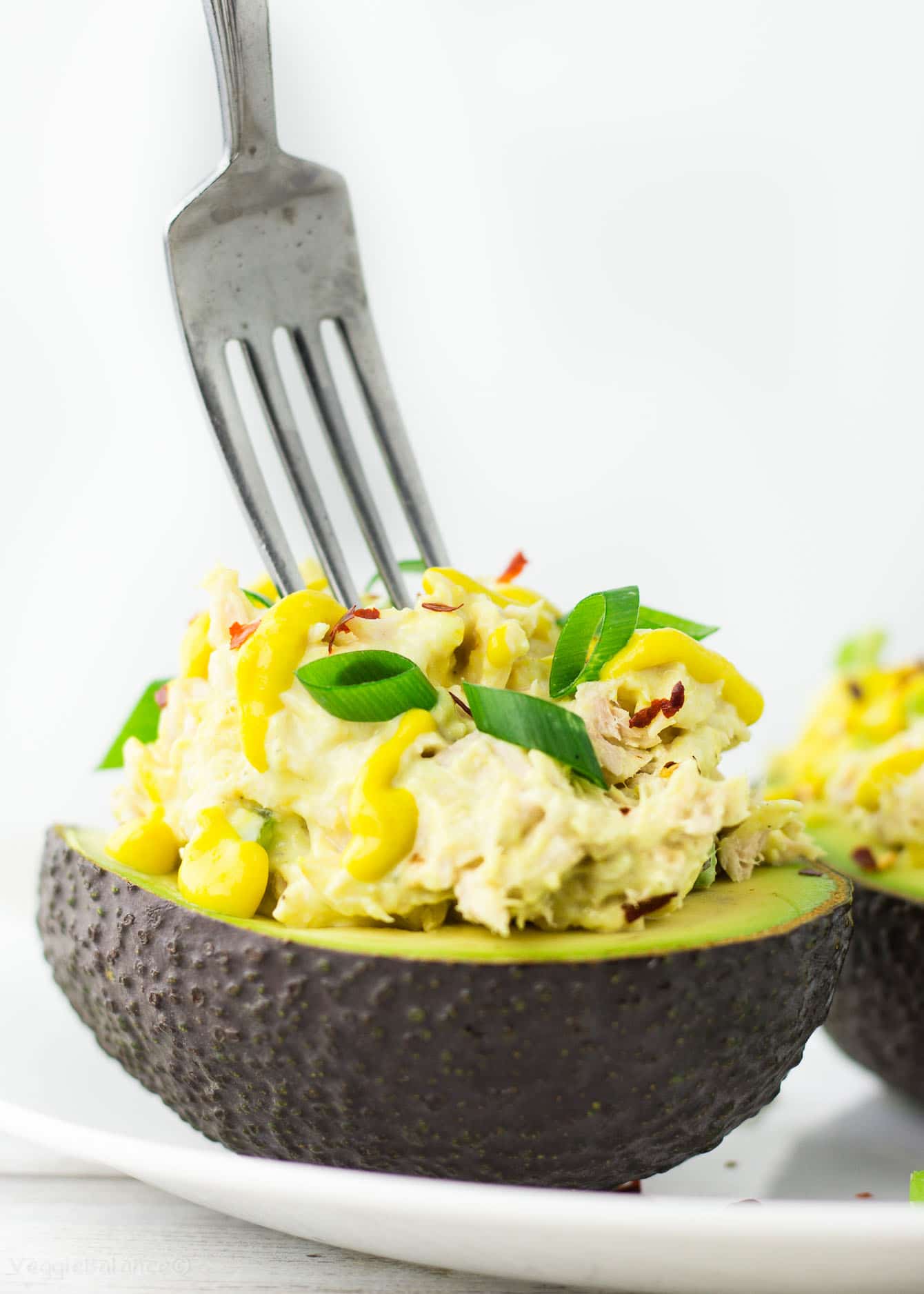 It's no secret. Avocados rock my socks. I love them. Love the fatty and creamy goodness.
It's like when I began putting chopped avocados into my tomato soup … I realized the addiction was strong.
Rolling with it.
TIP: If you've got the extra time I actually love making faux tuna melts with these as well. Top with some swiss cheese and broil on High for about 3-4 minutes. Keep an eye on it to prevent the cheese from burning.
One day I found myself running out of wraps for my buffalo chicken wraps, I substituted the wrap for an avocado. Heaven.
It was delicious with our Taco Avocado Bowls too.
So why not do this with our healthy tuna salad? Exactly, WHY NOT?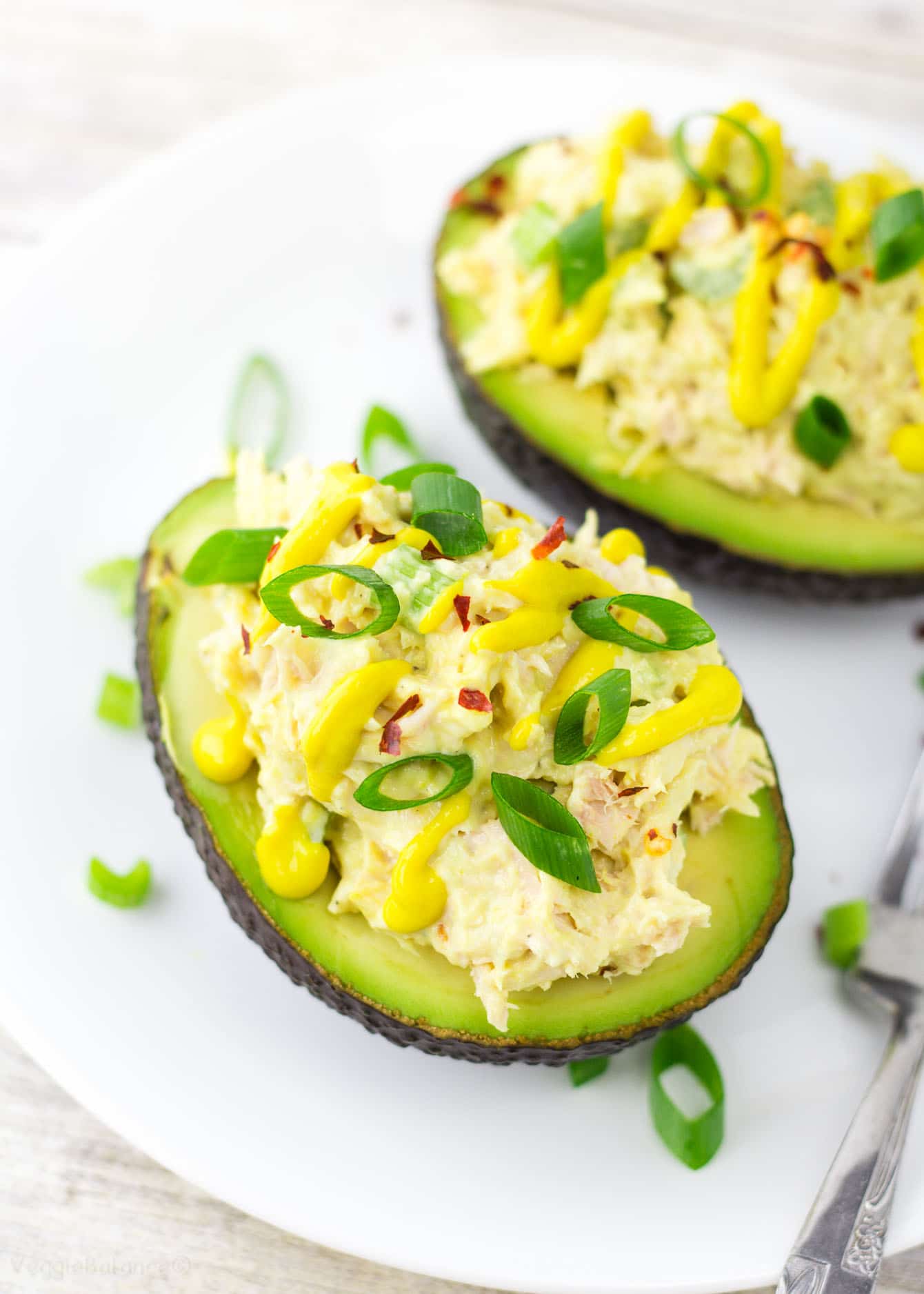 The results are delicious, quick and easy. Especially for those long work weeks.
Make the tuna salad ahead of time.
Take Tuna Salad to work.
Slice an avocado up, mash it a bit and pile in the tuna salad.
Tuna Salad Stuffed Avocado Bowls are born.
Let's kick off this new year with a delicious bang. Happy New Year's everyone!