Crockpot Buffalo Chicken recipe is spicy and healthy, and the perfect choice for shredded buffalo chicken in Buddha Bowls. Made with an easy homemade buffalo sauce and just a few hours in the crockpot. (Dairy-Free, Gluten-Free)
I like when things in life are easy; when things just work the way they are supposed to.
This crockpot buffalo chicken recipe is JUST that, guys.
Throw it in the crockpot, pour in a simple homemade buffalo sauce, add thawed chicken, a couple slices of dairy-free butter (or butter), and FORGET IT.
That is what I am alllll about. Easy.
Maybe that's why Buddha Bowls are such a favorite in my house. Multiple delicious ingredients piled into a bowl. // Sweet Buddha Bowl Happiness.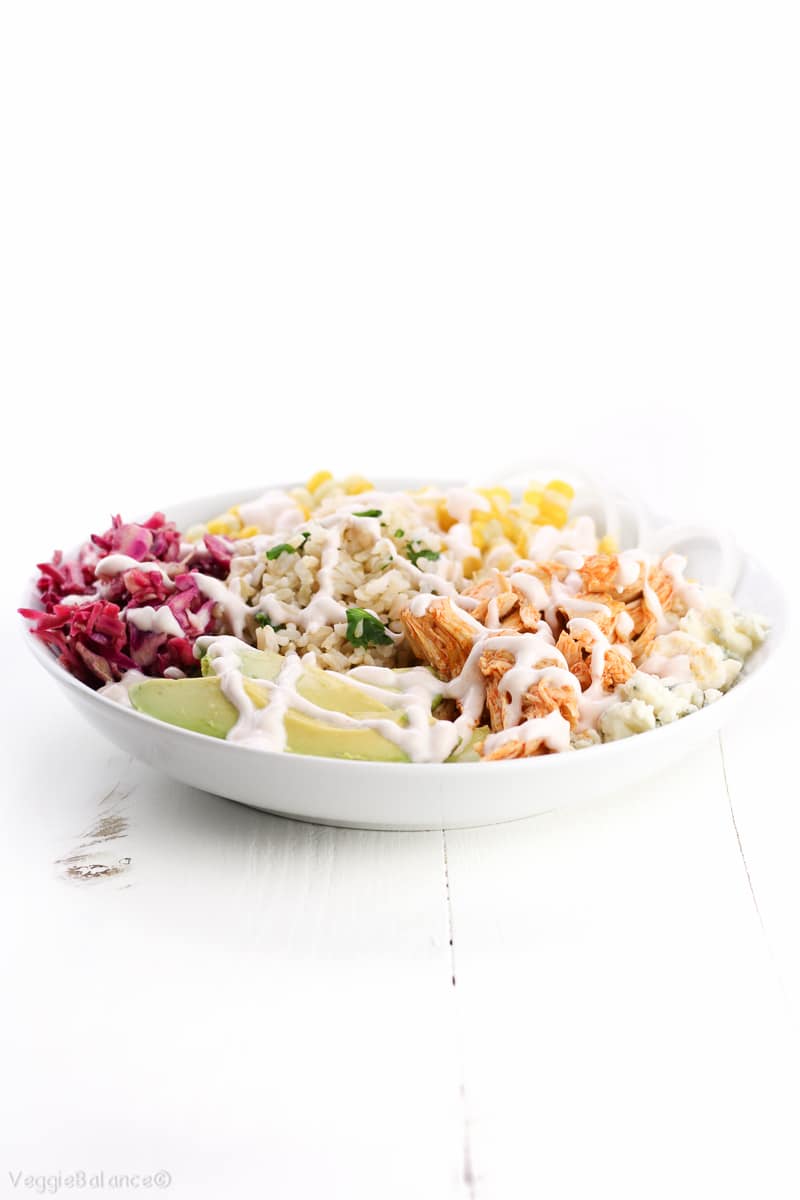 In this recipe we use simple and delicious crockpot buffalo chicken to take part in this Buddha bowl happiness.
After a couple hours, shred the chicken with a fork and put it back into the buffalo chicken sauce juices.
Add some farm fresh corn, sliced avocado, cilantro rice, and onions.
And of course, throw in some tangy blue cheese crumbles. Need it to be fully dairy-free? No problem, tangy pickled red cabbage will create that perfect flavor replacement.
I personally prefer a little more of a dressing drizzle on my Buddha bowls, like the simple creamy buffalo dressing we made a while back for our grilled potatoes.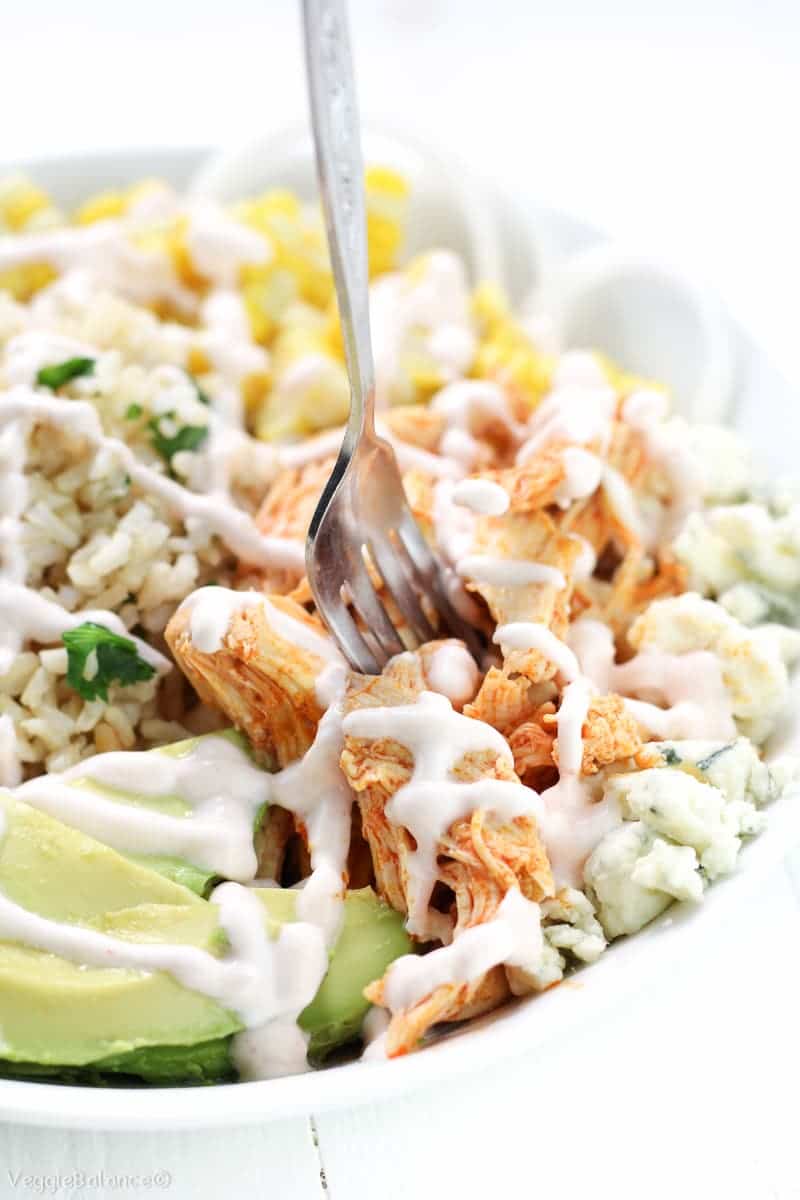 By now I think it is pretty evident that we are huge buffalo-anything fans in this household.
We go into buffalo-everything crazes quite often.
Around here, having a jar of pre-made homemade buffalo sauce in the fridge is a must.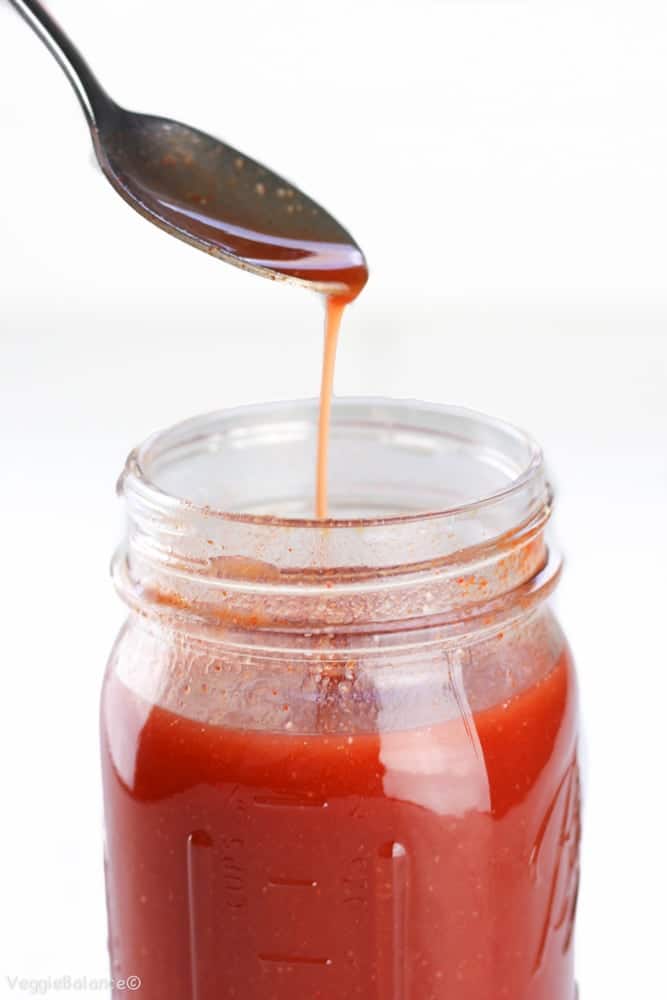 Three ingredients are all you need to pull together this easy crockpot buffalo chicken. After that, what you do with these spicy and tender bites of chicken is totally up to you.
We have buffalo chicken tacos. // You know my love for anything Mexican-ish. Always a win.
Buffalo Chicken Quesadillas. // Oh crap, still on the Mexican train.
Then we have these spicy (still kind of Mexican inspired, #dontjudge) Buffalo Chicken Buddha Bowls.
However you choose to devour it, this easy Crockpot Buffalo Chicken recipe has you covered.