Homemade Buffalo Sauce recipe. How to make it at home with 4 simple ingredients that you probably already have on hand!  In no time you'll have homemade buffalo sauce coating your favorite chicken wings.
(Gluten-Free, Dairy-Free, Vegetarian & Vegan)
Spicy and heavenly at the same time; this says a lot considering my spice tolerance is pretty pathetic on many fronts. However, I will suffer and devour anything covered in buffalo sauce.
The other day I had a comment on my very popular Buffalo Chicken Meatball recipe. It's an oldie recipe, but a huge hit in 'Pinterest land' and every time I make it.
I make Buffalo Chicken Meatballs for dinner parties, football games, New Year's Eve… Well, you get me; they are made a lot in our home. It's no surprise people love them so much.
This lovely recent commenter mentioned how she loved this sauce for its simplicity!
It got me thinking… this homemade buffalo sauce DOES need its own special place on Veggie Balance.
Say hello to this beautiful and easy homemade buffalo sauce.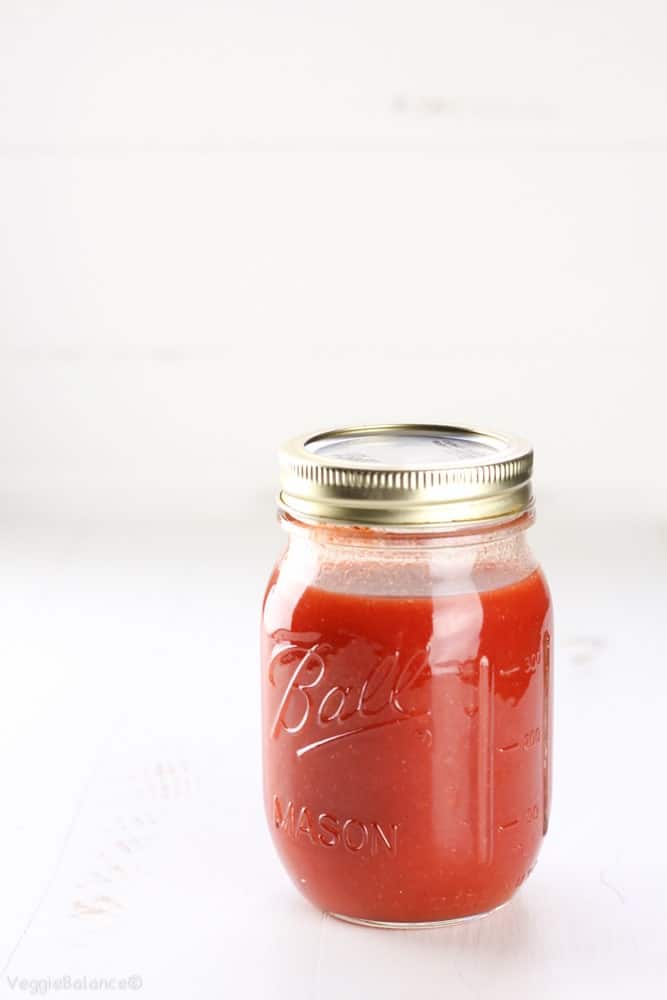 Reminds me of another popular sauce on VB: Ortega Copycat Taco Sauce. This one already has its own space on this site after sharing the world's best taco salad recipe (this taco salad is made at least once a week right now).
Yeah, it's a little late (like two years) after posting the Buffalo Chicken Meatballs, but it is such a classic it'll win your heart over.
Ways you can use this buffalo sauce:
Brushed onto hamburgers–the possibilities are endless.
Buffalo Hummus
I want a thicker buffalo sauce, is this possible? Yes.
If you would like a thicker sauce, melt 3-4 Tablespoons of melted butter or dairy-free butter alternative and stir into the sauce.
99.9% of the time I do not use the butter tip because I am not concerned with the thickness of the sauce. All that matters to me is that it covers and soaks into my favorite dishes. It does work rather well thickened when you want to brush onto a hamburger or chicken when grilling.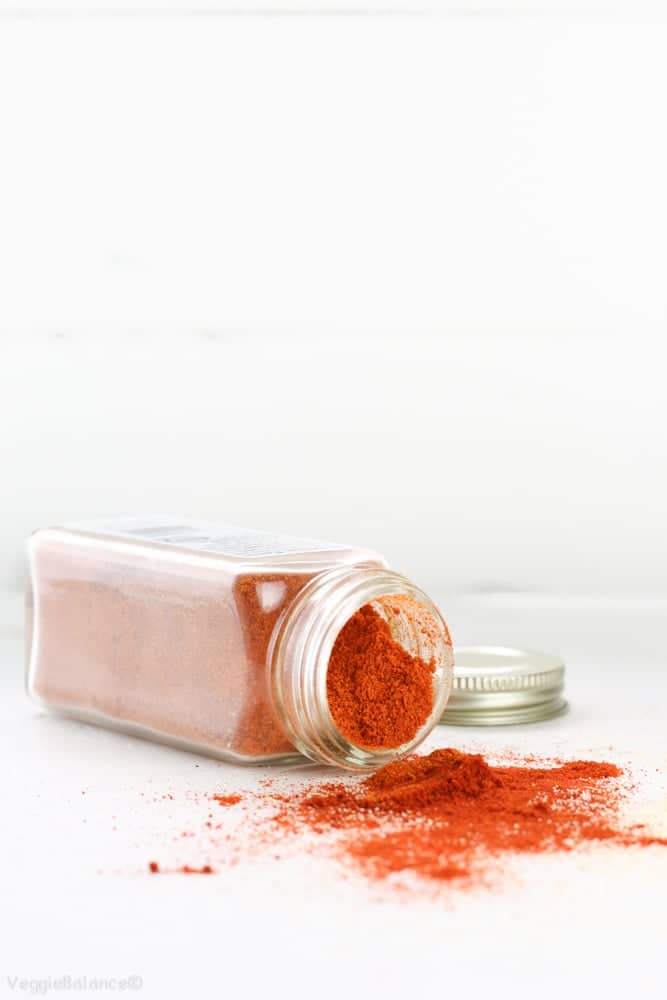 Adjusting the heat level for this buffalo sauce. Make it spicy or mild.
If you need less heat, continue to add additional vinegar to dilute the sauce even more.
If you want it SPICY omit the vinegar and you've got spicy my friends.
Ready to face-plant yourself into this delicious Homemade Buffalo Sauce? Well, now that I think about it, I don't advise a face-plant into a jar of buffalo sauce. But smother, drizzle or whatever your heart desires with this sauce because, believe me, it'll make your heart very happy.