Gluten Free Digestive Biscuits are old school meets new school in a delicious and flavorful nibble worthy snack.
(Gluten-Free, Vegetarian and Dairy-Free friendly)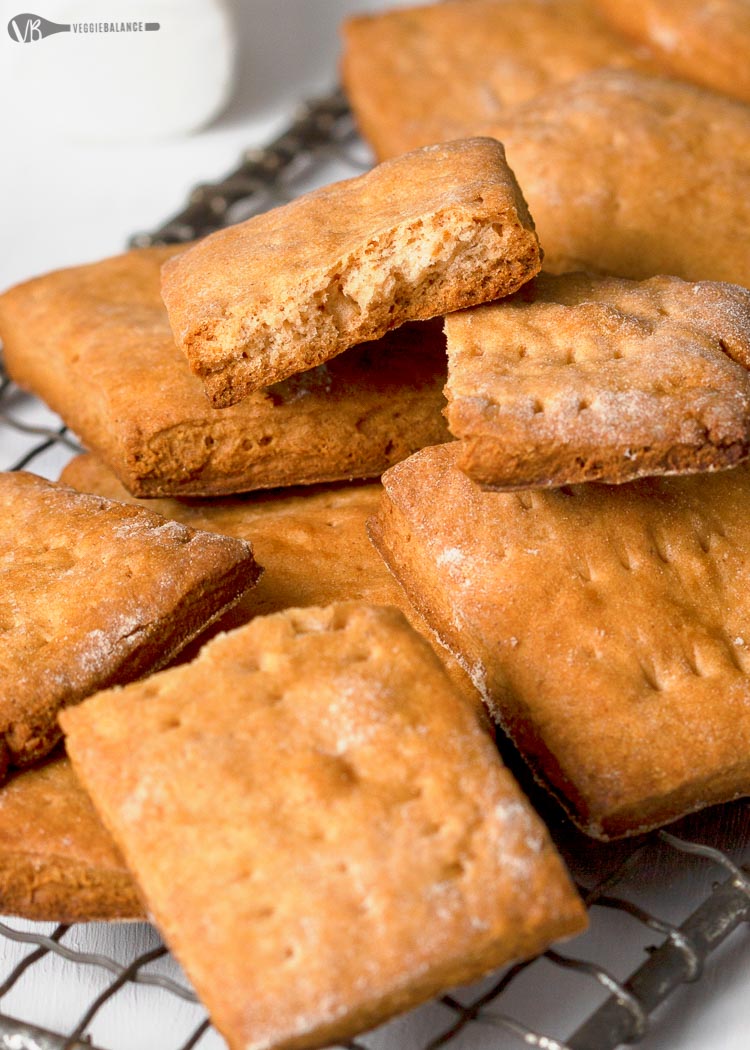 Gluten Free Digestive Biscuits are perfect with tea or coffee. The only question is to dunk or not to dunk.
The answer is dunk. Dunk and devour the deliciousness without the problematic protein of gluten.
Sip and savor your simple snack. Pure. Bliss.
It's safe to say we're a fan of these biscuits. Their cookie-like qualities make our inner child rejoice – while the adulting is made just a little bit easier.
Gluten free digestive biscuits: What you'll need
Gluten-free flour blend, salt, sugar, cinnamon, baking powder,  butter,  honey, milk or water.
Options: You can swap the butter for a dairy free alternative if you like.
Bonus option: These biscuits are totally topping worthy. A little bit of chocolate shavings, caramel or even mint goes nicely! May we recommend the drizzle used on our gluten-free apple coffee cake.
Or rather, coating worthy: You can coat the underside with chocolate, our favorite is dark chocolate!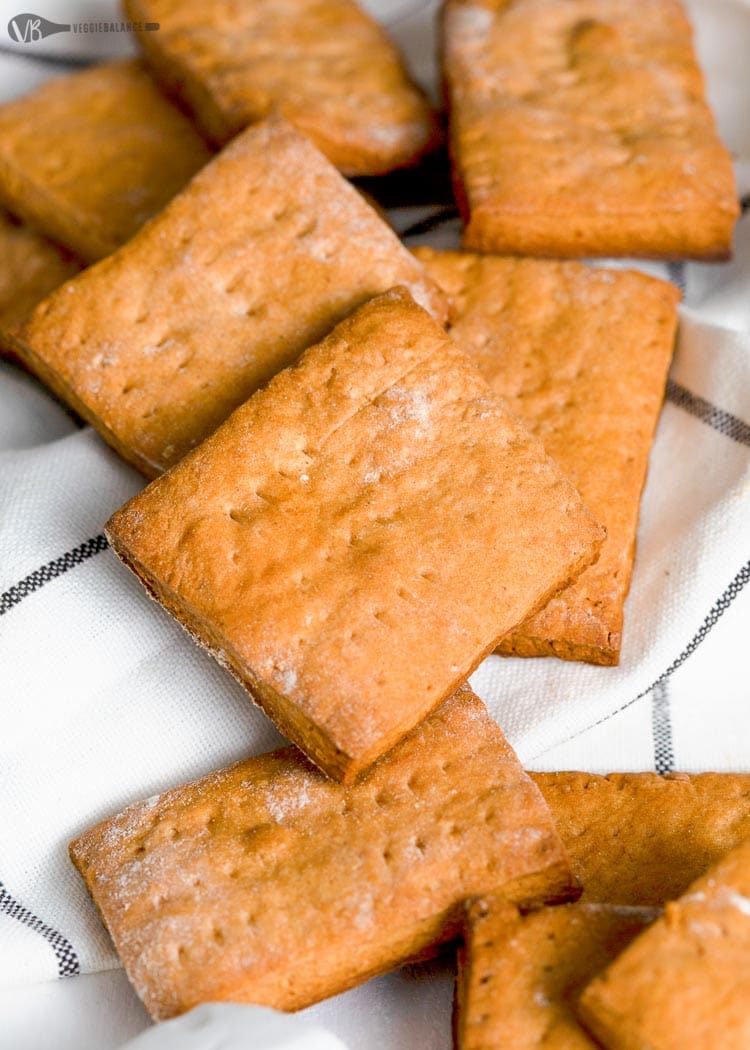 When in doubt, you can keep these biscuits simple. We have nothing against simple.
The doctors who developed digestive biscuits has a simple goal in mind – aid digestion and keep us feeling full. Many modern versions are overly sugary and gluten filled.
That's where we come in. Homemade means you know exactly what is going into your food and these gluten free digestive biscuits can be tailored to your allergy need and personal taste preferences.
Our recipe here is also nut-free, but if you don't have to be and want to incorporate almond slices – we get it. Soooooooo. Good.
Now we've got to admit. These little biscuits came out entirely on accident after making our gluten-free graham crackers! This round we didn't thin them out enough and we found ourselves dipping the results in tea. Quickly I realized we've made digestive biscuits! #WIN.
Random History Lesson on Digestives: The OG digestive biscuits were developed in the Scotland around 1839 to aid in digestion, but have since become a dunk-able delight with just a little bit of sweetness.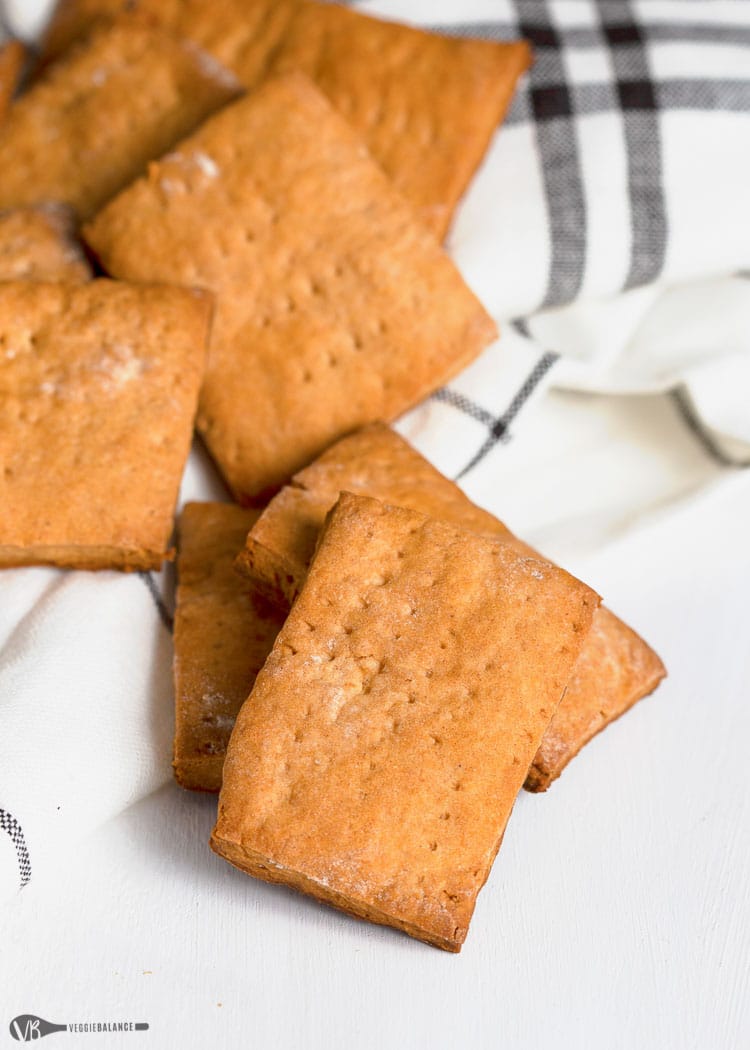 These biscuits are perfect for your next get-together as well.
Trust us when we say  you won't be disappointed and your guests will love these. Even better, they won't be able to tell they're gluten free. Finally we can enjoy tea time with friends without that pesky gluten!
If you're looking a few other gluten-free fun finger foods to have on hand, we have you covered:
Old school doesn't have to be boring, these biscuits are the proof. We're happy to bring these into the gluten-free future without sacrificing flavor.
Of course, we're all about easy and simple here.
Coffee and biscuits. It doesn't get much simpler than that.