The best Black Bean Enchiladas. Who needs meat when you've got delicious plant-based goodness to substitute. These enchiladas also have an extra tasty homemade enchilada sauce to take these to the next level.
(Plant-based, Vegetarian, Vegan & Gluten-Free Friendly)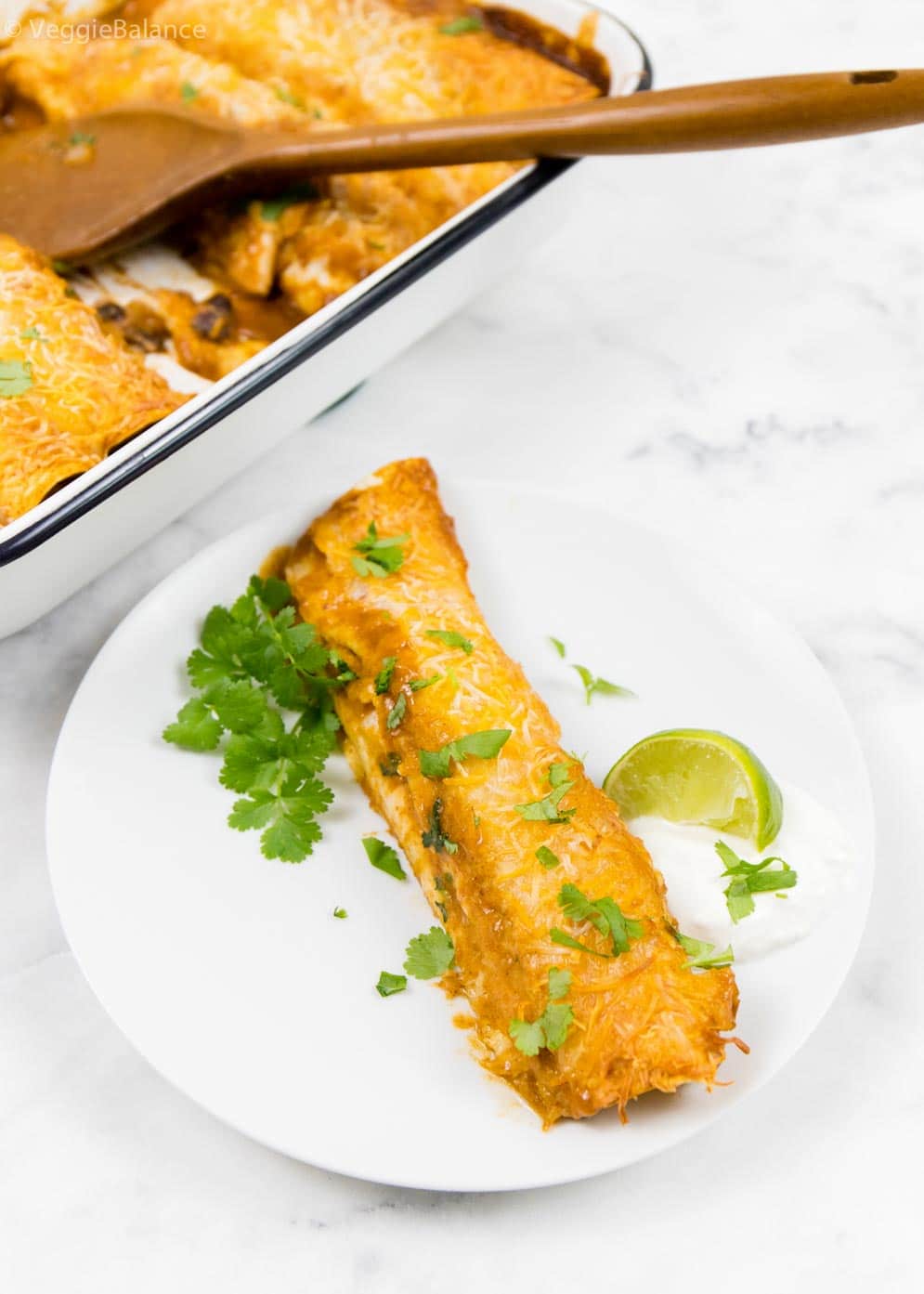 We have been excited to share with you this recipe. It's a dish we've recently been making at least once a week and now with 'world events we shall not name' these black bean enchiladas are becoming even more of a staple meal.
It's the best comfort food and requires just a few ingredients. Most of it can probably already be found in the pantry, including our homemade red enchilada sauce.
Now if you are looking for something that has all these fabulous flavors but something a bit more of a lunch set-up our Vegan Burrito Bowls we shared the other week are fantastic.
I just realized how much Mexican inspired dishes we've shared in the past couple weeks…. Well.. It's good for the soul. 😉
Enchilada Inspired Casseroles
We have made so many enchilada inspired casseroles over the years.
When it dawned on me that I've yet to share our traditional black bean enchiladas recipe with you. It's about time.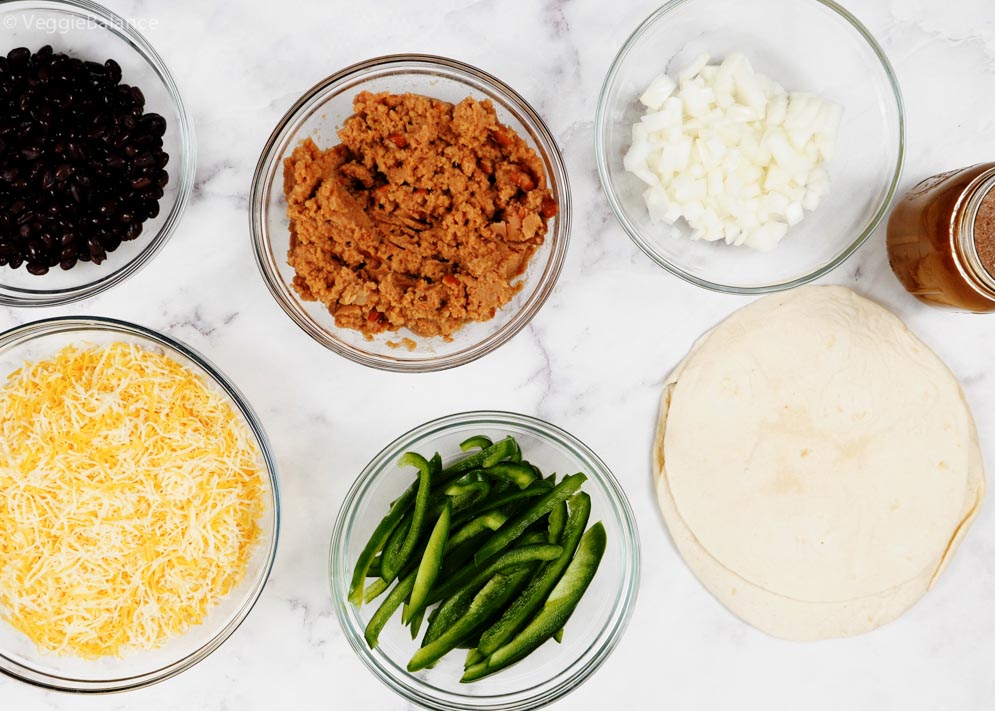 You'll need the following ingredients for our black bean enchiladas.
Beans – First, you guessed it, you'll need black beans. If you'd like to simply omit the black beans and use a vegetarian meat replacement like our vegetarian meat recipe that resembles quite a bit of traditional ground beef. That is always an option.
Vegetarian Refried Beans Our homemade vegetarian/vegan refried beans is a fantastic choice but a can of refried beans of your choice works.
Onion and Green Pepper are totally optional. We personally like to add it but have made it without before before and made bean and cheese enchiladas so I know it is still good.
Cheese – If you are vegan or simply want to omit the cheese you can entirely but I would 100% recommend to find a dairy-free cheese alternative if you can. You could even use our vegan cheese spread recipe for the inside of the enchiladas.
Tortillas – I personally love Mission gluten-free tortillas (no I'm not paid to say this) I just find them the best for gluten-free tortillas. Use your favorite tortilla and if you don't have to be gluten-free then the sky is the limit for you!
Enchilada Sauce – You can use a can of enchilada sauce but we personally love to make our own now as it's actually then super simple to whip together this recipe without having to go to the store for enchilada sauce.
You can add really anything you'd like additionally to these vegetarian enchiladas. Corn or sweet potato are generally another go-to ingredient in enchiladas that people like.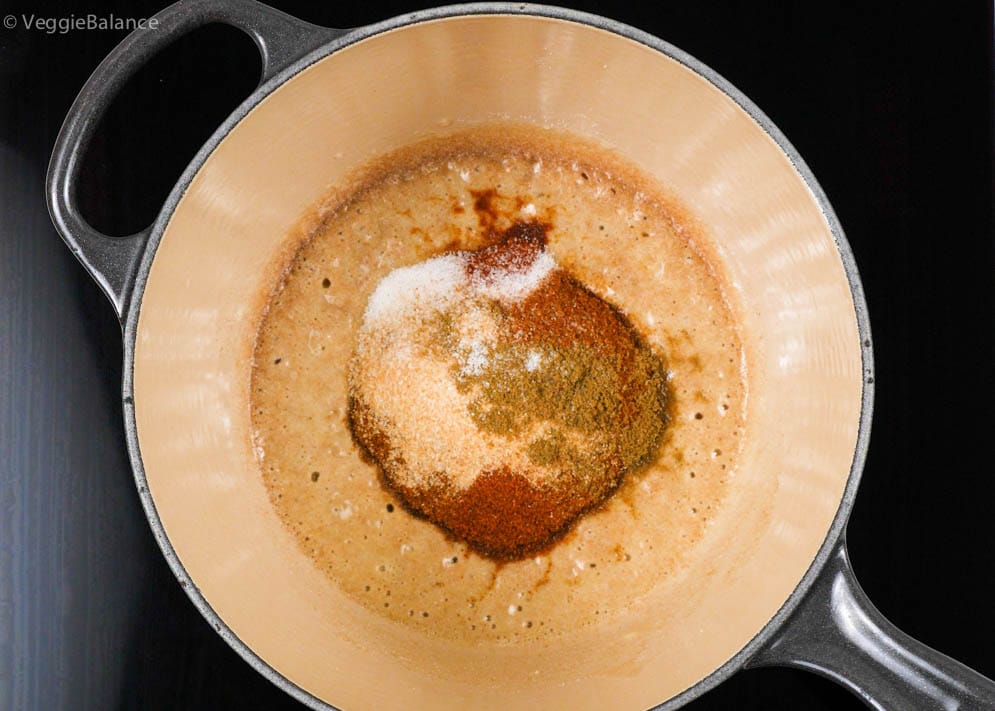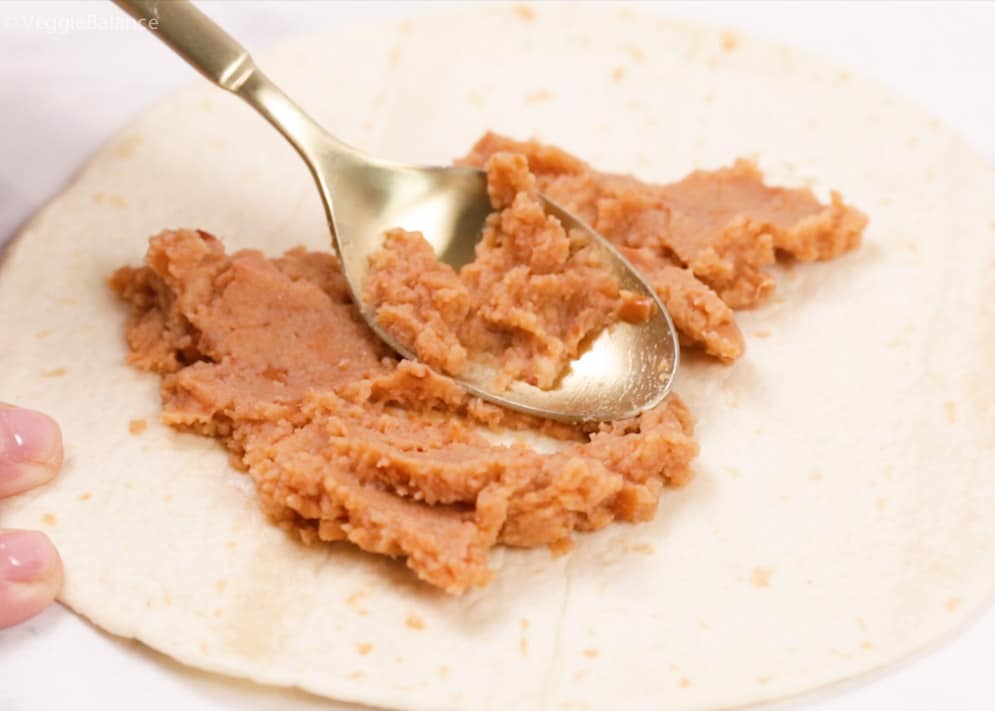 How to Make Black Bean Enchiladas
So now that we've established what you can and can't swap out in the recipe to fit your dietary needs let us discuss assembly.
To ensure your enchiladas don't fall apart on you it is best place your ingredients into the center of the tortilla and roll the tortilla up. Then place the fold of the tortilla face down into the pan to keep it all together.
Once it is all pushed together in the casserole dish you'll pour the enchilada sauce over, some more cheese if you'd like and bake!
Out comes some of the most delicious black bean enchiladas that you'll be wondering WHY this has not been on the weekly rotation! Dollop with your favorite sour cream or use a dairy-free plain yogurt as a good dairy-free alternative.
We are in enchilada business guys. Enjoy and hope everyone is doing well. 💗