Gluten free Cut Out Sugar Cookies are the all-time sugar cookie recipe passed down for generations, with a twist. Break out your cookie cutters, whip together the easy sugar cookie icing, and it is cookie eating time.
(Gluten Free, Dairy Free, & Vegan friendly)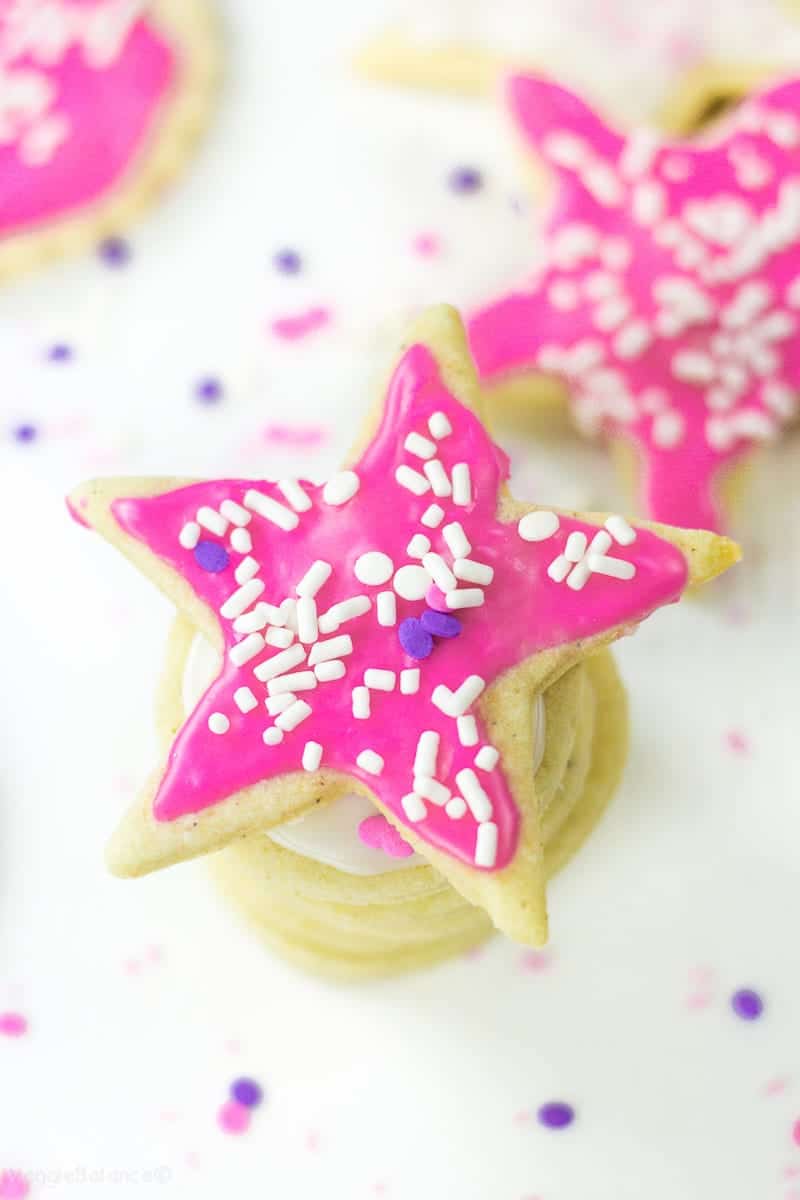 Cut out sugar cookies are a tradition in our family for as long as I can remember. These aren't just any sugar cookie; these are from MY grandmother's cookie recipe.
Every holiday our family would fight over who gets the last one of these cut out cookies. Not to mention that, every time I make them, I think of my grandma and how much I miss her still.
There was one problem though: Since discovering I had food allergies, I have not been able to eat these cookies and dive into the nostalgia. So I fixed that!
Right now my grandmother might be up in heaven saying, "WTF is gluten!?!"
I can ensure you, Grandma that I figured out how to make these without gluten, without eggs AND without dairy, and yet they still perfectly mimic all the wonderful, flavorful cookies you made for us growing up.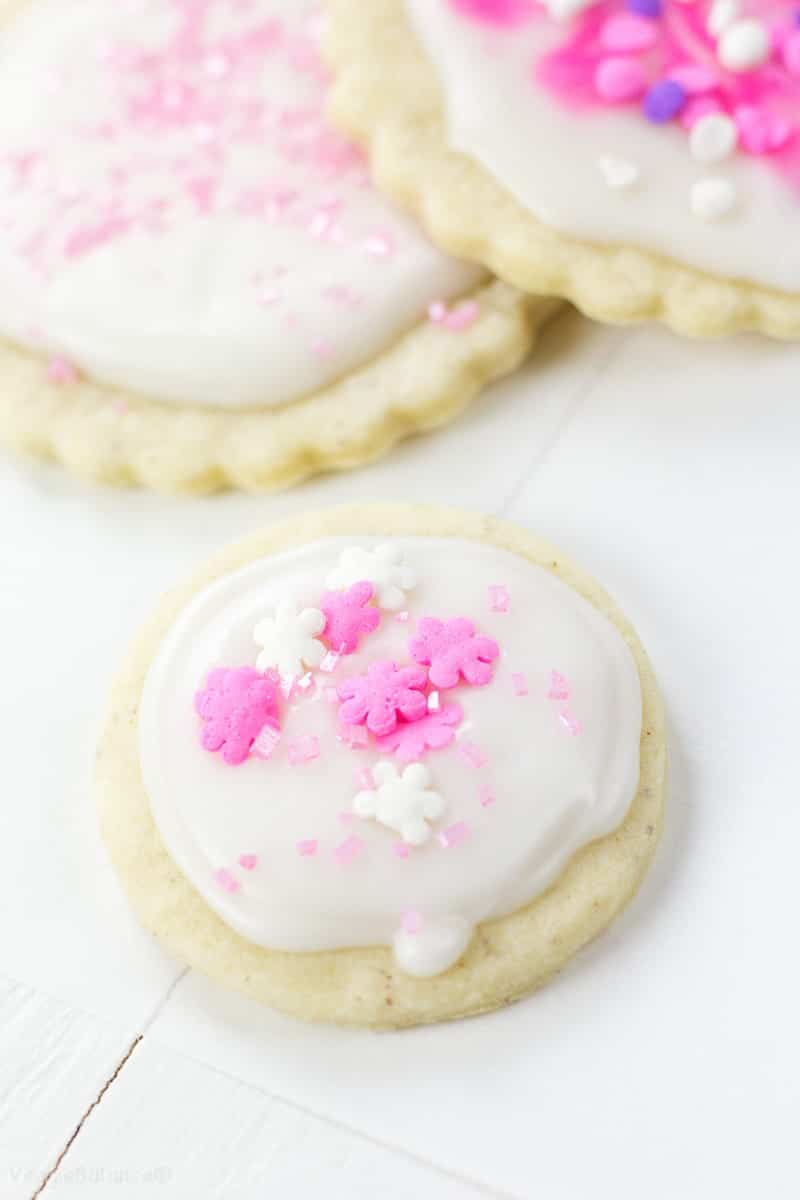 The little tips to making perfect Gluten free Cut Out Sugar Cookies
Scoop and level your flour! Don't over pack your measuring cup as this will result in dry cookies . . . no bueno.
CHILL OUT! Well, actually allow proper time to chill the dough. (And while you're at it, chill out and watch a couple episodes on Netflix. We all need some chill time.)
Properly flour your surface when rolling out cookie dough.
Roll out the dough in small batches for easier handling.
Growing up, we would make our family vanilla buttercream frosting and frost the cookies with a knife. I've perfected this method to cut down on the time it takes to frost cookies!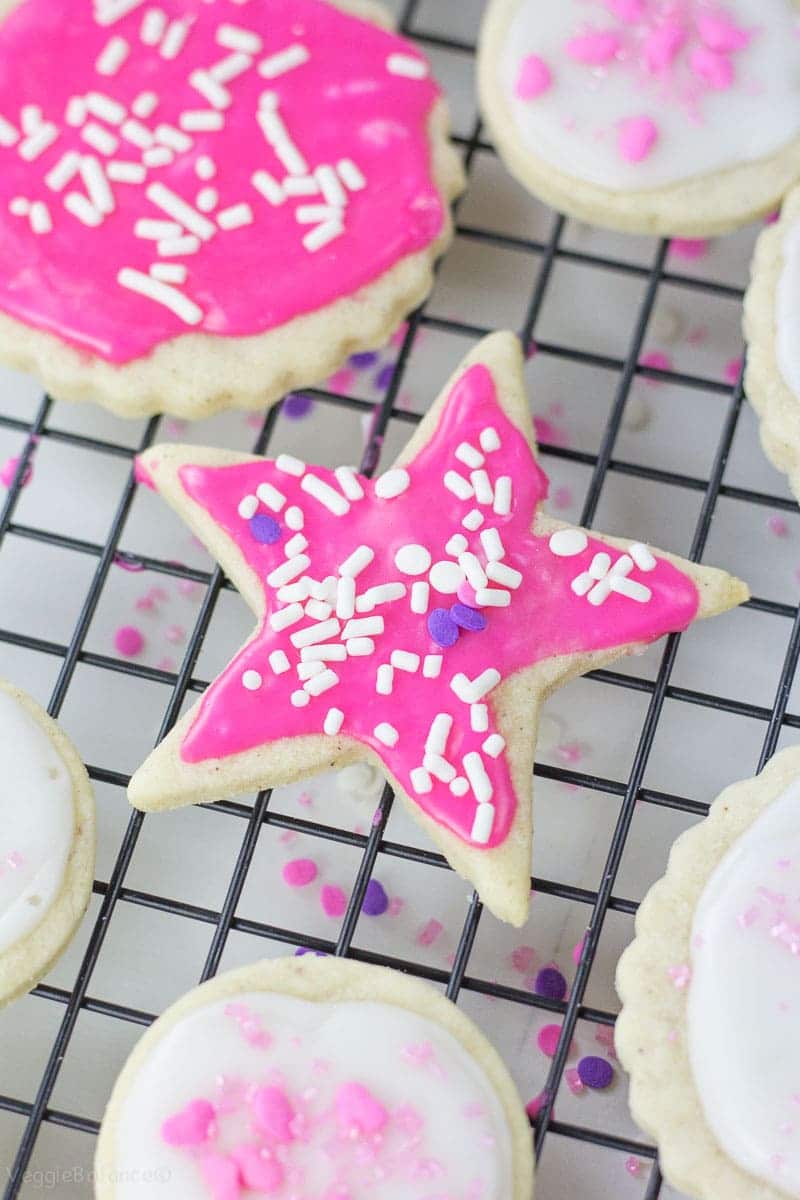 When I make the cut out sugar cookies for the holidays, I use our family vanilla frosting and pipe it onto the cookies. I kid you not; I think it saves me about 2 hours of frosting.
When we were kids, it would be an entire day scenario to make these cookies and we'd be frosting cookie upon cookie well into the night.
TIP: It is so easy to make and use the classic sugar cookie icing! I also recommend using a piping bag with a very small piping tip. Makes life much easier.
So while the frosting technique may have improved over the years, the same tasty, fluffy, and moist cut out sugar cookies my grandma made have stayed the same, even if they are now gluten-free, dairy-free, and vegan friendly!