Sugar Cookie Icing for Cut out Cookies requires only 3 simple ingredients! We'll show you how to ice your sugar cookies and provide tips to make it easier!
(Gluten Free, Dairy Free, Vegan)
Sugar Cookie Icing is essential for all holidays that involve cut out cookies.
I'll be the first to admit that I am not a professional baker. I do, however, love pretty baked goods. It must be the inner foodie in me; I simply cannot resist pretty food.
Can something as simple and easy as icing elevate an ordinary dessert into something professional looking just by the way it is decorated!? I think so, and I am always willing to look professional with minimal work. #LazyBaker
Steps to Create the Perfect Sugar Cookie Icing and Ice Those Cookies!
All you need are three ingredients: Powdered Sugar, Water, and Vanilla Extract #Balller
Use an icing bag with a very small tip
Trace the edges of the cookie and WAIT FOR IT TO HARDEN! (See Tip Below to Understand Why)
Allow 24 hours for sugar cookie icing to harden before storing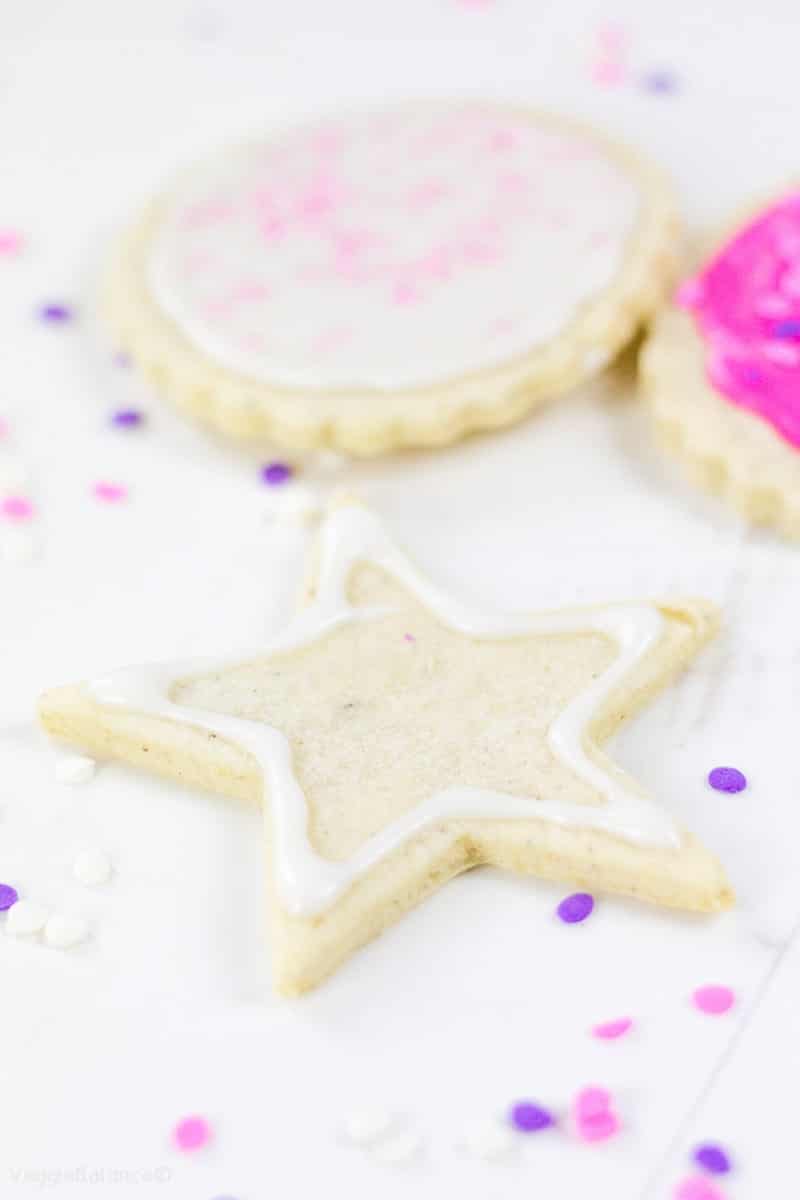 Sugar Cookie Icing Tip: Trace the edges of the cookie with icing and then allow icing to set 10-15 minutes before filling in the center of the cookie with more icing. If you aren't patient, the icing will pour off the edges and you'll have slightly messy iced cookies!
Generally, growing up we would use our favorite vanilla buttercream frosting to ice our grandmother's famous cut-out cookies. For any holiday other than Christmas, I like to use this super easy, delicious, and foolproof sugar cookie icing instead.
If you're still looking for a fabulous, moist, and fluffy cut-out cookie recipe to brighten up the upcoming holiday, try this one out!
Finally, I have an amazing gluten free cut-out cookie recipe that is also vegan and dairy-free!
Whatever the occasion may be, it should involve cookies in adorable shapes with some delicious (and pretty) icing on top. Yes. Please.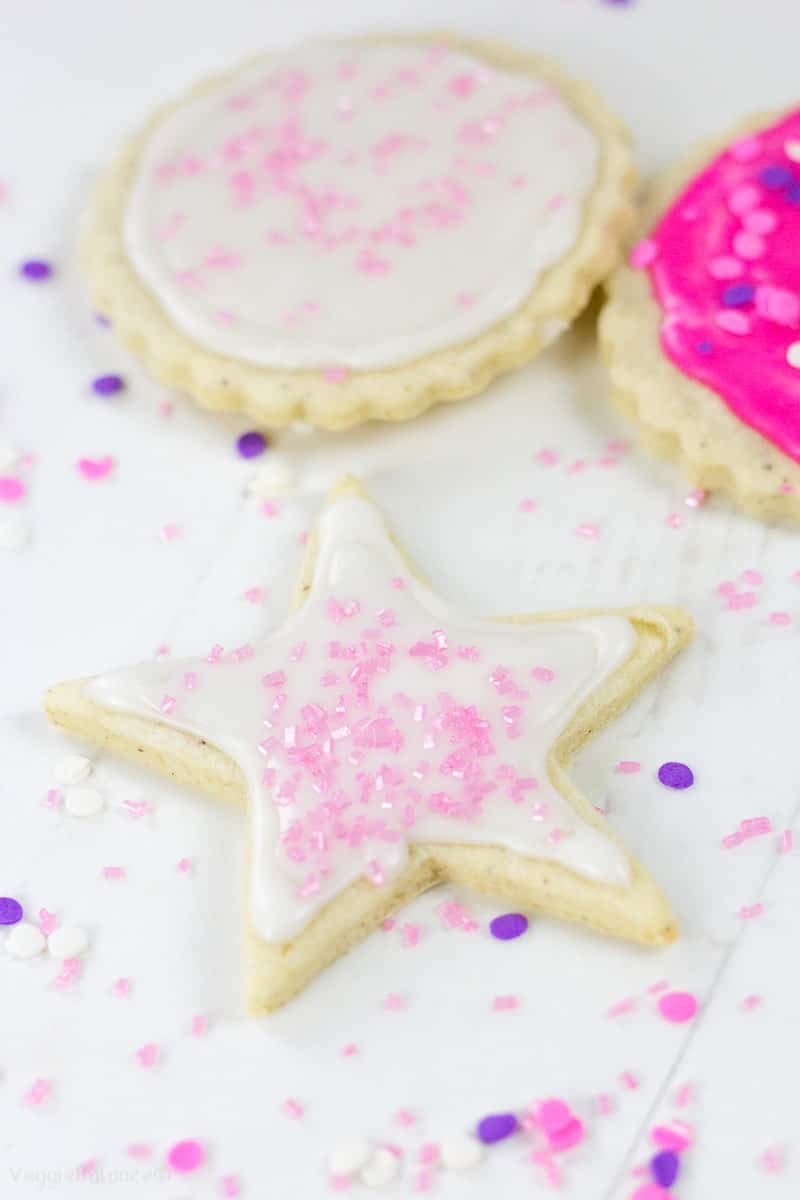 Items You Might Need for this Sugar Cookie Icing Recipe: