This Chocolate Cream Pie recipe is so delicious. It is easy to make and one of the best chocolate silk pie recipes around. We'll show you how to make it dairy-free and a dessert the entire family will love.
Gluten-Free, Low-Sugar & Dairy-Free friendly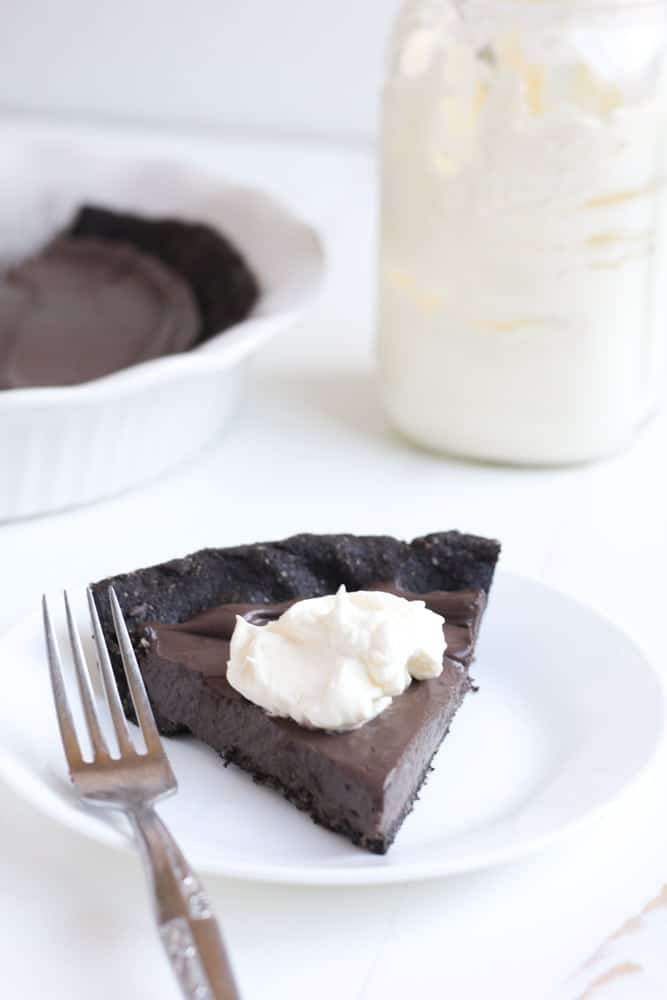 The root of all my weaknesses: Chocolate. This Gluten-Free Chocolate Cream Pie is simply dangerous.
Taste Heavenly? Yes.
Healthier for you? Uhh, of course! #bestdayever ???????? Yes.
This chocolate cream pie is made with a low-carb crust, easy to make with just 5 simple ingredients, your food processor, and voila! Crust is made.
What is in our Gluten-Free Chocolate Crust?
Almond Flour
Cocoa Powder
Honey
Egg
Butter
That is how we roll.  We always need easy-to-make dishes, but this is especially necessary during the summer for cookouts and the holiday season fast approaching—yes, it's a total must.
I've come to appreciate the beauty of making pies and prepping dishes ahead of time. Yes, easy dishes are where it is at, and that motto was never truer.
If you are looking for something a little more summery using the fresh fruit around don't forget to check out our Gluten-Free Blueberry Pie recipe.
Have a birthday party or summer cookout happening? These miniature chocolate cream pies might be even better! No slicing needed. 😉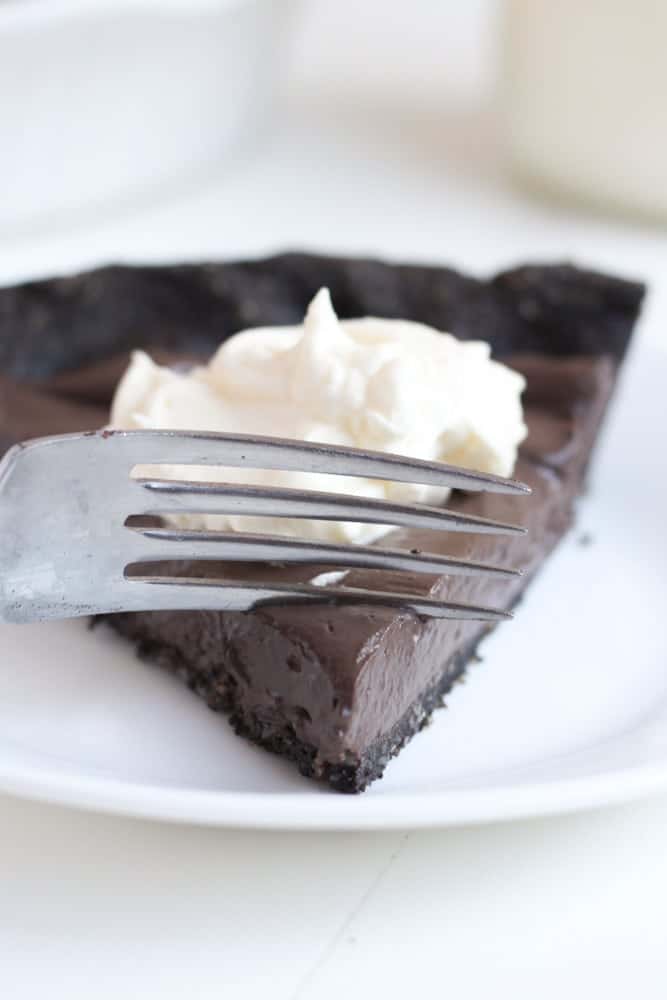 After pulling off a delicious gluten-free crust for my pumpkin pie, I just knew I had to remake it into a new chocolaty crust. This chocolate cream pie is just as easy and if not BETTER in my opinion.
Rich.
Chocolaty.
Creamy.
Velvety.
More Chocolate.
Low-Sugar.
Gluten-Free.
Uhh, low-sugar and gluten-free–say what?
How to Make a Chocolate Cream Pie
Is as easy at 1-2-3.
Make the crust and bake.
Whip together the easy chocolate cream filling.
Fill pie crust and EAT IT ALL. 😉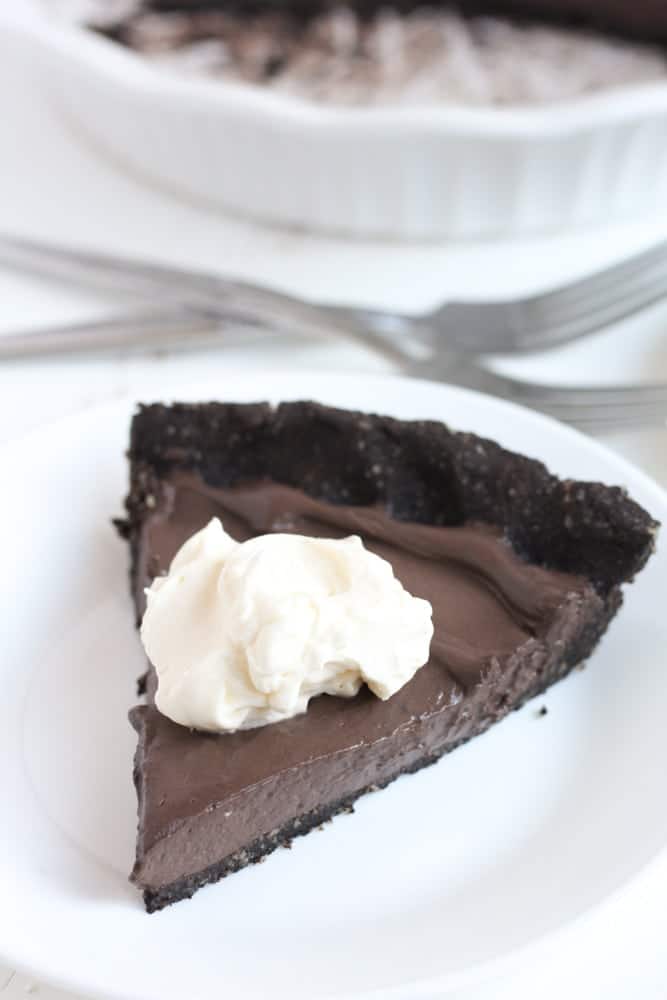 I know, it doesn't seem possible that the description for these decadent chocolate slices can include the words low-sugar and gluten-free.
Oh, but it's true.
Chocolate is the best? Yep, I think so.
Is it totally cliché that I am a girl and I totally love chocolate? Perhaps, but I know there are other chocoholics out there who are thinking the same thing.
The more chocolate the better. The more pie the better. But put those two together and we have ourselves a perfect situation . . . mmmm, or for every night?