Snickerdoodle Cookies recipe brings the flavor of childhood home for the holidays, sans the gluten and healthier with less sugar. Snap into into the season!
(Gluten-Free, Dairy-Free, Lower-Sugar)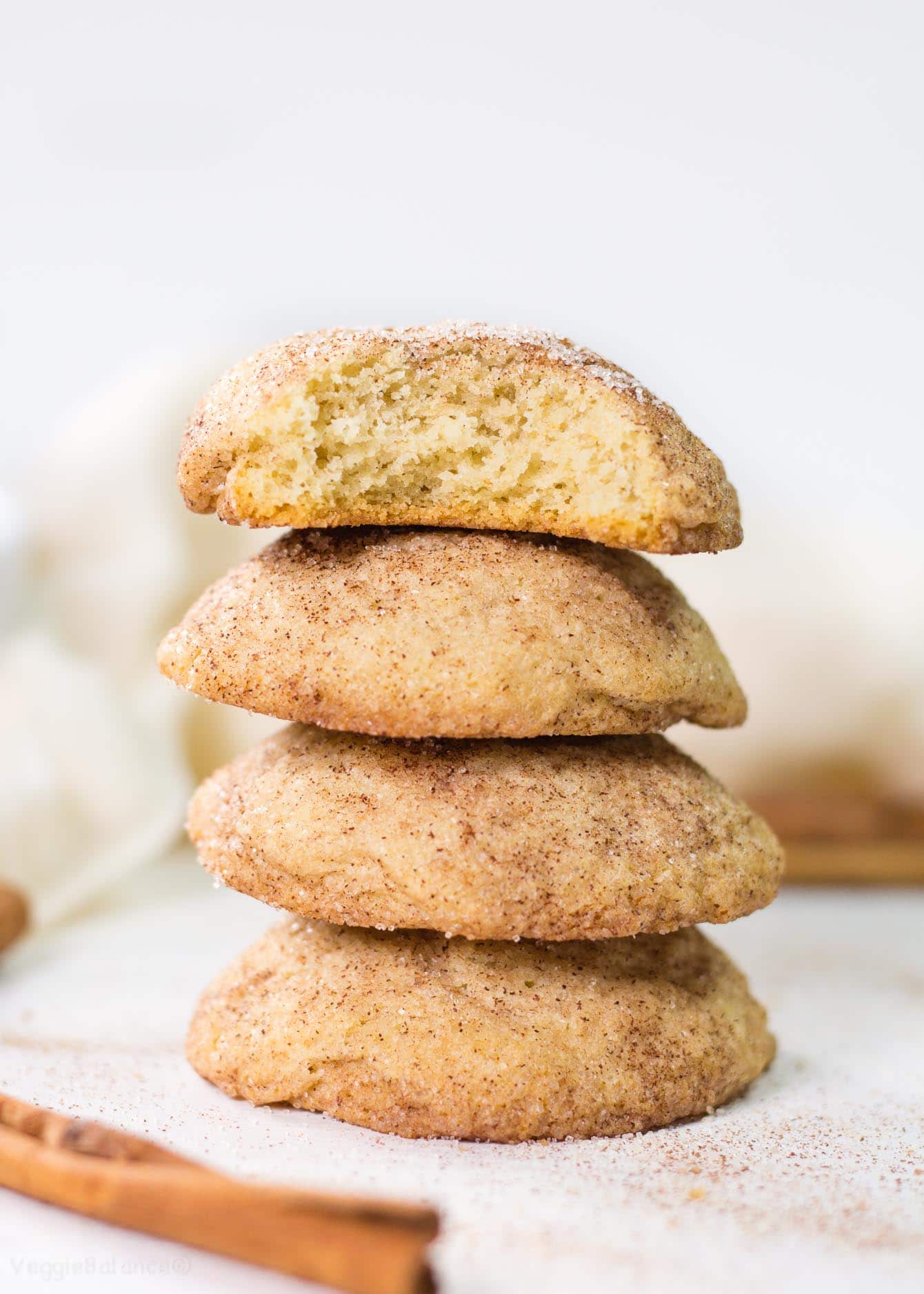 This post is sponsored by Bob's Red Mill. To learn more how this supports VeggieBalance to continually bring you free recipes every week. Find out here.
I'm finding a middle ground lately. Baked desserts with a little less sugar but still justtttt enough that it reminds me of my childhood.
During my recent move, I uncovered a book filled with my family recipes. I haven't had much time to make anything from that book – except for these Snickerdoodle cookies.
Want to guess how much sugar the recipe called for? 2 ½ cups. Woah nelly!
It's safe to say, we needed to tame that down a bit. Behold, lower-sugar snickerdoodle cookies that are, as always, gluten-free since we have the amazing 1-1 Bob's Red Mill Baking Flour.
This flour is my jam.
It's made countless family recipes gluten-free including:
Oh and our Edible Cookie Dough, which has now become MY OWN family recipe because it's requested from family members all the time.
Grandma would be proud. 🙂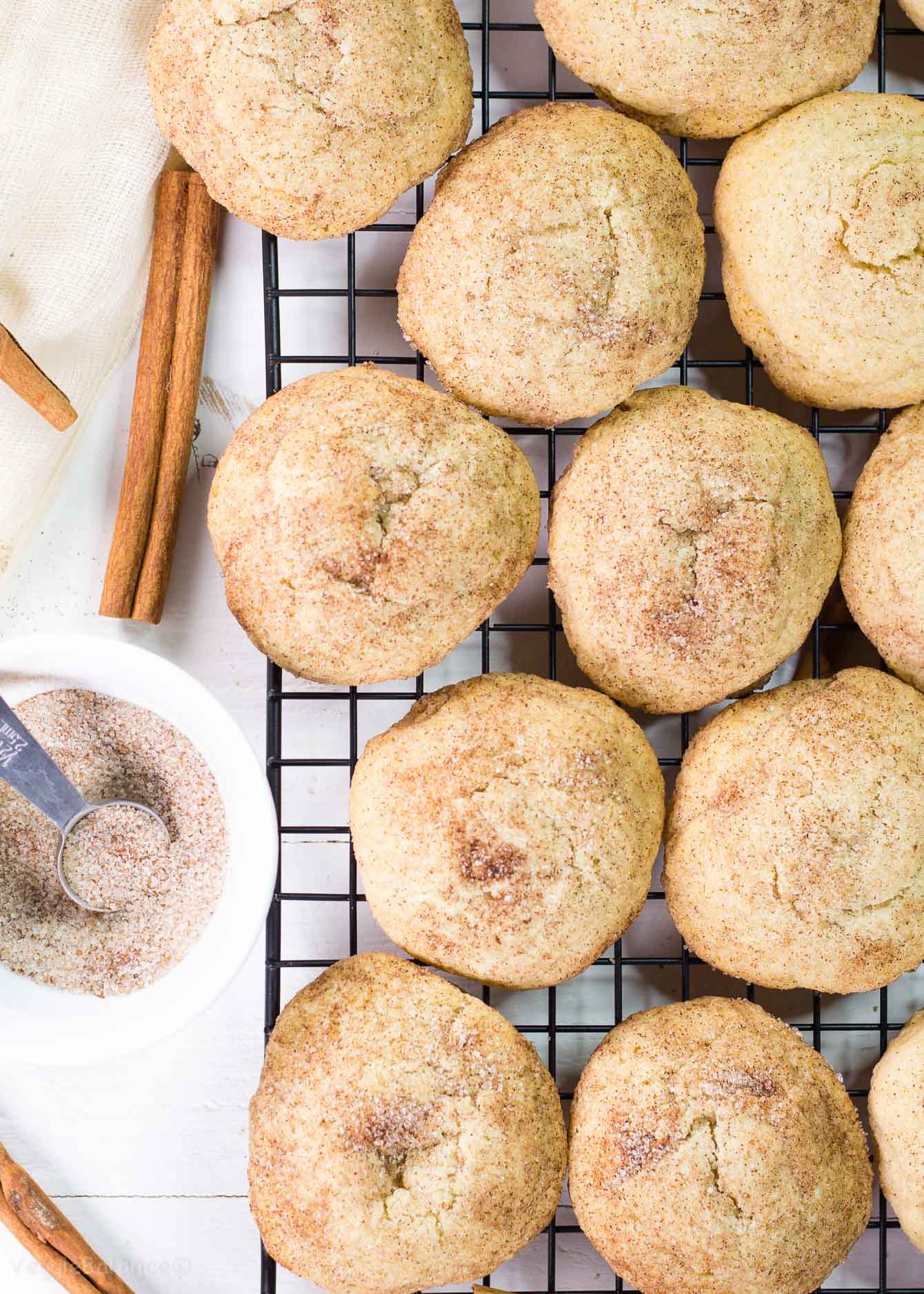 She's probably be scoffing about the fact I cut the amount of sugar in these Snickerdoodle Cookies more than half though. But that's ok – we gotta do what we gotta do here, sometimes balance is trimming out sugar.
I'd like to say that these cookies were meant for a neighbor, or a family gathering, but really… They were for my husband.
It's the first batch of dessert he was able to eat since returning from his deployment. For months he'd say how much he couldn't wait to come home and eat home cooked meals and cookies.
He always brought up cookies during our chats. We both love food. Tis true love.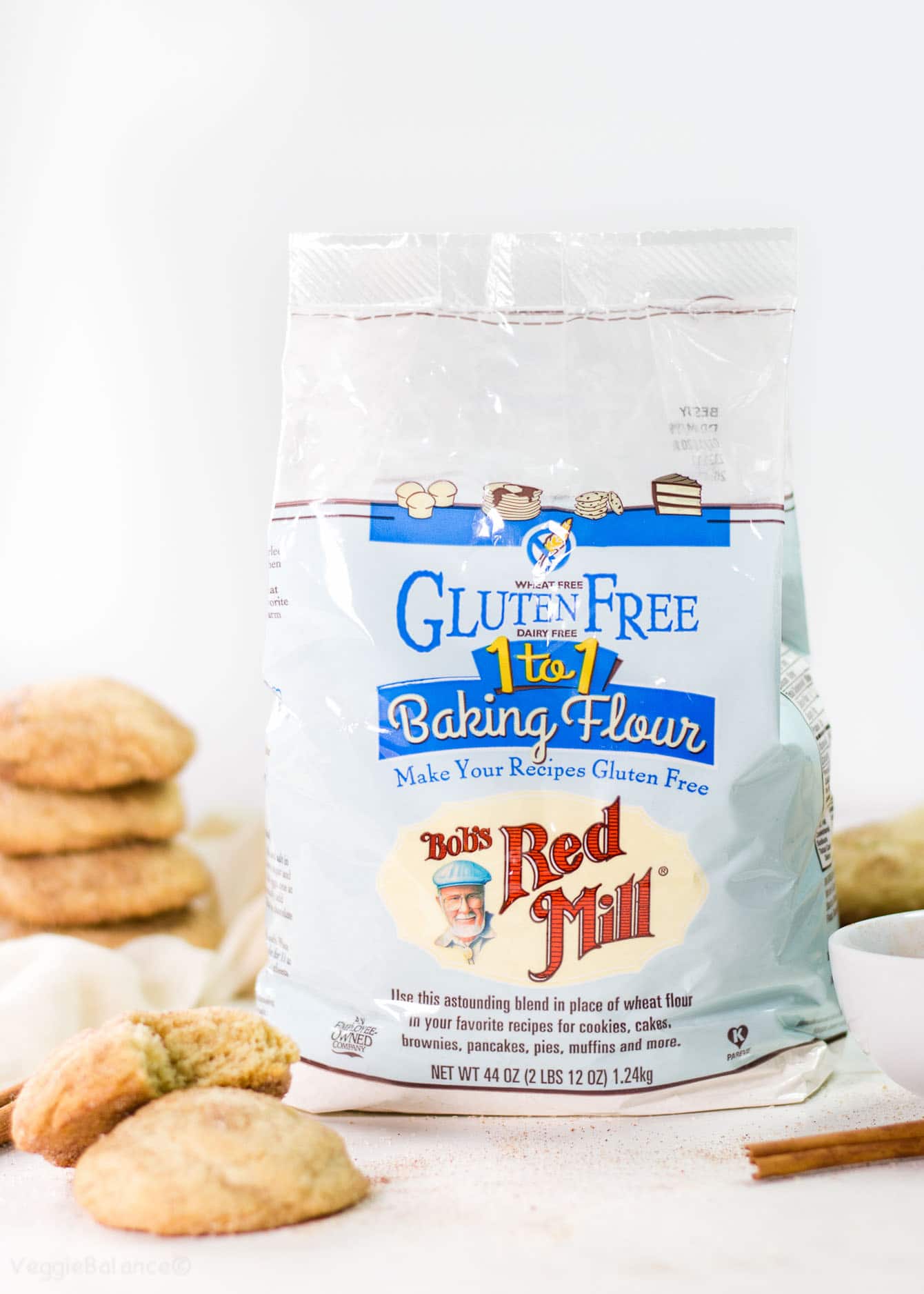 Pure elation appeared on R's face when I let him know I've got to make these cookies for VB. The man's heart truly is through his stomach. These Snickerdoodle Cookies had high standards to live up to and according to him, they "were even better" than what he could dream of.
Take that how you'd like.
I joke he just had super low standards about food considering what he's had to eat on base the last 7 months.
I have to admit though, a fresh warm batch of snickerdoodle cookies coming out of the oven tickled me pink as boy-oh-boy were they DELICIOUS to me as well.
Totally bringing back my childhood Christmas. Hope it does for you as well.