Dark Chocolate Covered Almonds recipe that is so easy to make. We'll show you how to make these easy sea salt chocolate covered almonds with just three-ingredients. Perfect for gift giving or those girl nights sitting around a table with a glass of wine. (Gluten-Free, Dairy-Free & Vegan Friendly)
This post is sponsored by Cavit Collection.  To learn more how this supports VeggieBalance to continually bring you free recipes every week. Find out here.
---
Chocolate. Do I need to say anything else? Does that convince you to make these chocolate covered almonds?
How about chocolate and wine? But don't stop there–add a big fuzzy blanket and binge watch FRIENDS on Netflix. (I may be watching FRIENDS the 6th time through right now. It never gets old.)
Whatever show is currently your kryptonite on Netflix, you have to agree a glass of wine and some chocolate is the perfect way to end your day. Or begin your night with a couple of girlfriends.
Today we'll show how easy it is to quickly whip up a batch of these Dark Chocolate Covered Almonds in less than 30 minutes. 30 minutes, my friends–you cannot go wrong with this.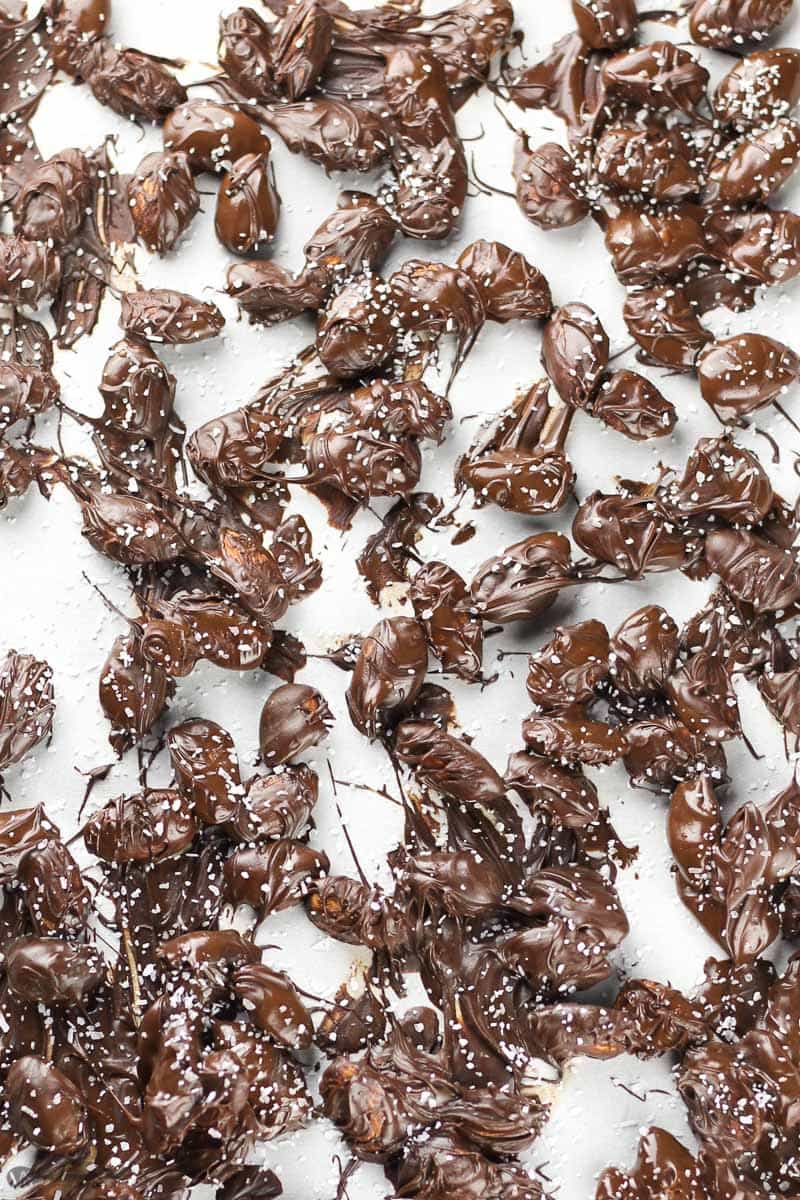 You also cannot go wrong with a glass of wine. It's Wednesday, and I think we all deserve a glass just for getting through half of the week. Truthfully, this girl is struggling with post-vacation brain.
You can use any chocolate you like–milk chocolate, dark chocolate, or white chocolate, if you are a fan of it!
I personally stick to the dark chocolate and top with sea salt. There is something about the sweet and salty combo that just completes it for me.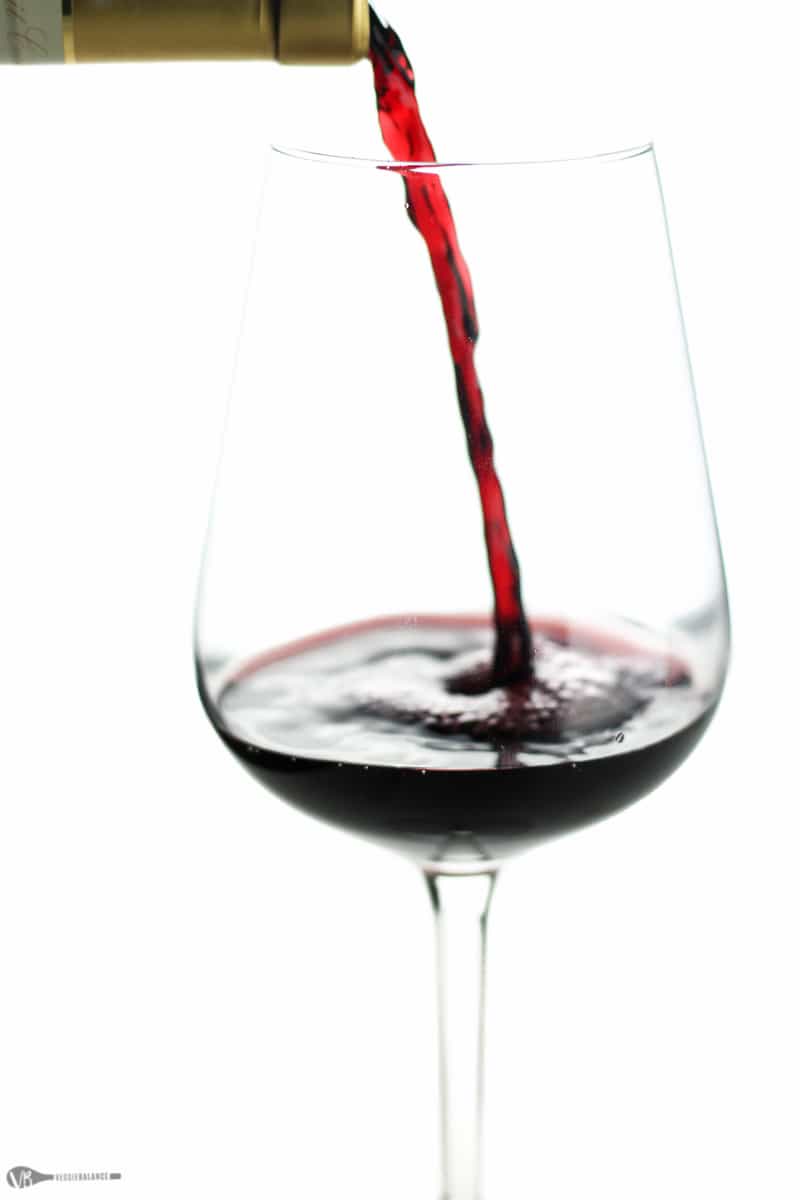 Our family no longer gives gifts to each other for the holiday season.
We've all agreed that buying presents was getting a bit overwhelming and the whole process was taking something away from the real purpose of the holiday season. We've been doing it this way for four years now and it has seriously been amazing.
What we do now is a white elephant gift exchange of something edible or consumable. Chocolate, wine, whiskey, more chocolate . . . my family pretty much loves anything that belongs to the chocolate or alcohol food groups.
You can't go wrong.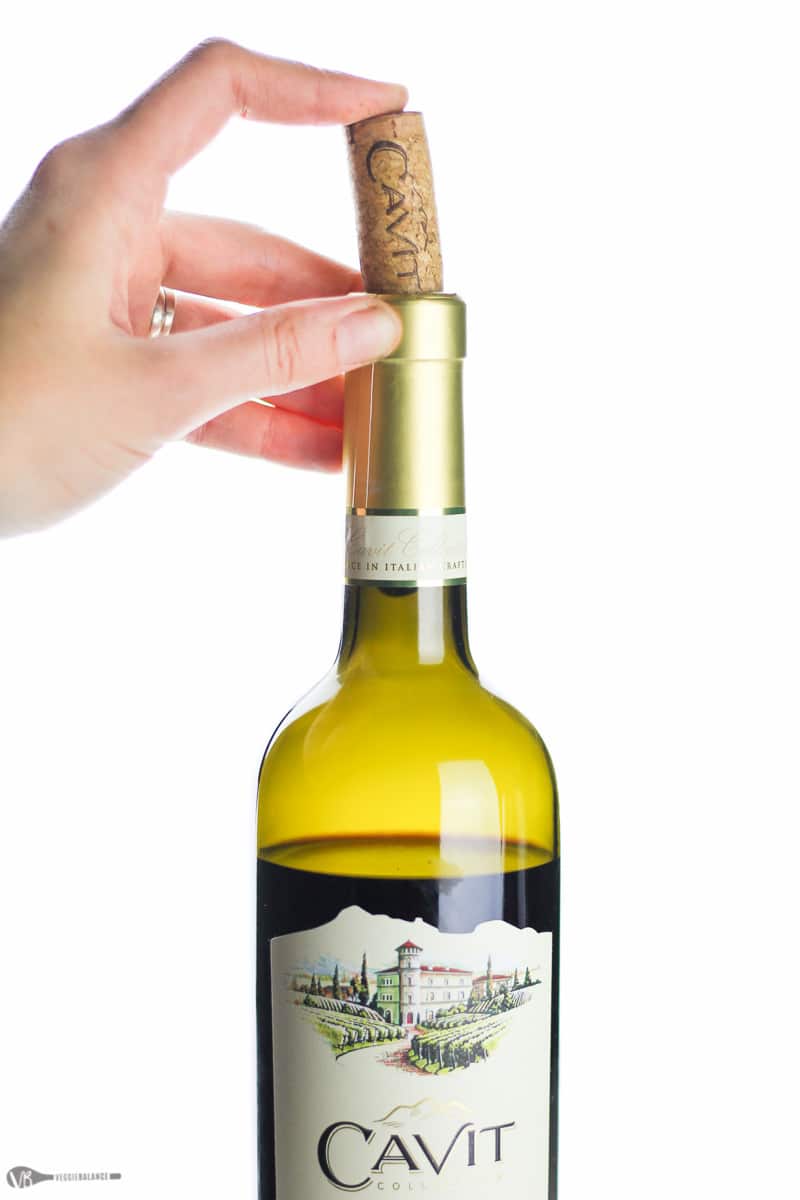 These Dark Chocolate Covered Almonds just mighttttt be a part of our exchange this year.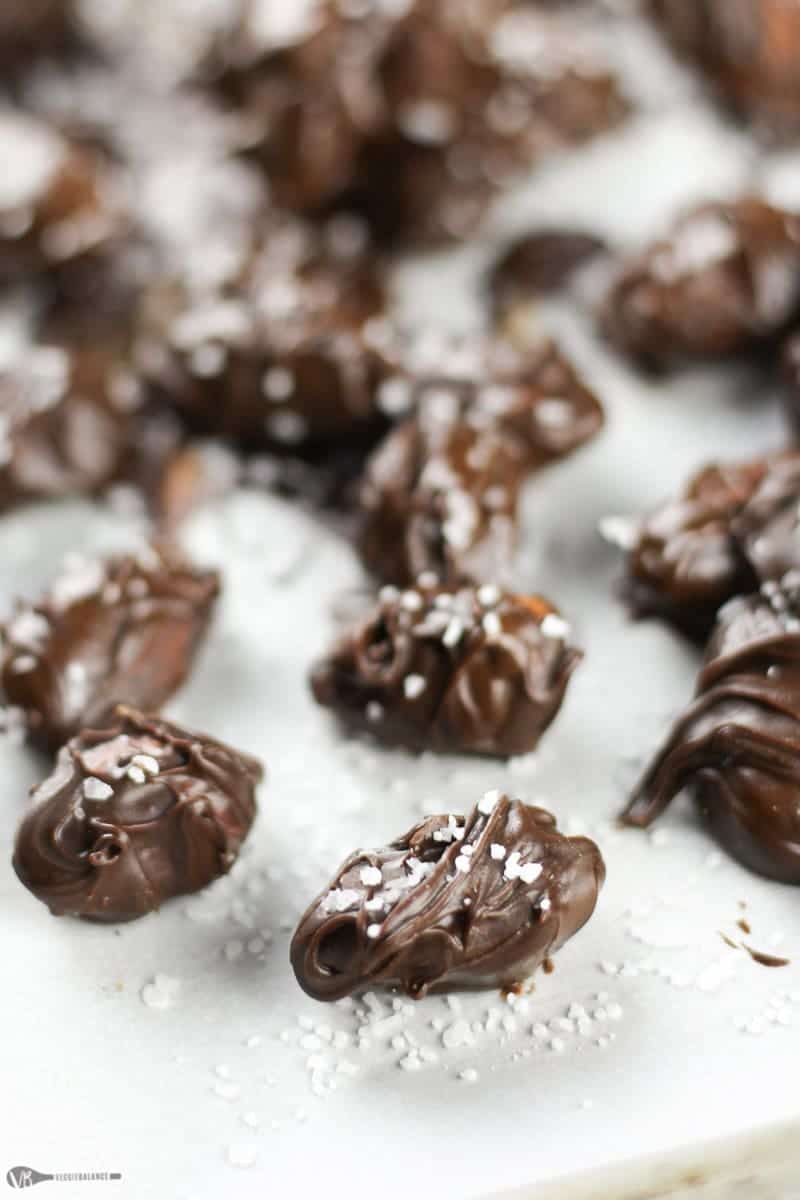 So whether you decided to omit the gifts all-together or just want a extra treat for your family and friends, these sea salt chocolate covered almonds got you covered.
They'll be covering me this holiday season, that is if I don't eat them all while binge watching FRIENDS one Friday night. No promises.