Vegan Ranch Dressing made with easy homemade ranch seasoning mix and two other simple ingredients for the creamiest decadent dressing or delightful dip for those veggies. (Gluten Free, Dairy Free, Vegan)
Ranch Dressing will always be a favorite of mine. Maybe it's just because I grew up in the Midwest and many dishes revolve around either ranch, ketchup or mayonnaise.
My mother raised me on homemade ranch dressing.
Steps to Achieving Vegan Ranch Dressing Greatness.
3-Ingredients into a jar
Tightly Screw on Cap
SHAKE, SHAKE SHAKE! (That was my job growing up. )
When I finally ditched the ranch seasoning packets to follow in her footsteps, I realized how easy it is to make my own vegan ranch dressing!
All the ingredients I want … sans the ingredients I didn't want. Plus, we get to make it dairy free if you need it to be!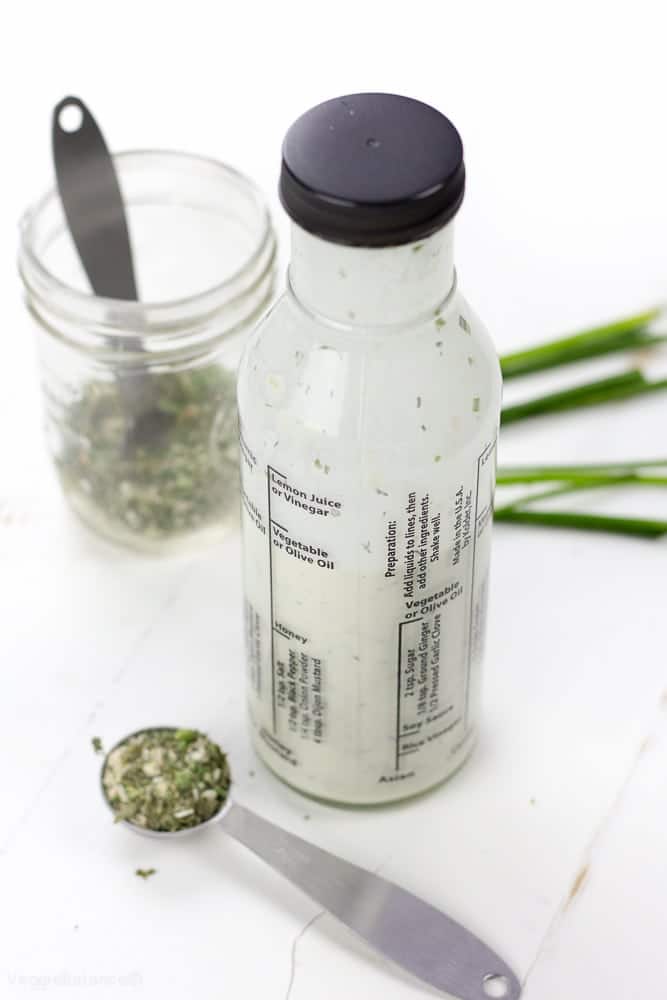 It all starts with a little jar of homemade ranch seasoning.
This delicious seasoning can be used for other amazing recipes, but for today … we are making it to dip our veggies and drizzle onto our salads.
Especially during the winter months here in the Midwest, our vegetables are not the greatest quality and other times lettuce so bitter it's barely palatable. The right dressing makes all the difference.
Tips to Making Your Dressing Vegan
The thicker dairy-free milk alternative you use the better. Almond milk does work, you'll have to compensate with more mayonnaise to achieve the thickness.
Best Alternative: Coconut Milk, it's the perfect kind of creaminess we need.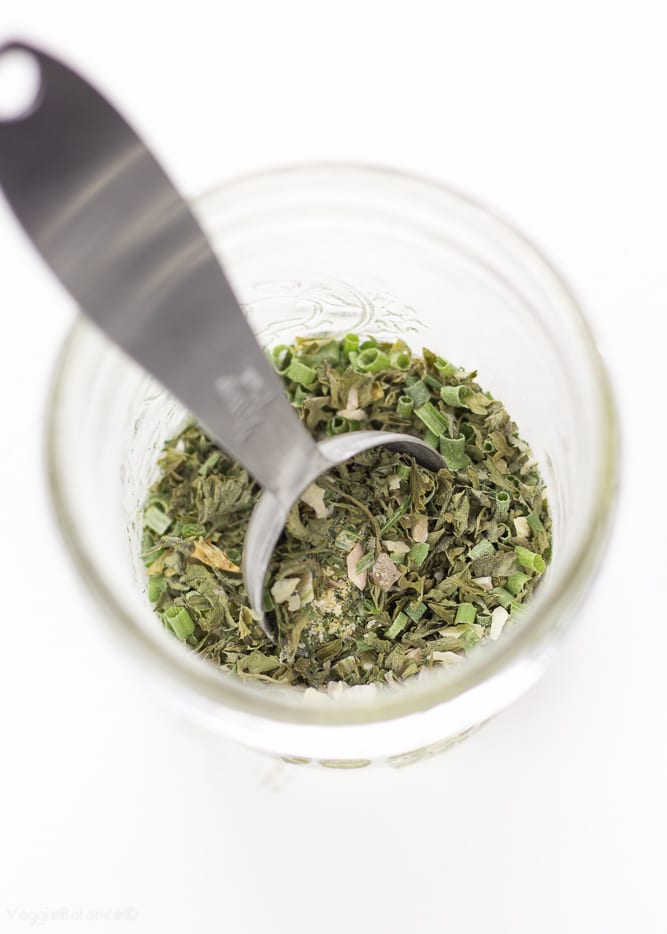 Mayonnaise Options
You can purchase run-of-the-mill mayonnaise OR there is Vegan mayonnaise out there that tastes awesome (and no one would be the wiser.)
Make it – We've made homemade mayonnaise quite often over here and the easiest way is with an immersion blender and mason jar. The recipe is in our Gluten-Free Party Food Cookbook.