Chicken Parmesan Casserole recipe that is the easy gluten-free dish your whole family will be talkin' about. Bake it up and devour!
(Gluten-Free, Low-Sugar, Nut-free, Dairy-Free friendly)
As one of our most popular recipes is this Chicken Parmesan Pasta Casserole – so popular it has earned a facelift! Woot!
This Chicken Parmesan Casserole has had raving review after raving review. For good reason, it is delicious and easy to make.
Both requirements to be allowed on VeggieBalance. We don't do complicated here.
This is all we've got to do to have this gooey Chicken Parmesan Casserole on the table.
Cook the pasta. Simple enough.
Add  your cooked chicken, sauce and gluten-free breadcrumbs.
Add more sauce.
Top with cheese andddddd BAKE.
Can you handle that? I think we all can handle that.
Now you are more than welcome to not bake in the casserole dish to save time from pan to belly but the baking does something beautiful.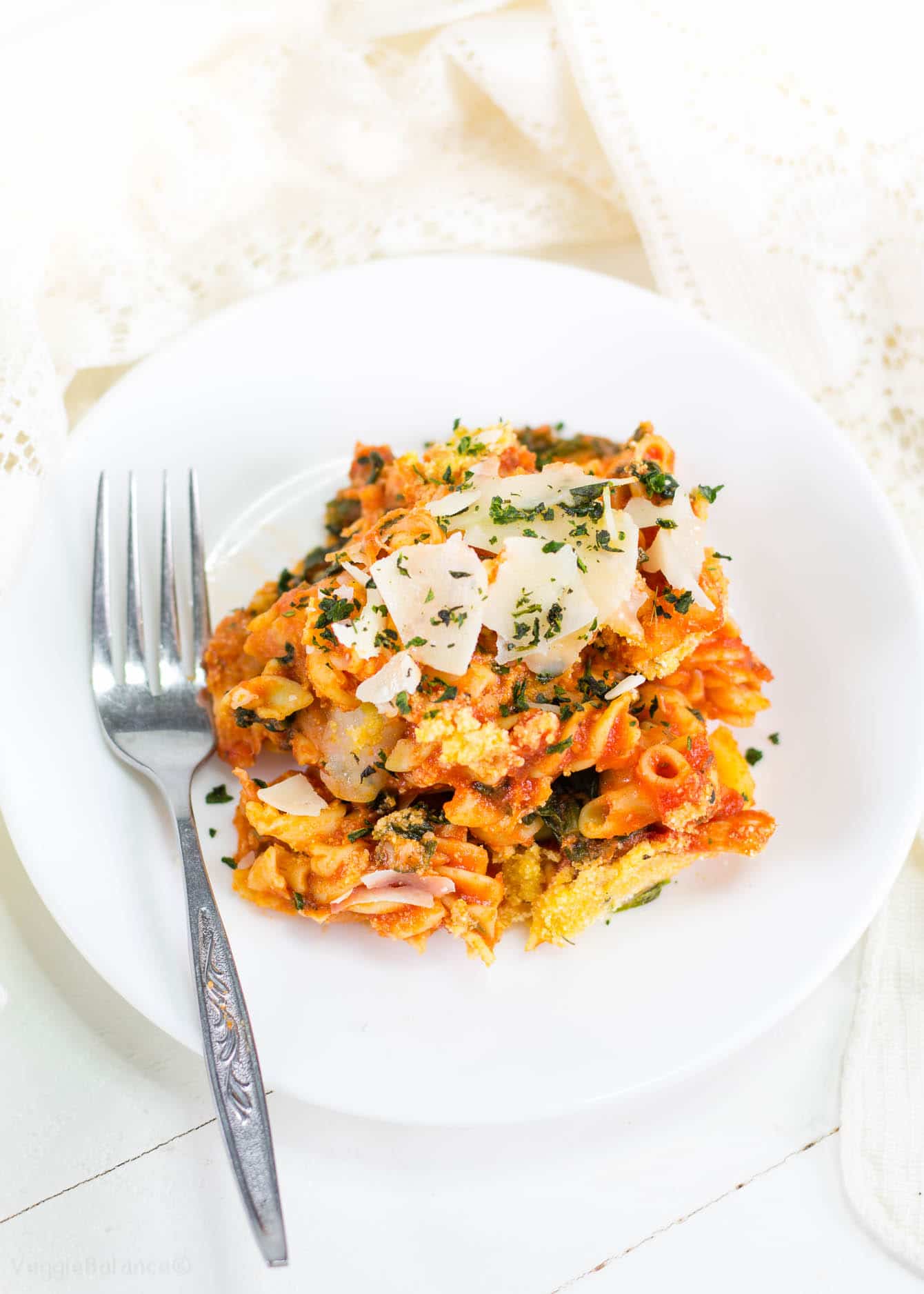 The pasta and sauce meld together with the tomatoey and basil goodness. Bonus: This dish is super easy to serve straight away. Place it on the dinner table and watch your family devour. Dinner success.
TIP: When using gluten-free pasta, after you cook and drain, RINSE THE PASTA OFF.
Yes, I'm slightly yelling at you about this tip. Because it is important. Gluten-free pasta is delicious but you've got to learn how to work with it. Rinsing the pasta off will get rid of the extra starch and prevent the pasta from grouping together into a gloopy mass.
Yep. Gloopy is not a word I've ever used here before. But in this context its perfect.
If you'd like to take an extra step, you can use our homemade spaghetti sauce in this dish instead of store bought.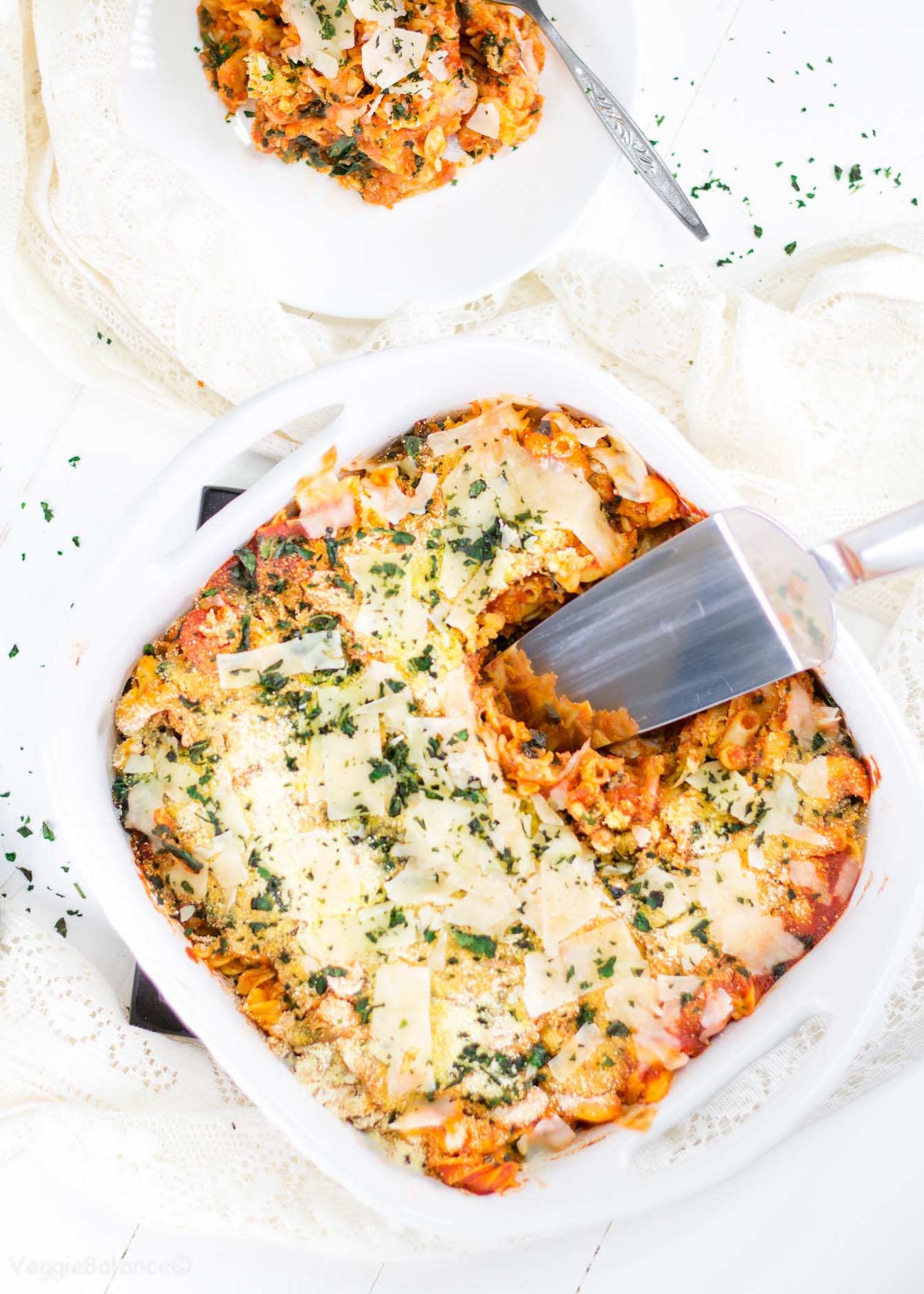 I've made this Chicken Parmesan Casserole many ways.
It was a progression into lazier cooking. Is that even possible?? I'm pretty lazy already.
Whatever cook level you may be at in your life at this point, this Chicken Parmesan Pasta Casserole is divine and will earn a place on the weeknight dinner rotation just like it has for so many others.