Gluten Free Macaroni and Cheese made in one pot in less than 30 minutes. Gooey and creamy macaroni and cheese with prosciutto tossed in makes the best dinner ever.
(Gluten-Free, Dairy-free friendly)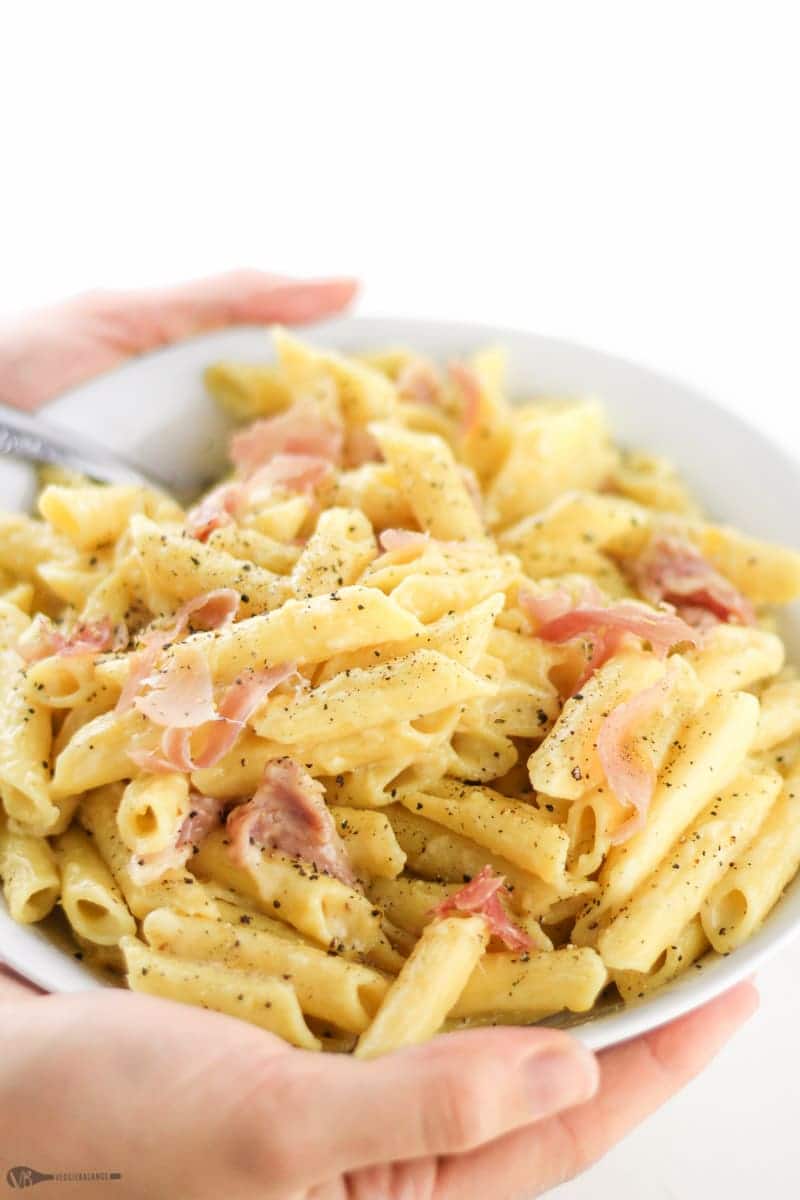 I survived on gluten free macaroni and cheese while in Ireland. It somehow became our go-to meal and also turned into the dinner we made after a long day hiking in the mountains.
We had made a conscious decision to stay in places with full kitchens while on holiday. That way, we didn't have to deal with eating out all the time and worry about what to eat for every meal.
It was seriously the best decision ever and we'll travel this way from now on. As we moved from location to location, at the end of each stay we had to clear out the fridge and use all our leftovers.
This Prosciutto Gluten Free Macaroni and Cheese was the product of what was left in our fridge the first time. // Seriously. Get in my belly.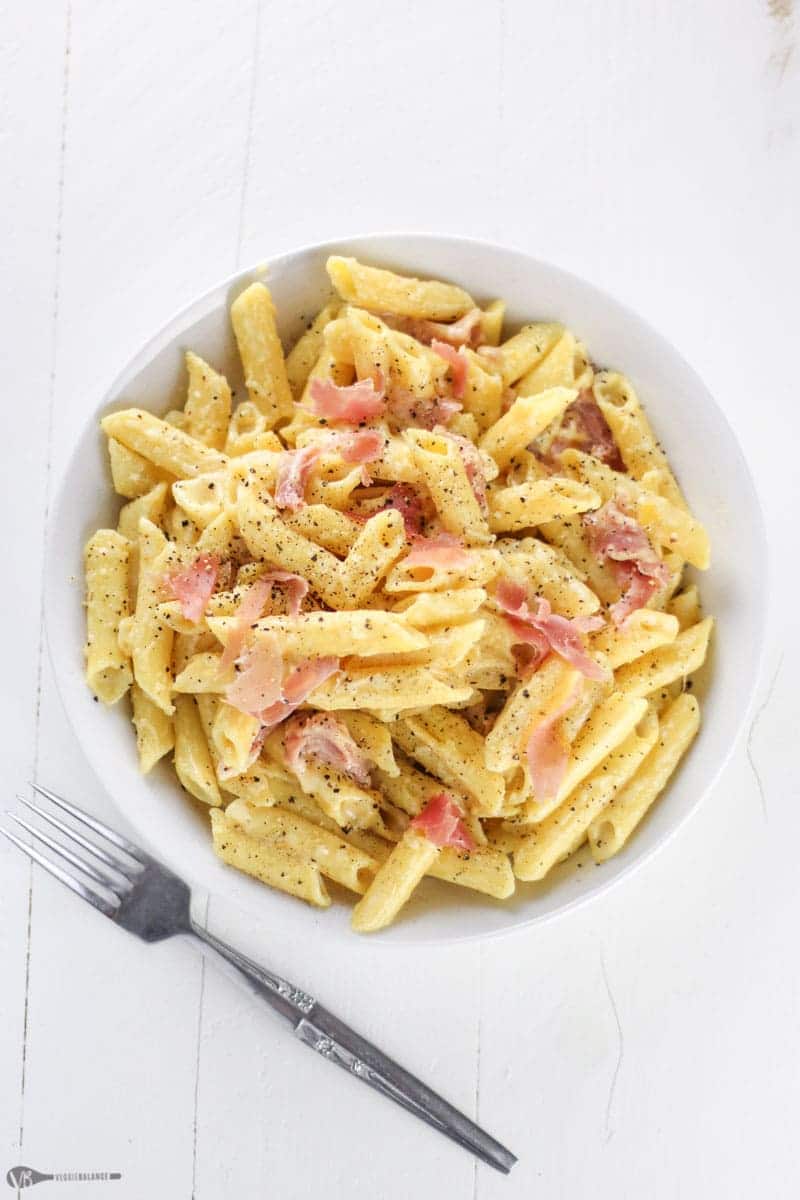 It was so good, sparing no calories (I did just climb two mountain peaks that day) with all that butter, cheese and delicate salty prosciutto.
Sprinkled with some crushed fresh black pepper before serving, it was THE PERFECT dish to warm me up.
Freezing Scotland, you are freezing! // This says a lot from a girl living in the Midwest.
It also fueled me with badly needed calories (since I had not eaten the entire day). // Extreme poor planning and didn't make that mistake again.
Last time I was in Ireland, I survived on prosciutto. Specifically, these prosciutto-wrapped-in-melon bites.
Something about Ireland and craving prosciutto while I'm there every time?? If we end up moving there down the road, be prepared.
Best Tips for this Gluten Free Macaroni and Cheese
Don't forget to thoroughly rinse pasta after cooking to keep it from over-cooking AND to remove the excess starch. That's the best way to prepare gluten-free pasta.
For those needing vegetarian (because really I do understand), simply omit the prosciutto from this recipe, it'll still be amazing.
I struggle with eating meat at times (mainly chicken breasts), but I don't have any problem eating things like deli meat, prosciutto, salami, sausage, etc. I love it all. // So odd I know.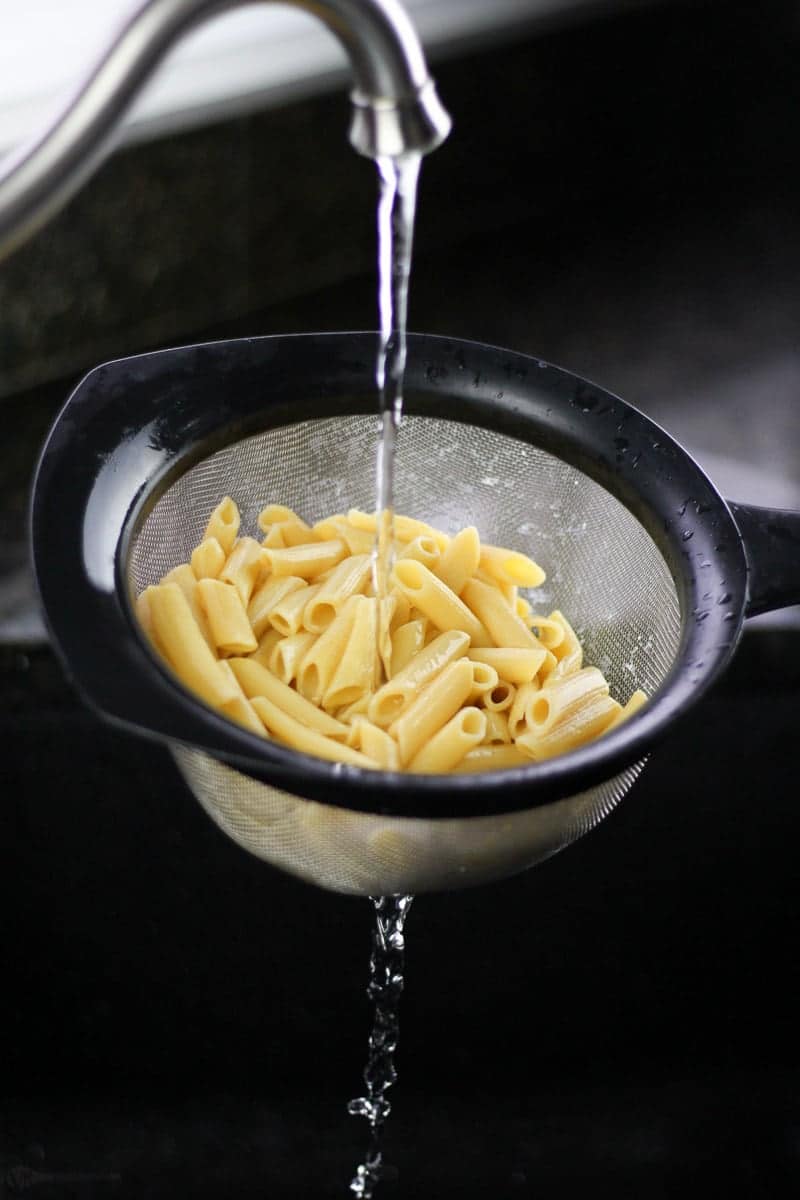 During an extended vacation away from home, 99.9% of the time I get "glutened" at some point. Then I need to come home, slash dairy out of my diet, and recover.
Guys, I may have made history because this time that was not the case. Actually, this was the first time EVER I've come home and felt awesome! // Except for the fact that I've been waking up at 5 a.m., craving potato chips instead of breakfast food. But that's another problem entirely.
I take comfort in knowing that this gluten free mac and cheese can easily be made dairy-free, and it tastes just as amazing with that swap. // I mean, you know me, I love the real butter and cheese when I can eat it, so not being glutened, I'm eating the reallll thing. 😉
However you make it, just know that this one-pot easy gluten free macaroni and cheese will become a family staple, whether you are on vacation climbing mountains or just chilling out at home.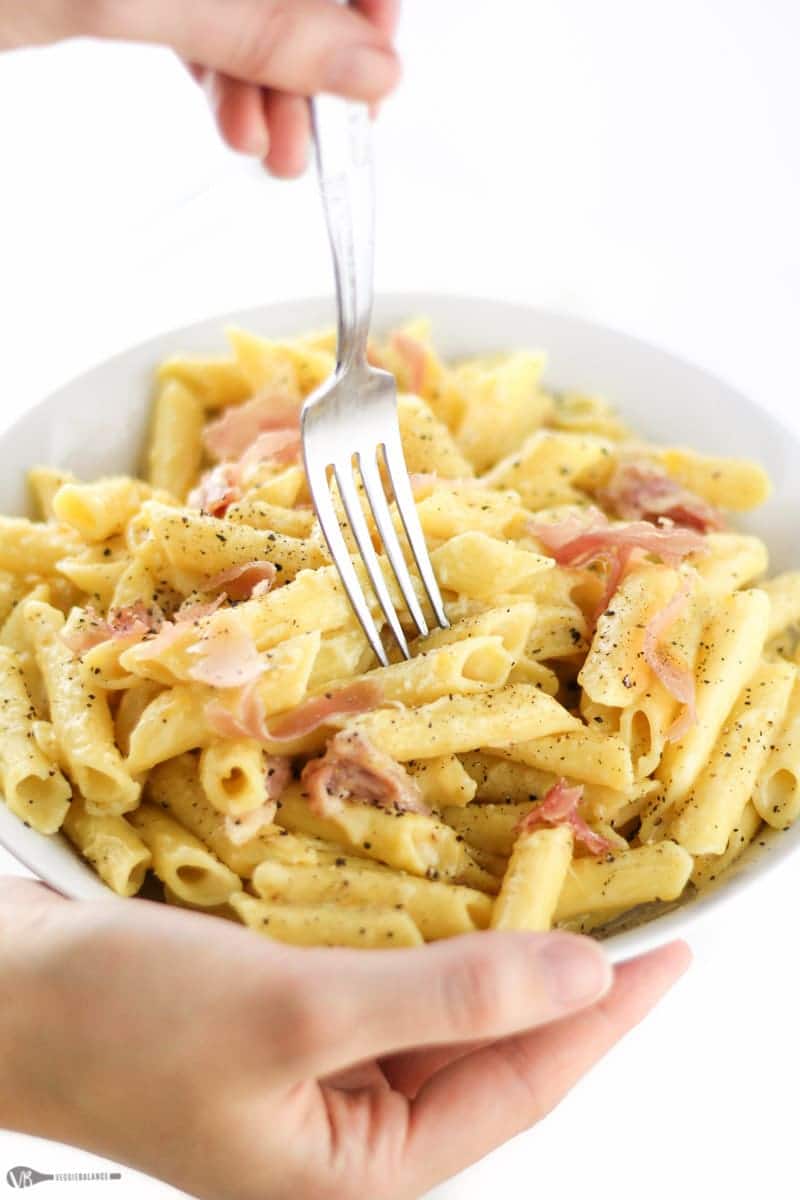 Making gluten free mac n cheese has just gotten too easy. You are welcome. 🙂