Prosciutto wrapped melon recipe is the perfect snack mingling of simple and delicious paired with sweet n' salty. Best Combination Ever.
(Gluten-free, Dairy-Free, Low-Carb)
What is better than a simple and delicious appetizer than this Prosciutto wrapped melon?
Nothing.
These prosciutto wrapped melon appetizers are that perfect combination of simple and delicious. Shoot, they don't need to be just an appetizer. I qualify these as a breakfast, lunch, snack and dinner.
They perhaps deserve their own food group!
My humble opinion believes that when food is made simple the delicious factor increases by 1000%. Yes, that is my professional opinion. Not only is it the perfection combination of simple and delicious it is the perfect combination of sweet n' salty. Come to mommaaaaa.
Sweet cantaloupe with salty prosciutto believe me is the key to my heart.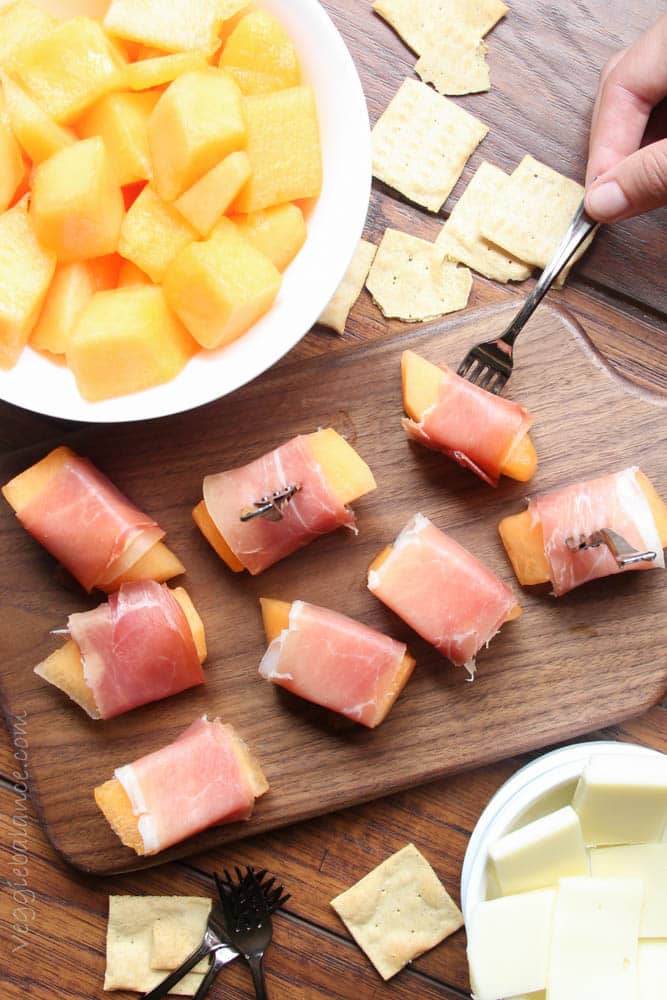 I survived off these for the weeks I traveled Ireland back in 2014. It's only fitting to bring them back to the forefront again now that I'm trekking around Ireland right now.
I was extremely hesitant about this combination when my friend purchased the ingredients. But just like the black pudding I was up for trying anything. (Yes, look up what black pudding is. I tried it, wasn't a fan of it but I ate it.)
This combination on the other-hand, oh boy am I a fan of it. We ate it multiple days in a row for snacks, breakfast, whatever time I felt like eating. Best part of traveling, you do whatever you want to do.
Our versions of the prosciutto wrapped melon most definitely wasn't as cute looking. They most definitely were missing the cutesy little forks (I just love these).
There were times no wrapping was required. Give me a piece of melon (stuff in mouth), piece of prosciutto (stuff in mouth). Viola! Nom Nom. Mission accomplished.
What I'm trying to say is if you stuff your face with this recipe without bothering to put it together, I will not judge. Sometimes you just don't have the time for that.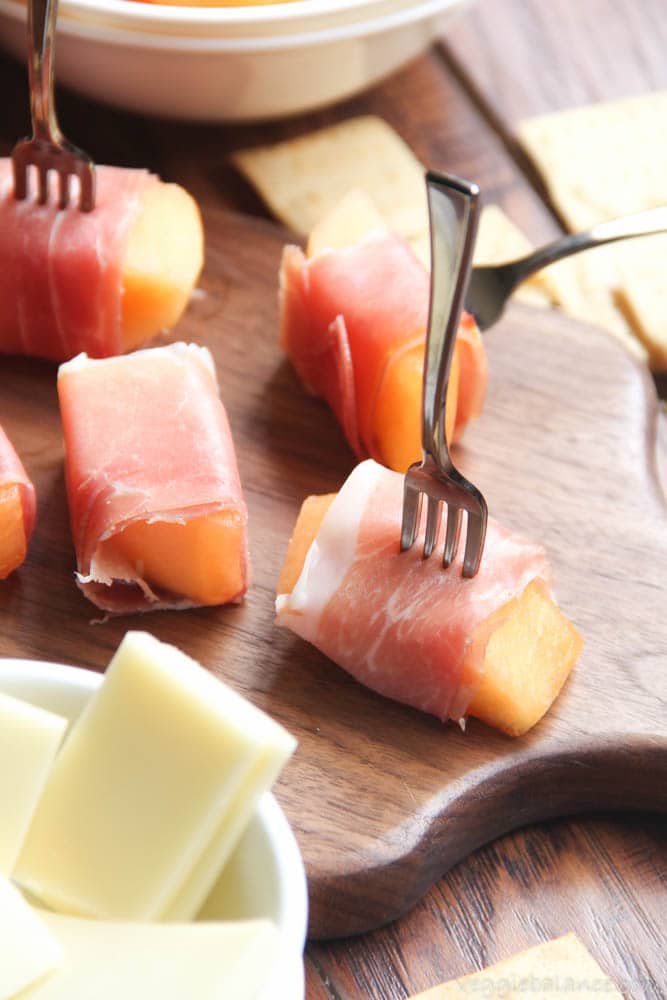 On other exciting news, I am no longer a home owner. **GASP**
I feel so free but at the same time I'm like oh crap I sold my house. LOL
So while I work through the shock and excitement that I no longer have a house to tie me down. I'll continue to have those little "Oh Sh**' moments considering it's final and we still have no idea what is the next step. But that is all the fun in it.
So while my life is in upheaval, trekking through Ireland and Italy this month I thought it's more than perfect to come back to a recipe that brings me back to the start of it all.
Oh Ireland. I missed the smell of the air, the crisp cool mornings that it's constantly feels like Fall, the scarves and sweaters. Something about Ireland always brings me back to prosciutto. Exhibit A. Gluten-Free Macaroni and Cheese.
The other day I got out of my car in Michigan, it was a Fall morning and someone was burning something somewhere. I immediately thought of Ireland, seriously my favorite smell ever. It's the benefit of a fire pit without being covered in smoke..