Blueberry Breakfast Cookies healthy enough for the most important meal of the day! Protein packed with nut butter, almonds, oats, blueberries and a touch of chocolate. This is how mornings should begin.
(Gluten Free, Dairy Free, Vegan)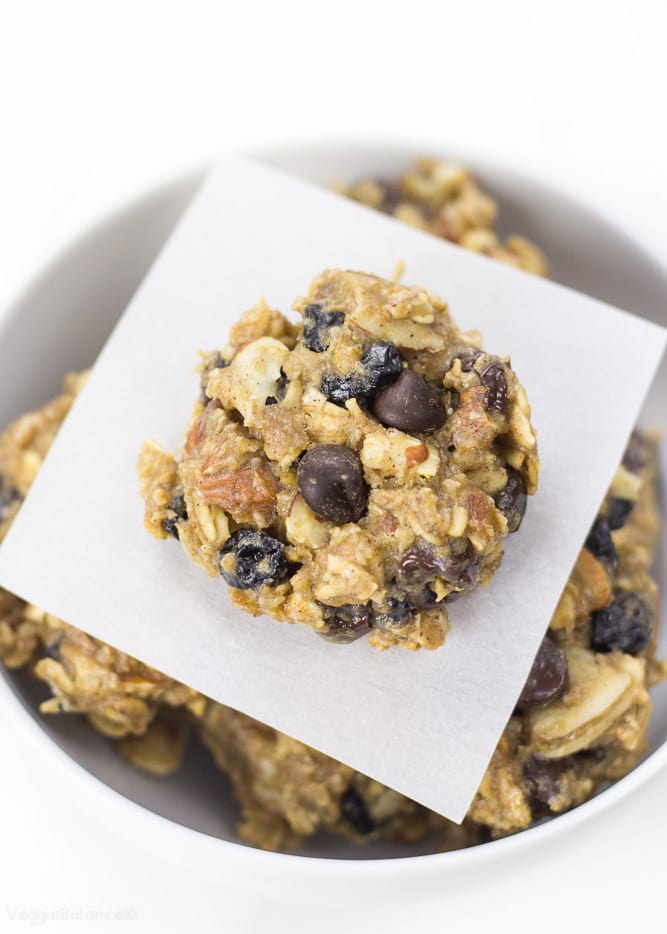 Blueberry Breakfast Cookies my friends. Yes, it's legit – cookies for breakfast.
Seriously THIS is how you should start your morning, with cookies. Ever since our cherry chocolate breakfast cookies I realized there should be more of these delicious treats in the world.
Cookies for breakfast has a way of making you feel naughty but accomplished at the same time. I'm ok with this naughty-but-nice approach to the first meal of the day.
Isn't that what we all strive for as adults these days? A tasty meal that qualifies as a treat but it's not really bad for us? Even if we have to trick ourselves into eating healthier, that's ok.
Fall in Love with Breakfast Cookies
Healthy and guilt free! Yeahhh Momma.
Only 10 ingredients to make these chewy cookie treats.
Mix & Match with whatever fruits and nuts you like.
Bite-Sized – Make these cookies large or small for the little ones.
It's ok to feed your kids cookies that are healthy for them, what they don't know … after all.
I guess it's not just for adults. Maybe we all just need all healthy things made into cookie form for us to eat them.
Actually, that's not a bad idea.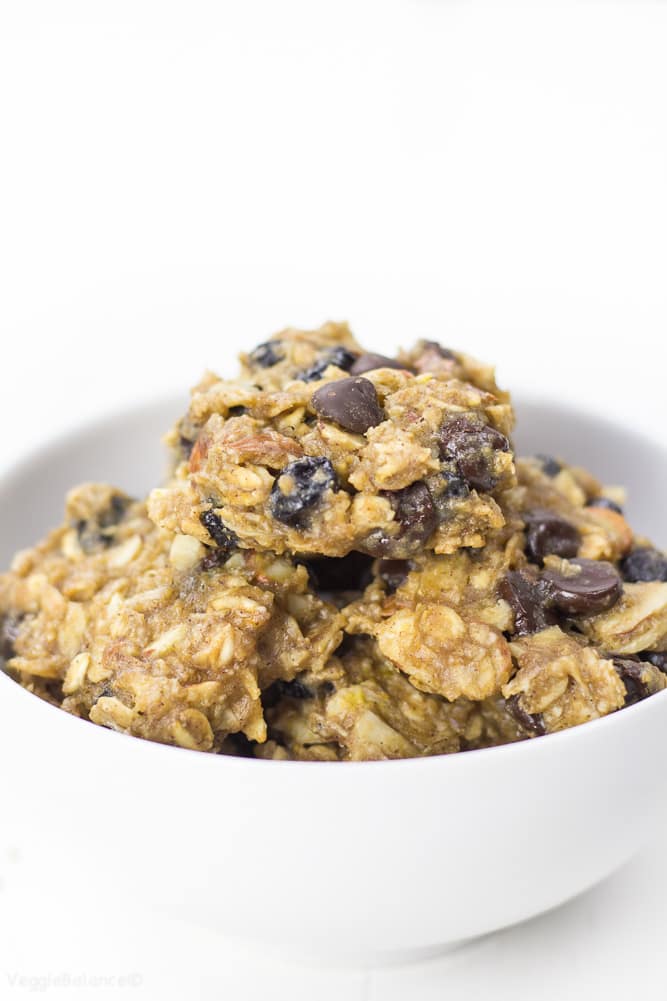 Working from home can be rough. I feel snacky so I eat potato chips, I want something sweet I make brownies … and that my friends, is my life.
Not to mention there have been plenty of mornings I find myself waiting for the kettle to boil and mindlessly grab a sliver of brownie or a half of a double chocolate chip cookie.
That's where these healthy blueberry breakfast cookies come into play. My naughty habit is satiated, but in a much healthier way.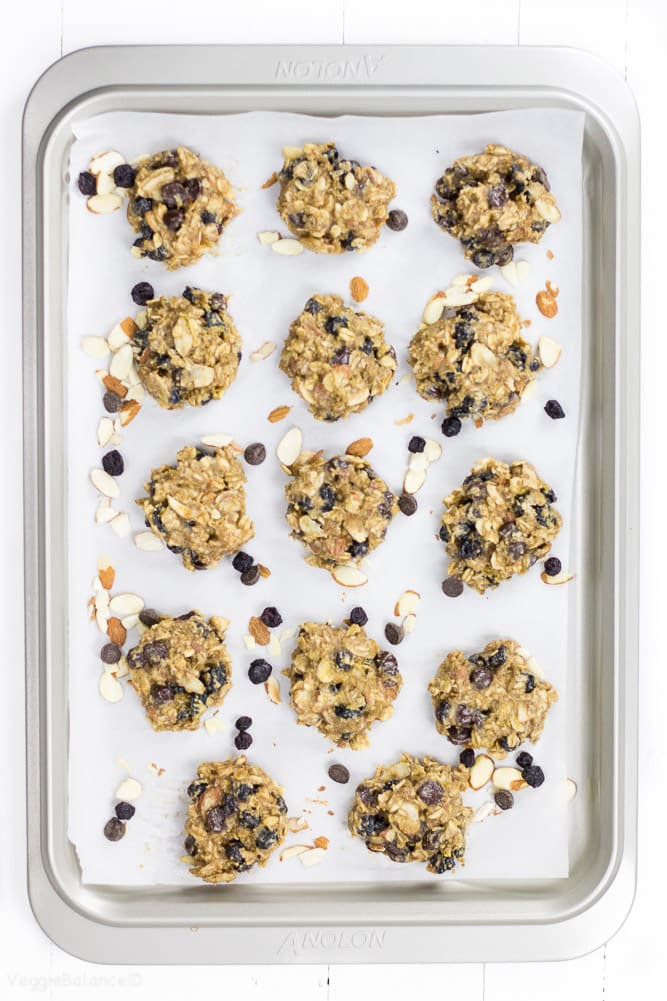 Healthy Blueberry Breakfast Cookie Options
No-Bake –  Don't feel like baking? There is nothing that actually needs to be baked for these cookies. I personally like making them in cookie form and allowing the ingredients to bind together.  You decide!
Nut Butter – Use any smooth nut butter of your choice! I used sunflower butter, as long as it's smooth and not the runny natural peanut butter you are golden!
Mix it up – Try our Chocolate Cherry Breakfast Cookies for a change in tasty mix-ins.
Whether you're trying to avoid grabbing a brownie for breakfast, or you need your child to eat something nutritious without a fight – these Healthy Blueberry Breakfast Cookies are the perfect pick!