How to Make a Flax Egg is one of those questions you may have searched a few times, wondering just how flax can equal an egg. Have no fear, we're here to help you navigate in the world of culinary substitution with a flax egg.
(Gluten Free, Dairy-free, Vegetarian & Vegan)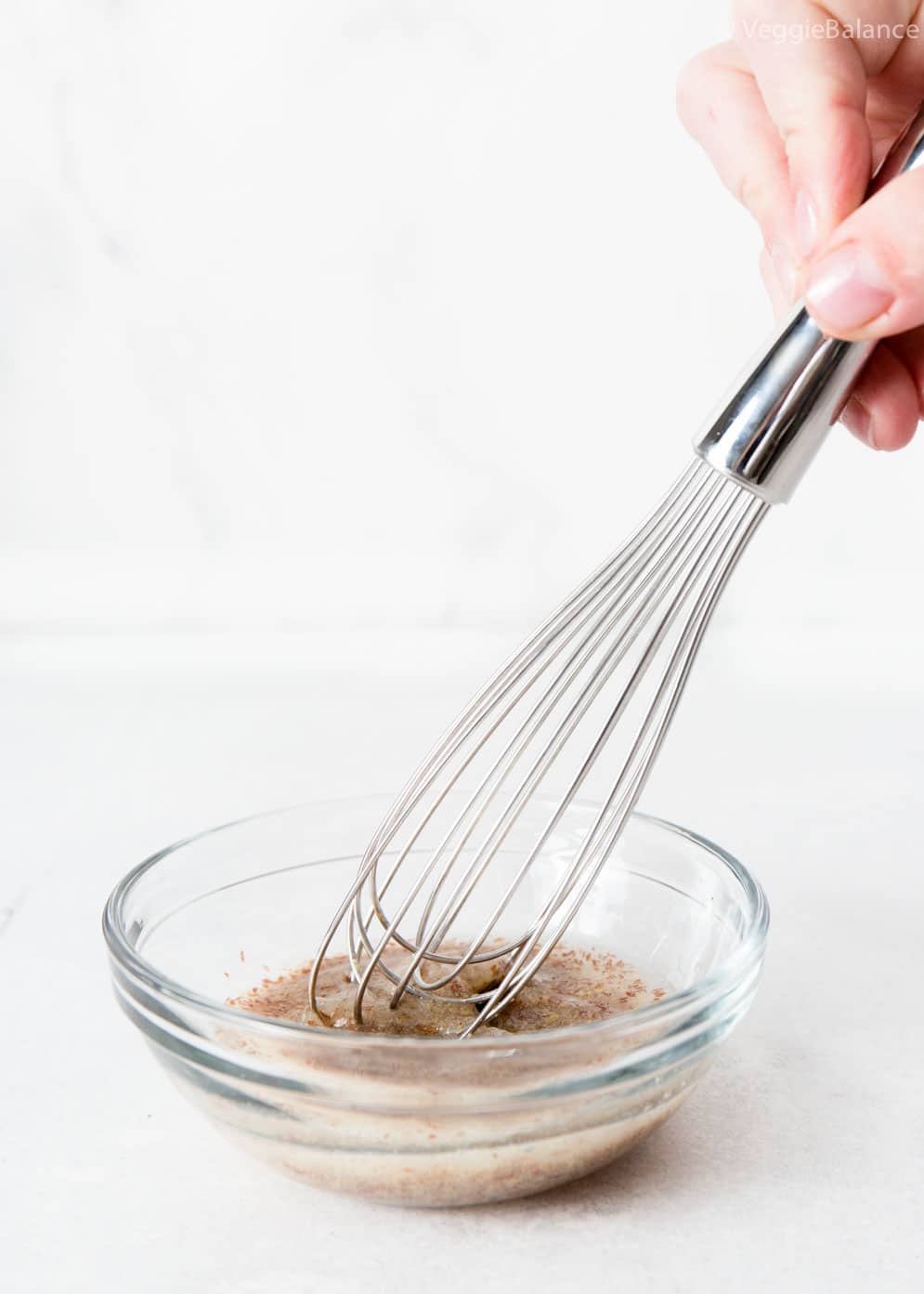 Flax Egg is a great natural substitute for eggs in baking. Easy to make without taking away from flavor or texture, this is a solid option for your vegan and gluten free baking needs.
How to Make a Flax Egg 101
There are some instances in which a culinary substitution can be complicated. Thankfully, that is not the case when it come to flax egg. So simple!
What is a flax egg? 2 ingredients and 15 minute equals flax egg to add your baking. It really is that simple.
What makes flax egg the best substitute? There are a few ways to replace eggs in vegan foods and baking, but flax egg offers a consistency that is most like a real egg. It's also inexpensive and easy to make.
Can I use flax seeds instead? Yes, but you'll need to grind down the flax seeds. This is our preferred method to create the flax meal fresh with a spice grinder or blender. The benefits of this method is to keep the flax meal from being exposed to oxygen for too long, keeping the polyunsaturated fats from breaking down.
How much to swap? When swapped out for an egg, the best ratio is 1 to 1.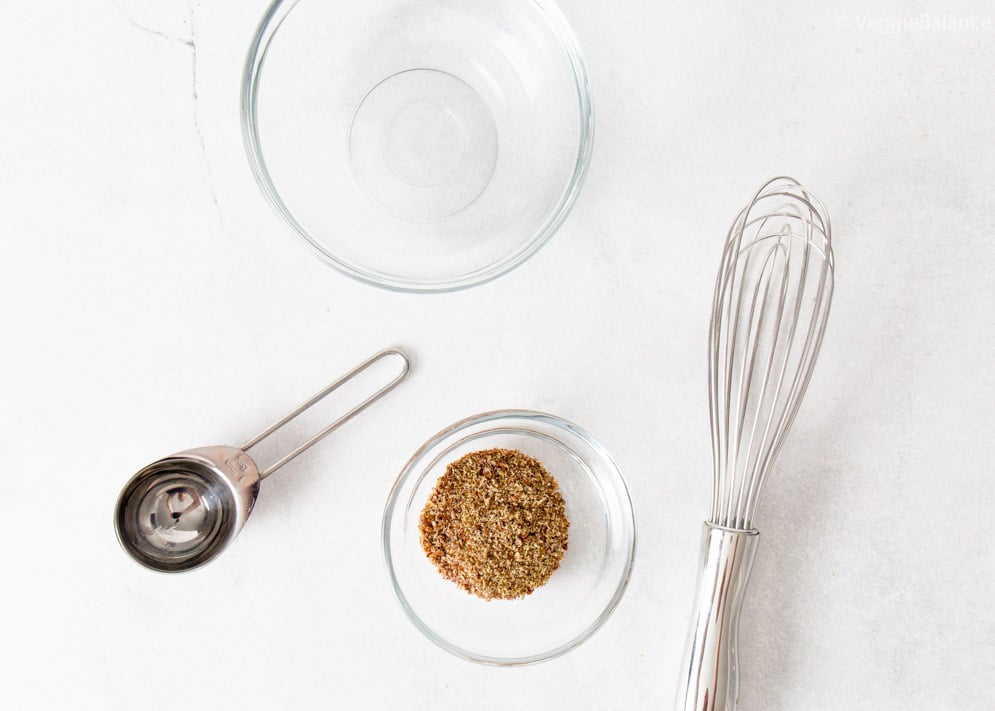 What does flax egg taste like?
This is one of those trick questions that leads us to another conclusion. The real question should be: Does flag egg change the flavor of the baked goods?
Seriously, don't try to taste it on it's own. Just don't.
Really. Don't.
However, when it comes to how the flax egg taste in a baked good – you won't be able to tell the difference. No odd taste, no gross after taste. Apart from not impacting flavor, it adds some health benefits. (Bonus!)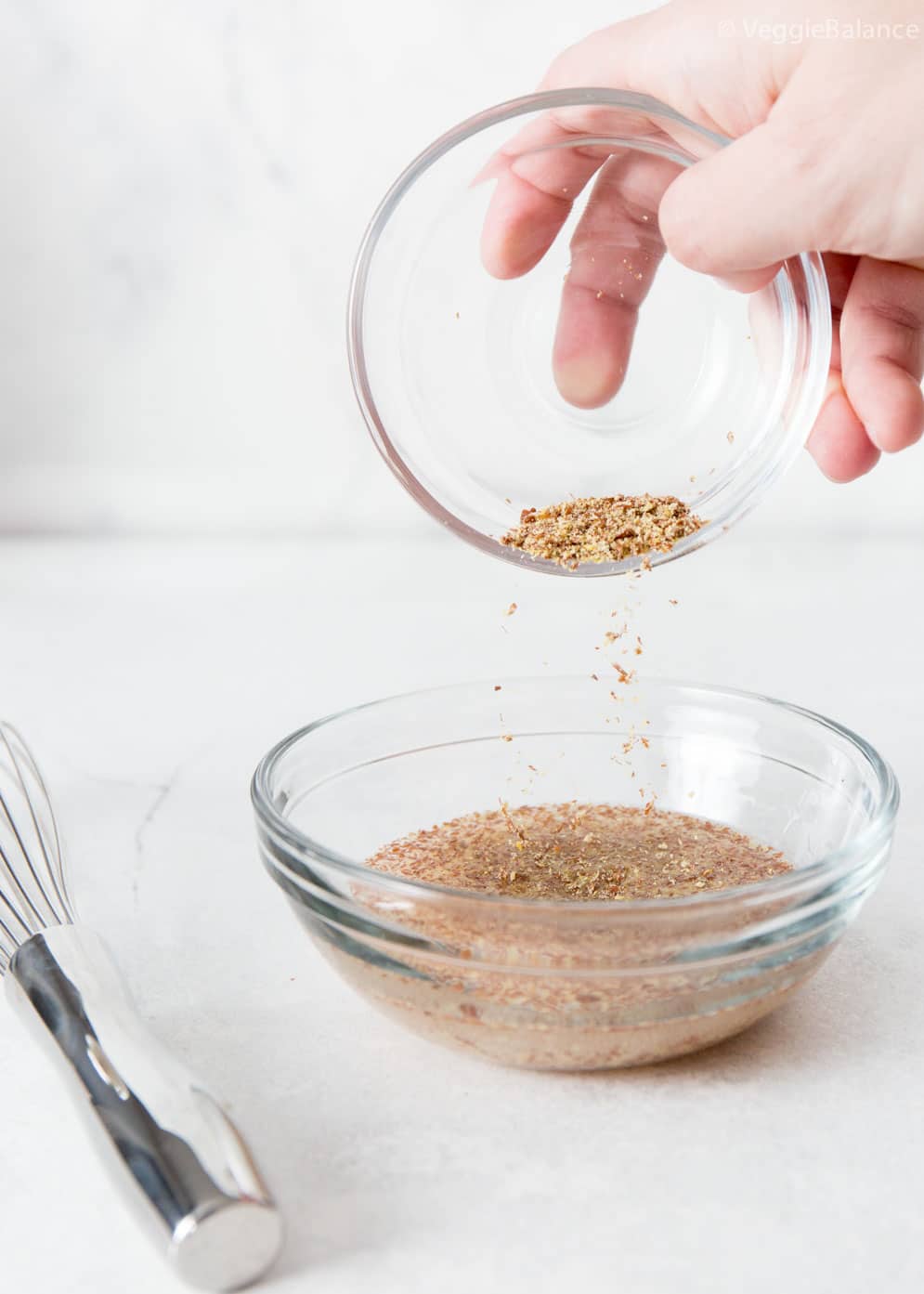 What are the health benefits?
Much like their namesake for substitution, flax eggs have some serious health benefits.
Protein packed
Ample dietary fiber (which can help suppress hunger)
Omega-3 fatty acids, the kind of good fats that offer a heart health improvement and blood pressure support
Lignans, which may offer some protection against cancer and other benefits.
No cholesterol (in comparison with eggs, which a single large egg has approx. 211 mg  cholesterol.)
Of all the benefits, the health health ones are the ones we focus on. Omega-3 fatty acids are exceptionally important.
Some recipes to use flax eggs in: