Gluten Free Meatloaf recipe and How to Make Meatloaf on Sheet Pan surrounded with potatoes, carrots and broccoli. The best Meatloaf recipe is packed with a healthy helping of veggies. Full meal cooked at the same time with less clean-up … bonus!
(Gluten-Free, Dairy-Free, Low-Carb)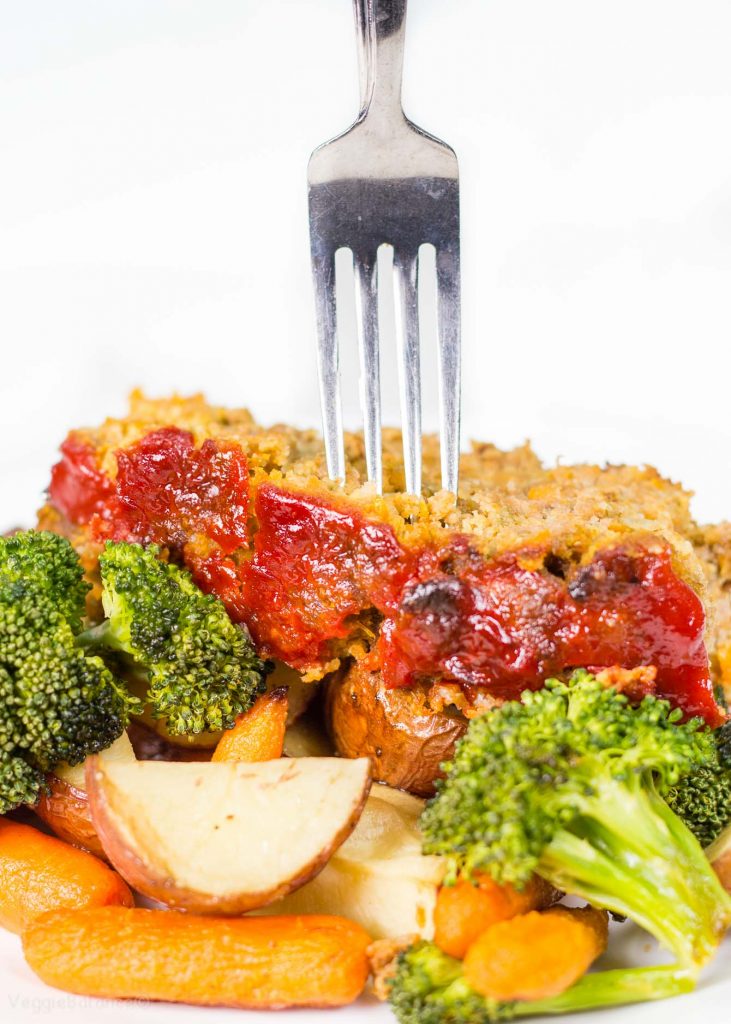 I know, I'm the girl who has some interesting aversions to meat from time to time. Most do not understand why meatloaf is a highly favored dish of mine… Honestly, I don't entirely understand it either.
Meatloaf was an absolute favorite comfort dish growing up and still is to this day.
We just roll with a gluten free meatloaf now.
Back when we made adorable meatloaf muffins is when I first tried out gluten-free meatloaf that was PACKED with extra veggies. It's one of those recipes where I swear your family and friends will have zero clue it's a gluten-free meal. So. Good.
When you are cooking for a crowd and you have a little extra time for cooking but lack the motivation for clean up, this Gluten Free Sheet Pan Meatloaf is the solution.
Secret: I seriously hate cleaning muffin pans. DESPISE IT. This recipe was my solution one night.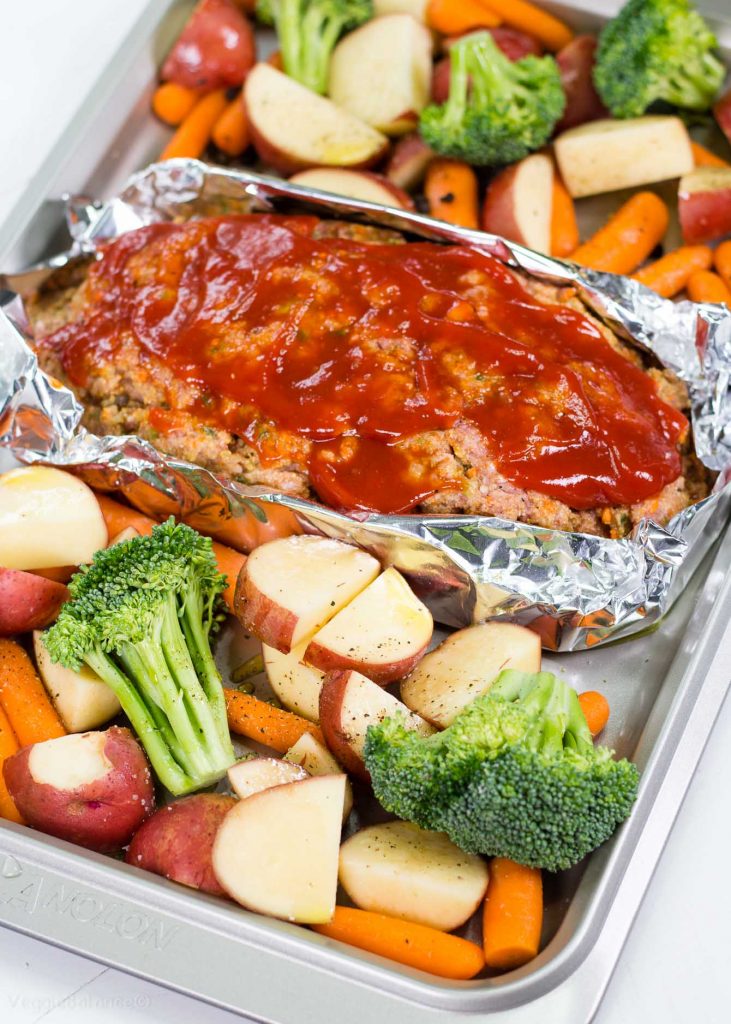 Not to mention, my house is slowly but surely becoming a blank canvas. Non-essential items are being sold and even semi-non-essential items like silicone muffins pans are going, going, gone.
I'm really getting a feel for what I actually USE and it's gotten easier to let things go. Actually, it's a liberating feeling.
Our meatloaf muffins can be made in a traditional muffin pan but the silicone muffin pans really help with the removal. However, I use those silicone muffin pans perhaps once every 8 months.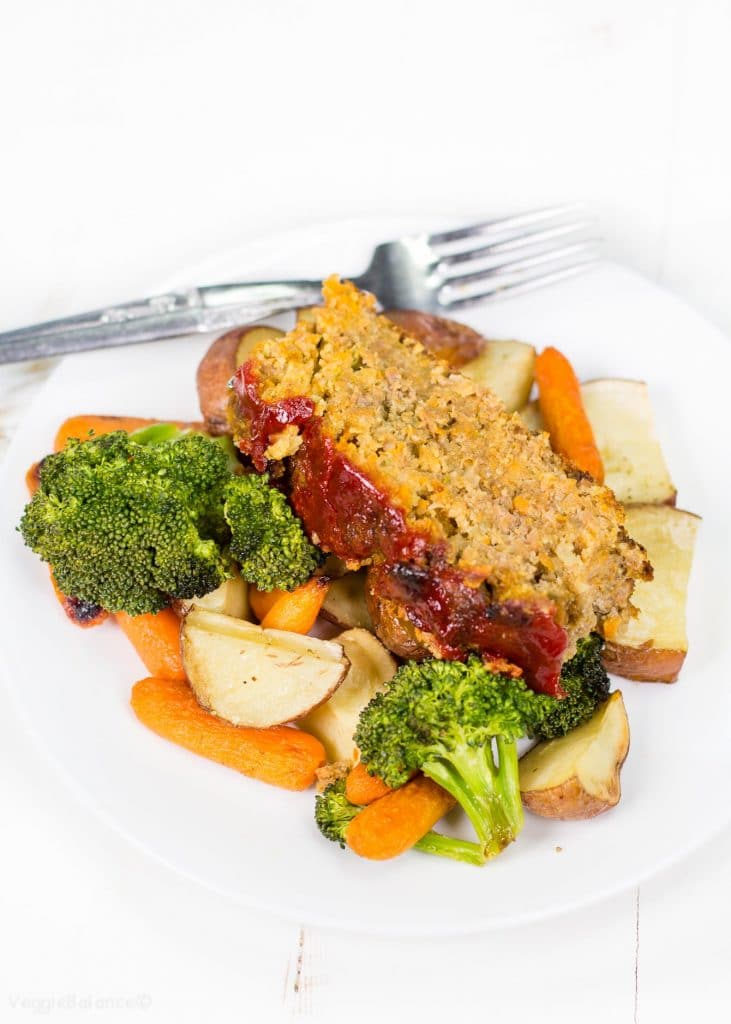 Sold those bad boys and that is how Sheet Pan Meatloaf came into the game so today we're gonna teach you how to make meatloaf the no-muss-no-fuss way on the sheet pan surrounded by potatoes, carrots, broccoli and really any other vegetable like bacon brussel sprouts  on your dinner plate tonight.
In about an hour you'll have a delicious balanced meal with minimal clean up.
MY KIND OF MEAL.