Buffalo Chicken Wraps made with extra hidden protein and packed full of flavor. Satiate your buffalo cravings with this gluten-free concoction!
(Gluten Free, Dairy Free friendly option)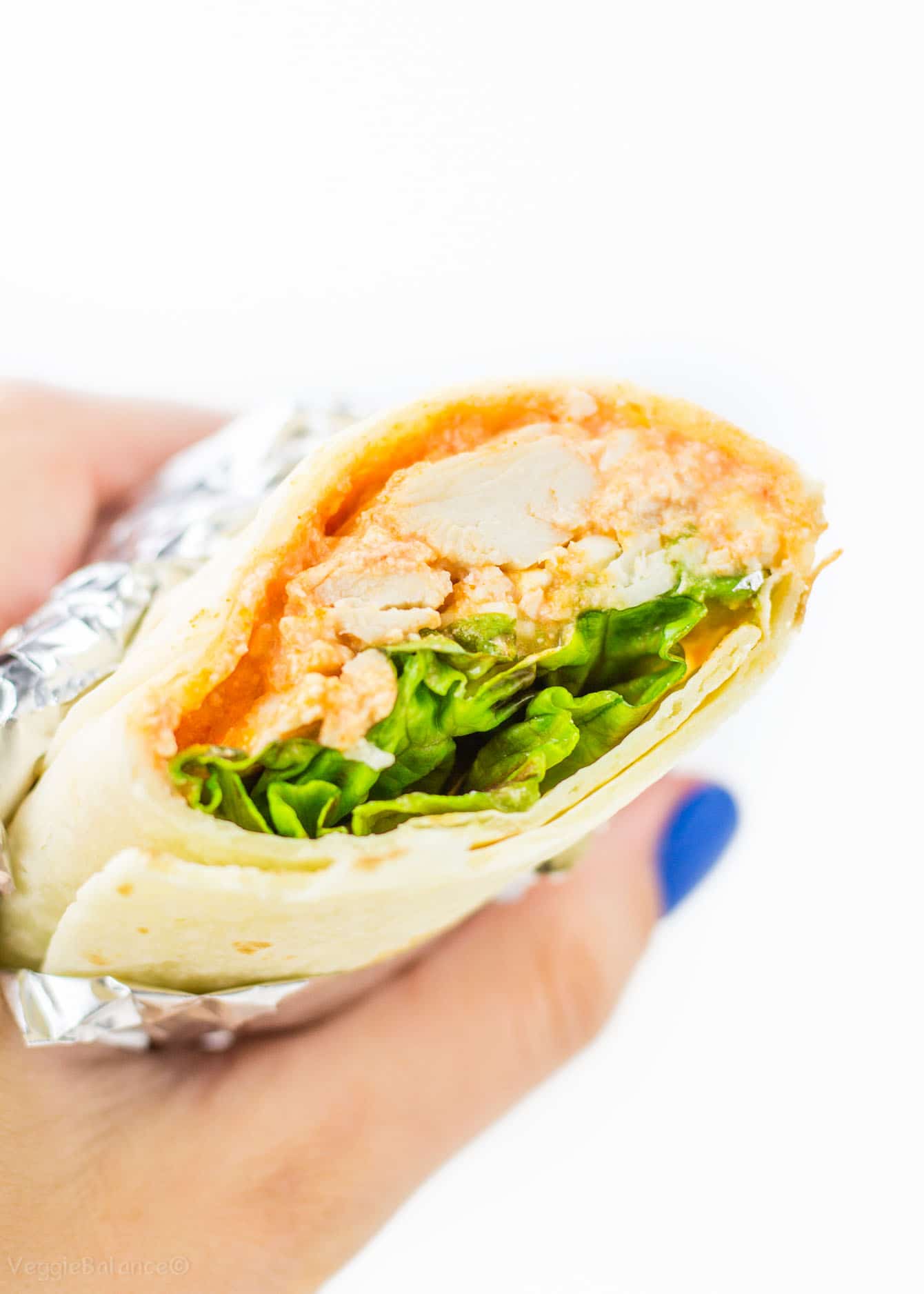 This Buffalo Chicken Wrap is by far one of the best lunches I've made in a while.
Quick and simple to whip together and oh-my-word did I come across some gluten-free tortillas that are the bomb diggity bomb that make this ALL the better. More on that later.
My List of Buffalo Flavors Anything Continues:
That's just from this year alone. My buffalo cravings run deep.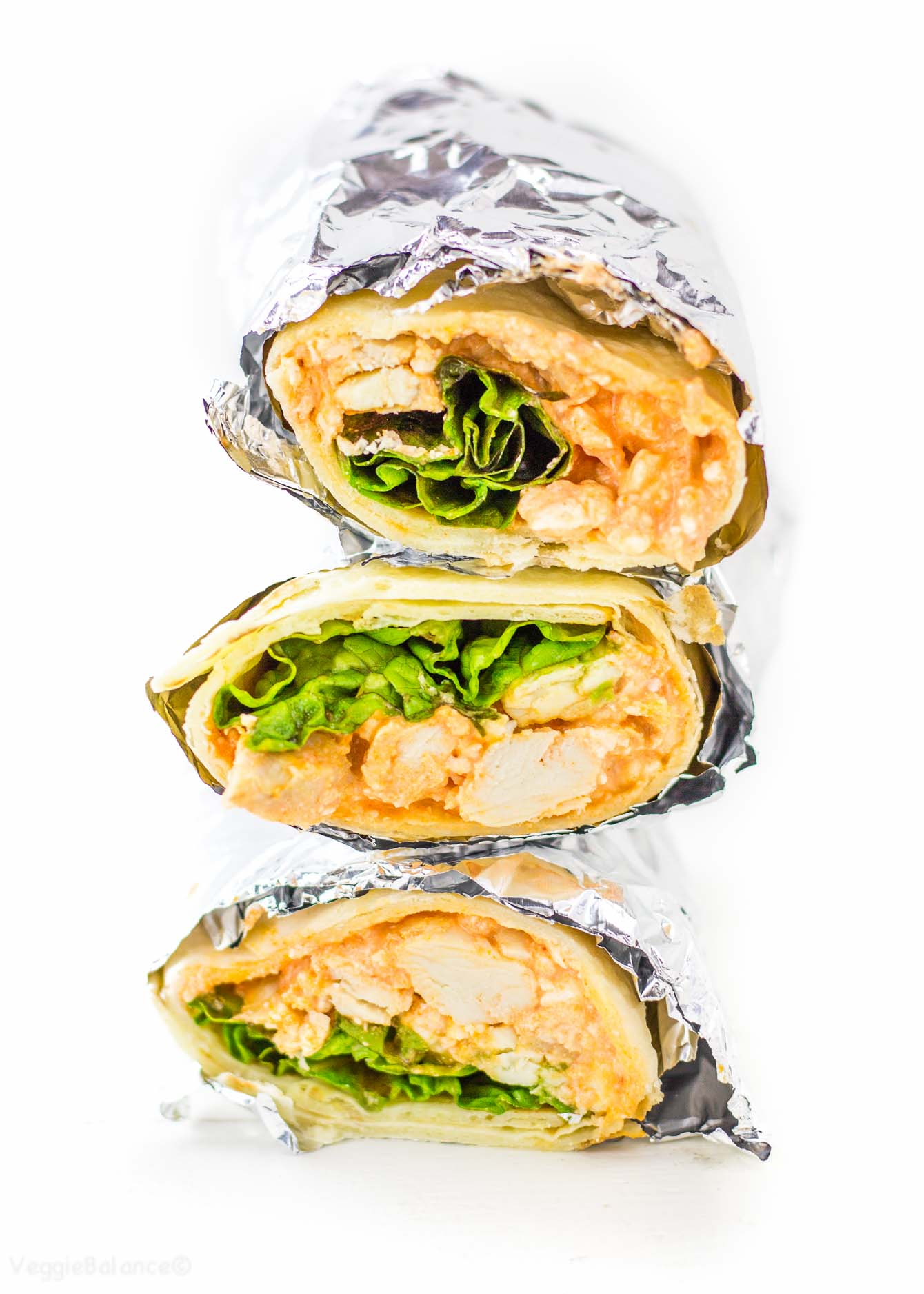 There is also a secret ingredient hiding in these chicken wraps to make them even more protein packed, healthier and creamier to really mimic that oh-so-bad-for-me-but-delicious deli wraps you might come across and/or miss from the old days.
Before my diagnosis, there was a buffalo chicken sandwich from Quiznos that I was obsessed with.
One day, without warning, they discontinued the sandwich. I was heartbroken. I haven't had a buffalo chicken sandwich since (for obvious reasons).
So it seems I've found another shameless way to get buffalo flavors into my mouth.
If it's not Mexican food like this One Pan Quinoa Enchilada, the next on my list is Buffalo Flavors. This buffalo chicken wrap is out-of-this-world amazing.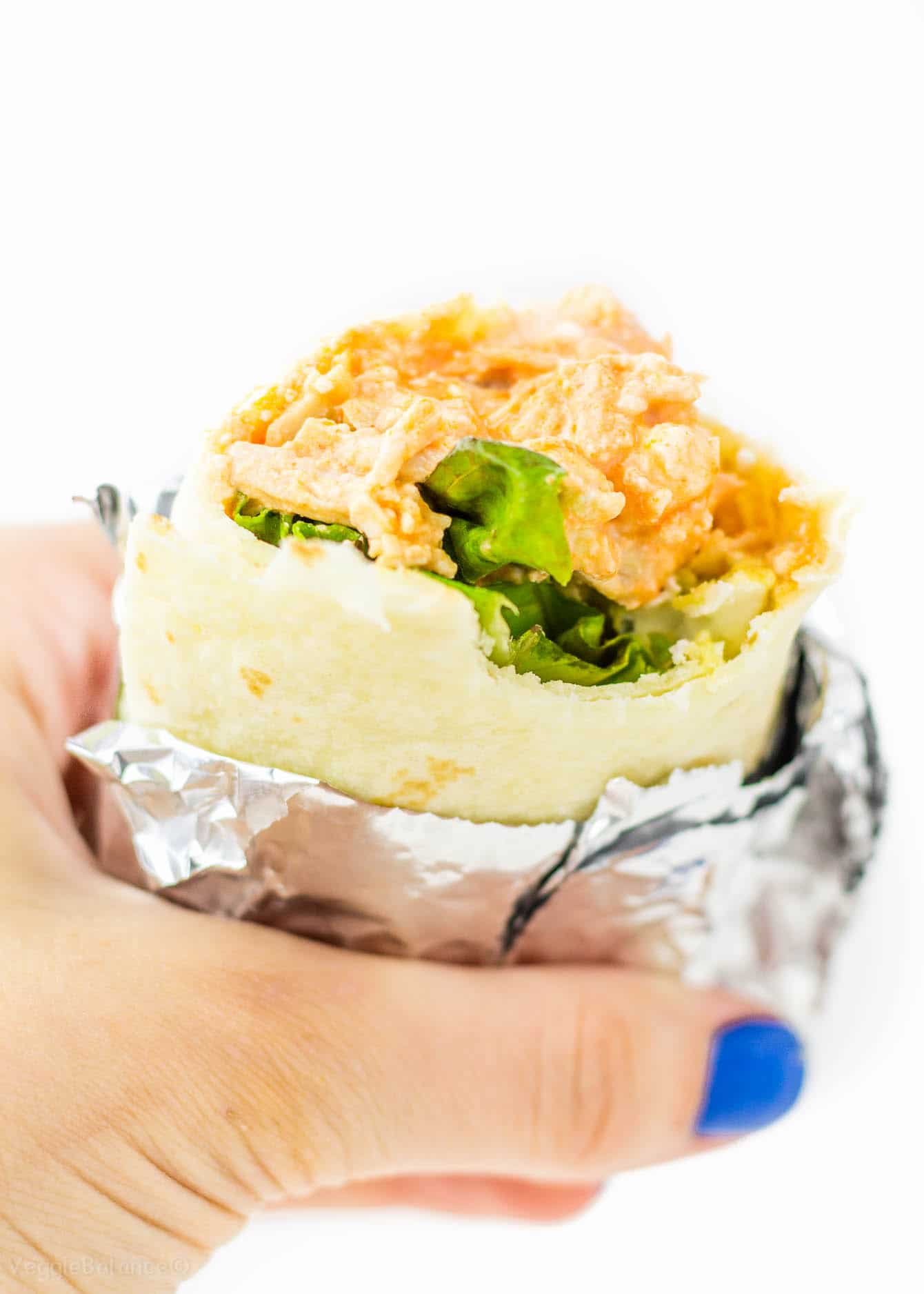 Onto this wrap situation.
You can use your favorite gluten-free wrap if you have one.
Until now, I didn't have a favorite. On a whim I found these in the store and oh-my-lucky-stars it's a tortilla that tastes just like a normal flour tortilla but is totally gluten-free certified. Balllerrrrr.
That paired with the amazing buffalo chicken filling packed with protein of cottage cheese (yes you read that right). We've got lunch.
Check below for dairy-free alternatives and we are all in business for a satisfying, delicious and thank-heavens-it-involves-buffalo-sauce Buffalo Chicken Wraps.
I know this also might sound weird but you can totally make this vegetarian but just using the 1 cup of cottage cheese and omitting the chicken entirely. YUM! Alright I'm off to make this for the billionth time this week.