Monster Cookie Dough Dip recipe that is sure to satisfy the sweet tooth. This cookie dough is meant to be devoured as-is straight out of the bowl with a spoon.
(Gluten-Free, Dairy-Free friendly)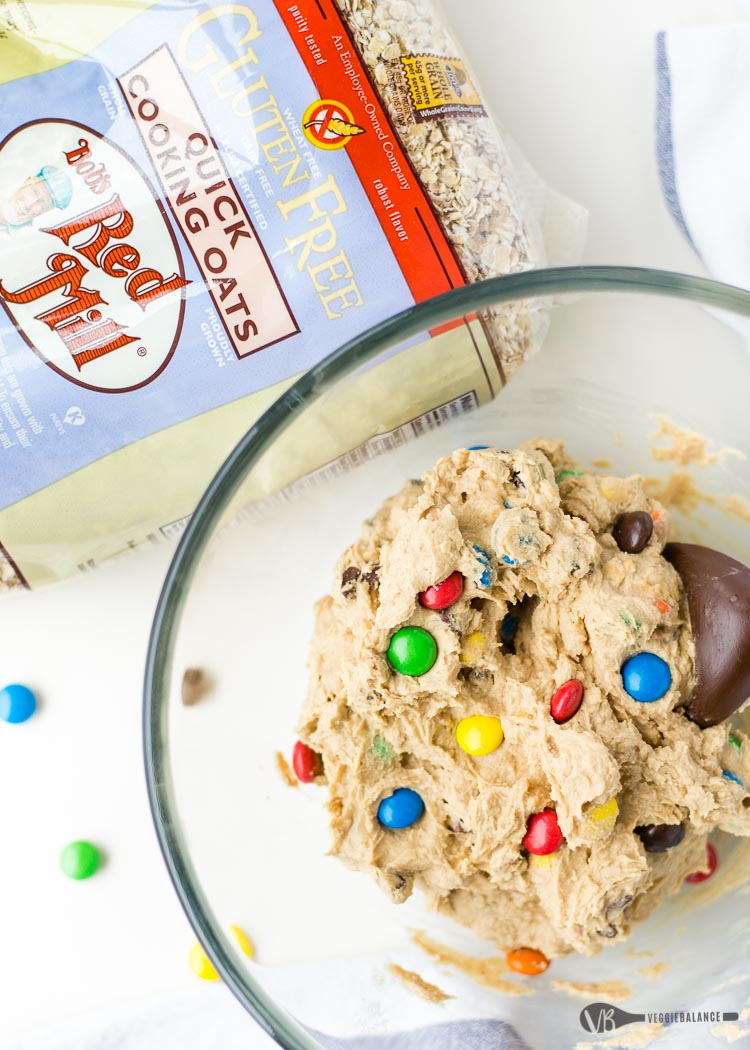 This post is sponsored by Bobs Red Mill. To learn more how this supports VeggieBalance to continually bring you free recipes every week. Find out here.
We've made a variety of edible cookie doughs over the years and there is one thing I've realized. We are a bunch of raw cookie dough eating lovers.
It is amazing. It's lovely to know that I'm not the only one guilty for eating more of the raw cookie dough than ACTUAL cooked cookie. According to R, eating raw cookie dough is disgusting. . . we'll agree to disagree on that one. 😉
We had a reader reach out to us asking about how to adapt our classic chocolate chip cookie dough recipe to a monster cookie dough… You guys come up with the BEST ideas.
Here is it guys, Monster Cookie Dough that can serve as a dip with some gluten-free graham crackers for when entertaining.
Or simply spooning out of a bowl on a Friday night with a glass of wine. I'll admit… I'm choosing the wine and cookie dough option.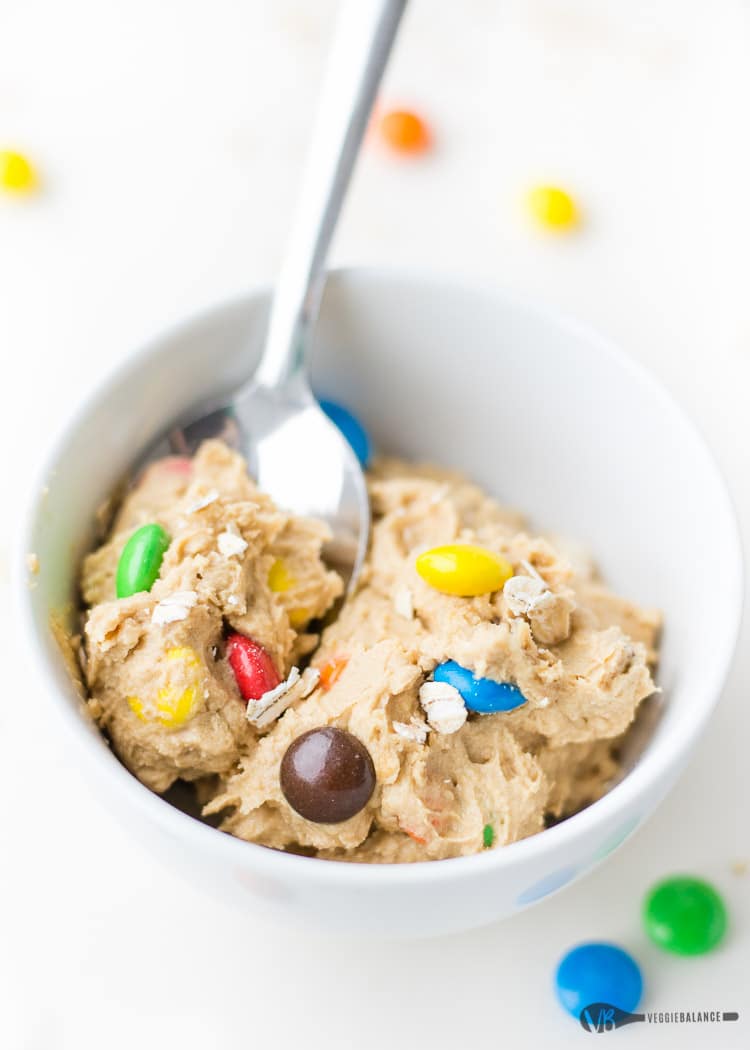 Did you know the real risk of eating raw cookie dough is NOT the eggs but in fact the raw flour? Follow the following instructions.
TIPS for those Concerned with Consuming Raw Flour – Heat Treated Flour!
Preheat your oven to about 325 degrees F.
Take your measured flour and lay it out on a baking sheet.
Bake for 8-10 minutes.
Allow it to fully cool before using in recipe.
This should kill off any bacteria that is lingering in the raw flour that could supposedly make you sick.
I've personally never gotten sick from eating raw flour as it's something I ALWAYS do when baking but always best to be cautious.