Egg Drop Soup made at home is totally possible with this easy recipe. You are going to be amazed in how easy this is to make. Say goodbye to takeout and instead make yourself a big batch of this. You will not be disappointed.
(Gluten-Free, Dairy-Free, Vegetarian)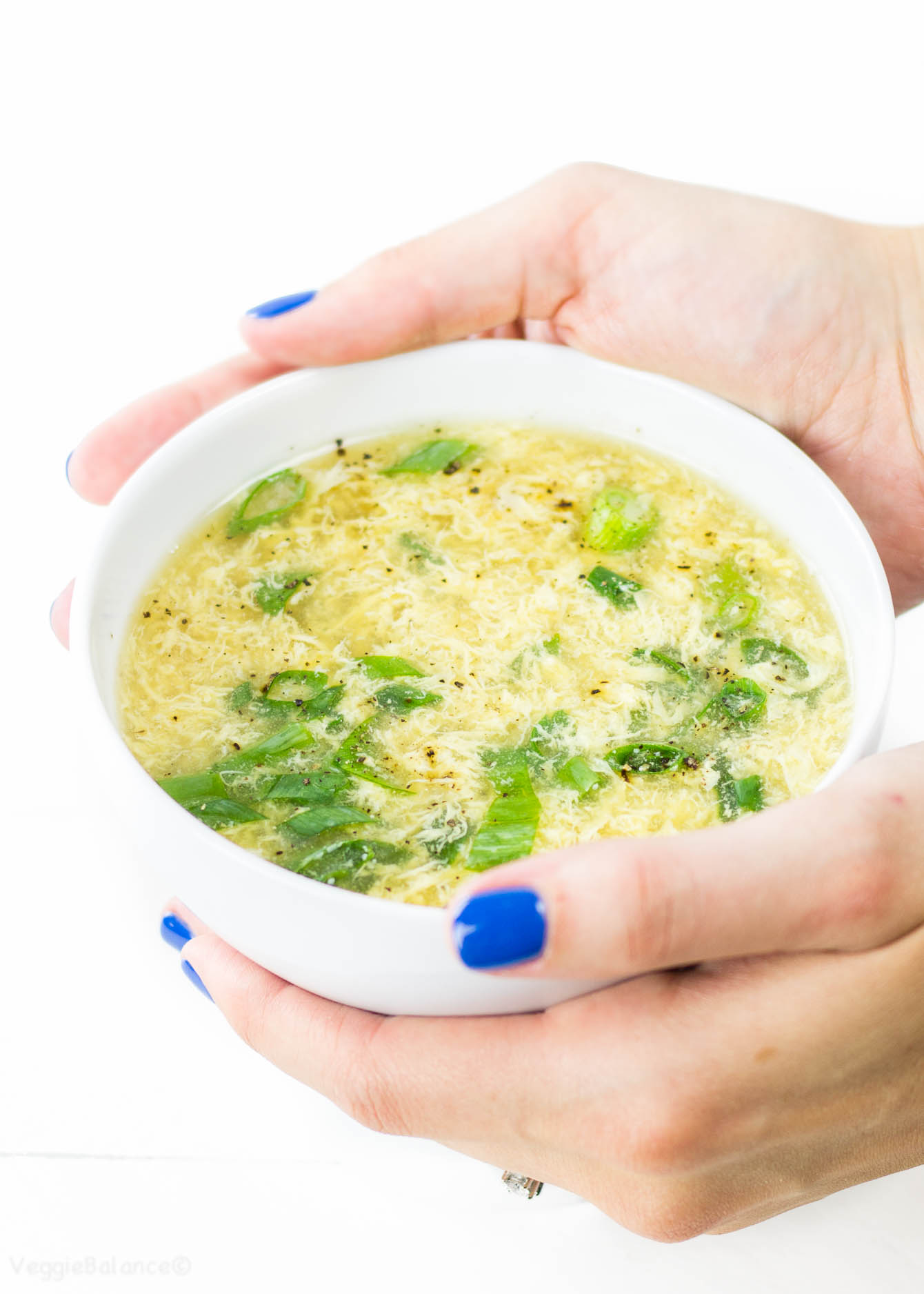 I have a confession to make. I actually love egg drop soup, but it's always creeped me out (even before needing to be gluten-free) when eating out. So much so I never ordered it even though people would rant and rave about it.
I am one of those people that anything raw needs to be FULLY cooked. My steak? Well done. Like super well done – and when I have control over it even better.
This egg drop soup is a prime example of this phobia.
Making it at home is my solution. I control and know exactly what is in it AND I ensure the egg strands are fully cooked.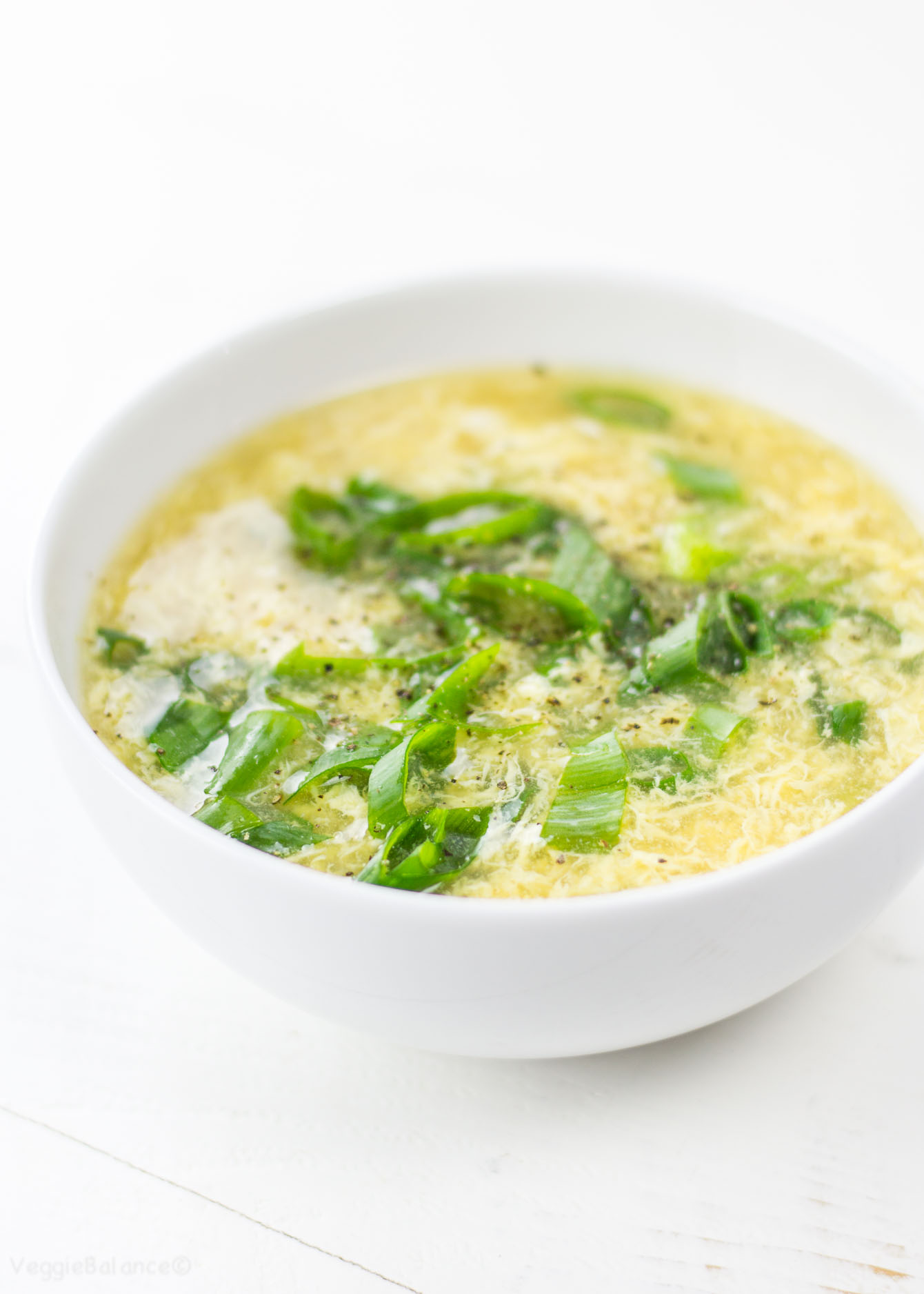 I now fully embrace my love for egg drop soup and I hope you can do the same!
Embrace the Egg Drop Soup and the amazing simple ingredients needed.
Chicken Broth (If Vegetarian you can easily use vegetable broth)
Eggs
Green Onion
Soy Sauce
Freshly Ground Ginger
Salt & Pepper
It really is so easy to make and I love it for its protein packed ingredient. It's actually been a great soup to eat while recovering from any kind of surgery. It's brothy enough to keep the tummy tame but substantial enough to actually have you feel satisfied.
Total winner of a recipe if you ask me.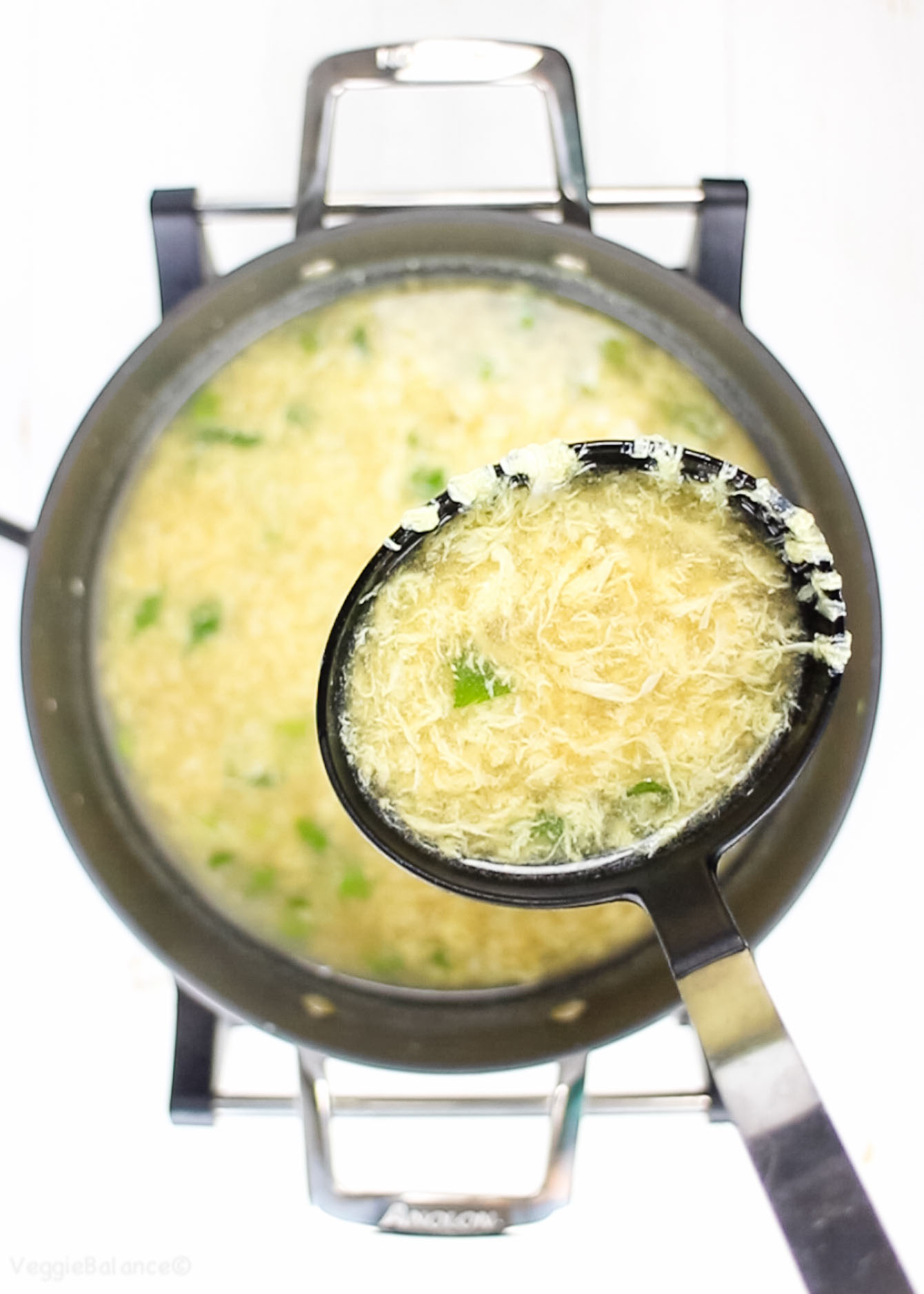 As always, this is might not be the most authentic recipe for egg drop soup but it's also super simple and easy to throw together on a weeknight, not to mention delicious. It's too good to not share.
After you watch this recipe video I think we can all agree. Definitely so easy to make that you would be insane to not try it tonight. 😉