Homemade Maple Syrup recipe in a flash with just 4 Ingredients. Make it in under 15 minutes and without any corn syrup. Drizzle all over our pancakes for an epic Saturday morning.
(Gluten Free, Dairy Free, Vegan)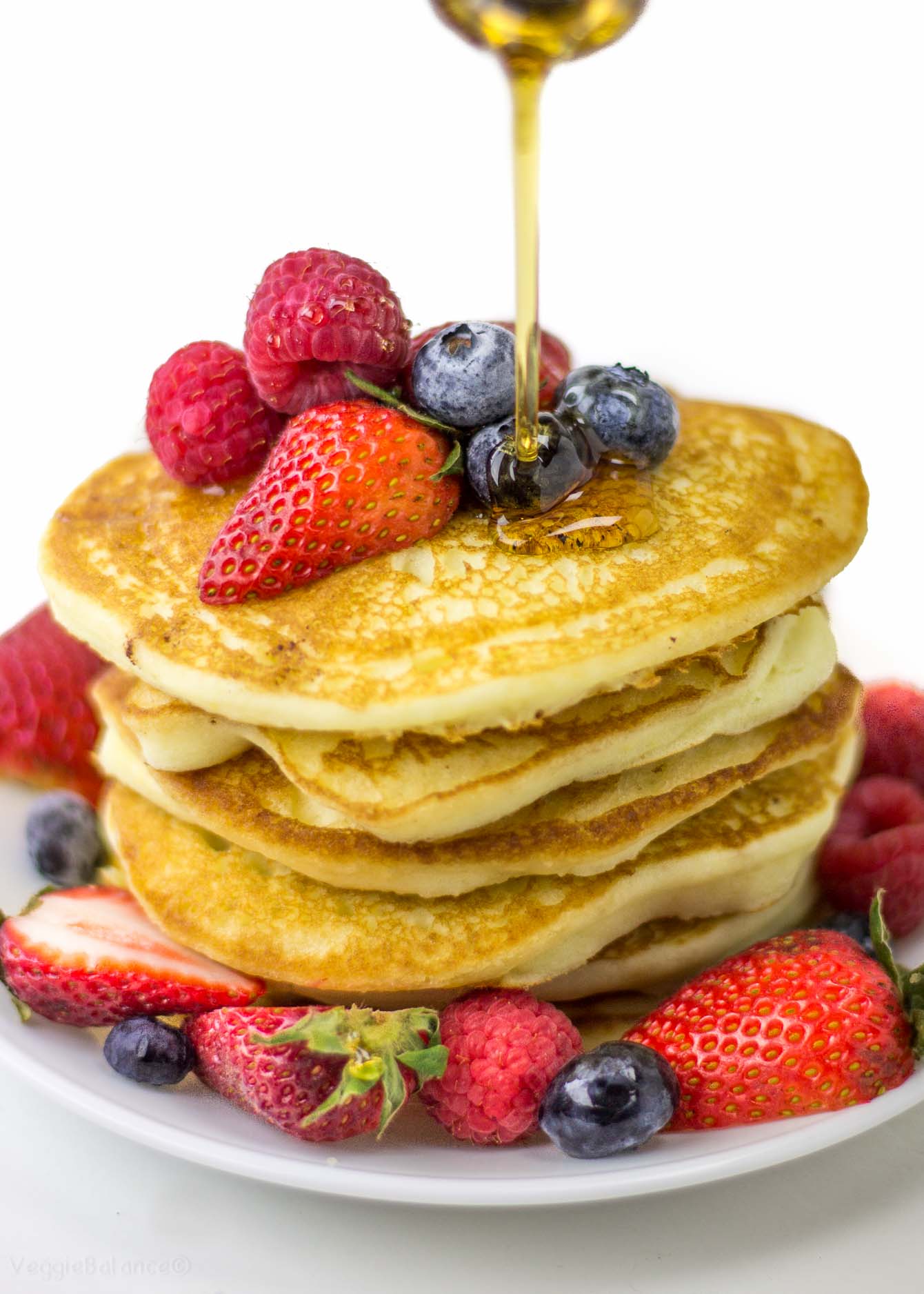 Have you ever found yourself in a pinch after making batches upon batches of buttermilk pancakes only to find out your husband, wife, roommate or family member used the last of the maple syrup and failed to mention that when you went shopping?
Life. That is life.
Or in my case, with R deployed it's because I've used the last of something and of course forgot to get it while at the store … I swear that never happens with the maple syrup though … Never. Ok. Sometimes.
Well, how awesome is it to know you can make Pancake Syrup at home?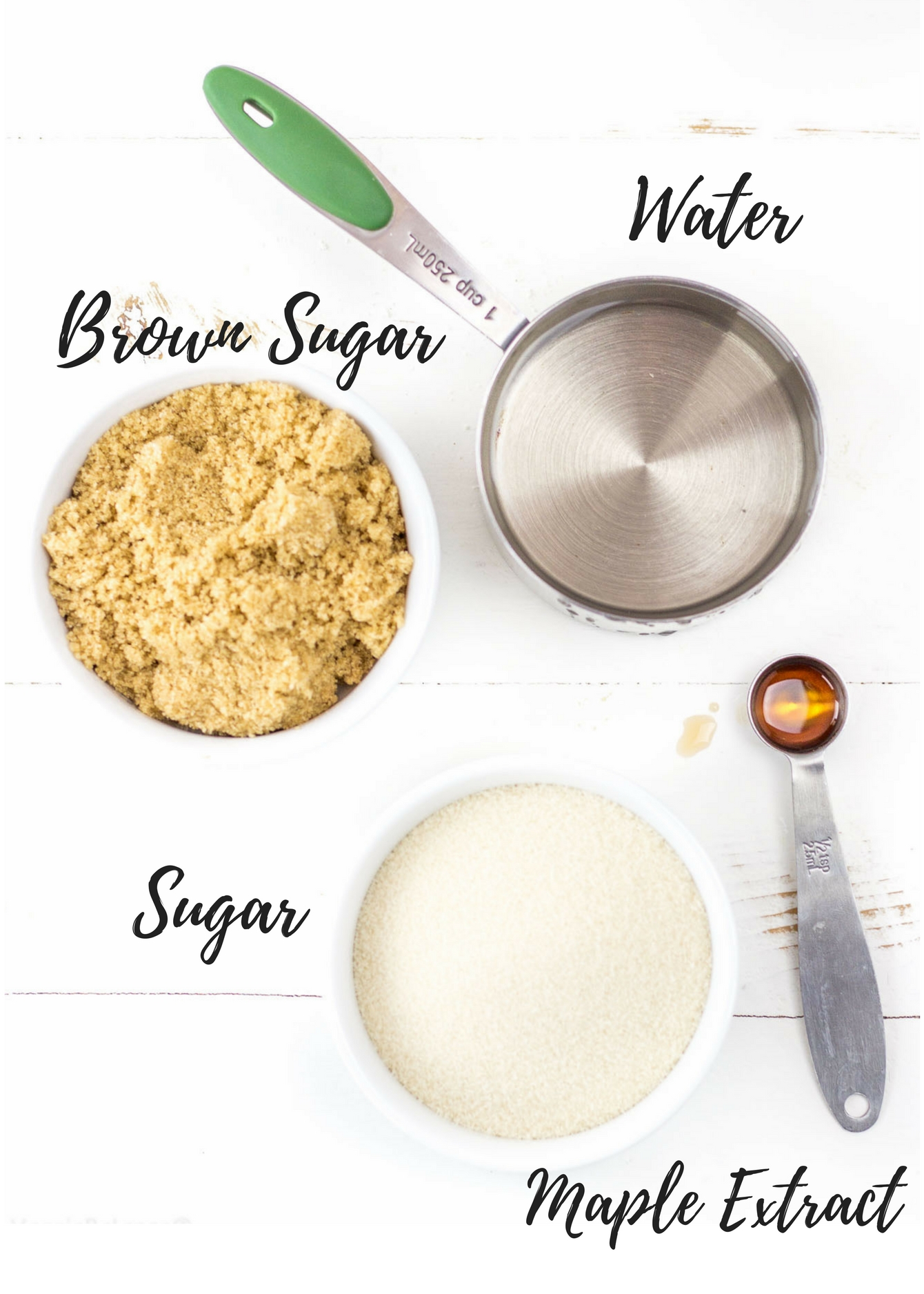 When it comes to any kind of pancake syrup I wouldn't ever say it's good for you. It's pure absolute sugar.
You can however make a more natural version sans any high fructose corn syrup if your family is still buying the pancake syrup that isn't pure maple syrup.
You'll be surprised it's actually extremely more cost efficient.
How to Make Low Carb Maple Syrup
There are low-sugar options out there like using powdered erythritol instead of the sugar. If you need to stick to a low-sugar diet for any reason then by all means do what you need to do. Powdered Erythirtol can be used in a 1-1 ratio. So 1 cup total of it.
For my family, it's in moderation. I actually miss our pancake Saturdays. R has always been the weekend breakfast maker of our household. I look forward to waking up to cinnamon apple pancakes on a Saturday morning again.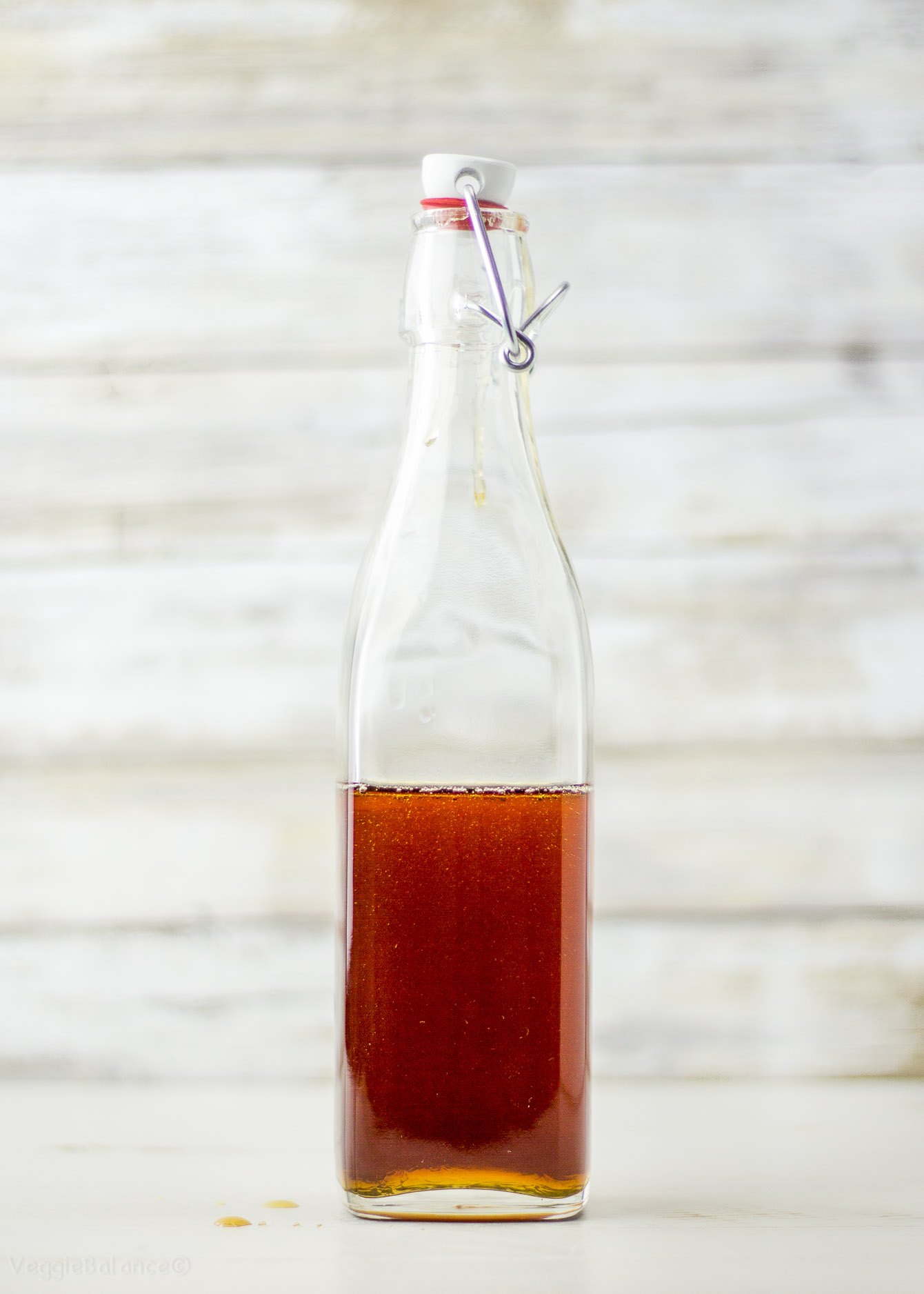 So for my sake, get your family together this Saturday morning, cook up a huge plateful of our gluten-free buttermilk pancakes and sit around the table.
Don't forget the coffee … We all need coffee.
That also is a new development for me. I wake up with caffeine headaches … indicating that I need to cut back on my coffee. (I'm putting this out to the world because I really do need to. Keep me accountable people).