Dairy-Free Chocolate Frosting recipe made healthier. Made with 6 basic ingredients it's so easy, the perfect vegan chocolate frosting.
(Gluten-free, Vegan, Vegetarian, Lower-Sugar)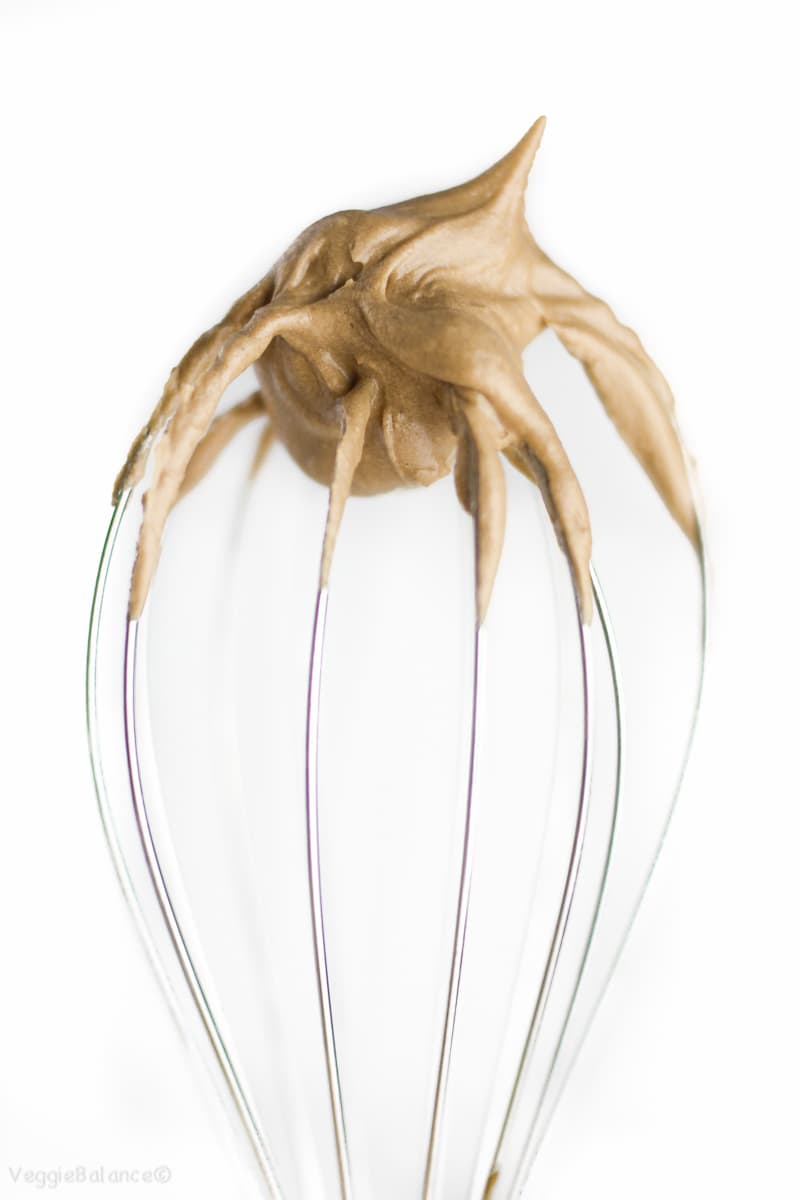 Growing up, chocolate frosting was almost a non-existent frosting option in my family. We had our traditional vanilla buttercream with just a tad of almond extract and homemade vanilla extract. That was the standard.
It was the cream of the crop and the bee's knees. We would scoop our fingers into the bowl and run as our mother screamed at us to stop eating it. We would fight over who got to lick the beater clean, and that was a serious fight, my friends.
Yes, that vanilla buttercream frosting was the steady in our household and still is to-date.
One thing though: Chocolate always wins.
And this dairy-free chocolate frosting recipe is a winner and is perfect for frosting your dairy-free and vegan cakes.
It has all the addictive qualities of our family's frosting–creamy, smooth, buttery, and perfectly sweet–PLUS packed with chocolate!
Again, chocolate always wins.
Dairy-Free Alternatives to use in our Vegan Chocolate Frosting Fudge recipe
Vegan Butter – Is probably the easiest to use and the easiest to find in your local grocery store. Most vegan butters contain a form of coconut though. So if you can't tolerate coconut or some of the vegan butter alternatives the following will work beautifully.
Palm Shortening – I love this as a dairy-free alternative. Please make sure you get an organic and sustainable product though like we recommend.
TIP: This vegan chocolate frosting recipe can 100% be made with traditional milk and butter, if desired. It obviously won't be vegan or dairy-free anymore but it is worth mentioning.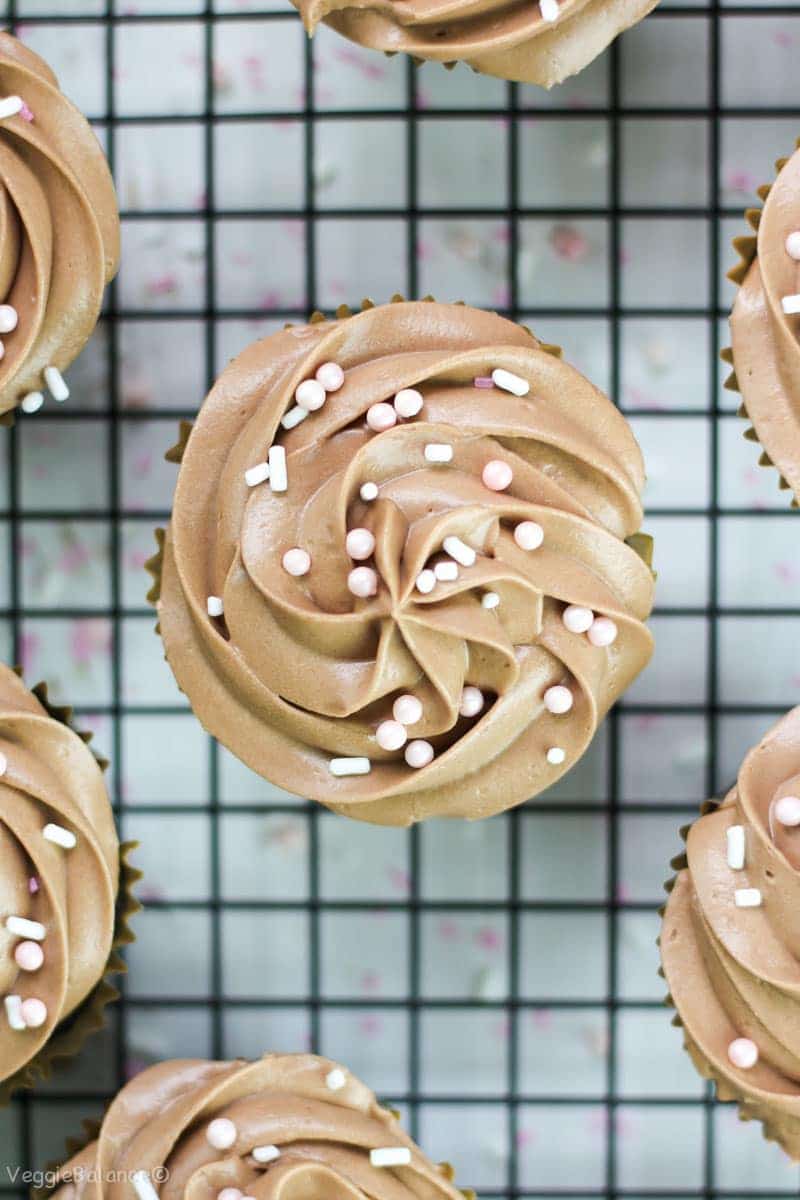 I've made a few adjustments to my family's recipe these past few years, mainly making it dairy-free friendly and also lower-sugar. It became the healthier vanilla buttercream frosting used in many recipes here at VeggieBalance:
What Delicious cakes and cookies to frost this vegan frosting with?
Without a doubt, even with those adaptations, it is still that frosting we know and love.
By simply adding cocoa powder to the classic family frosting, this fantastic dairy-free chocolate frosting is born!
It really is that easy.
How to Make the Perfect Vegan Frosting
Adding even a tad bit more almond milk or moisture will result in needing much more potato starch to compensate.
Potato Starch requires about 10-15 minutes before its thickening action becomes really noticeable. If frosting is just about the consistency needed, wait 10-15 minutes before adding more. If frosting is slightly runnier than needed, continue to add extra potato starch.
Whip it foreverrrr – Well not forever, but the longer you whip this frosting the smoother and better it will turn out. After I get the correct frosting consistency I'll keep our mixer on for another 5 minutes to whip it together REAL GOOD.
Now, get at it. Take these 6-simple ingredients, make delicious dairy-free chocolate frosting, slather it onto cupcakes, cakes or simply eat it with a spoon.
Whatever you decide, just remember, chocolate always will win. Score!