No-Churn Chocolate Chip Cookie Dough Ice Cream Recipe made with all-natural, simple ingredients and zero cans of condensed milk. Not to mention it's gluten-free ice cream and requires no ice cream maker!
(Gluten-Free & Dairy-Free friendly)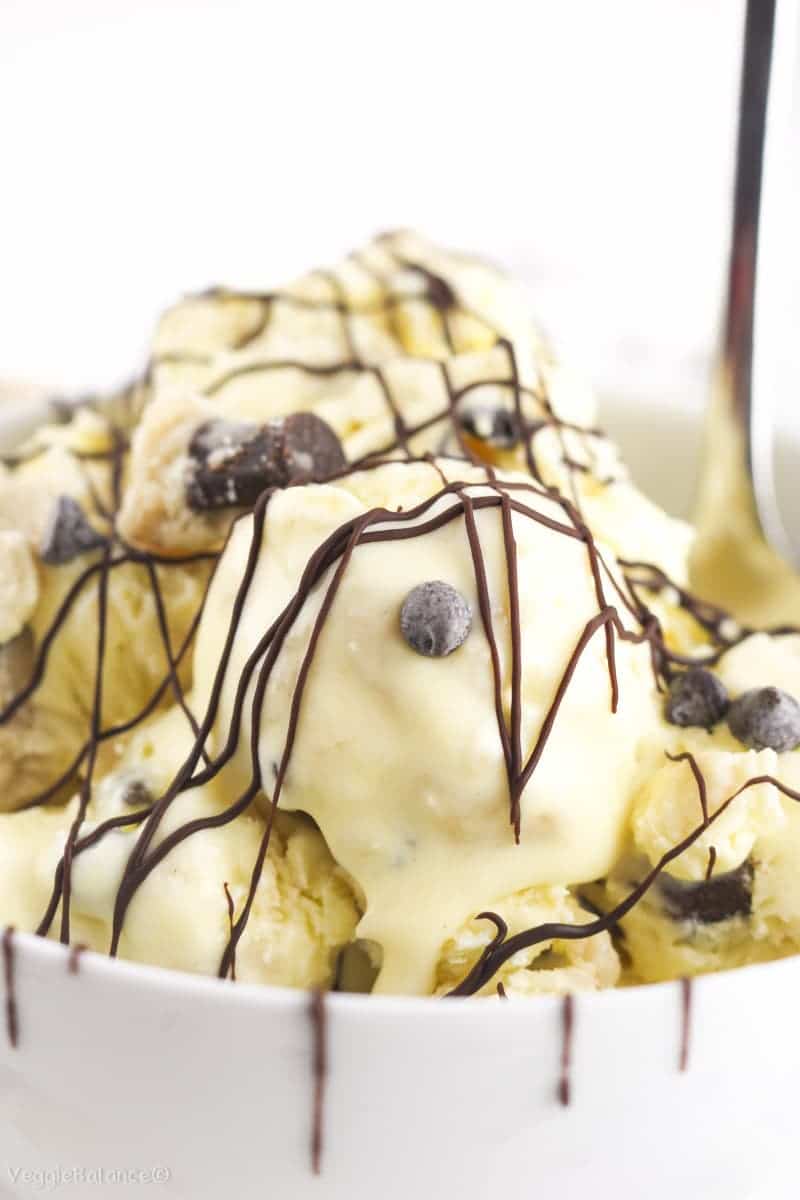 Discovering how easy it is to make creamy and decadent ice cream at home without any processed ingredients, no-churn and NO special ice cream machine is any ice cream addict's dream.
That ice cream addict is me. If I could survive on ice cream, believe me, I would.
As a fellow ice cream lover, I know you understand when I say it's the toppings and mix-ins of ice cream that completes it and (no pun intended) is the cherry on top.
As many gluten-free eaters understand, these mix-ins and toppings limit us when walking down that magical ice cream aisle.
My personal favorite: Cookie Dough Ice Cream.
But it is just not possible to get a gluten-free version of this in the ice cream aisle. And boyyyyy, have I been missing it.
Solution: Take our edible cookie dough recipe and pair it with our easy peasy no-churn honey ice cream.
Gluten-Free Chocolate Chip Cookie Dough Ice Cream is Born!
How to make ice cream Dairy-Free with our No Churn Ice Cream
The best way is to follow the instructions with our whipped cream with the dairy-free alternative coconut cream. Our edible cookie dough also can easily be made dairy-free as well so viola! No need to be missing out on anything my dairy-free peeps. 😉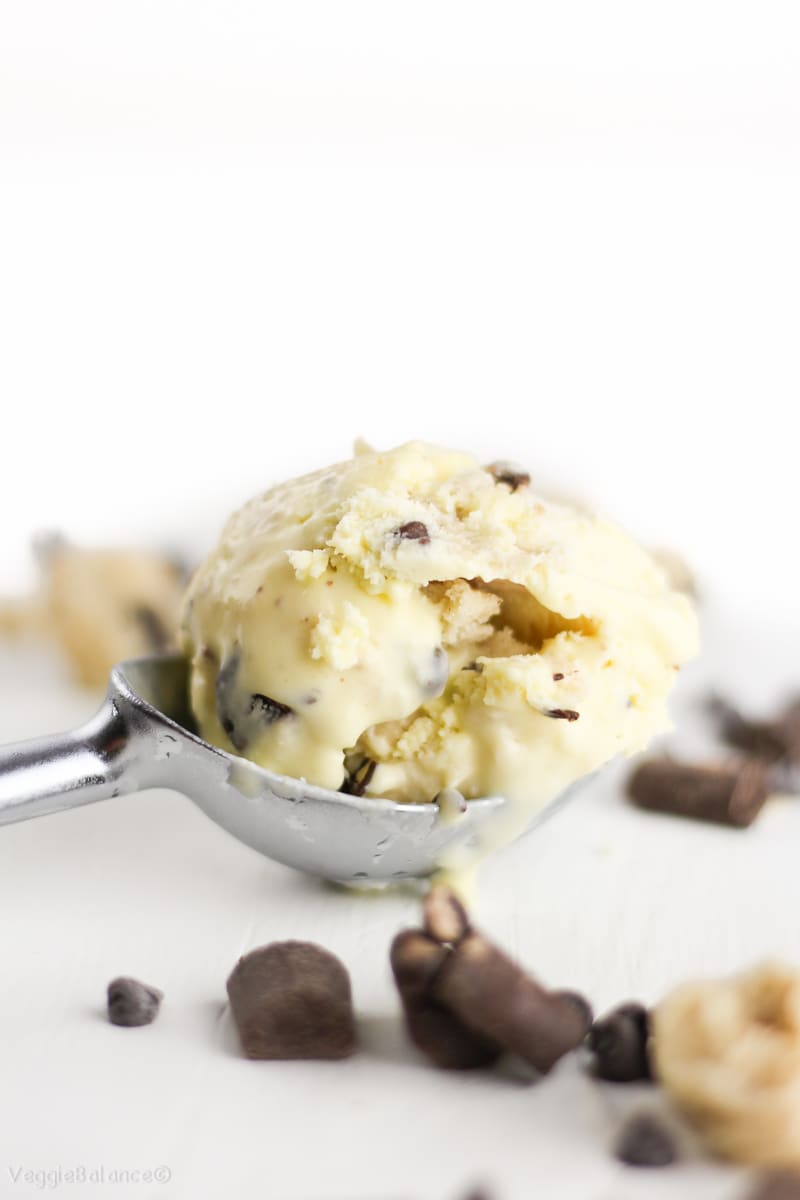 Let me tell you, it's a very good day when this gluten-free chocolate chip cookie dough is on the end of your spoon.
As any other ice cream addict can attest, it does not need to be hot outside to want and crave ice cream.
Now that we have gotten more settled from our move, I am more inclined to go running. And we all know this means more ice cream for Lindsay.  #IRunForIceCream
Couple Simple Ingredients for our No Churn Ice Cream
This easy recipe requires homemade whipped cream. This is extremely easy to make at home, so don't think you need to run to the comfort of canned condensed milk.
I got your back. Check out the homemade whipped cream post where I list the tips and tricks and my foolproof way to easily create whipped cream right at home.