Pumpkin Brownies are the best gluten-free brownies with just 5 ingredients. Extra fudge-y, healthy and gluten free? That's winning the brownie game.
(Gluten-Free, Dairy-Free, Low-Sugar)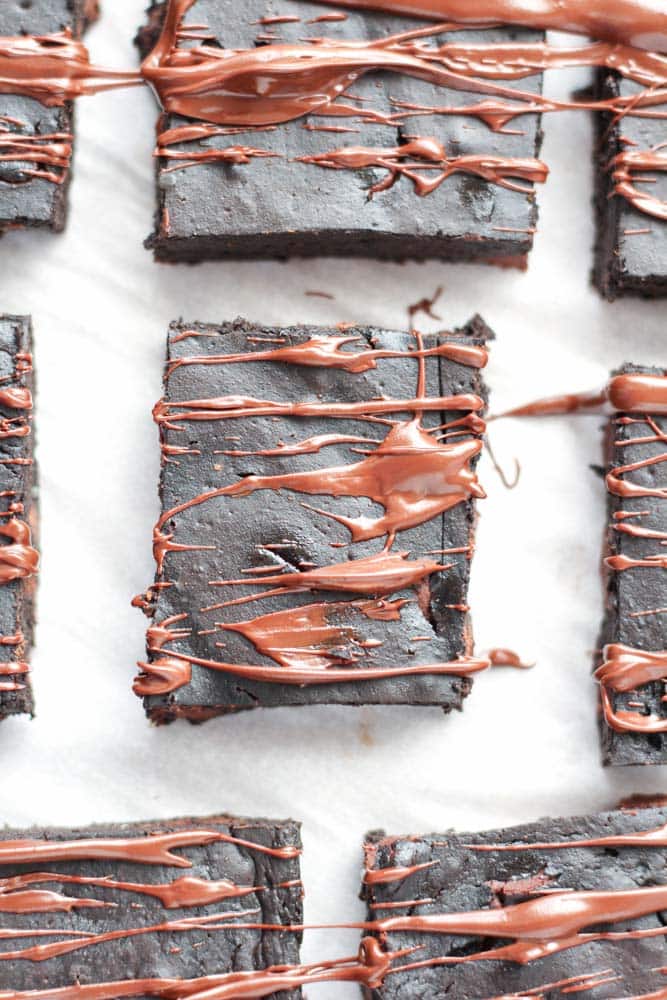 Pumpkin Brownies are packed with awesome in every bite. If you could have only ONE healthy brownie recipe for the rest of your life, we've got you covered.
Gluten free, dairy free, chocolate-y, fudge-y, delicious and all around amazing. Yup. These are the brownies your family will LOVE.
We love anything decadent and healthy. Pumpkin brownies absolutely punch that ticket.
With only  5 ingredients, you probably already have everything on hand. Just think, you can be eating these babies in as little as 35 minutes. Yasssssss.
Seriously, go check your cupboards right now. Your tummy, taste buds, and waistline will be thanking you.
No butter, no oil, super low-sugar, and pure chocolate decadence. It's OK to eat 5 squares, we promise. Once you read the nutrition information, you'll be convinced!
Pumpkin Brownies 101
All you'll need:
THOSE 5 INGREDIENTS: Canned pumpkin, eggs, cocoa powder, honey and dark chocolate chips.
HOW TO STORE: Allow your brownies to fully cool. Cut into squares and store in an airtight container at room temp. These will be good for a few days.  If you want to store your brownies uncut, cover in plastic and they can stay at room temp for about 4 days.
CAN I FREEZE BROWNIES? Yes. Place brownies in freezer uncut and wrapped in the freezer. They can stay fresh for up to 3 months.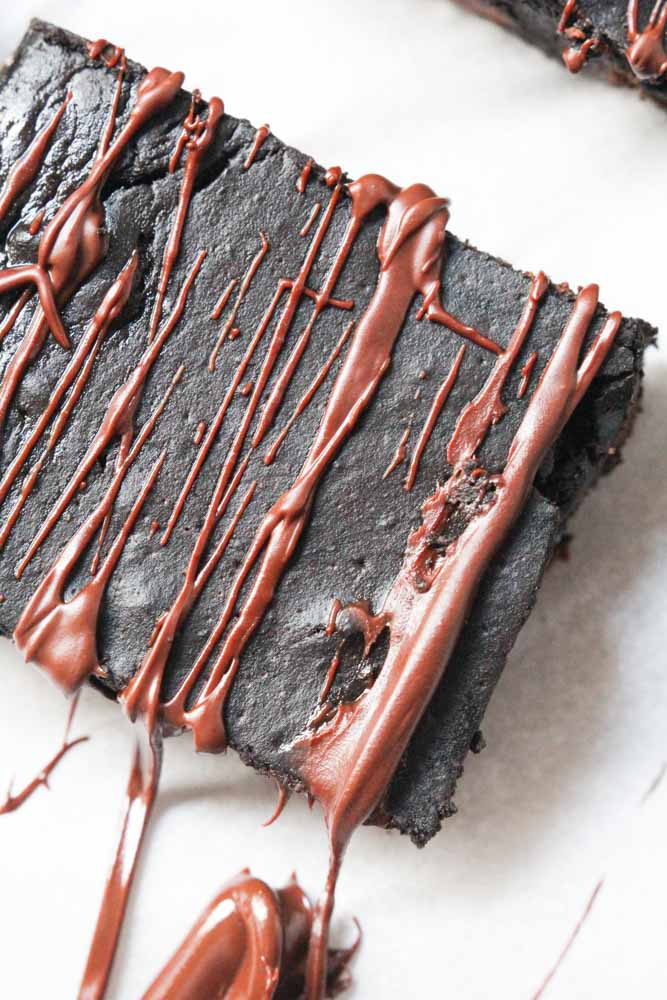 pumpkin muffins or pumpkin peanut butter cups, it is ready to make itself known.
Exhibit A: The recent amazing pumpkin pie recipe.
Our thoughts: We can include these Healthy Brownies in our Thanksgiving plans because they have pumpkin in them! Agree with our rationale? Thought so.
We seriously cannot wait to make these Pumpkin Brownies for Thanksgiving. And for the record, if we could, we would make a pumpkin pie every week. Yes, our love affair with pumpkin runs deeeeeep.
One thing we would like to make very clear: Just because Thanksgiving is almost here and gone does NOT mean we'll stop using pumpkin in our recipes.
These gluten free pumpkin brownies need to be made anytime, anyplace, any season.
Picking a pumpkin for cooking
If you decide to swap canned pumpkin for pumpkin you prepare yourself, power to you!
Pumpkins are considered a winter squash and a close culinary relative to squash. Remember than the average grocery store will sell large pumpkins for carving, not really suitable for baking or cooking.
The smaller designated baking pumpkins are better.
OR if you want, butternut squash is a perfect substitute. Remember, they are practically cousins. In fact, in Australia and New Zealand, they are known as butternut pumpkins. #FunFact
It's a pear-shaped gourd with sweet, dance and slightly dry pulp. Perfect for baking from scratch and taking on the flavors you love.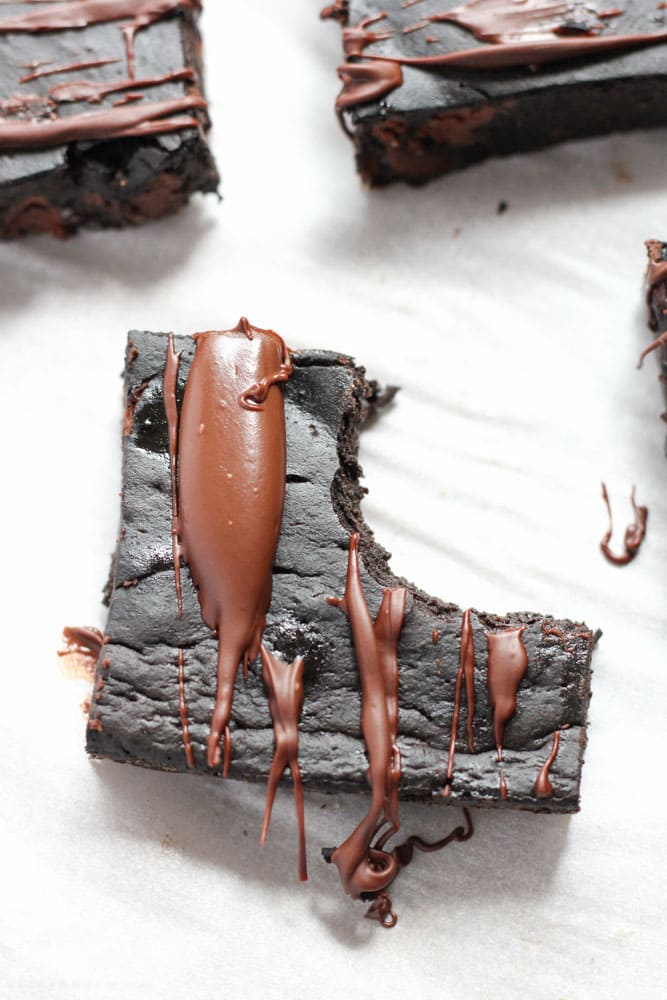 When all is said and done, these pumpkin brownies might be our favorite use of pumpkin.
Check out that fudge-y center and remember, just 5 ingredients and 35 minutes to make the magic happen.
A little bit death by chocolate pumpkin brownies belong in all tummies. Save us a square.
P.S. We're partial to crispy corners. 😉