Healthy Brownies recipe with pumpkin. 5-ingredients to make that ultra fudge brownies that are healthy and gluten-free by using the secret ingredient, pumpkin!
(Gluten-Free, Dairy-Free, Low-Sugar)
If you could have only ONE healthy brownie recipe for the rest of your life, I got you covered.
These Healthy Brownies made with Pumpkin are
gluten-free
dairy-free
chocolaty
fudgy
deliciousness and simply amazing on all fronts.
These are deadly healthy brownies and the next thing you know, the entire pan is almost gone. Oh, but it is worth every chocolate, fudgy bite.
With only 5-Ingredients, you probably already have everything on hand, so you can be eating these babies in just 35 minutes.
Seriously, go check your cupboards right now, see that you have the ingredients, and get baking. Your tummy, taste buds, and waistline will be thanking you.
No butter, no oil, super low-sugar, and pure chocolate decadence. It's ok to eat 5 squares, I promise. Once you read the nutrition information, you'll be convinced!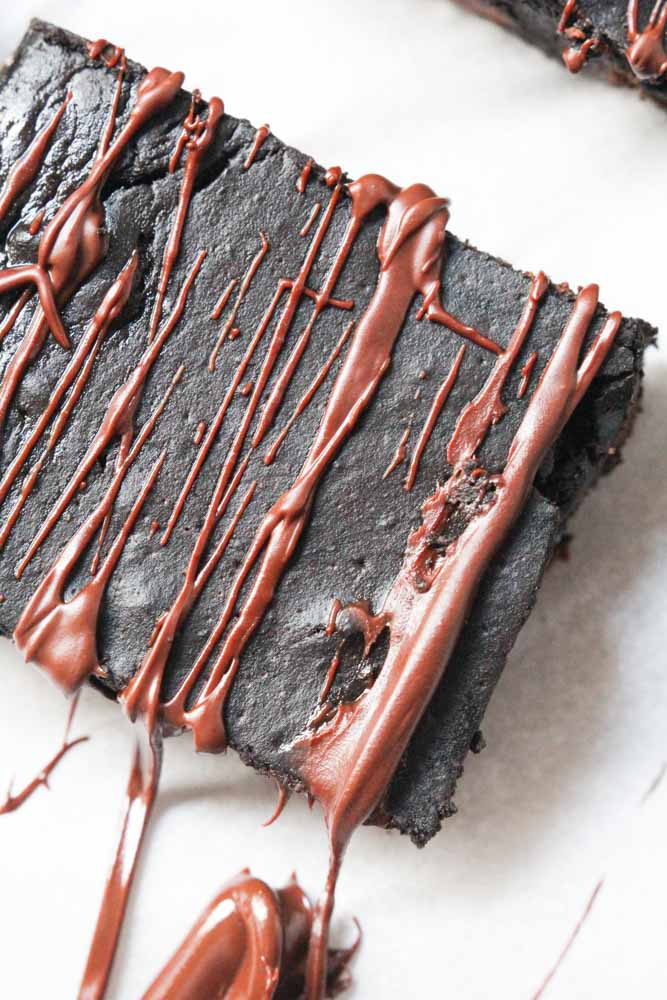 pumpkin pie recipe I shared last week.
Friends, I seriously cannot wait to make these for Thanksgiving. If I could, I would make a pumpkin pie every week. But I digress.
Pumpkin is truly an amazing ingredient. It hides perfectly in say, delicious chocolate, but when you want it to shine in pumpkin muffins or pumpkin peanut butter cups, it is ready to make itself known.
LOOKING TO GET CREATIVE WITH PUMPKIN? Check out this Pumpkin Pie Dip from Dishing Delish!
My thought: We can include these Healthy Brownies in our Thanksgiving series because they have pumpkin in them! Like my rationale? I thought so.
One thing I would like to make very clear: Just because Thanksgiving is almost here and gone does NOT mean I'll need to stop using pumpkin in my recipes . . . Right?
Pshh, these brownies need to be made anytime, anyplace, any season.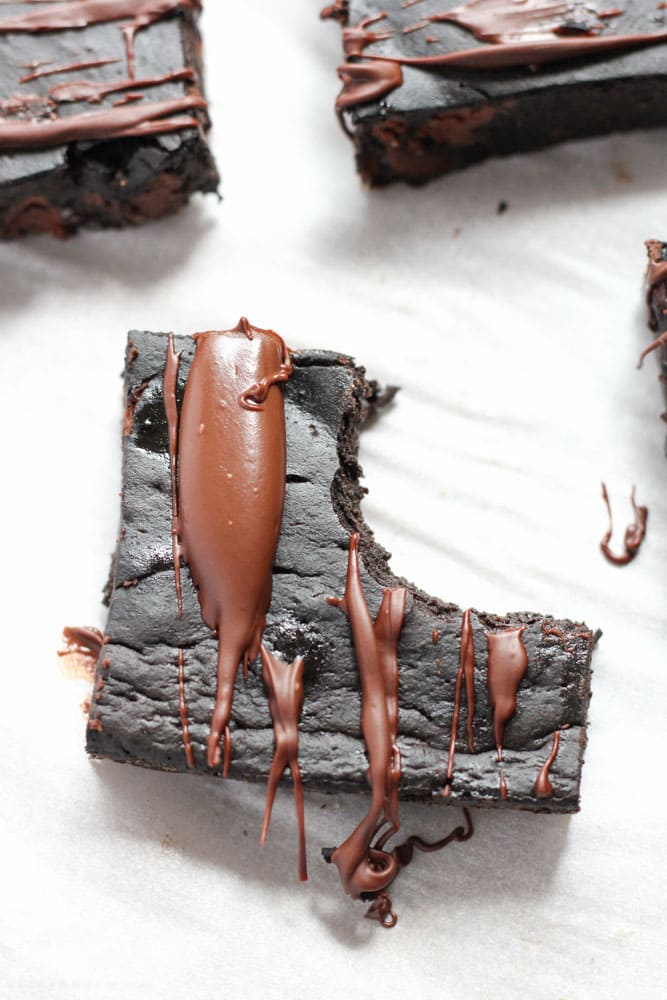 Oh my word, look at the fudge center. jklsjgklsjsjglkfjg . . . IT IS SO GOOD!
Alright, I promise to stop gushing over these and will leave you with this . . .
Make these Healthy Brownies NOW.
Then try your darndest to NOT eat them all in one day. This is my challenge to you.
FYI: I lost that challenge . . . mission failed.
These are
fudgy,
chocolaty,
healthy,
no oil,
death by chocolate
brownies.
They belong in all tummies.
That is all.