Easy Instant Mocha Coffee made with just a few simple dairy-free ingredients for those quick go-to caffeine needs.
(Gluten-Free, Dairy-Free & Vegan Friendly, Low-Sugar)
I've been up since 2 a.m.
Statements like this should be accommodated with a large cup of coffee. This DIY Instant Mocha Coffee absolutely fits the bill.
We've returned from traveling around east Asia for a few weeks, which enough time to fully adapt to a new time zone. We are throwing ourselves back into the Eastern Time zone again and man, it's been a rough.
Extra cups of caffeine to make sure we don't fall asleep have been a necessity.
The best part of our Instant Mocha Coffee recipe? It's dairy-free!
Yep. I know there are people out there who need caffeine sans the dairy. We got you covered.
It's just like our hot chocolate mix recipe. We all need some warm comforting drinks in our hands to get through these exhausting and cold winter days.
Bonus: This DIY Instant Mocha Coffee is so simple to make. It also makes a great gift idea!
We all need some caffeine in our lives right?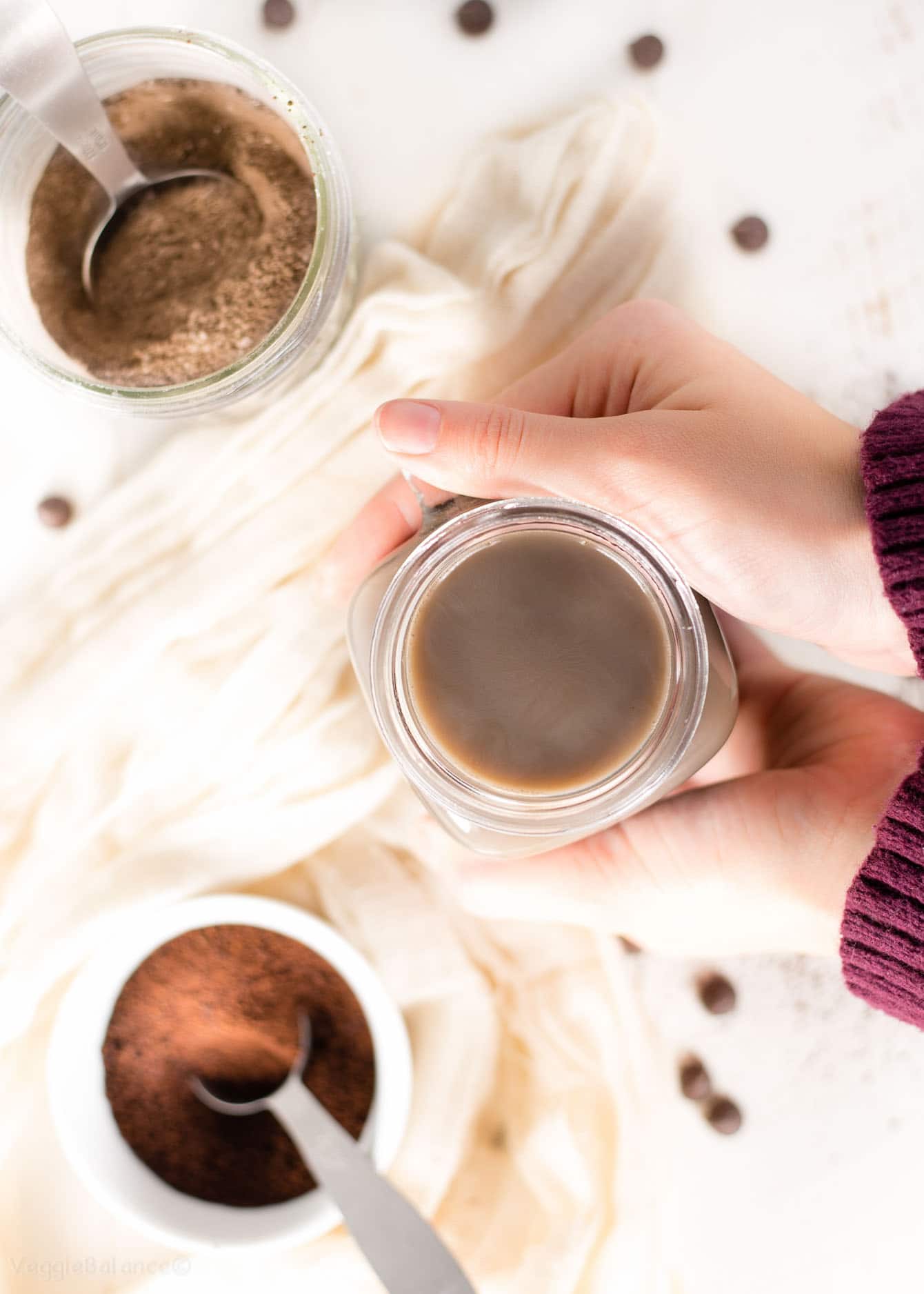 Well, I suppose not everyone as some people drink decaf. If you know a special someone who fits that bill you can make this decaf using decaffeinated instant coffee.
As my sister likes to say though, what is the point?
I'm more of a black tea person with cream for my caffeine of choice. When I do drink coffee, I almost always need some sweetness and especially chocolate.
Perfect right?
Bonus: This is lower sugar compared to other mixes out there!
Whip together this DIY Instant Mocha Coffee for that cozy mug filled with caffeine to get through the day.