Kale Lemon Salad with salty Parmesan and sweet golden raisins. This healthy kale salad is swimming in a perfect olive oil and lemon dressing. It is sure to win over any kale hater's heart.
(Gluten Free, Healthy, Vegetarian)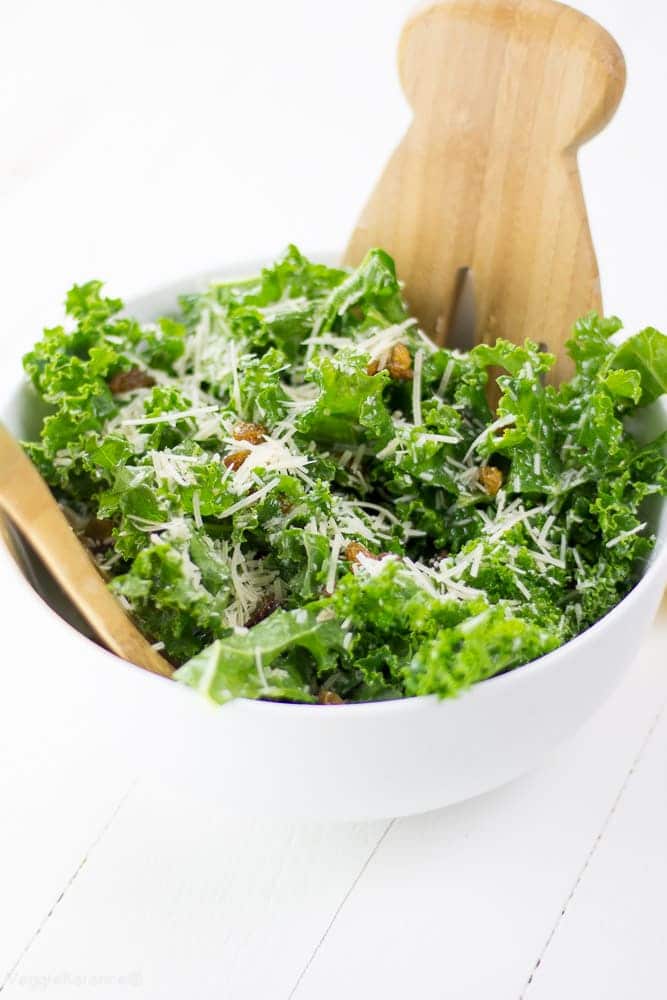 This is the salad, everyone. This healthy Kale Lemon Salad is the salad I previously mentioned that won over my heart! (and taste buds)
As much as I love greens, and more specifically leafy greens, kale is not really on that love list.
While visiting my sister a while back, she convinced me to at least try this Kale Lemon Salad.
When I tried it, was I expecting to love it? No.
Was I expecting to be like, 'Meh, it's consumable"? Maybe.
When I tried this salad, I was pleasantly surprised with myself and my happy taste buds–not to mention my waistline.
Hold on to your skinny pants everyone! This salad is gonna help with the summer swimsuit situation that is quickly approaching.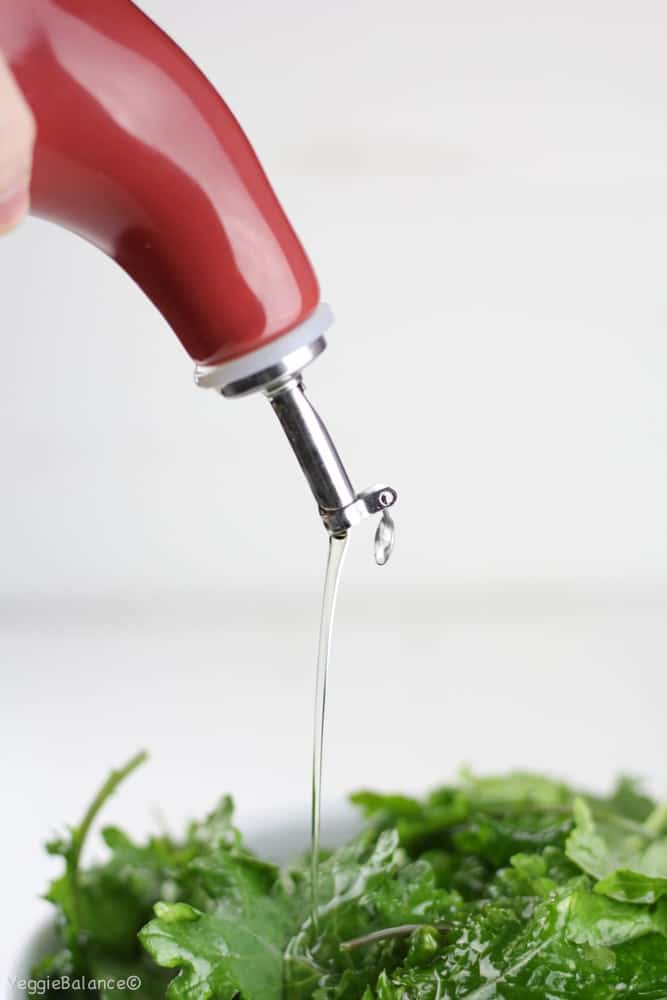 Kale. She is so beautiful.
Eating her raw is bitter, deadly, and slowly takes years off my life.
I've tried to like her, I really have. No need to try anymore.
Heaven Ingredients in Healthy Kale Lemon Salad:
Fresh, Crisp Kale
Freshly Juiced Lemon
Extra Virgin Olive Oil
Salty Fresh Parmesan
Sweet Golden Raisins
How the heck can those simple ingredients really hide the taste of Kale? I know, believe me, I know.
I came to one conclusion. It is magic.
How To Make The Day Before and Store this Kale Lemon Salad for Days.
My sister used finely chopped curly kale which has a thick texture to it. If you can find it organic in your local grocery store, that is my first recommendation.
For some odd reason, organic Kale bunches are not available at my grocery store, so I purchased baby kale to substitute.
It works, however, the baby kale tends to soak up the dressing more and makes it almost impossible to make and store for a couple days.
The finely chopped curly kale wilts far less than the baby kale. My sister will make her salad with dressing and can store it for a couple days to eat.
Speaking as a converted 'Kale Hater', this salad is phenomenal and perfect to get our waistlines in shape for the approaching summer months.
Mexico is a month away. It's go big with this Kale Lemon Salad or go home.