One Pan Quinoa Enchilada for those quick weeknight dinner meals to the rescue. Toss it all in one pan and dinner is served in under 30 minutes. Mexican flavors, a meal made in under 30 minutes AND only one dish… Heaven. (Gluten Free, Dairy Free)
Recently I've come to realize that I have a very unhealthy attachment to Mexican flavors. It's pretty much the only thing I crave on a 24/7 basis.
With that attachment comes the need to find more ways to get delicious taco-esque flavors into my belly to change things up. Say hello to the amazing One Pan Quinoa Enchilada dish.
It is everything weeknight dinner dreams are made of.
One Pan
10 Ingredients.
Under 30 minutes.
MEXICAN FLAVORSSS!
Like I said, weeknight dinner dreams.

MY LATEST VIDEOS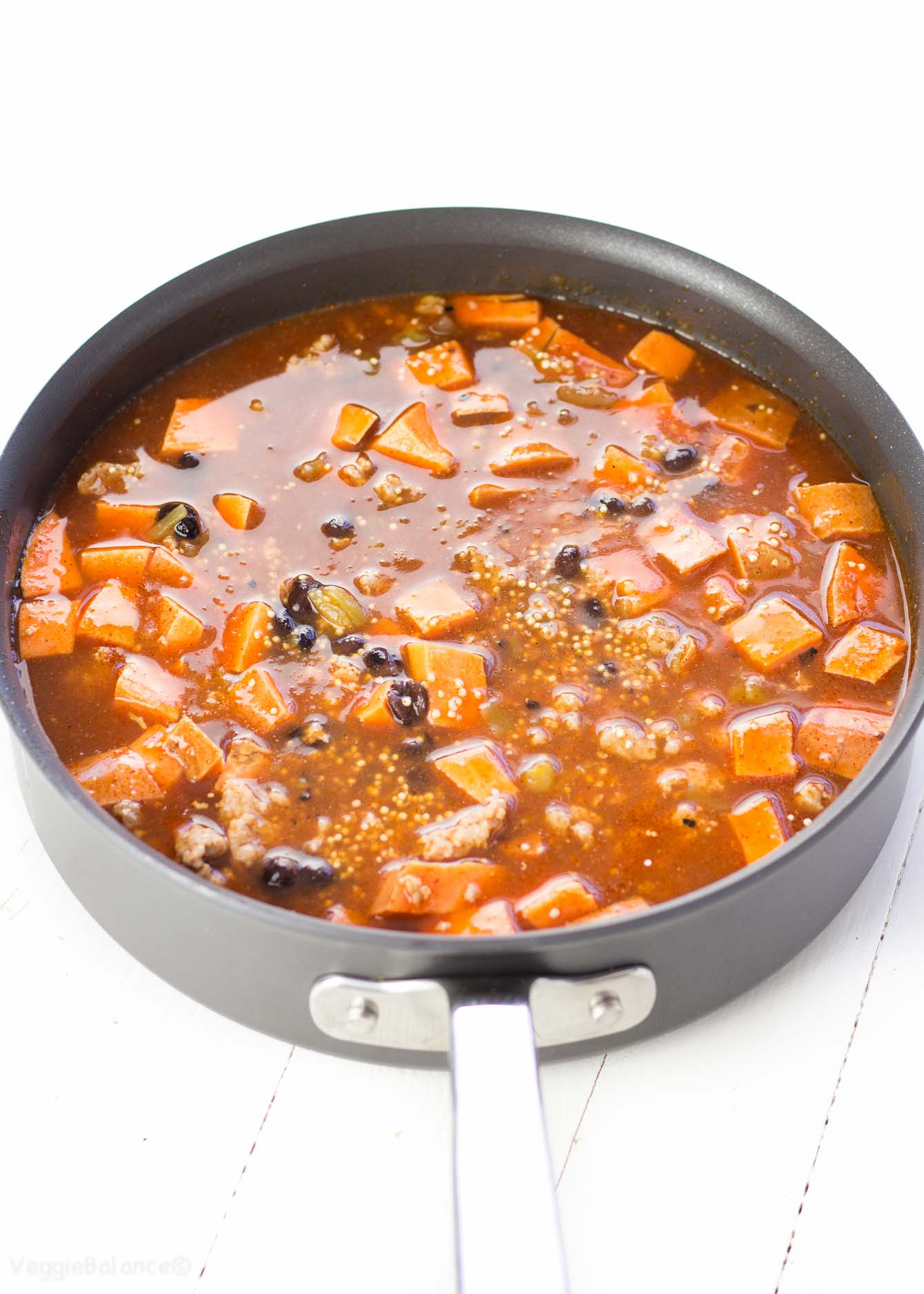 It is delicious AND makes amazing leftovers – just keep on winning with this dish.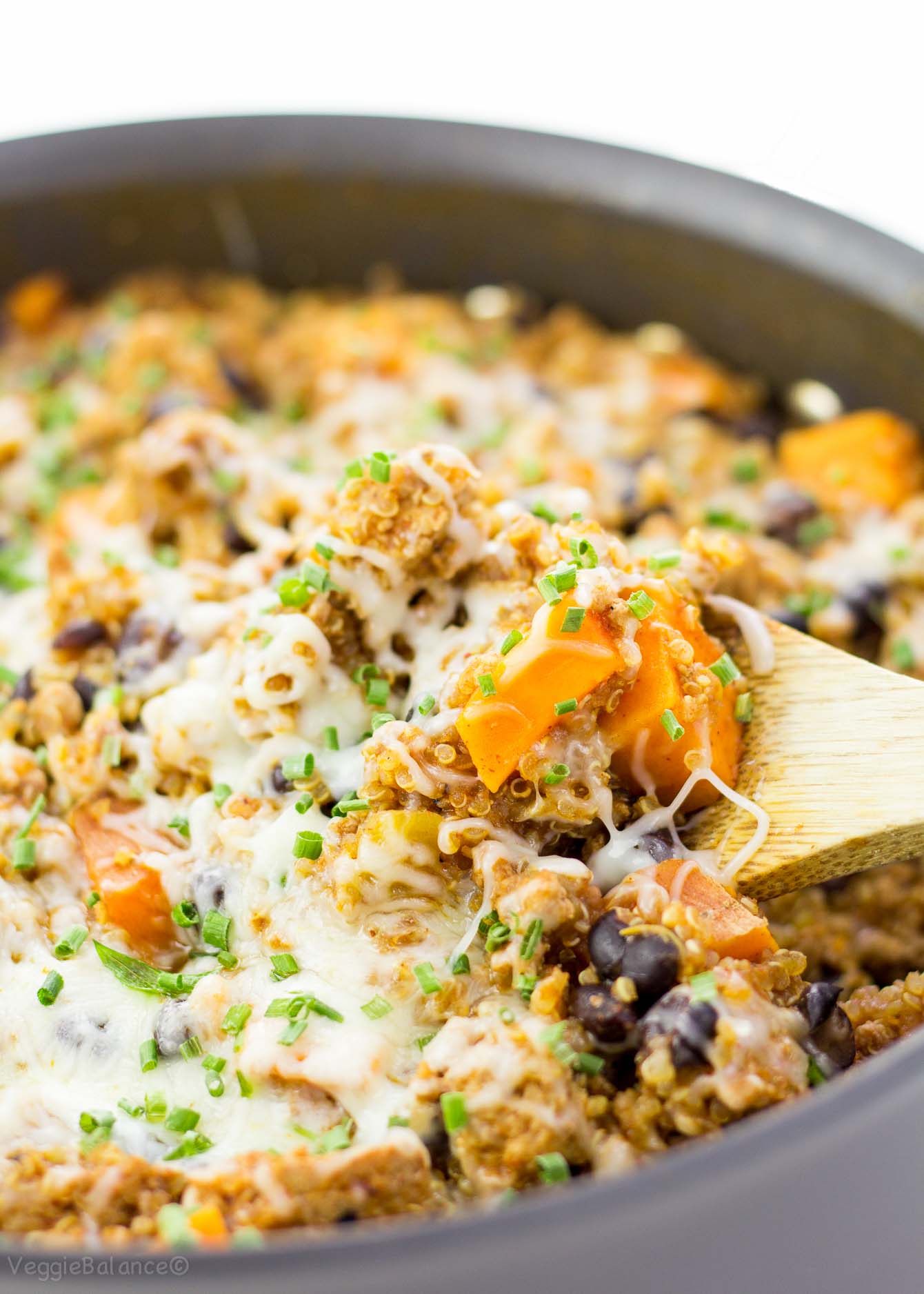 After spending  5 days in Jamaica lounging around in the sun, eating and drinking 24/7… the desire to actually cook dinner is pretty much non-existent now that we're home.
Since you already know I pride myself on being a lazy cook – you have to know it's gotten worse post-vacation.
If I can't throw it all in one pan and do absolutely nothing but eat it in 30 minutes, it's not happening in my kitchen.
Microwave nachos, for example, are our fall back meal whenever we have no desire to adult and make a "real" dish to devour.
However, there are only so many days you can fall back on the same meal, that's when the Quinoa Enchilada dish comes into play.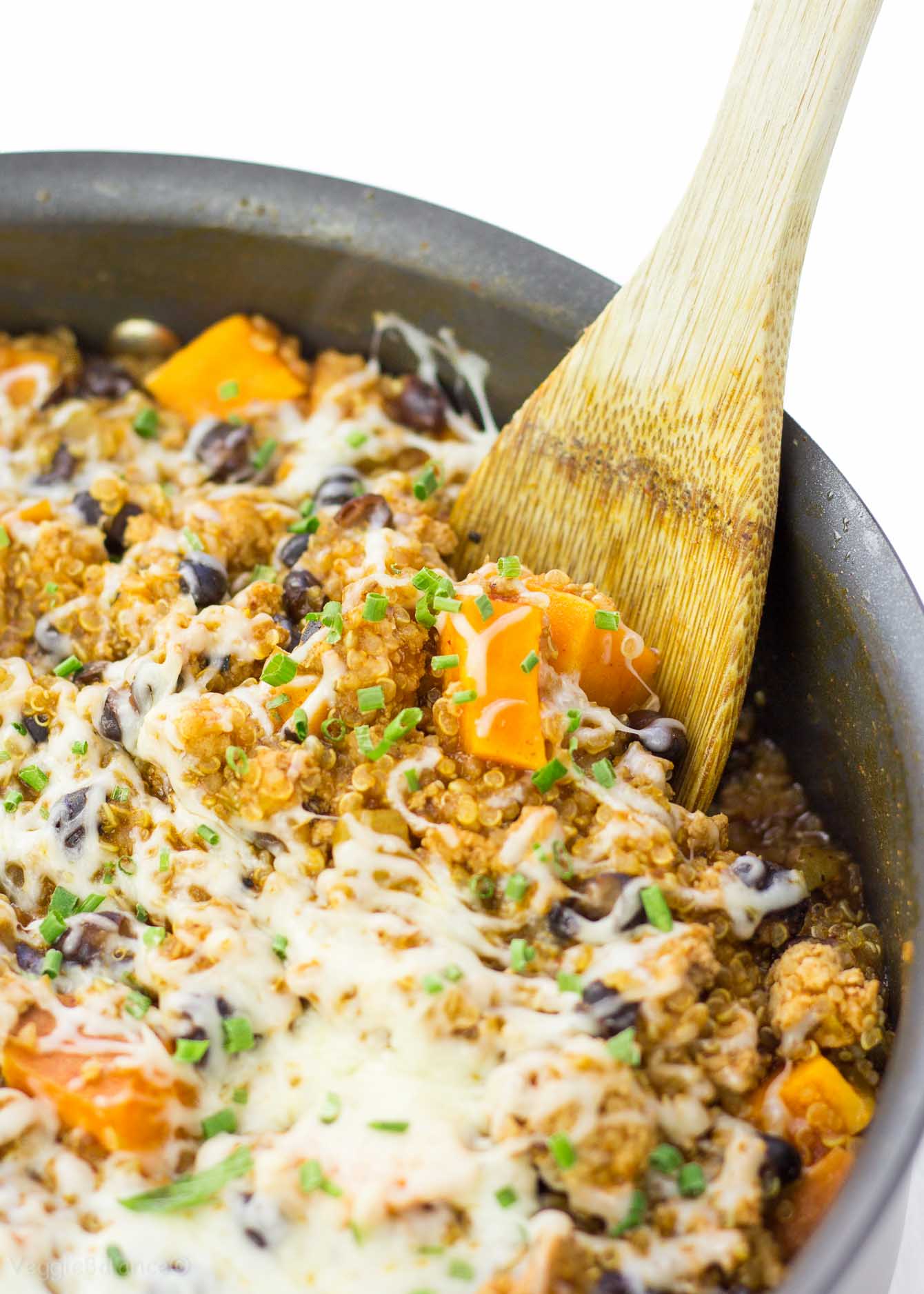 It goes without saying, I needed some real adult food in my life. Since my Mexican Flavors were surely lacking in Jamaica that's about all I crave right now and this Quinoa Enchilada dish puts everything I need in one pan.
Where dreams are made, and I mean it.
Come join me and be a uber super duper lazy cook with me. I know you are out there.

Weight Watcher SmartPoints: 6