Gluten Free Peanut Butter Cookies that are the real deal. Packed full of peanut butter flavor and perfectly mimicking the classic peanut butter cookie you grew up loving.
(Gluten Free, Dairy Free, Vegan Friendly)
I've made a few different peanut butter cookies over the years, however they've always been with a healthy twist.
Don't get me wrong, those versions are delicious but there is something about a classic peanut butter cookie that a healthy version can't recreate.
It might be the brown sugar, creating those chewy cookie edges while the center of the cookie remains soft. It's cookie magic.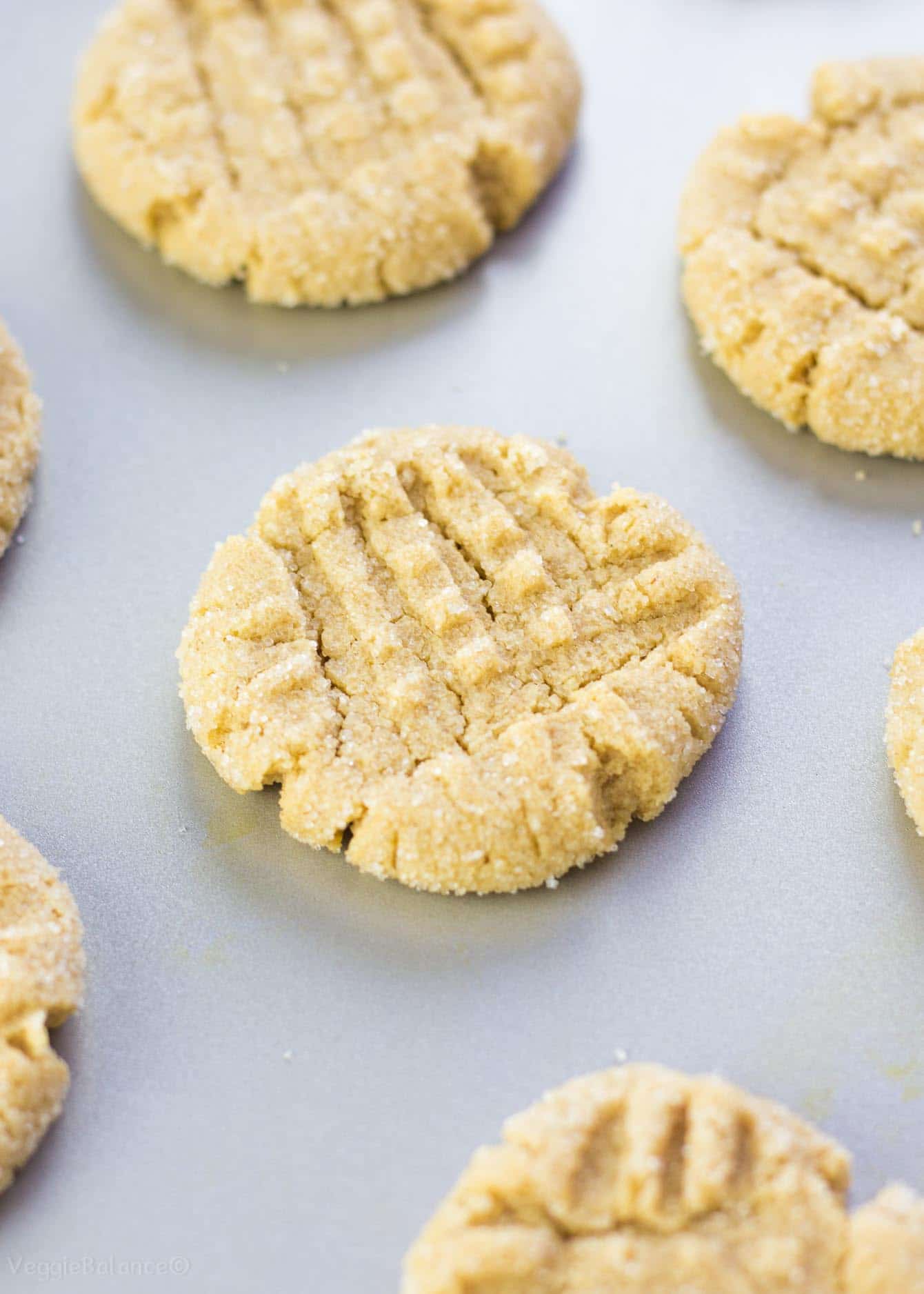 These cookies (or any kind of cookie in peanut butter variety) are the key to my husband's heart. We typically make the healthier versions for him but there was a special occasion where the real deal seemed fitting.
If you are just gluten-free or also need dairy-free and egg-free, these cookies have been tested out both ways. R and I were divided on this one. He actually preferred the egg-free and dairy-free version.
I thought both were really good, but I was slightlyyyyy bias to just the gluten-free version.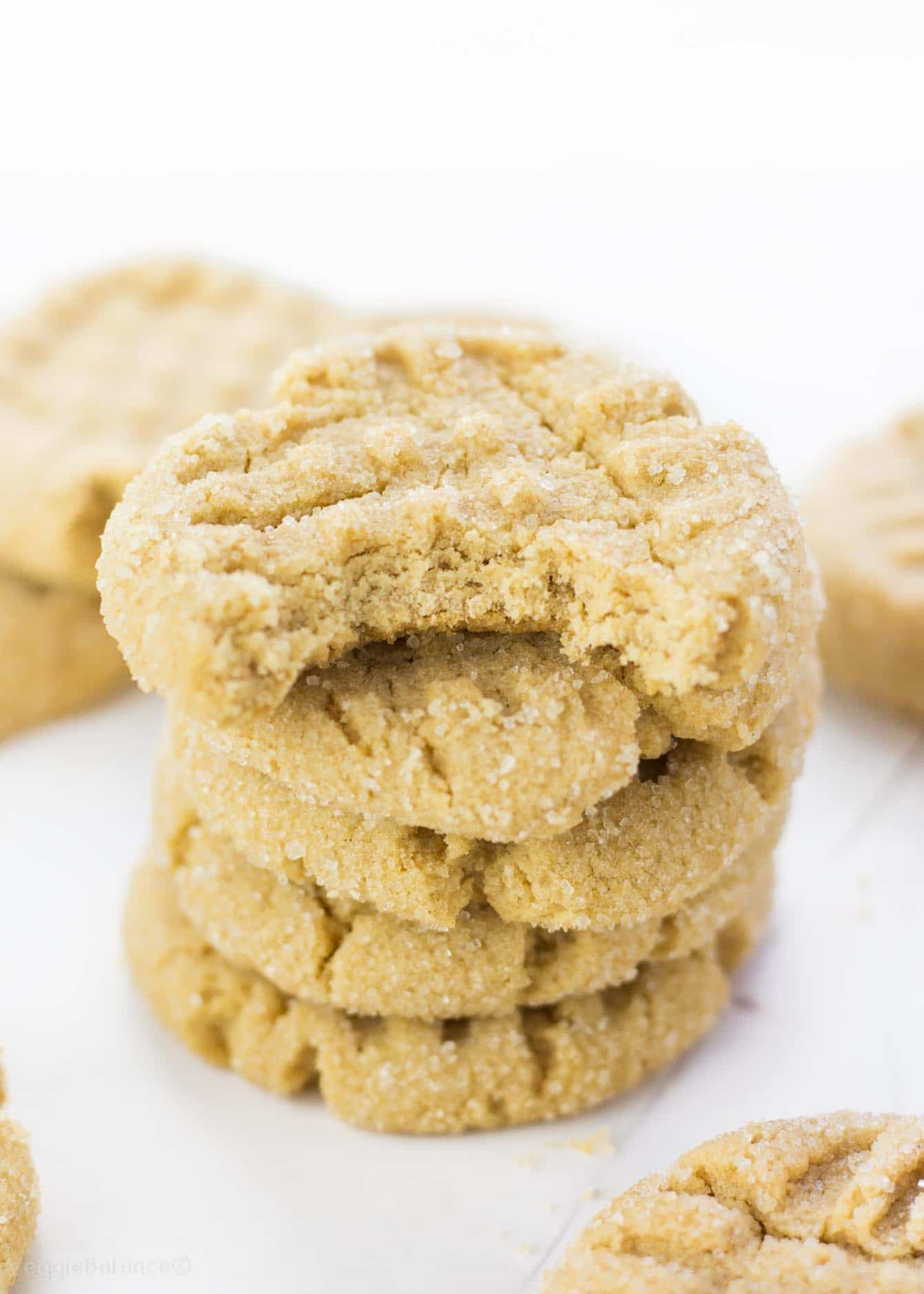 Regardless, whatever your diet calls for these cookies can be made to fit your needs.
The night before R deployed, I made a batch of these just for him. I tucked a little note into the container for him to read later while making his way across the world.
A container full of cookies and a little note. If that isn't love, then I don't know what is.
I do know that whoever you may make these gluten free peanut butter cookies for – they will be a happy person.
Heck, even if that person isn't gluten-free, they'll have zero clue they actually are gluten free cookies and that, in my opinion, is a total win. 😉