Gluten Free Pumpkin Bread recipe that is good for you! This perfect quick pumpkin bread is made in one-bowl to satisfy all those pumpkin and fall cravings.
(Gluten-Free, Dairy-Free, Low-Sugar)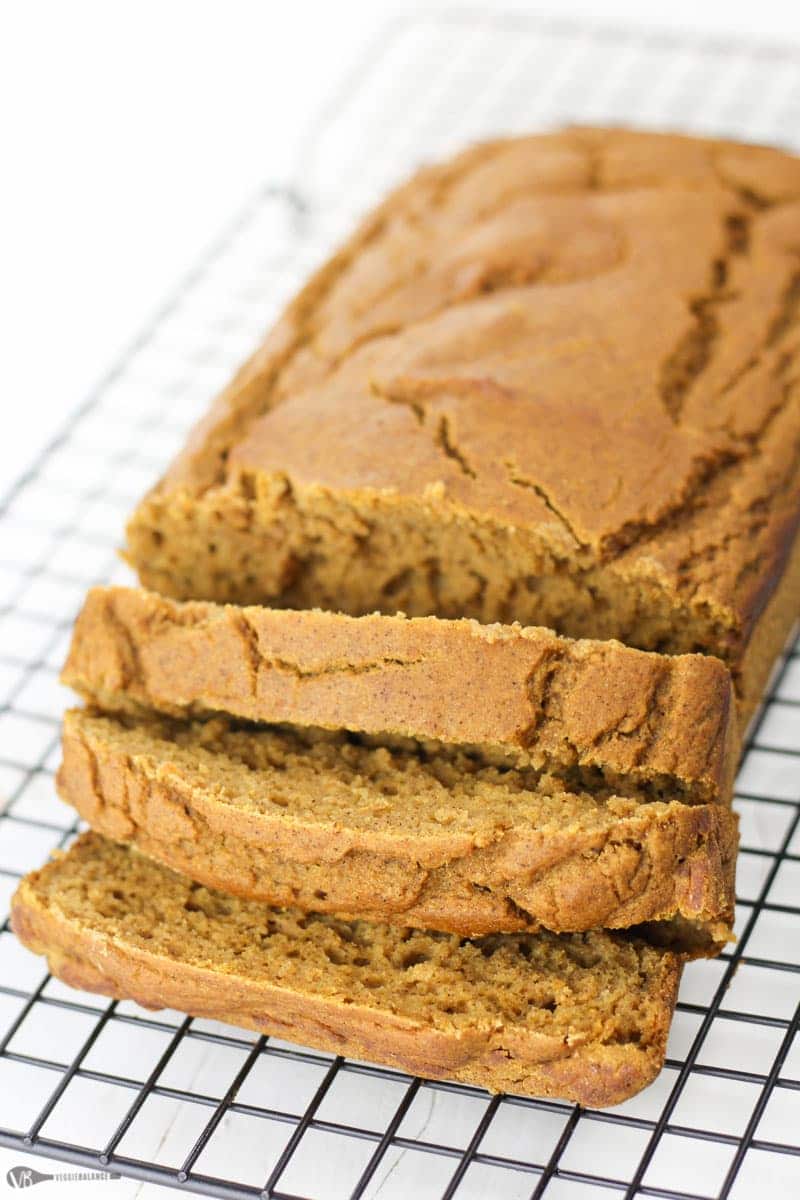 Are we too late to the pumpkin craze?? No? Good.
I figured everything pumpkin is perfectly acceptable as long as it's before Thanksgiving. Believe me, you're going to want to make this Gluten Free Pumpkin Bread before the pumpkin craze ends. In our household the pumpkin craze never really ends though, we will making this gluten-free pumpkin pie and these pumpkin soft baked cookies year round if I am honest.
I love pumpkin, but more specifically I love what comes with the pumpkin craze–cool crisp mornings, weekends spent picking apples at the apple farm, the fireplace roaring in the VB office.
Oh, and let's not forget the flannel shirts. I love flannel shirts. #Obsessed
It's that time of year when you want to sit down with a cup of hot tea, look out at the colorful trees, and eat a warm-out-of-the-oven slice of pumpkin bread. Or every slice.
Ingredients you'll need for this Gluten Free Pumpkin Bread
Pure pumpkin puree
Eggs
Sugar
Salt
Baking powder
Baking soda
Pumpkin spice
Gluten-free flour blend
Almond Milk
Have all these ingredients on hand? Good, get baking. 😉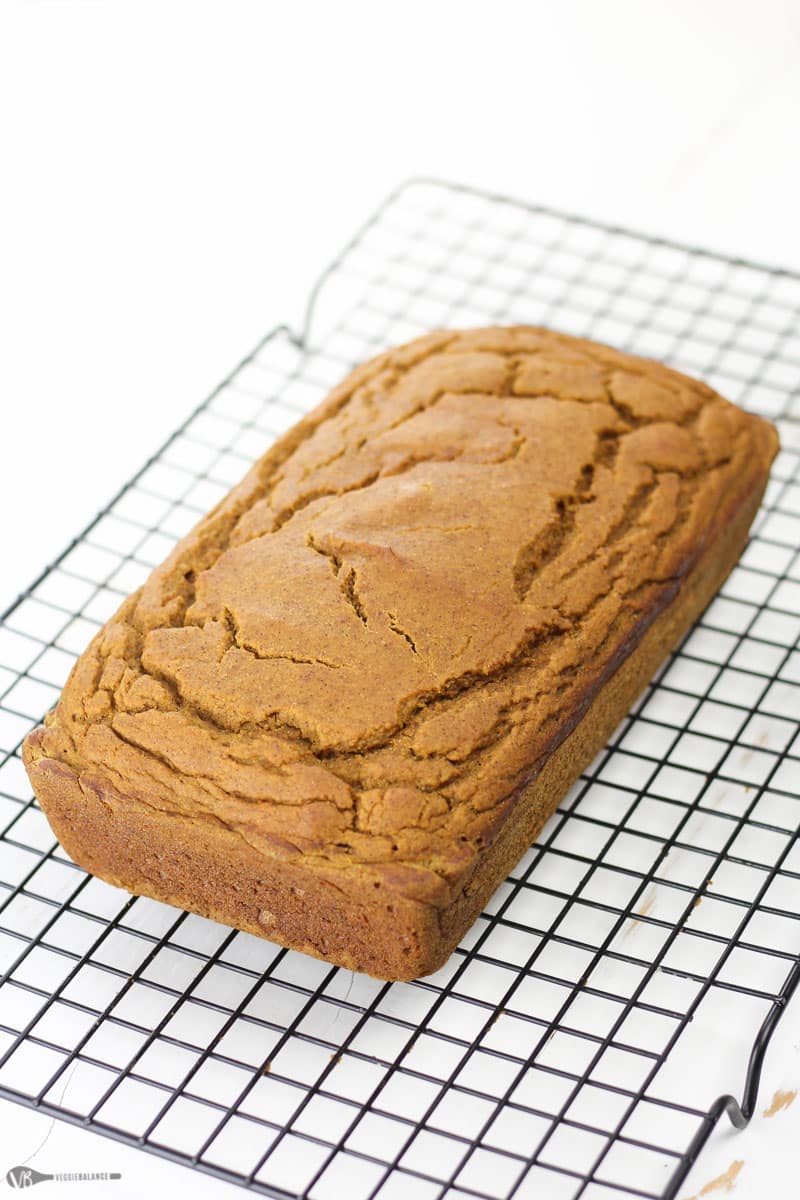 It's definitely safe to say, this time of year brings out those perfectly fuzzy and warm feelings about life for me.
If you haven't figure it out yet after all these years following, I'm kind of a introvert. I love being home, I love quiet mornings, I especially love sitting at the fireplace for hours just watching the fire.
Or the time spent in the quiet kitchen, whipping up a fresh batch of quick gluten free pumpkin bread.
Not to mention listening to elevator music while I write this post. I look out my office window and observe cold sleeting rain coming down, I'm perfectly fine where I am at. #WarmFuzzyFeelings
Enjoy those cool mornings, rainy days, and pumpkin everything days. Before you know it it'll be winter.
Winter is coming. 😉