Spinach Mushroom Quinoa Egg Cups for those quick out of the door mornings. Meal prep done right with these healthy egg cups to keep you full for the rest of the day. (Gluten-Free, Low-Sugar, Dairy-Free friendly)
Meal prep Sundays? Everyone is doing it. Join in the coolness. Be the meal prep cool kid.
Whipping up a batch of these quinoa eggs cups packed with spinach, mushrooms and a dash of tangy cheese is exactly what should be on the to-do list for meal prep Sunday.
Full transparency: I wish I could say I've got my sh** together enough to actually do meal prep. Realistically at this point, I'm just trying to survive.
Which equates to applesauce, protein bars and taco salads. Oh, how I wish I wasn't telling the truth right now, but seriously that is all I can muster together at this point.
Survive. Just survive. I will survive …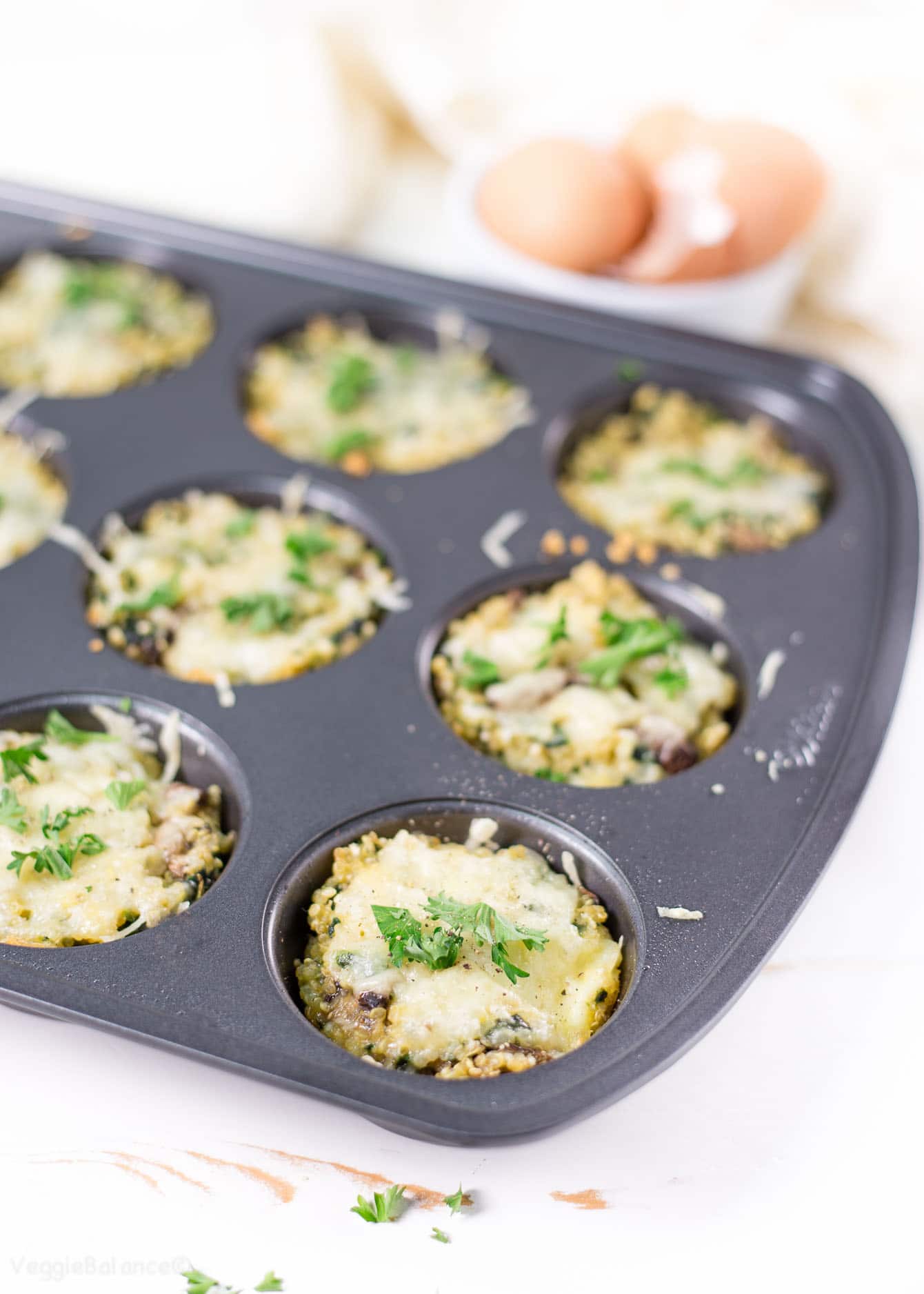 Moving into a new place (AGAIN) and just a few days later flying out of the country. Yeah, meal preps will happen when we return.
R just last night said how much he can't wait to have a routine again. I hear you baby, loud and clear.
What's on the menu when we return? You guessed it, these Spinach Mushrooms Quinoa Egg Cups!
With R still leaving for work at 5 a.m. he really does not have the luxury of being surrounded by healthier food all day. (Yeah, I know I'm a lucky one.)
Something quick and to-go really is a must. Just like our overnight blueberry overnight oatmeal, a personal favorite of mine.
But these egg cups are so much better in terms of snackability and healthy food on-the-go.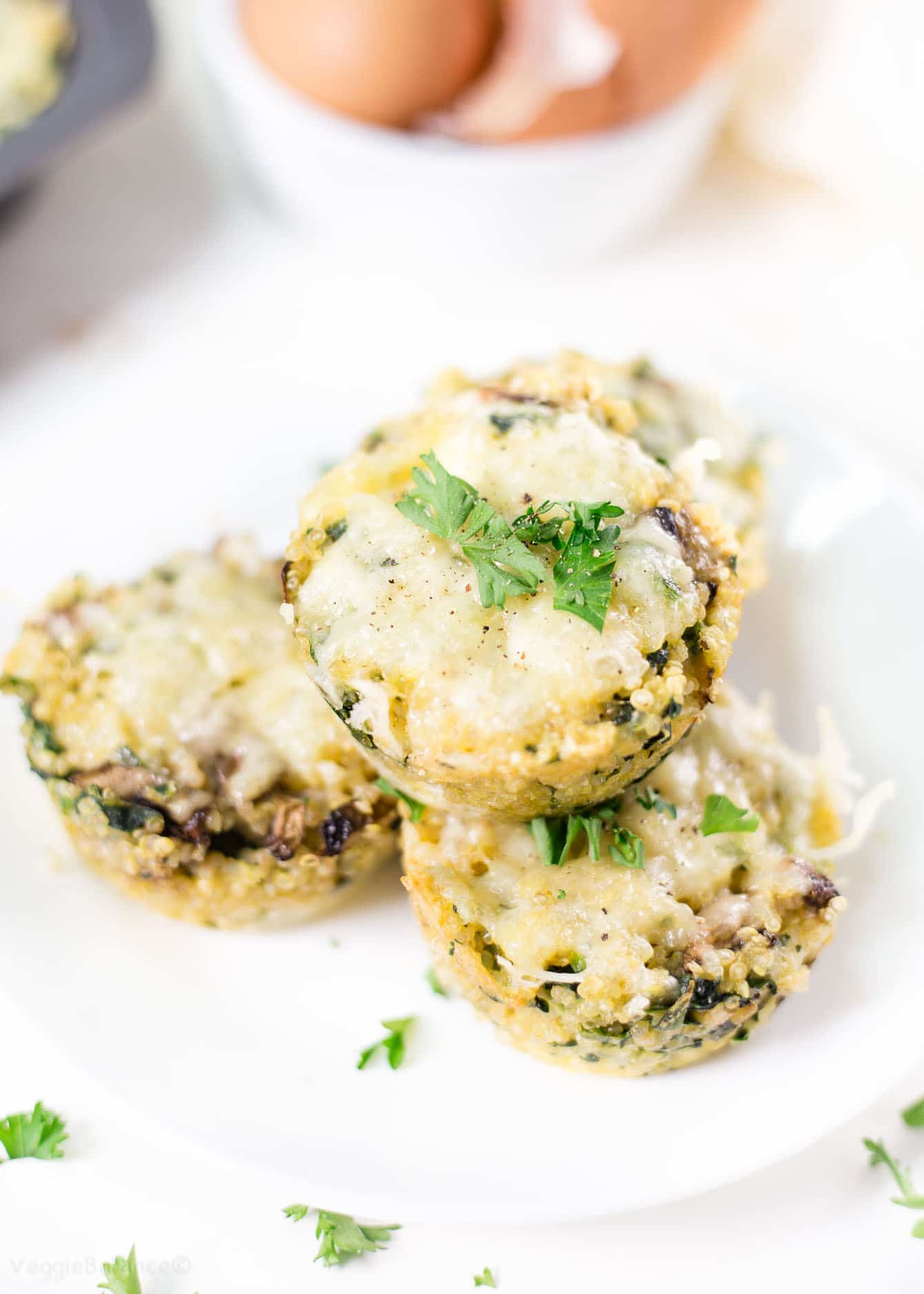 So I guess the whole point of my story today? Don't be like me right now. Be awesome instead and plan your meals with these Spinach Mushroom Quinoa Egg Cups.
check out just how easy this is to make!