Peanut Butter Jelly Thumbprint Cookies – the sweet, sweet taste of childhood in cookie form. A perfect peanut butter cookie base chocked full of flavor with a raspberry jelly thumbprint. You would never guess they are, in fact, gluten free.
(Gluten-Free, Dairy-Free, Vegan friendly)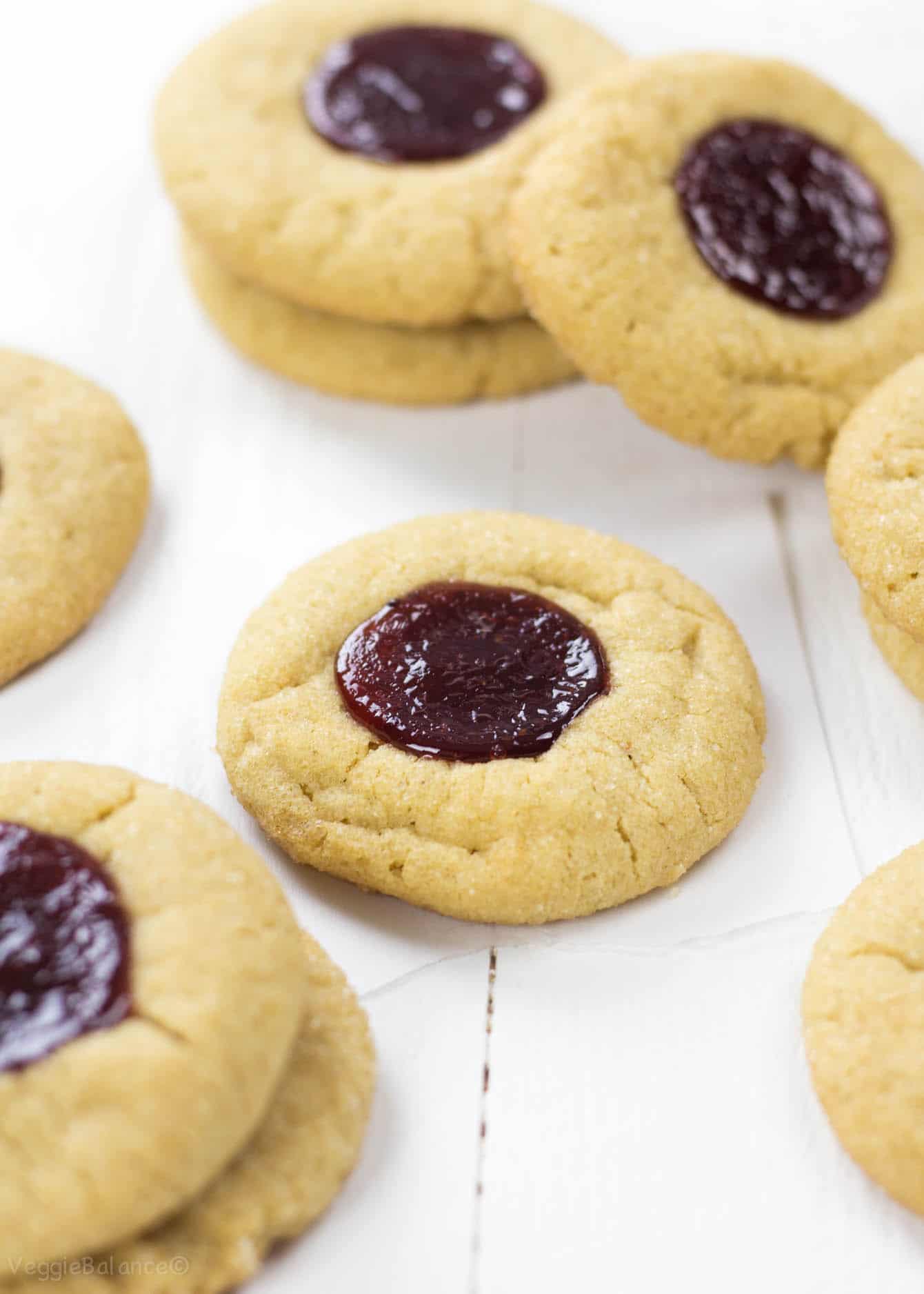 Oh, the classic Peanut Butter Jelly for lunches. Happy memories and still a favorite of mine in adulthood.
Granted, I don't eat gluten-free bread that often but an afternoon snack quickly comes together with some crackers, peanut butter and jelly just like I used to make after school when I was growing up – it definitely hits the nostalgia spot.
After many batches made amid perfecting this peanut butter cookie base, I wanted to change it up a bit, alas Peanut Butter and Jelly Thumbprint Cookies were born.
There is no denying these flavors are meant for each other!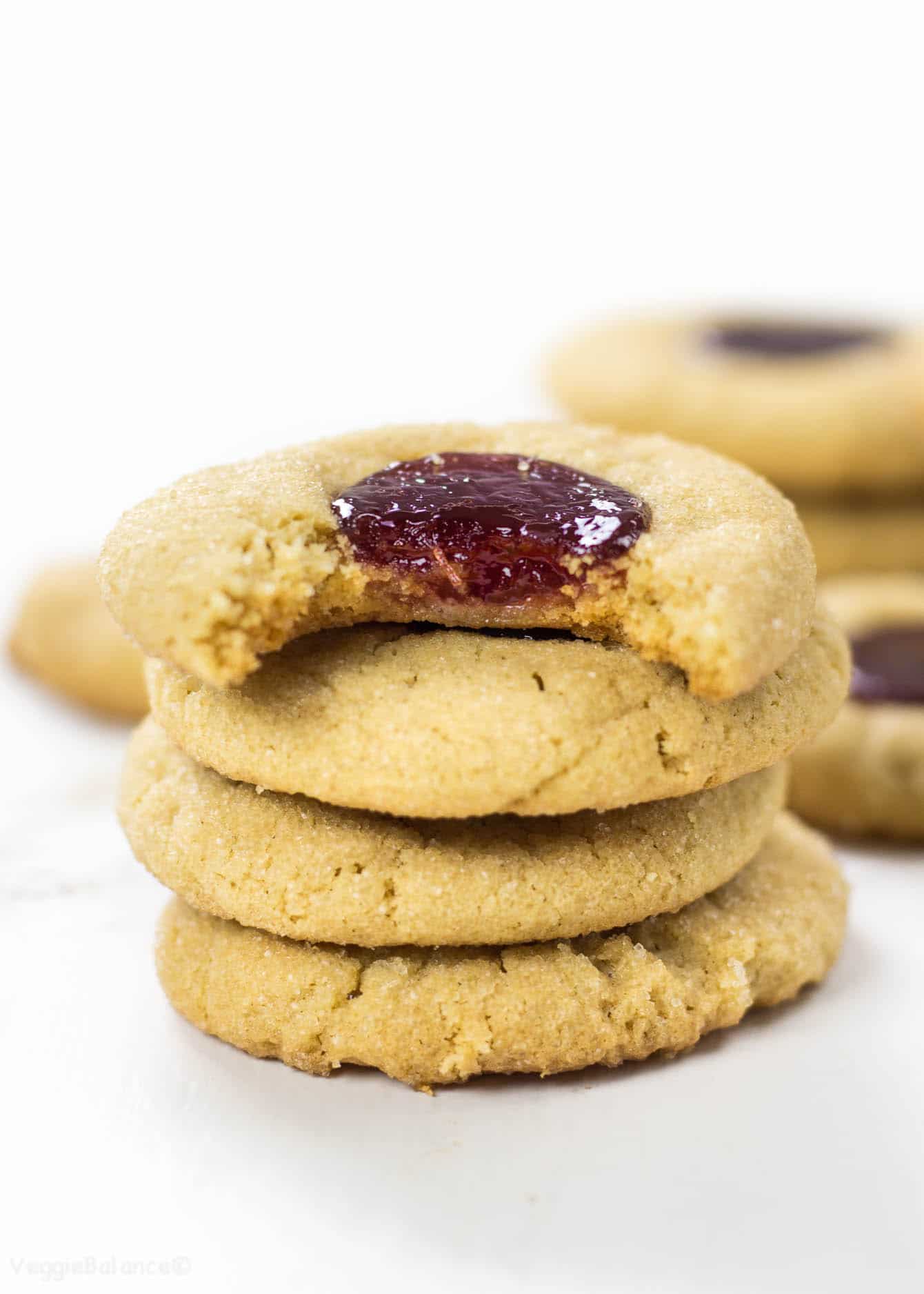 I still crave a peanut butter jelly sandwich once in awhile.  The problem is I don't have bread around because I've yet to find one I really like (but I honestly haven't tried too hard.)
It's true, I love these french bread loaves for garlic bread and that sort of thing. I also just recently had these english muffins sent to me which are going to be clutch to have while traveling. Naturally I find myself needing more carb-loaded foods while traveling, instant energy needed I guess is why.
Right now I'm finding the need to go back to my childhood with these Peanut Butter Jelly Thumbprint cookies. Take me back to those relatively carefree days, pretty please.
Perhaps the best part of the last year tackling gluten-free baking (and actually getting good at it) is that I no longer feel restricted by my diet.
I totally understand where people are coming from by thinking they are never going to eat real food again, but it's far from the truth.
For example, we have these freakin' delicious and moist Gluten-Free Peanut Butter Jelly Thumbprint cookies! That is not being restricted. That is practically taking the spoon into a jar of peanut butter than a scoop of out of the jelly jar with wild abandonment.
You've never done that before? Don't judge what happened back in my college days. … Or last week. This flavor combo truly never gets old for me. Let's get baking.