Strawberry Asparagus Quinoa Salad recipe packed with fresh ingredients and bringing the taste of sweet, sweet summer to the table. (Gluten Free, Dairy-Free, Vegan Friendly)
Summer summer summertimeeeeeeeeeee.
That's what goes through my mind while I am making and eating this Strawberry Asparagus Quinoa Salad.
I can't believe school is about to start again, Fall is on its way and oh-my-word my new cookbook is coming out!
Do you ever feel like life's going by so fast … but at the same time you look back and just within the last couple months SO MUCH has happened? That is where I am at right now.
Slow down summer, slow down.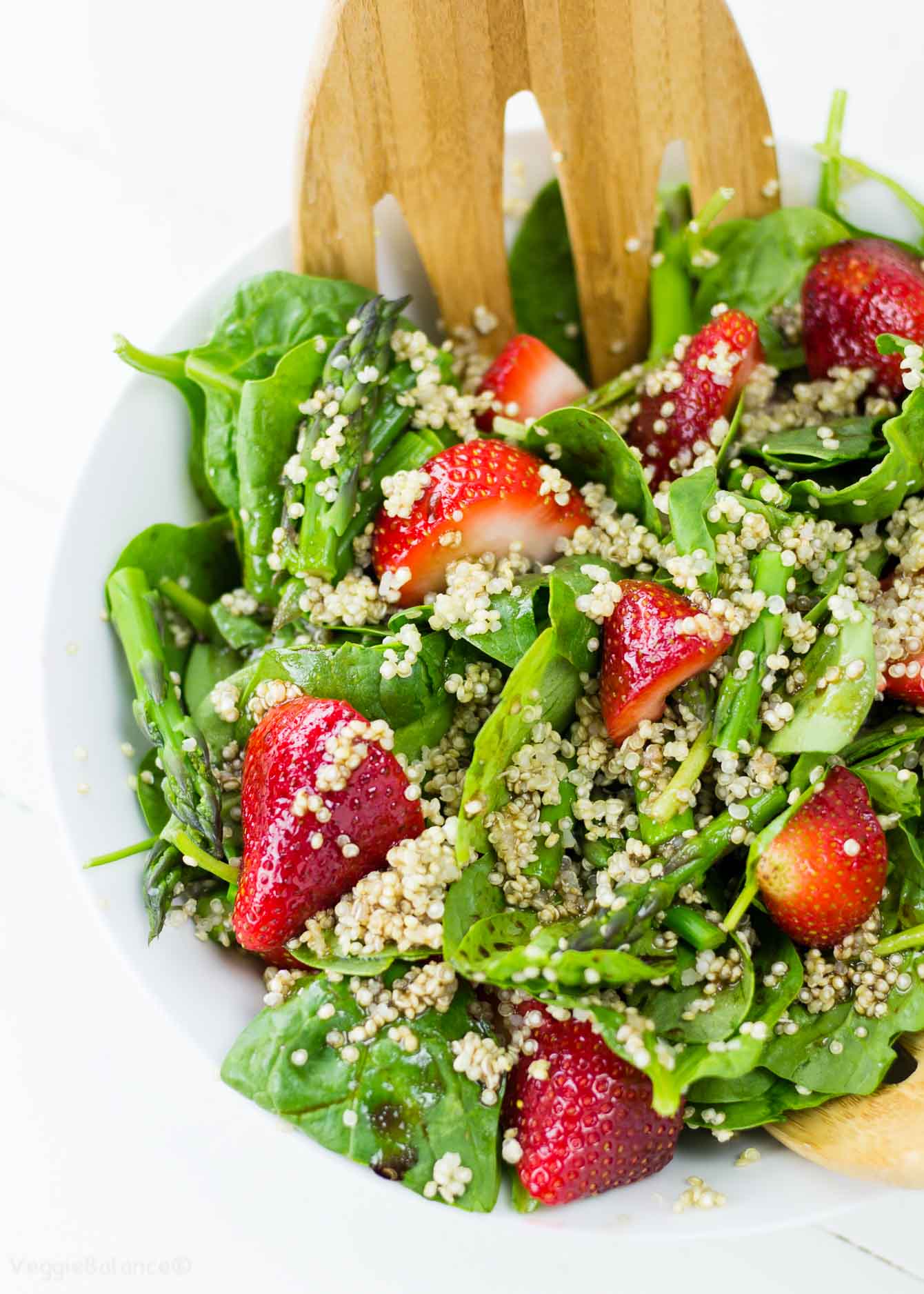 So I sit down on my back porch with a glass of wine and a hefty bowl of this healthy strawberry quinoa salad, savoring the taste of summer with every bite.
I just got back from a trip hiking through the Redwoods and driving up the 101 Highway along the coastline.
I will be definitely sharing more – it was a interesting trip for gluten-free, something you would not expect at least.
I did, however, do something totally out of my normal. I drank wine EVERY single day. I never drink that much and it was just absolutely impossible not to.
I have officially had the best Pinot Noir and Cabernet EVER there. Without a doubt.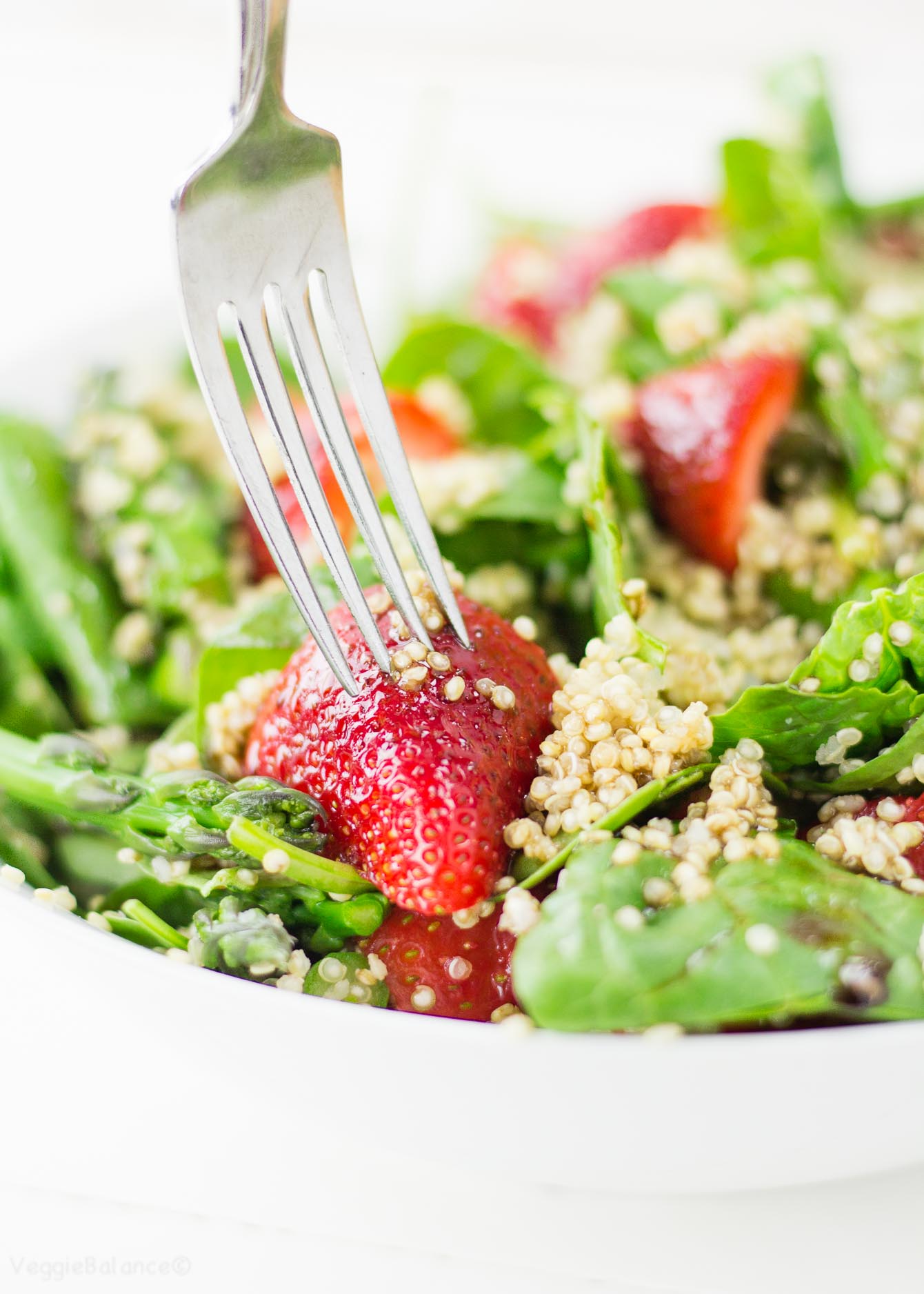 If you love red wine and love being surrounded by beautiful mountains and trees, you'll have to wait for my travel post. Totally worth a trip.
I did, however, need a total reset for my body.  I relied on one of my go-tos (besides my favorite taco salad.) This Strawberry Asparagus Quinoa Salad is exactly what I need to reset and detox my body.
As much as I love red wine, it goes alongside with chocolate and ice cream. If I could survive off it, I would. We all know that wouldn't be the healthiest diet.
However, pairing this salad with a decent red wine or cold sangria while sitting on the deck… it's all about compromise.