Taco Pasta Salad recipe made in just 15 minutes. So easy to make with healthy, all-natural ingredients. In no-time you'll have the perfect Easy Cold Taco Pasta Salad for the cookout.
(Gluten-Free, Dairy-Free, Vegan friendly, All-Natural)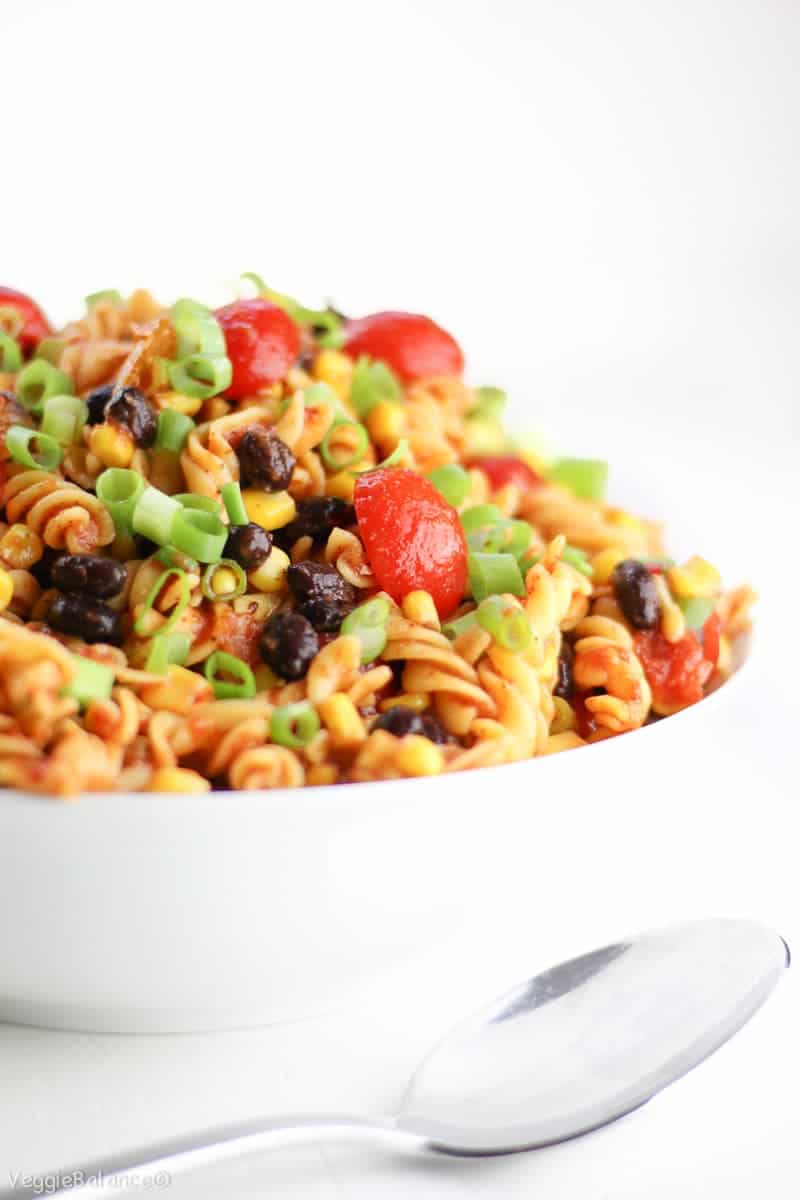 I love my job. I get to make every delicious dish that comes into this ADD brain, then I get to share it with you amazing readers, and finally my favorite part:  I get to sit in our office with a bowl and eat spoonful after spoonful of this epic Taco Pasta Salad. // That really happened.
This easy Taco Pasta Salad recipe is going to knock your socks off.
Lover of Mexican food? // I mean, everyone is obsessed with Mexican food, right? Good.
This cold pasta salad takes form for yet another way to stuff my face with yet another Mexican dish. Life is good.
So we will now be switching from taco salads to taco pasta salads on a weekly basis, mmk? Sounds good.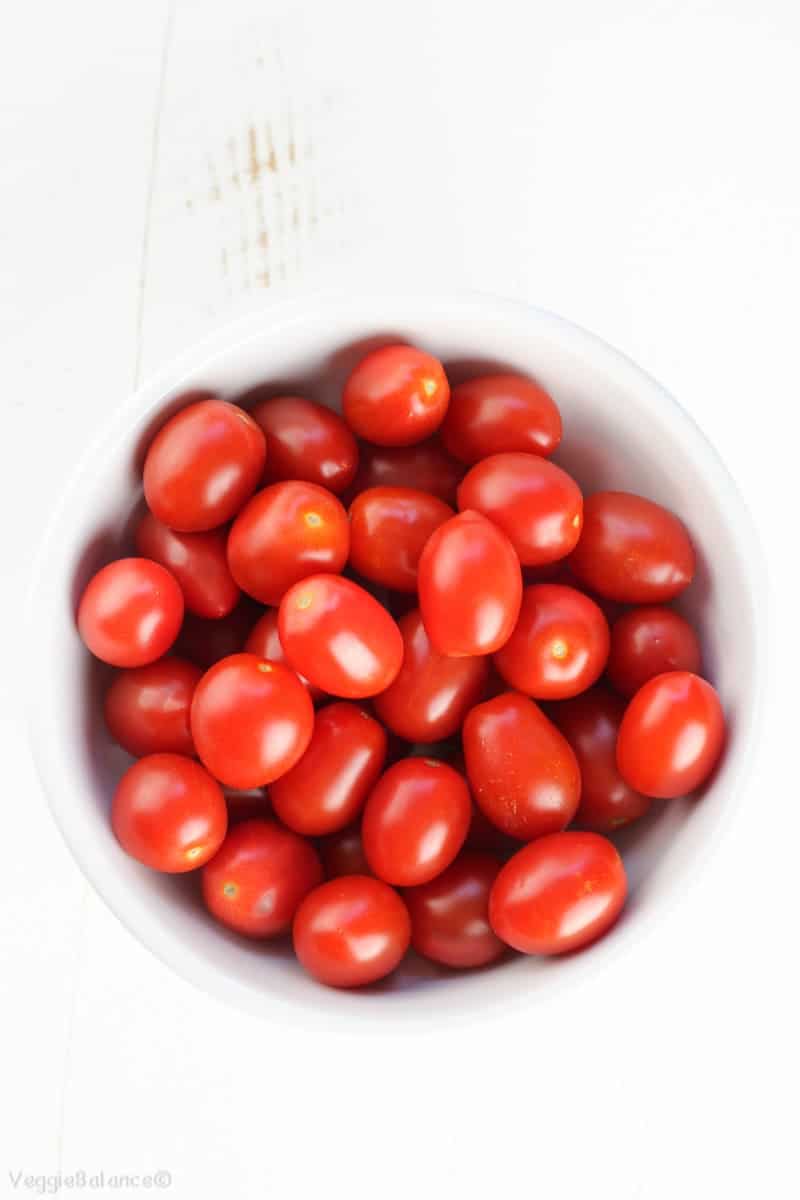 The Saucy Sauce in our Taco Pasta Salad
This pasta salad does not have one ounce of processed ingredients in it. It is made with those beautiful babies above. // To people who can eat cherry tomatoes whole: You are amazing.
I just can't. I've tried many times. However, add them sliced into a saucy homemade taco sauce and we are in business.
Taco sauce pretty much completes any Mexican dish. This Taco Pasta Salad is no exception.
It is made with my homemade Ortega Copycat Taco Sauce (such an oldie but goodie recipe). Thousands of people come to this recipe every week. The reason is, well, it's delicious and void of processed ingredients.
Pretty much, she is the star.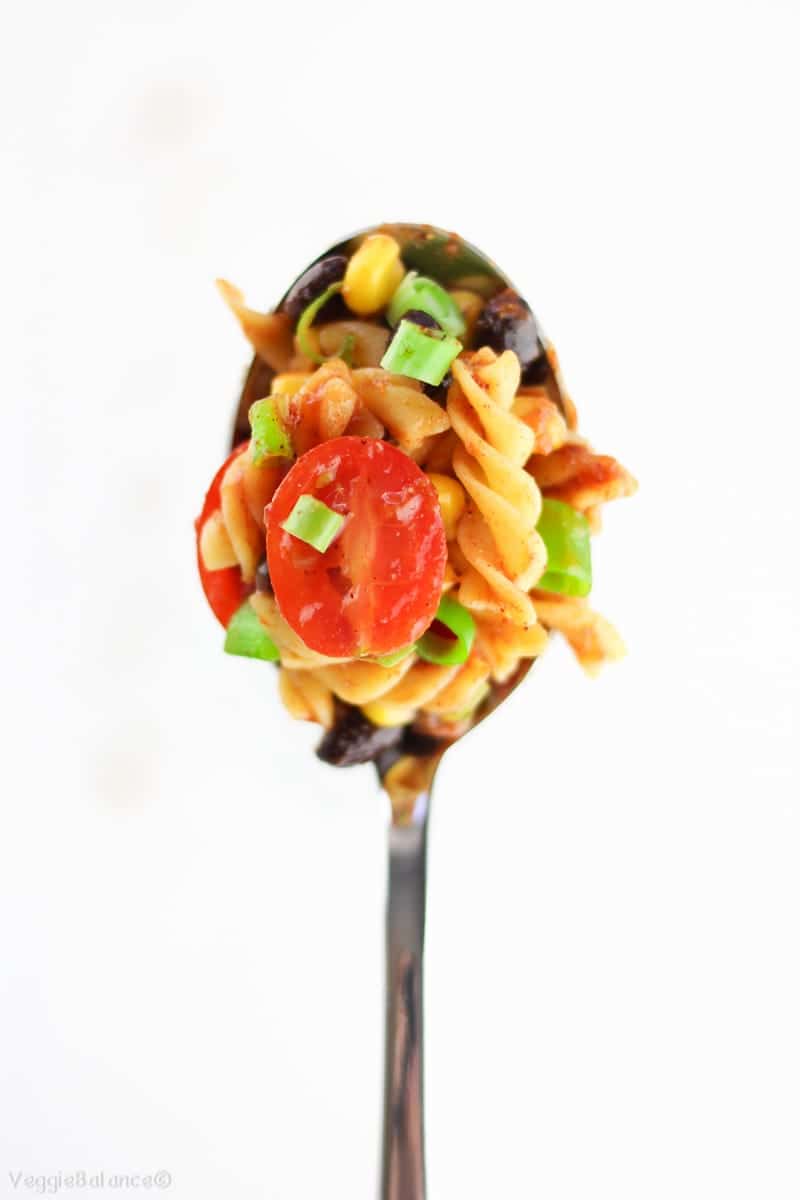 Want to hear the coolest thing about this salad?? This dish is entirely gluten-free and dairy-free!
If your body can tolerate it, you are more than welcome to add a little cheese and sour cream to your bowl before serving. If not, no worries; it's still seriously and deliciously epic.
How to Work with Gluten-Free Pasta if you are using it in this recipe
Excuse me while I shovel spoonful after spoonful of this cold Taco Pasta Salad into my mouth. All things are right with the world when there is a huge bowl of this in front of me.