Brownie Bowl recipe here for the summer! The perfect chocolaty, fudgy vessels to carry your ice cream. It's Brownie Bowls for the WIN!
(Gluten-Free, Lower-Sugar, Dairy-Free & Vegan Friendly)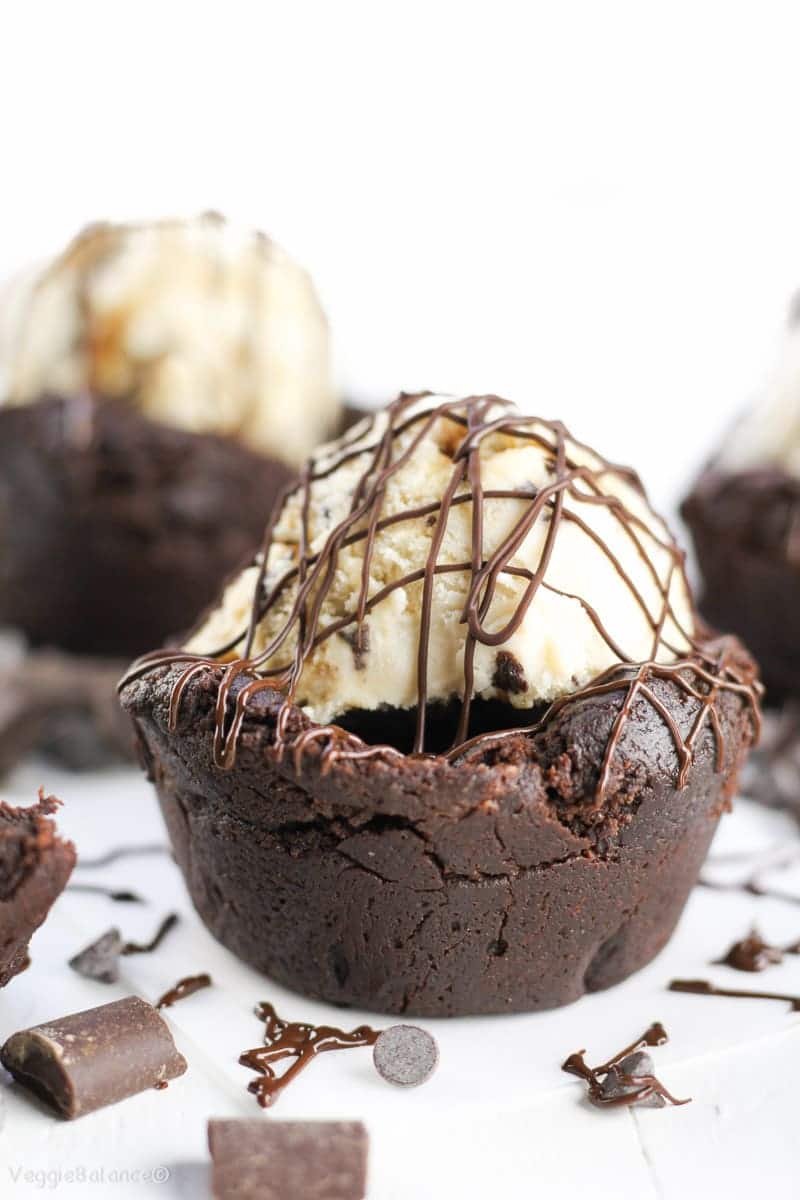 Man, where do I even begin with these brownie bowls? How about something like this.
Note to Self: Happiness is totally possible when brownies are involved.
I know we've all seen these simply made brownie bowls roaming around on the Internet—you know, the ones with just two cupcake pans smushed together. Brilliant? Yes. I have one problem with it, though.
It tells you to use a box of brownie mix. Ummm, OK . . .
But what about people with food allergies?
Or people who need lower-sugar?
Or those who just want less processed food in their diet; the ones who ask themselves, "wtf, why is that in the ingredients list?!"
Solution: These gluten-free, dairy-free, vegan friendly, lower-sugar brownie bowls.
VOILA!
Hello beautiful.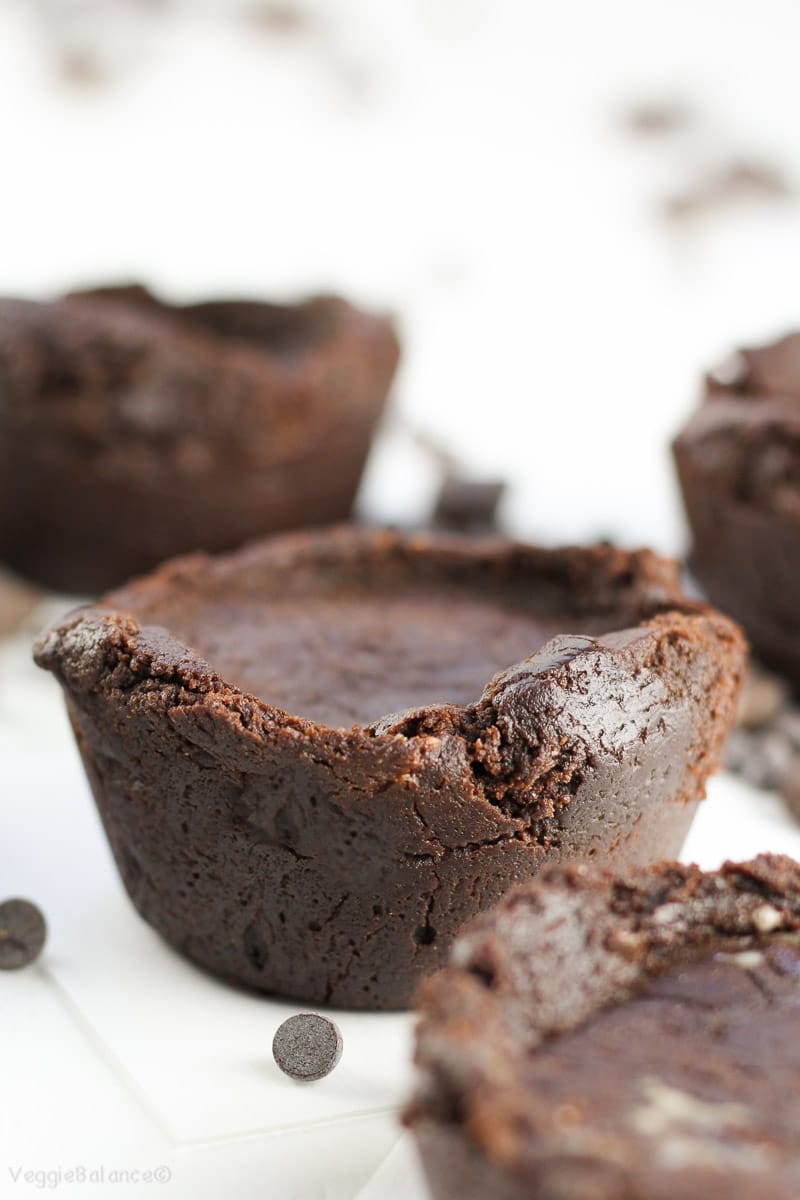 Now, I figure we need a chewy, gooey and fudgy brownie set-up to make these work. I'll pass on the cake-like brownies for this one.
Guys, I have just the recipe.
Remember these cream cheese swirled brownies? // Also totally ERMAHGERD status.
Turns out I was right!
How to Make Brownies in Brownie Bowls
Place this brownie goodness into a well-greased muffin pan, bake, and after pulling it out of the oven, grease the bottom (the backside) of an additional muffin pan and press gently until little brownie bowls are born!
TIP: Let them FULLY cool before removing from pan.
Now, if you don't have two sets of the same muffin pans, a simple drinking glass that is smaller than the diameter of your muffin tins will work.
What to Top into your Brownie Bowls.
We've got options. Ranging from Vegan to Oh so decadent Ice Creams.
Now here comes the extremely fun part.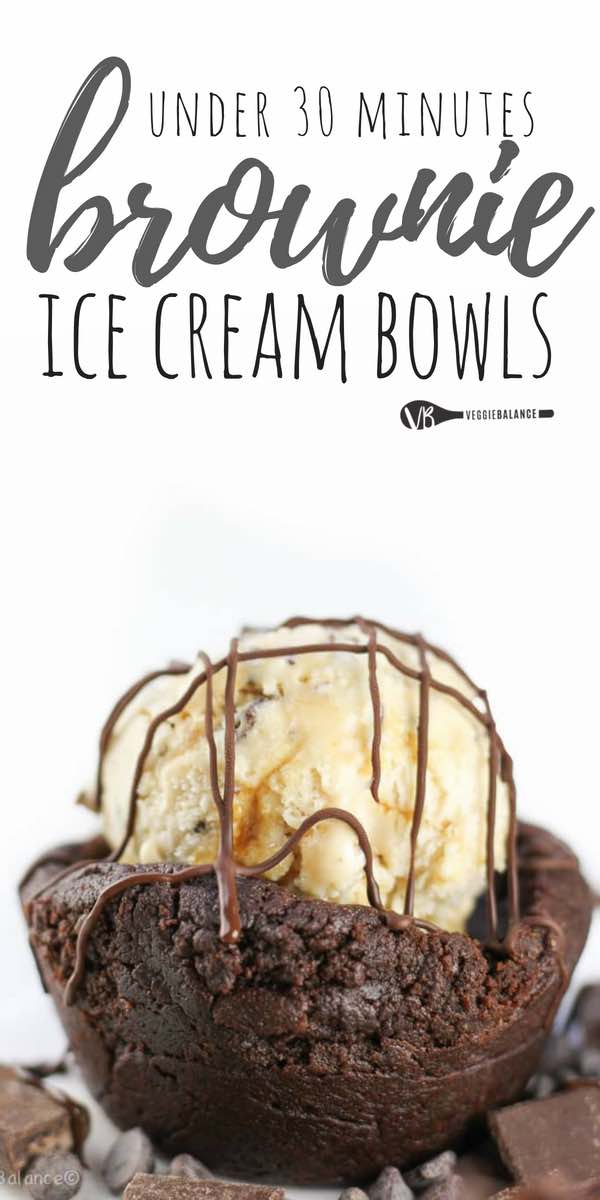 TOP THAT EPIC FROZEN TREAT ONTO THOSE DECADENT BROWNIE BOWLS!
Happiness. Complete and total bliss.
Now here is where you have two options. // Two extremely important options.
To warm up your brownie bowl or not–that is the question.
My professional brownie opinion: Warmed up brownie ALL THE WAY.
Let that perfect combination of cooling frozen treat and warm gooey brownie bowl take you into a new world.
Say Hello to Happy Brownie World.