Vegan Chocolate Pudding recipe made healthy with just 5 easy ingredients! In no-time you'll have this perfectly creamy, chocolaty, lower-sugar dessert topped with fresh whipped cream.
(Gluten-Free, Dairy-Free, Vegan)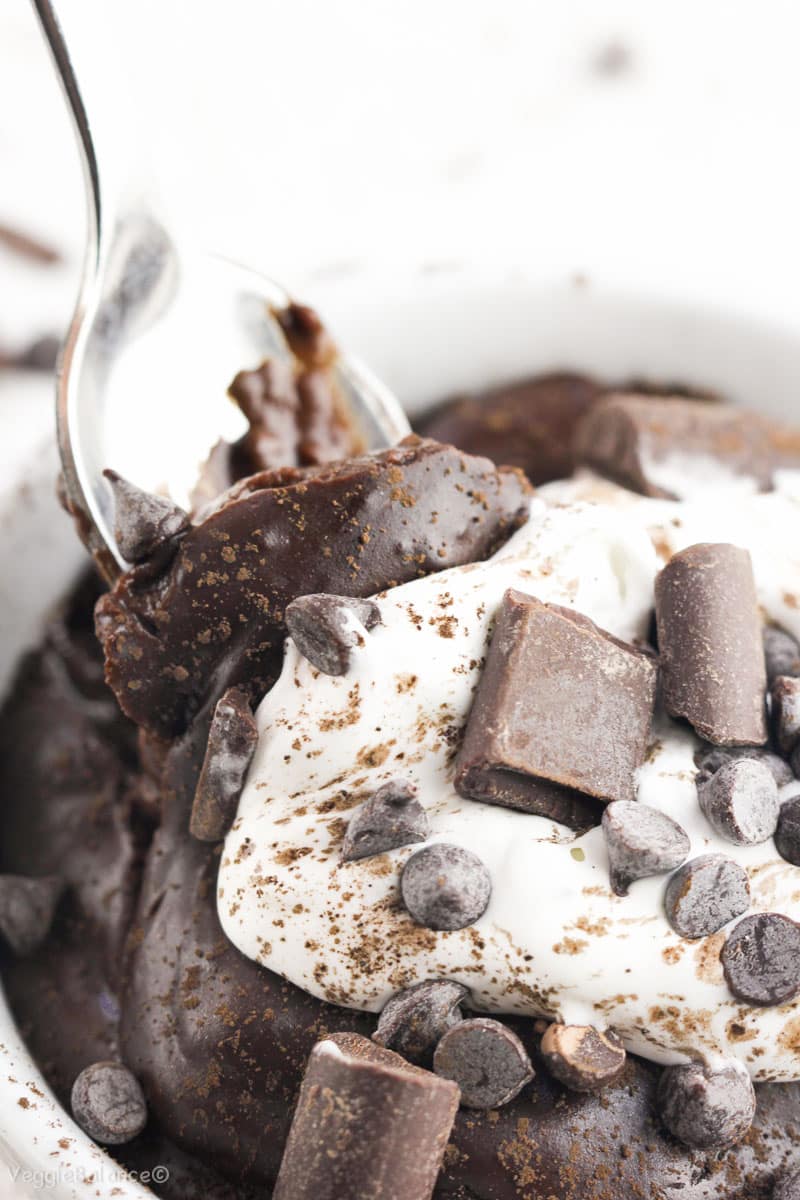 CHOCOLATE! Oh, chocolate in all its glory. Creamy, decadent and oh my word, it's actually healthier? Woah. It's going to be a good day.
This Vegan Chocolate Pudding is divine on so many levels.
I personally topped it with fresh whipped cream or you could use coconut whipped cream for 100% vegan and dairy-free friendliness.
Sprinkled with extra cocoa powder for extra chocolate heaven, this vegan chocolate pudding will be gone before you know it.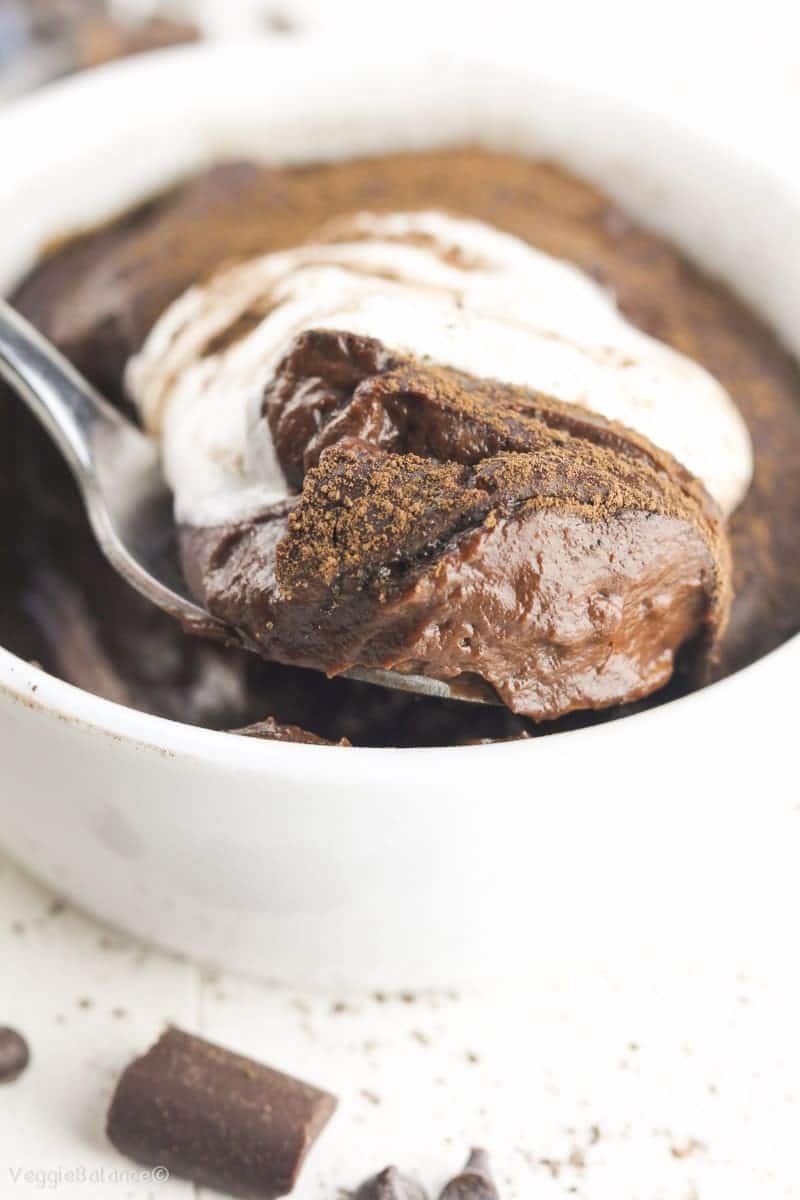 This recipe is a spinoff from the dark chocolate cinnamon muddy buddies. As I was making that recipe and spooning gobs of the chocolate mixture into my mouth, I began to think:
"Oh my word, it tastes like chocolate pudding, and really delicious pudding. WHY HAVEN'T I HAD PUDDING IN FOREVER!? Oh yeah, because the boxed pudding grosses me out, not to mention is grossly high in sugar."
Add extra cocoa powder to enhance the rich chocolate flavor and we are in business!
Lower Sugar Vegan Pudding Option:
You also can sub for a even lower-sugar option by adding only 1/2 cup chocolate chips and an extra Tablespoon of cocoa powder.
Not so Vegan Pudding Option:
This can easily be made with any milk or dairy-free milk variety you have on hand.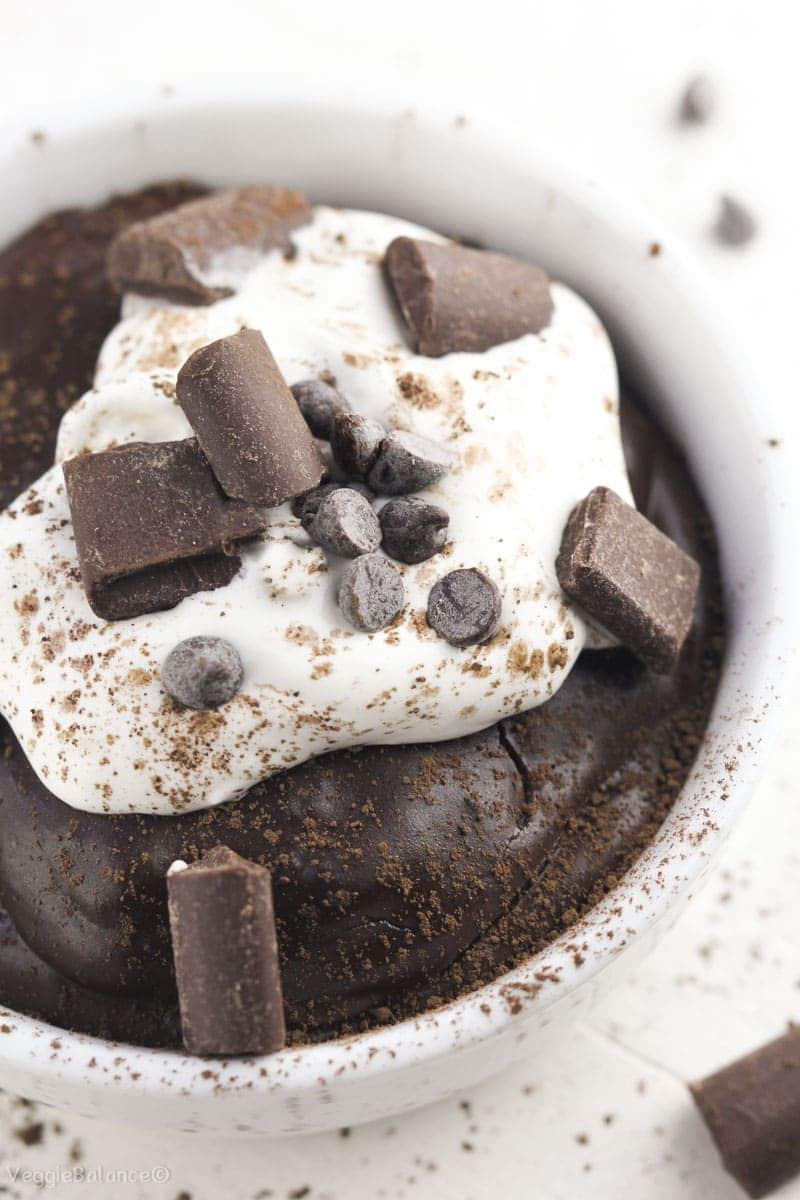 It really doesn't get any easier than this, guys. Take those 4 easy ingredients you probably already have on hand and go make yourself a creamy and chocolaty batch of this delicious vegan chocolate pudding.
Cooking Tips for our Vegan Chocolate Pudding
DO NOT stop stirring while pouring in the cornstarch mixture. If you pour too quickly and/or whisk too slowly, you will end up with cornstarch pieces in the pudding.
You can add some honey to the dish while melting the chocolate for extra sweetness. I personally prefer the recipe below or even with the lower-sugar option mentioned above.
If it's not thickening just continue to keep cooking it until it thickens. Be patient. 🙂
Countless times I've made this at 10 o'clock at night because I had a chocolate craving and this is just too easy to make!
Now go! Dive into a bowl of this delicious and healthier chocolate pudding.
(OH! And if you want some fresh homemade whipped cream to top these off, Don't forget to check out our recent fresh whipped cream recipe! Its to dieeeeeee for)