Vegan Mac and Cheese recipe made with all-natural ingredients! In no time you'll have healthy and homemade vegan mac and cheese hot and ready.
(Gluten Free, Dairy Free, Vegan)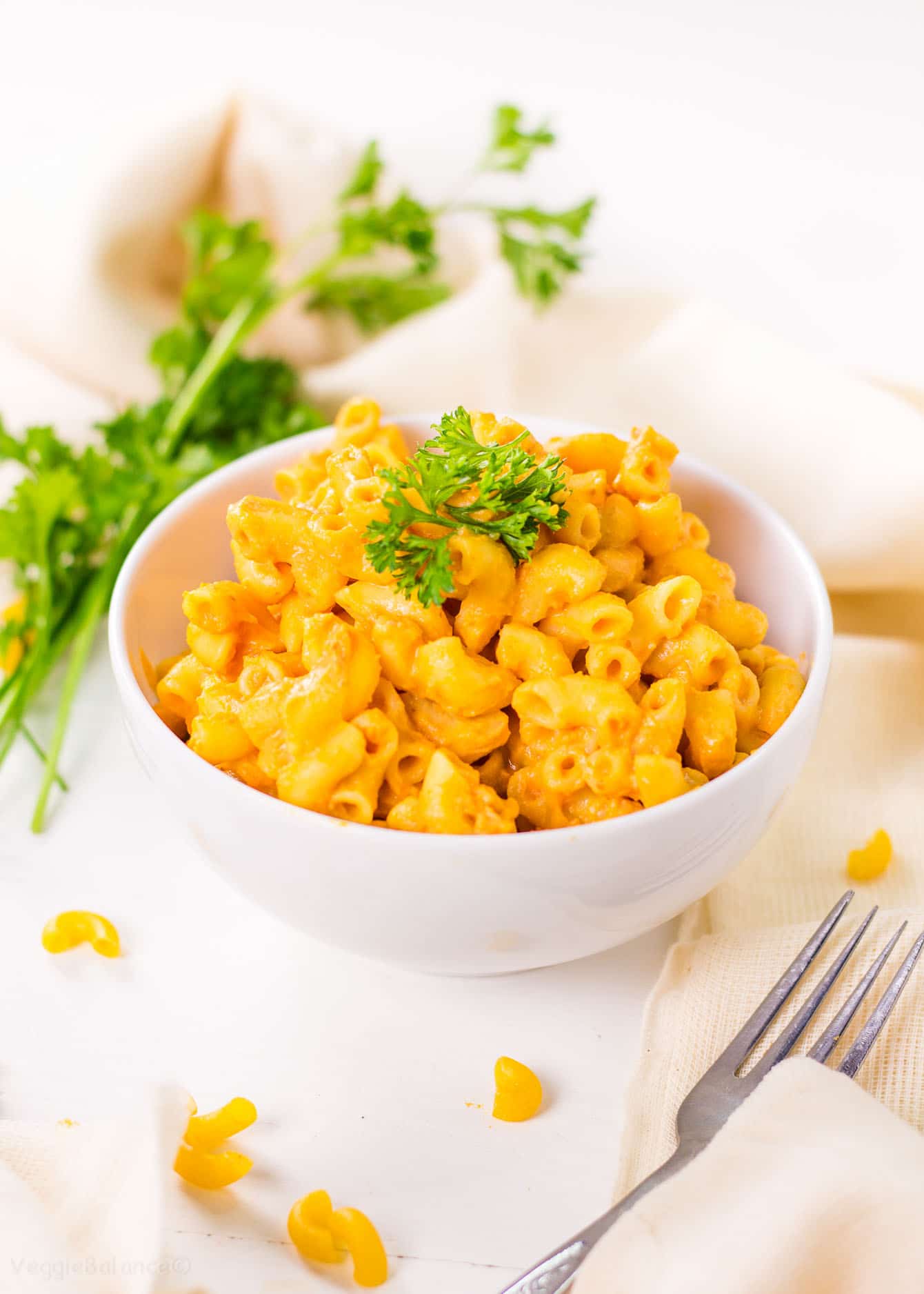 Hello, my name is Lindsay and I'm a Mac n Cheese addict.
No really, I am. It is my ultimate comfort food. It brings me back to summer days when my sister and I would make a box of it for lunch every day and watch The Price is Right.
That memory is just so perfect to me, every time I think about those summer days it puts a smile on my face.
Just a big bowl of creamy mac and cheese and sitting in front of a fan trying to stay cool. Yeah, we were that crazy family without air conditioning. // It makes you a stronger person.
My friends, I've hit the jack pot when it comes to this Vegan Mac and Cheese recipe.
It's the ultimate Vegan Mac and Cheese or people like me just trying to cut the dairy out and oh boy does it make my heart sing. Guilt-free mac and cheese! I mean how can you go wrong with that!
Nutritional yeast helps with that cheese flavor we love. Nutritional yeast?
Sounds weird, but seriously trust me. It's actually a perfect substitute for that smoky tangy cheese flavor we crave.
Oh my lucky stars this is now my favorite Vegan Mac and Cheese recipe and I am never going back!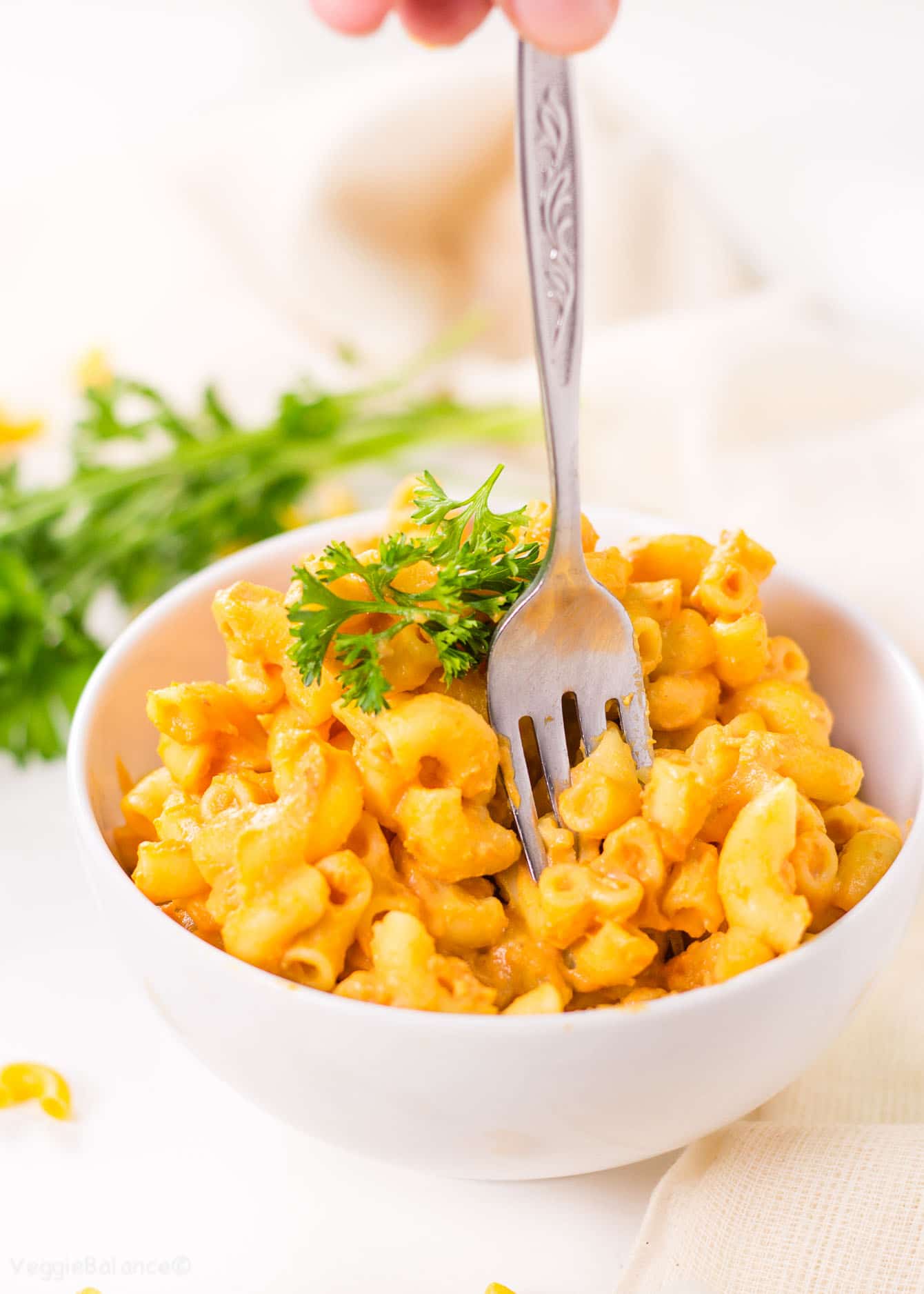 It reheats amazingly, especially compared to normal mac n cheese where I won't even try to eat it the next day. Cheese always tastes funky and has such a weird consistency the day after with conventional mac n cheese. Maybe it's just me?
Needless to say, I was tickled pink from this recipe and it has now become my new emergency back up Vegan mac and cheese recipe.
Also, I always seem to already have the ingredients needed for it on hand. Double score!
Carrots, Onions and Potatoes are a steady normal in this midwestern household. I have a sneaky suspicion wherever we are going to end up next year it's not going to change either way. What about yours?