Lemon Bars are a classic sweet and tart treat. We've taken it to the next level with this easy vegan lemon bar recipe without any eggs.
(vegan, plant-based, gluten-free, dairy-free)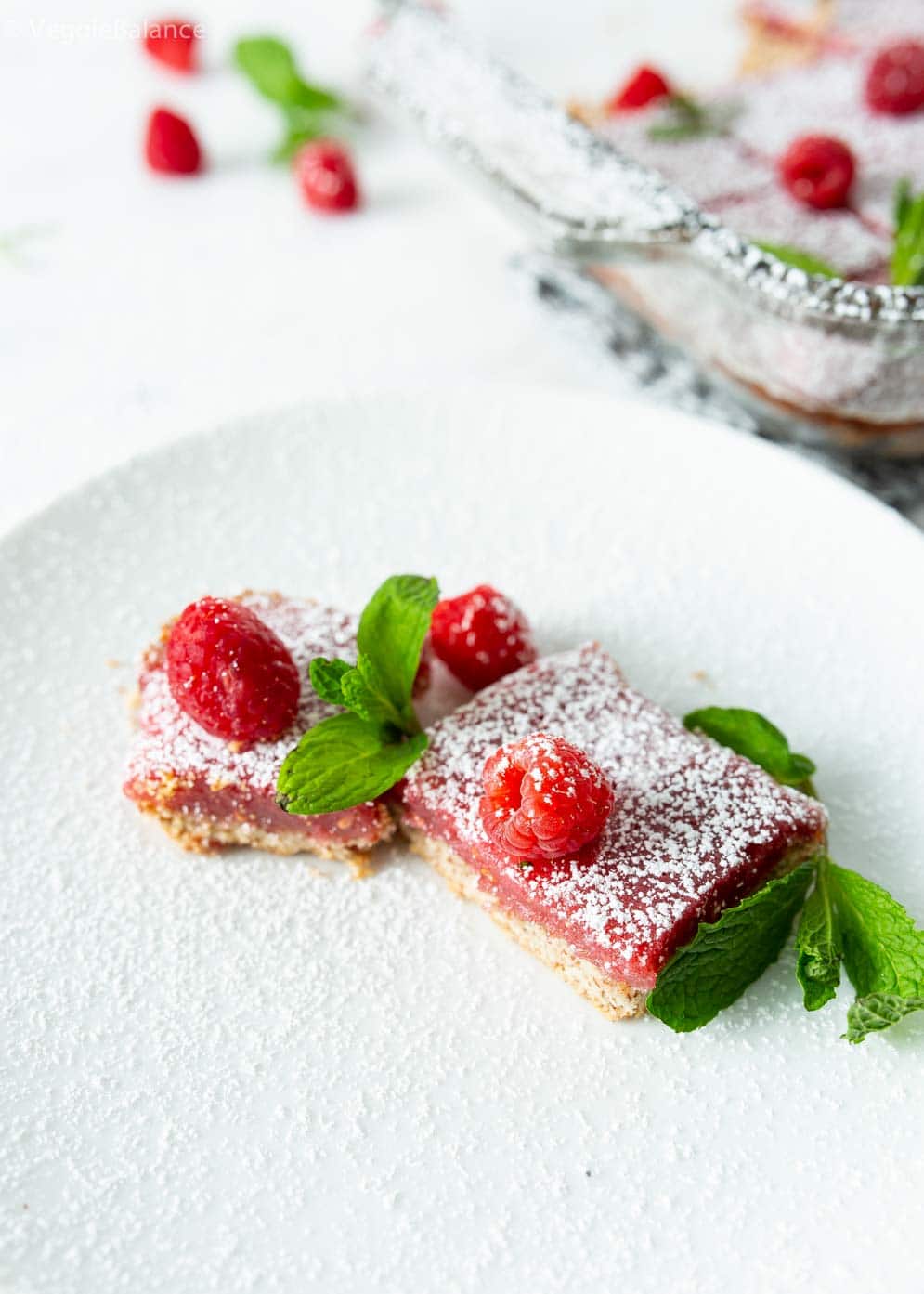 Did I ever tell you that lemons bars were actually one of the first things I learned to bake myself growing up? They've always been a favorite of mine and still are to date. I'll demolish a pan of lemon bars myself if you let me.
We've shared our version of classic gluten-free lemon bars a while back and it occurred to me that we haven't shared our Vegan Lemon Bars yet?!
This year we've really switched our focus to plant-based and vegan so it is only natural that we share this recipe with you.
And if you would like to start the morning right with these lemon energy balls I would highly recommend it.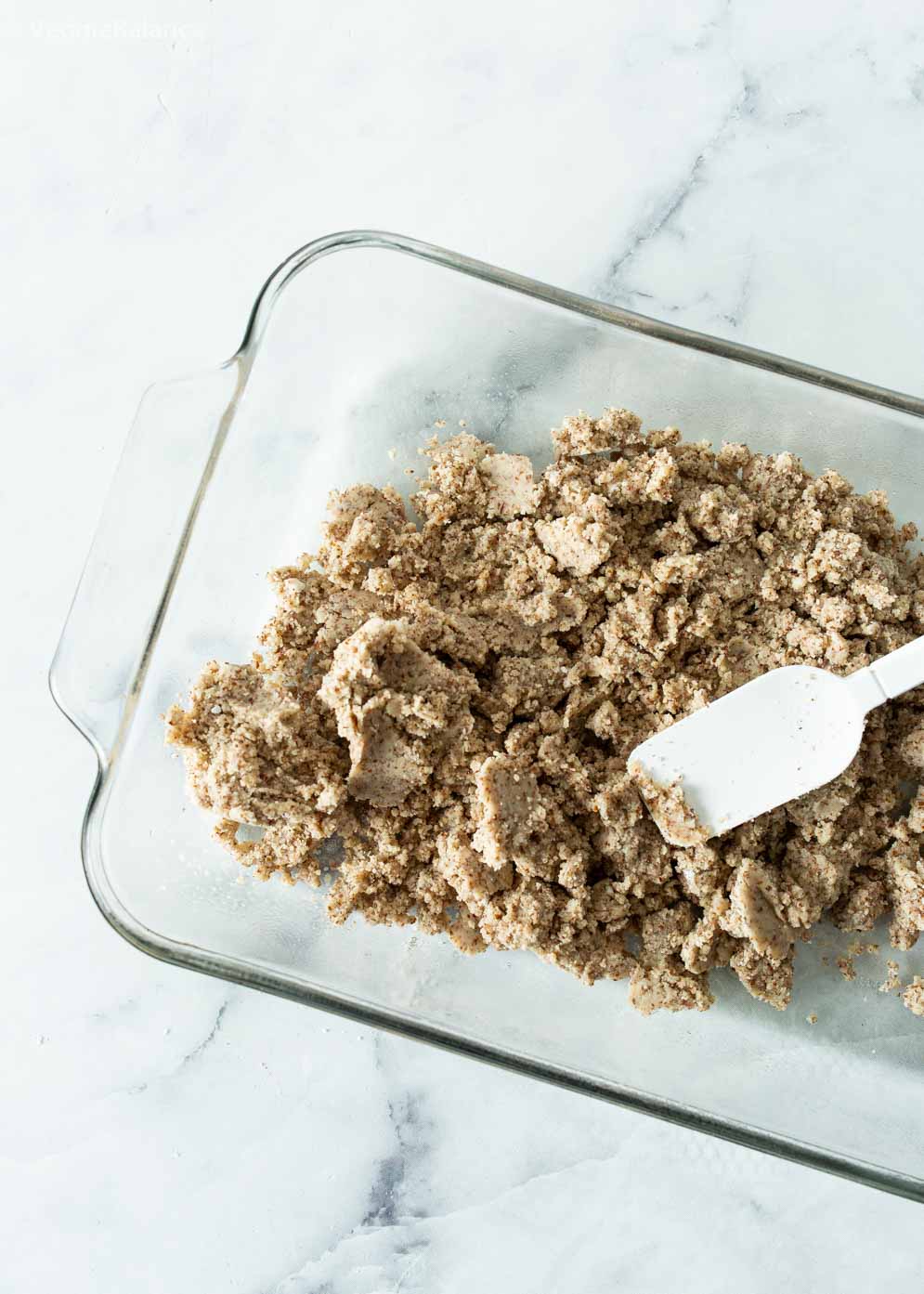 Vegan and Gluten-Free Lemon Bars
So really this recipe calls for two unique twists. We need the crust to be gluten-free and the filling to be vegan.
Fortunately with a few easy swaps and a little creativity it's entirely possible.
Our crust contains: almond flour, gluten-free flour, powdered sugar and dairy-free butter melted. We personally like the vegan butter replacements for that perfect shortbread flavor.
You can however use coconut oil if you would prefer. Just fair warning I personally find it overpowering. But if you like coconut then it might be a suitable replacement.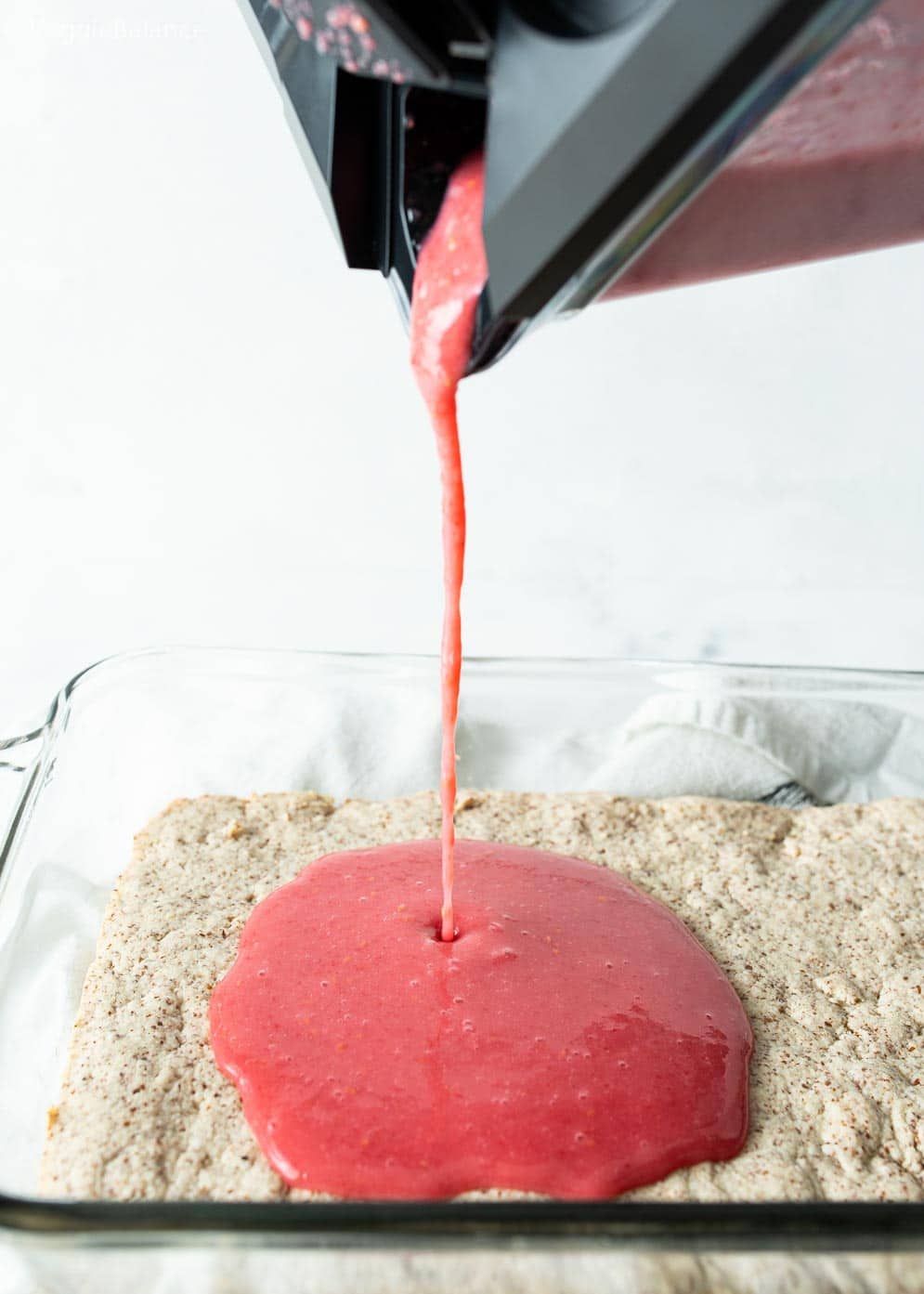 How do you make lemon bars vegan?
There are quite a few variation of vegan lemon bars out there. Some include cashews and others coconut milk.
We wanted to be able to make a lemon bar filling without either of those ingredients. So we used agar agar!
Now something that occurred to us as we began testing this recipe out. That lemony yellow color that lemon bars have? Yeah that is from the egg yolk. Makes complete sense but never really occurred to us until we began testing. 😂
So if you would like to make these plain Vegan Lemon Bars sans the raspberry you 100% can – just fair warning there will not be that yellow tint to them. The lemon zest helps a tad on it's own but not a vibrant bright yellow.
You COULD add some food coloring or perhaps a pinch of turmeric I've seen others recommend. 
We just decided to add some fresh raspberries and oh my word they are SO GOOD. It is summer in a bar.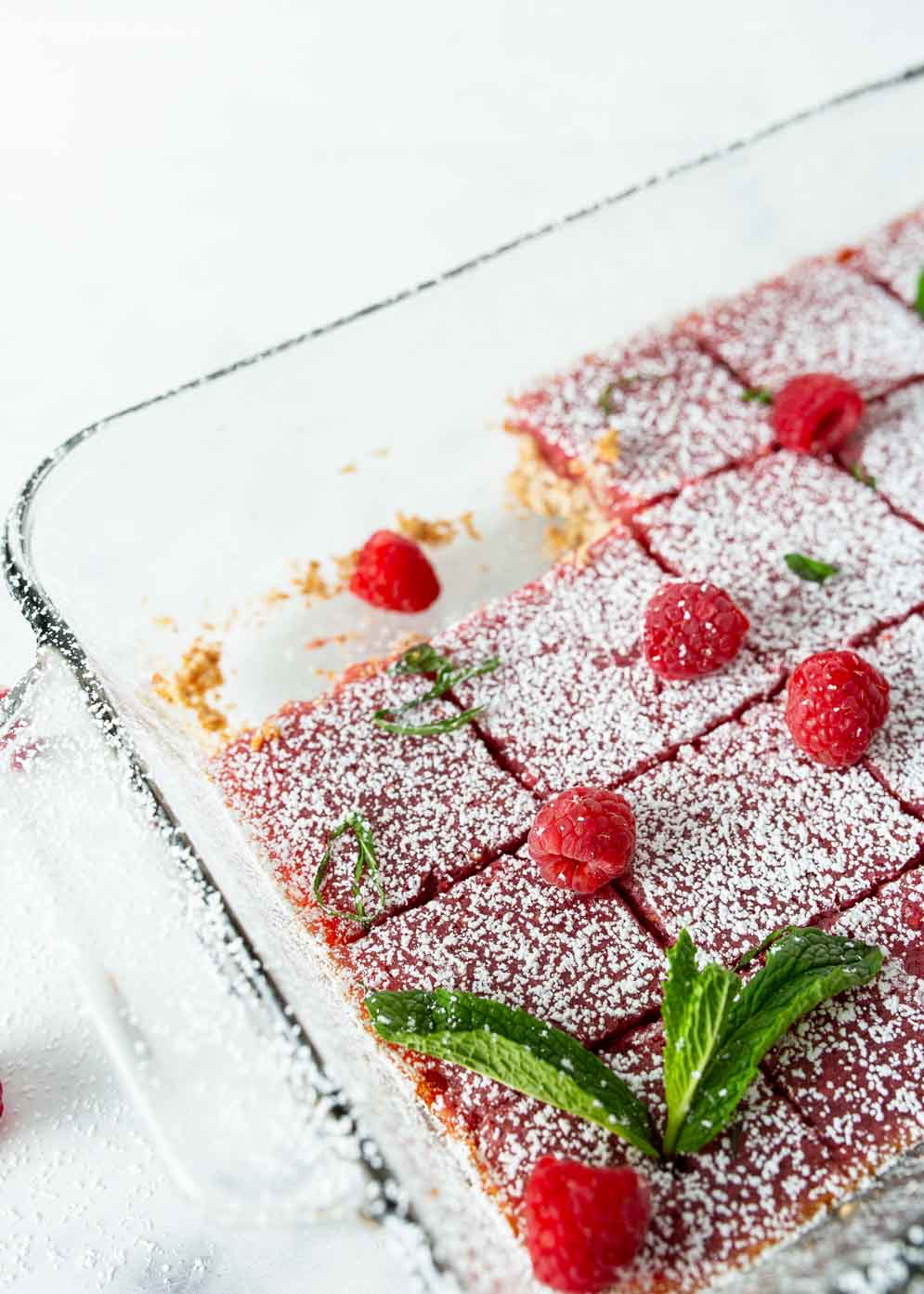 How long with vegan lemon bars keep?
So one thing that I actually appreciate with these versus the traditional lemon bars with eggs is that these lemon bars keep much better. I find they will keep well around 7-9days in the refrigerator.
Which makes these the perfect dessert to make in advance if you are having company.
So now you can put these classic lemon bars without any eggs recipe in your arsenal. Dust powdered sugar on top and we've got the perfect dessert to make this weekend.