Growing up I always have had a distaste for sweet potatoes. They've always tasted funny to me, I can eat them with a bite or two and they taste good that way but as soon as I try to eat an entire potato it's just to much. Maybe they are to sweet? Who knows.
I've tried many times in adulthood to get them into my diet. They are packed full of nutrients and a healthy way to subdue that sugar craving. Most times I try to get them into my diet it turns into a fail.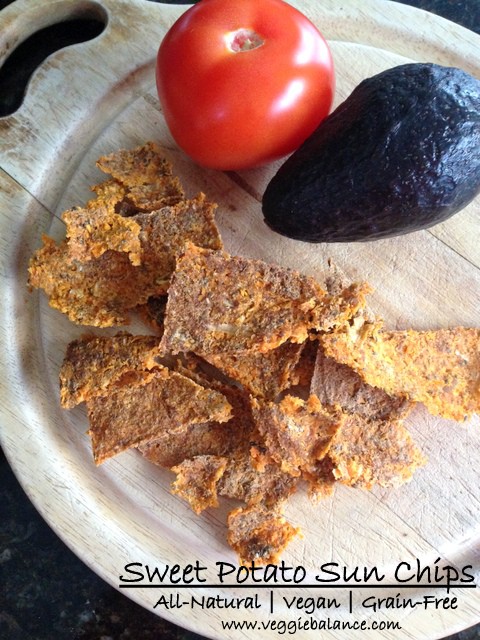 Well, these babies here are the most success I've had yet! They are delicious! They are completely vegan and healthy beyond words especially compared to your normal tortilla or potato chip.
They are perfect to snack on by themselves or with a little salsa or guacamole. Packed with 6 grams of protein and 9 grams of fiber for just 11 chips, these babies are a home run!
It started when I one day decided to try to put sweet potatoes into my diet.. Yet again..
I ate one over the course of a couple days and then remained this one lonely sweet potato. It sat on my counter for about a week before I realized I really wasn't going to eat it baked again and I needed to find another way to use it.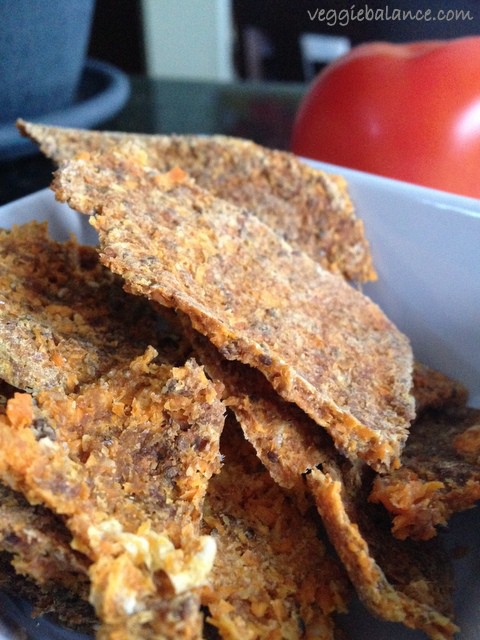 Well, it was fate, I fell across this recipe here and literally got up and started making them that instant!
I of course didn't have some of the ingredients so I improvised and changed it up a little. TOTAL SUCCESS. They remind me exactly of sun chips!
Needless to say once I was cleaning up after myself for yet another time that day, I was munching away on these.. The mess was well worth it! And I think you will agree!