Peanut Butter Brownie recipe that is the perfect flavor combination of peanut butter and chocolate. Bask in all those wonderful flavors with these gluten free peanut butter brownies.
(Gluten-Free, Dairy-Free, Lower-Sugar, Nut-Free)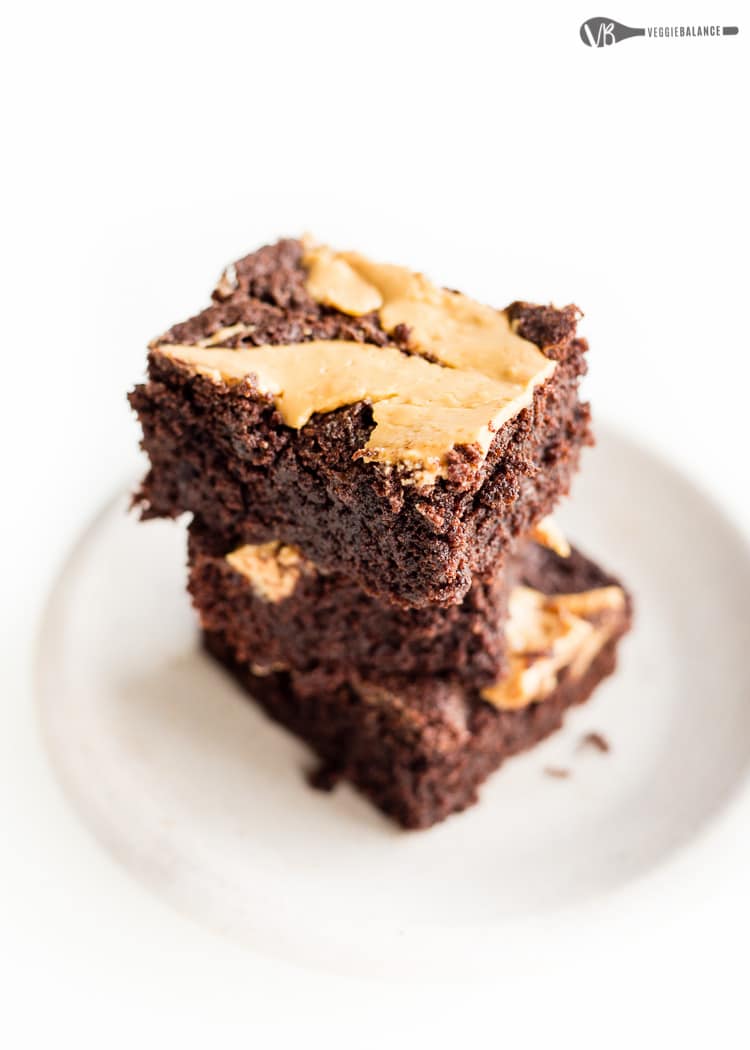 We all know our love for brownies. It's one of those perfect desserts to quickly whip together on a late Saturday night.
I've been guilty in the past of whipping together these double chocolate chip cookies and eating on the kitchen floor at midnight… these peanut butter brownies are right up there.
I will have to admit though, we are a bit partial to brownies, they are so much easier than cookies! No need to divide into cookie servings.. just pour into the pan and bake. BAM brownies.
We are lazy.. I mean, we created a cookbook ALL about Easy Gluten-Free Recipes… mainly because.. We are lazy.. #proudlazycook
Now, I know this goes against all things of our lazy status but if you would like to try your hand at homemade peanut butter check out this recipe from That's Low Carb.. It is SO EASY TO MAKE!
Side note also.. on the discussion of homemade nut butters.. our snickerdoodle almond butter is the BOMBBBB.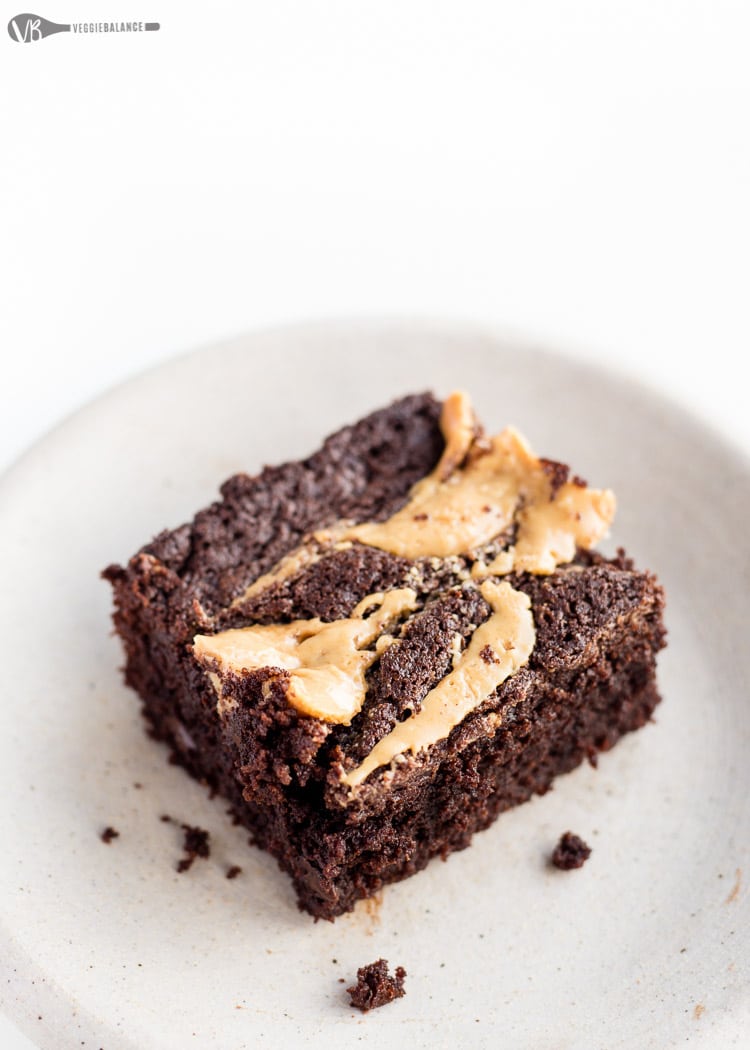 Ways TO MAKE THESE PEANUT-FREE Friendly
There are a few ways you can make these peanut-free and nut-free.
Depending on your dietary needs you can go a few ways. You can swap the peanut butter out for any of your favorite nut-butters. This is actually really delicious with almond butter.
If you've got to be nut and peanut butter, sunflower butter is a fabulous alternative. This a super old post how to make it your own if you can't find it in your local grocery store.
Now word of warning if you are baking with sunflower butter. The butter will turn a slightly different green color.. Now.. I've still yet to have it ALWAYS do it for me though and not sure why that is.
I did read that it is the baking powder that reacts and turns them to a green color when cooled. There is nothing wrong with it lol but some who are new to baking with sunflower butter might be a bit confused by it.. I know I was when we started testing recipes with it ourselves.
Sunflower butter is still something our family likes to enjoy often. So while we haven't tested it out in this specific recipe yet I don't see why you wouldn't be able to make that swap to make it nut and peanut free!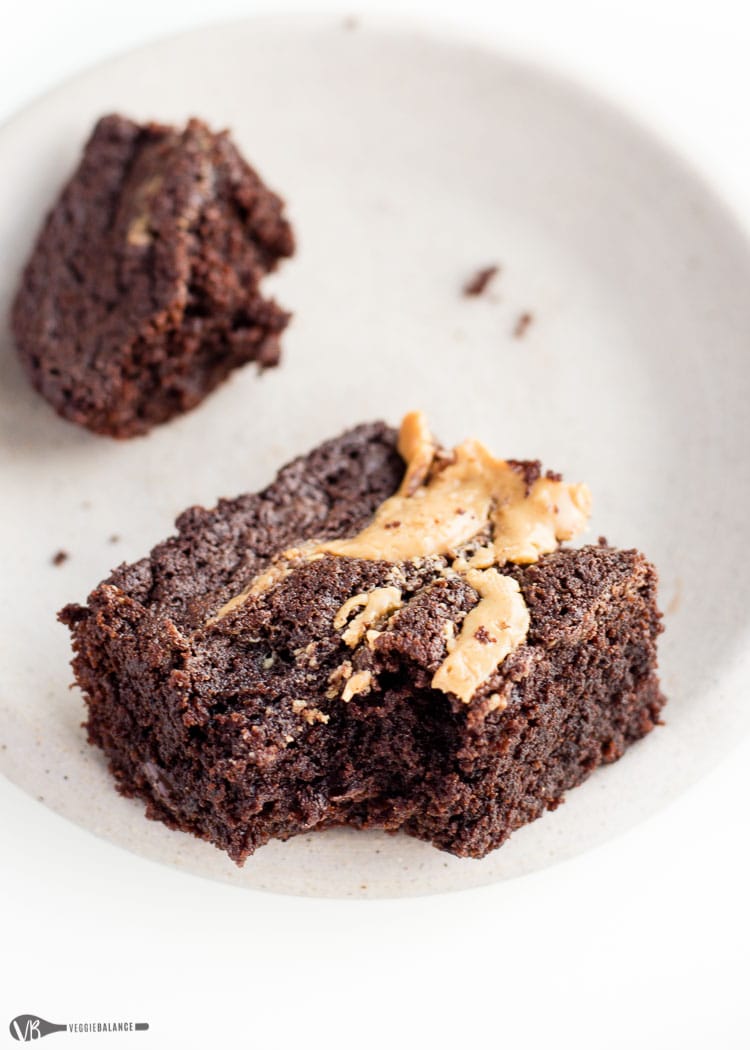 We've had some troubles with our oven since moving and the main reason we keep baking brownies since they are the easiest thing to make at this point! These and our applesauce spice cake..
Our just skip the oven all together and try our brownie batter hummus.
Once a toothpick comes out semi-clean though you are ready to devour these brownies. They are more on the fudgy side to being completely cooked isn't 100% possible with these. If you are looking for a more cake-like brownie check out these Healthy Black Bean Brownies.
Brownies brownies.. so many brownies! We like it this way. 🙂